TradingView - if you are one Professional trader or novice, it is impossible not to know this extremely useful technical analysis tool, whether in the stock market, Forex , Index, gold or electronic money (Bitcoin, Ethereum, ..), Trading view is always an indispensable website. So what is TradingView? And how to use it to Trade coin effective? Today, virtual currency Bog will guide you all!
What is TradingView?
TradingView is a company that provides an online service and social network for these Trader. TradingView's main platform is an in-depth technical analysis tool, and a social network where traders are willing to share and constantly update market changes. electronic money as well as stock to each other.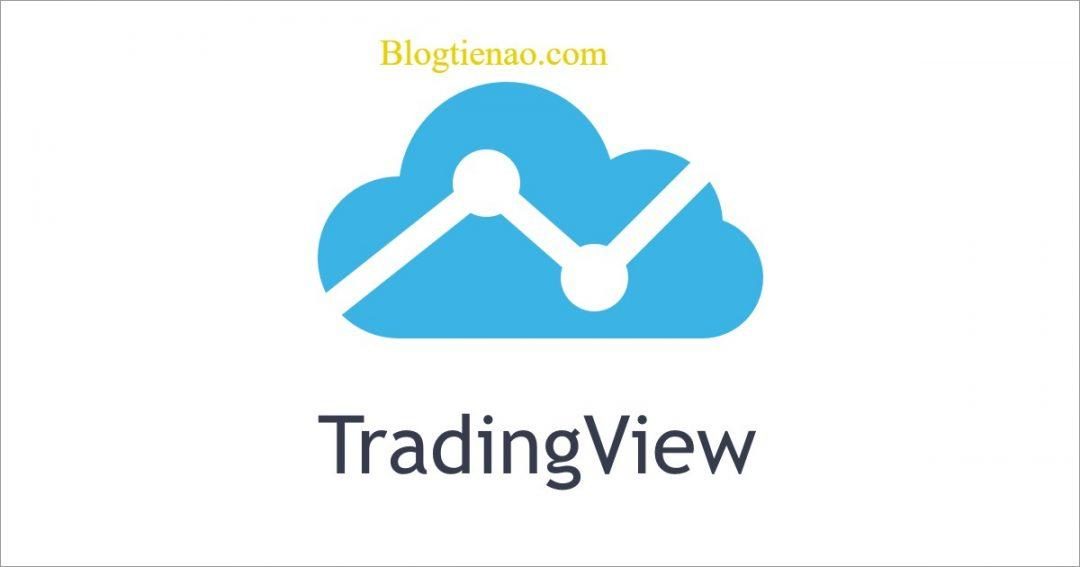 In TradingView There are many tools, professional analysis charts such as Supply Demand, Elliott, Harmonics, Patterns, ... are designed to be very intuitive and easy to use to effectively support traders in the process of trading and updating variables. market dynamics. In addition, TradingView can divide the markets by many time frames from the smallest time frame to the 3 month / 6 month / 1 year timeframe, which is very convenient for you to use for long-term analysis. for long-term investments in cryptocurrencies or stocks.
Advantages of TradingView tool
Very good Vietnamese support.
There is a large community for information to be constantly updated, and highly accurate, including a large number of traders from Vietnam.
Independent trading platform, regardless of the operating system.
Can analyze multi-frame chart with many different currency pairs at the same time.
Can analyze inter-market: TradingView supports many different markets, not only virtual money market, forex, oil, stock, etc.
Visual charting tool with many parameters, many options for charts, the most common is still the candlestick chart.
A convenient place to store transaction history.
Instructions for registering accounts on TradingView
Step 1: First you visit here https://www.tradingview.com/ Then click cloud icon then select "Join Now"As shown below. And also after clicking the link above you will be moved to step 2 too.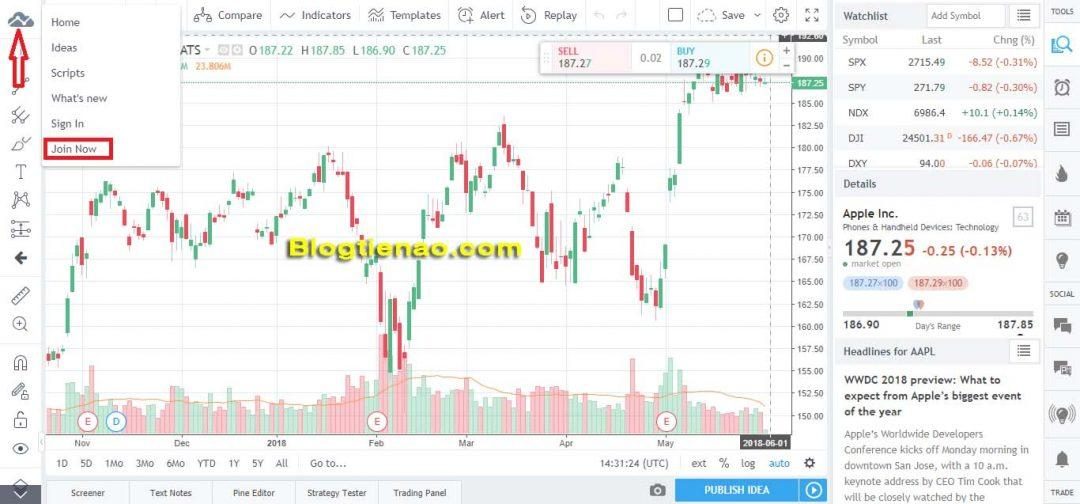 Step 2: You will be redirected to the main interface of Trading View, now you can choose Vietnamese for easy understanding.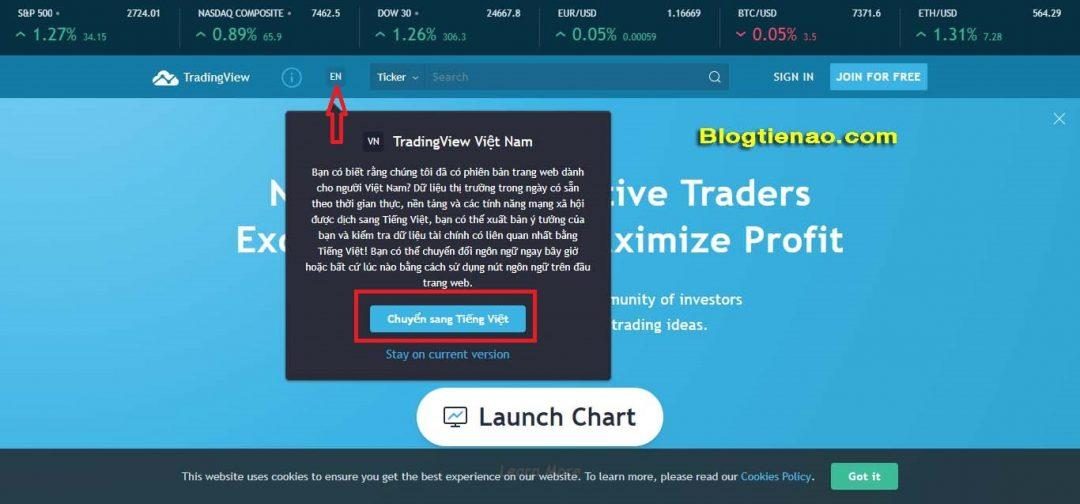 Step 3: Click on "JOIN FREE"On the menu to start registering a new account on Tradingview.com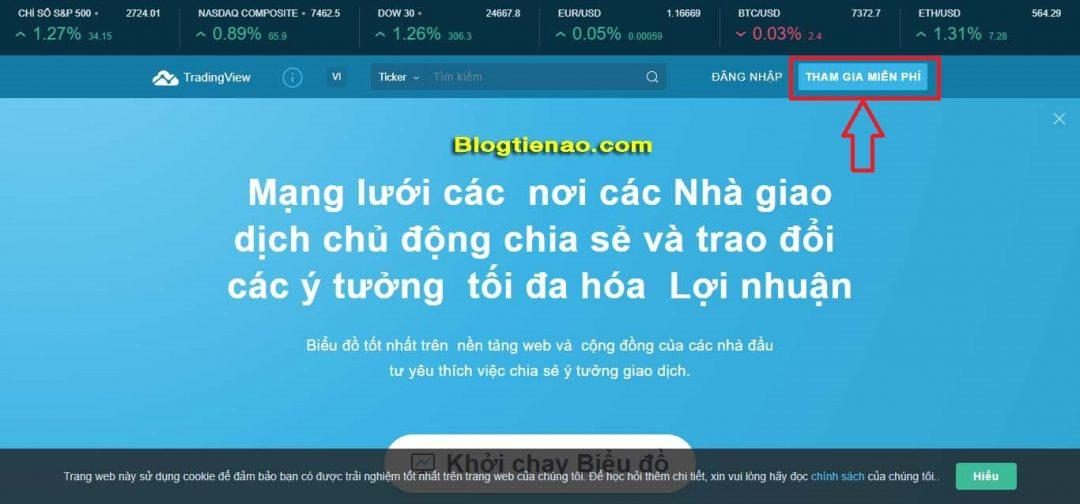 Step 4: Here you have 2 ways to create a new account: Register by Email or log in with a social network account such as: Facebook, Twitter, Google+, Linkedin, .. However, to best secure the account. You should use Email account. You enter the information below:
E-MAIL: Enter your email
User name: Your account name, write immediately without sign
Password: Your password
Check "I have read and agree ..."
Check "I'm not a robot ..."
Finally choose "Registration"To complete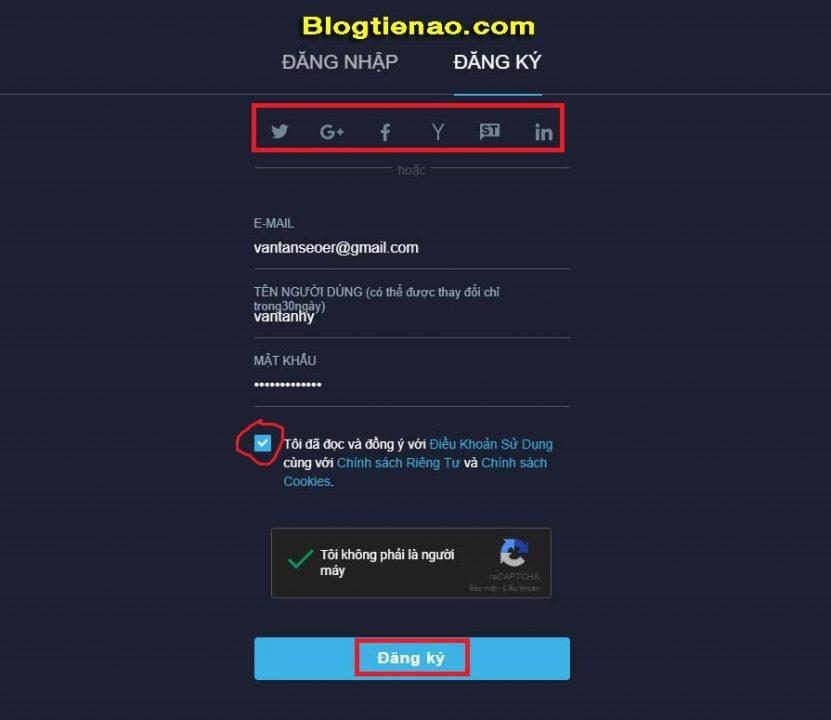 Step 5: Right after that, Trading View system will send you an email to verify your account, go to Email and click on the verification link to finish and can start using Tradingview.
Upgrade TradingView Pro account
By default you will be using a free TradingView account with basic tools. If you have a higher requirement, you can sign up for a TradingView PRO, PRO + or PREMIUM account with more advanced features. Especially, you can try it for free for 30 days with any account you want.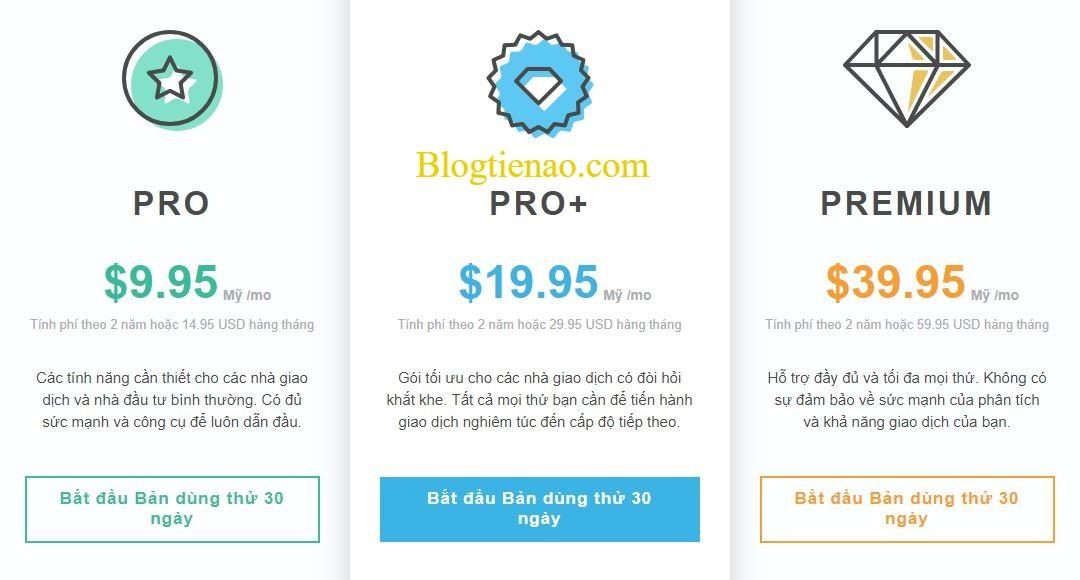 Price for TradingView PRO if you pay monthly is 14.95 USD, PRO + is 29.95 USD and PREMIUM is 59.95 USD. And if you pay a fee every 2 years, there will be much more preferential price; In particular, the PRO package costs 9.95 USD / month, PRO + is 19.95 USD and PREMIUM is 39.95 USD.
Instruction for using TradingView to track BTC, ETH and altcoin
Overview of TradingView Interface
TradingView interface consists of 3 main parts:
Part Header At the top are the indices of the indices and the exchange rates of coins. Right below is the Menu bar to help you access TradingView's features.
Main Content section is the main interface in the middle of the screen. Including general market information, articles from the Author is the famous Trader, General News ...
Part Toolbar is the toolbar with sidebar in the right column. This toolbar will always appear so you can keep track of the most important information without fear of missing out. Part Toolbar you can quickly switch between tools Track, Alerts, Calendar, Ideas, Chat ...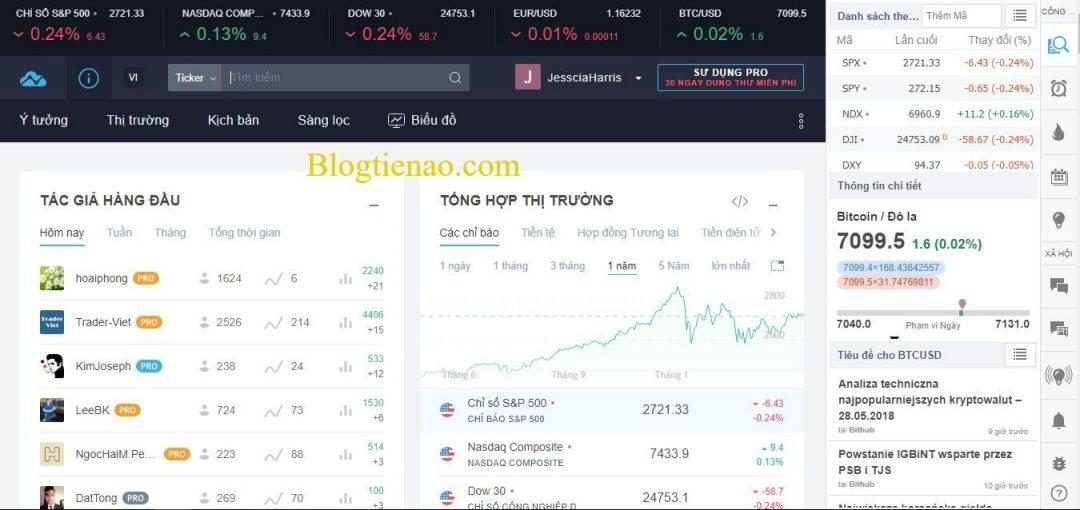 How to find coins, coin pairs and track them on Trading View
There are 2 ways you can find coins and pairs of coins you want to track on the exchange:
Option 1: You search directly in the search box of the floor by coin name and pair of coins you want to track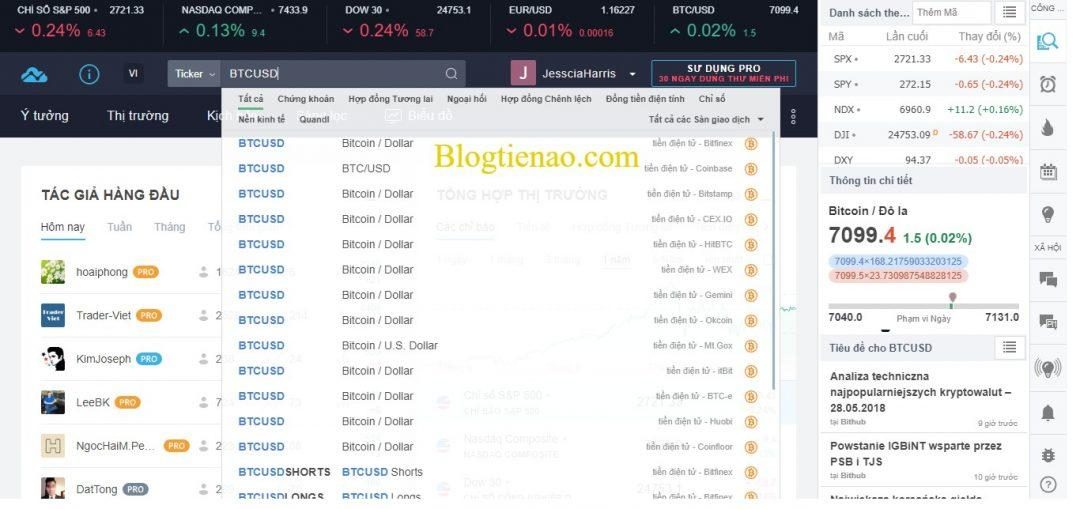 Option 2: As you search by coin name and pair of coins you want to track in the tool toolbar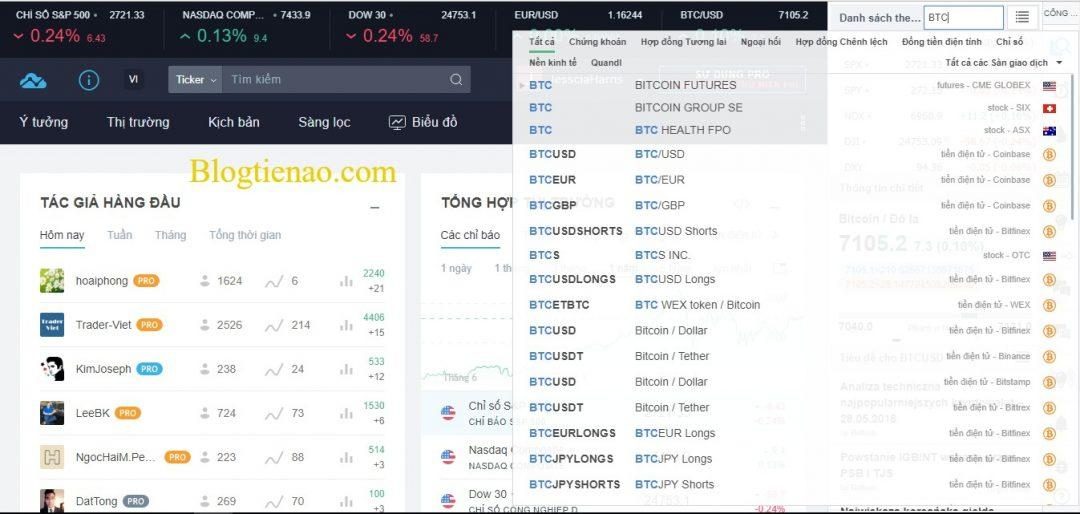 When you click on a coin in the watchlist, the main frame will have more details about that coin, including price history, market volume, charts and related news.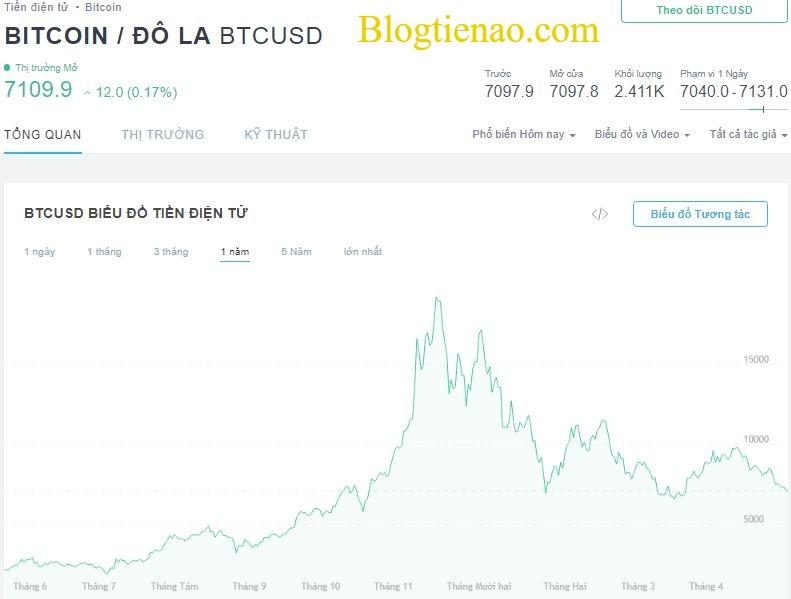 You want to see more details then click on the "interactive chart".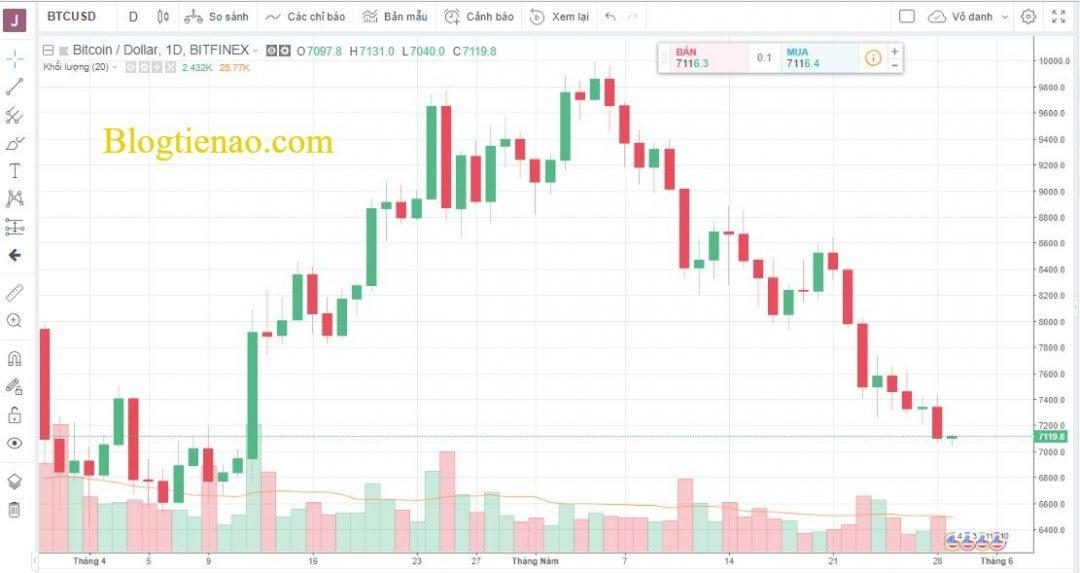 After clicking on the "interactive chart" it will display a detailed interface for the pair of coins that you are interested in, then if you want to add additional indicators, then choose from the image below, There are many different indicators in that area. For example, click on the MACD selection indicators. If you want to correct those indicators, click on the gear like the image below.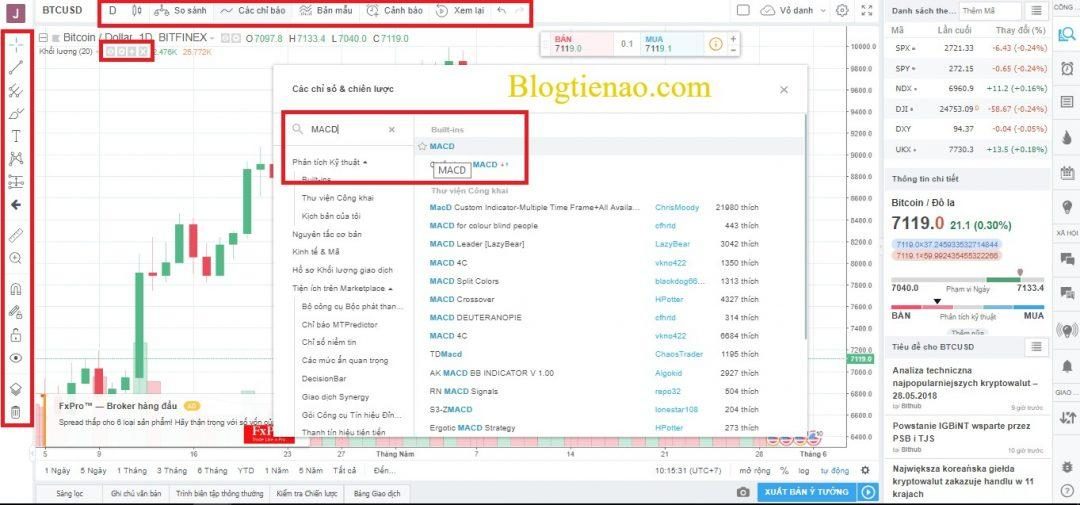 Guide to filter the signals of buying and selling crypto market from Tradingview
Step 1: First you access the link Search for Cryptocurrency signals at this link https://vn.tradingview.com/cryptocurrency-signals/ Or go to TradingView, find menu Market > Cryptocurrencies > Signal finder in the cryptocurrency market. This is a very powerful tool for those who are looking for signals for the coins you are intending to invest.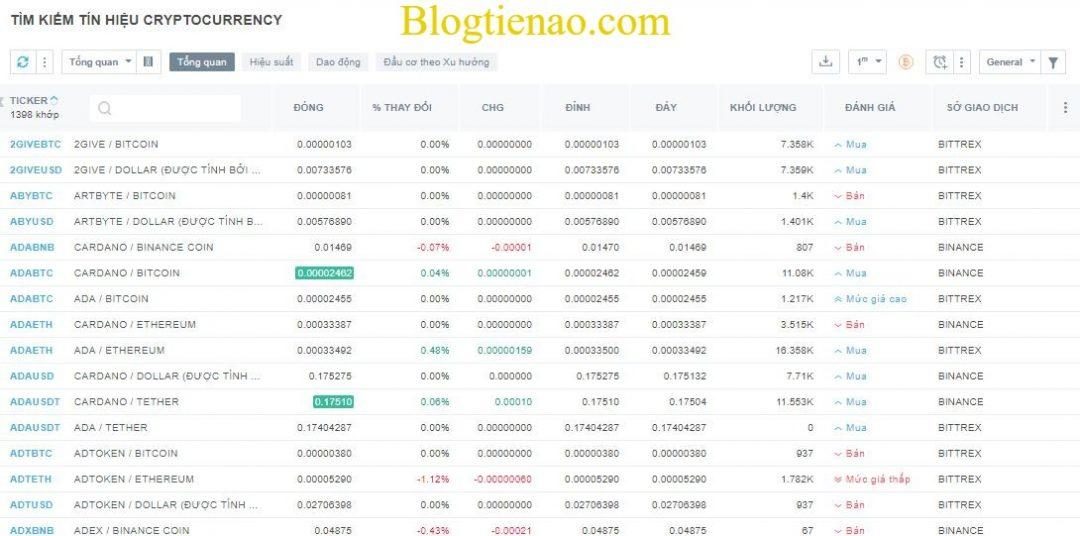 The tool displays a list of coins that are currently well rated with a rating of "Buy"Or"Strong purchasing power". Comes with filters according to CHG, Volume, Evaluation, Closing, Exchange ... so you can quickly identify the market. You can also analyze quickly with the calculation tool Pivot Classic, Fibonacci, Carmarilla ...
Step 2: Next you choose the candle you want to consider filtering signals: There are 5 levels of design are available including 15 minutes, 1 hour, 1 day, 1 week, and 1 month candles.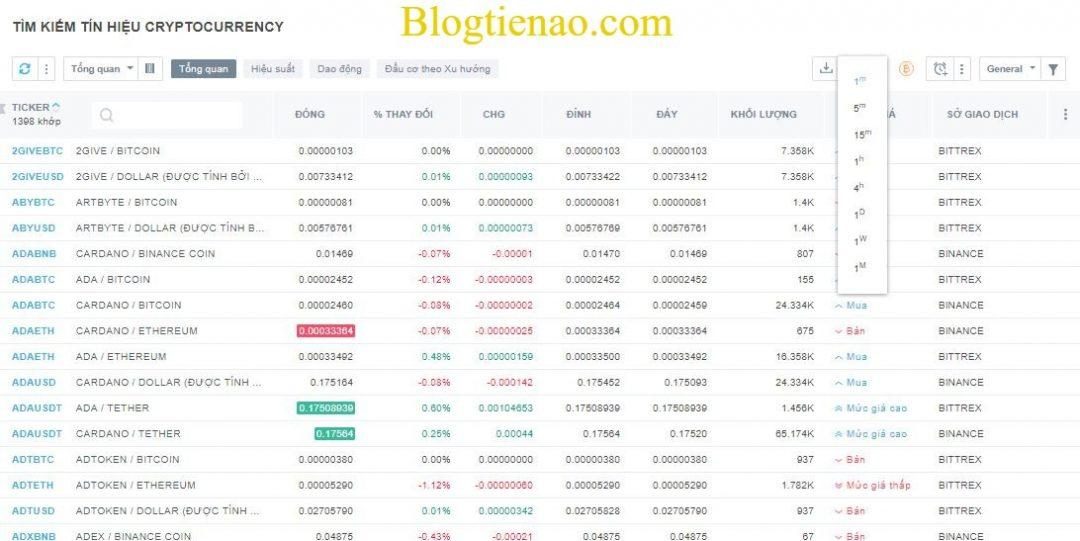 Step 3: Then choose the floor you want to filter the signal. Tradingview Has built in filters so you can choose to filter. The most commonly used filter is the oversold area, or the English name is the "oversold".
Why should you use TradingView to Trade Coin?
TradingView is the most popular technical analysis support platform today, used by many PRO traders. Even big exchanges like Binance, Huobi, BitMEX, Kucoin, Cryptopia also take charts from TradingView to make it easier for traders to trade on the floor.
If you are still wondering whether to switch to TradingView or not, try to consider the reasons why you should use TradingView:
Multi-channel price analysis: TradingView allows you to retrieve data from many different exchanges.
The power of social networking: with TradingView's connected network, you can easily learn from experience and analytical skills from professional traders, long-term traders.
Multi-time analysis: TradingView allows you to analyze multiple time frames of a pair of coins very simply and conveniently.
Conclusion
Above is the article What is Tradingview? Instructions on how to use Tradingview for newbies to Trade Coin " of the Virtual Money Blog, hope through this article you understand and make good use of the outstanding features of Tradingview to trade coin with the highest efficiency. Personally, I am also using Trading View mainly to monitor and analyze the price trend of coins, it is really useful and convenient that I recommend to use to experience.
If you have any questions, you can leave them in the comment section Virtual money blog, we will respond to you as soon as possible. And do not forget yourself one Like, Share , and 5 star rating below to support me. Good luck.