What is bibox?
Bibox is a Chinese cryptocurrency and token exchange. Bibox floor developed by China's leading Blockchain and digital currency research experts, including co-founder of OkCoin and team members Huobi. If you have ever used two floors Binance , and KuCoin the way Bibox works is similar. (See instructions for registering and trading on Bibox below :)
Instructions for registration, login, security and identity verification on Bibox
Instruction for Deposit / Withdraw and buy Altcoin with Bitcoin on Bibox
Note: If you are going to participate in the ArcBlock ICO project, you should immediately register a Bibox.com account because currently the ArcBlock project team is voting to list ArcBlock on Bibox. See also the ICO ArcBlock project squid fishing tours.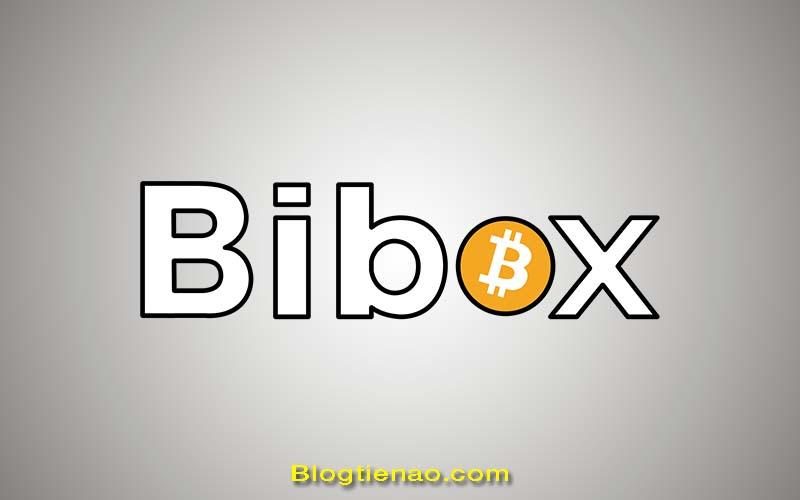 Due to ICO bans and tight control of exchanges from China, Bibox has headquartered and developed in Estonia & Japan. Besides the core technical team and the operation team, Bibox also attracts enthusiasts Bitcoin, professional stock traders, venture capitalists, high-tech investors, and industry experts join the platform.
At the time of Virtual money blog write this article, Bibox is ranked 38th on CoinMarketCap in terms of popularity and volume of transactions (approx 39 million USD in the last 24 hours).
What is Bibox Token (BIX Coin)?
Bibox Token (BIX) is a coin of its own Bibox floor, issued in the form of ICOs to serve the needs of paying investors' trading fees on the exchange. BIX token is built on Blockchain platform Ethereum according to ERC20 standard. When you use Token BIX to trade will be reduced by 50% transaction fee, it is similar Binance corner of Binance or KuCoin Shares of Kucoin. I will have a more detailed introduction about this Bibox Token later.
The advantages and disadvantages of Bibox floor
Advantages of Bibox
Low transaction fees: Only 0.1% of the transaction, if you trade with BIX, the transaction fee is only 0.05% / 1 transaction, much cheaper than poloinex, bittrex.
High security: Bibox uses a multi-layered architectural design system so it is very stable and safe, and for bibox user accounts use 2FA 2-layer security, and sms.
Identity verification is easy: With Bibox floor, the identity verification is quite simple in order to raise the withdrawal limit of BTC up to 30 BTC / 1 day, but if you do not verify, then you are completely assured to trade because you can withdraw up to 2 BTC / 1 day.
Integrated on many devices: Bibox supports transactions on many platforms such as: Web, mobile, PC, html5, webchat, AI transaction assistant.
Support multiple Coin and Token: Although newly established, Bibox has allowed investors to trade quite a lot of coins and tokens, including 4 major listed coin pairs: ETH, BTC, USDT and DAI.
The team thrives: Bibox's development team is the head of the two largest Chinese exchanges Okcoin , and Huobi.com.
Have your own token: Similar to KuCoin and Binance, Bibox also has its own coin, Bibox Token (BIX), to help investors reduce transaction costs significantly.
Margin Trading: Margin Trading is currently in the development phase and in the future will support investors with this feature.
Disadvantages of Bibox
Support is slow: Bibox has a slow support team, because the number of investors is increasing, so the processing of tickets is also slower.
Price chart a bit hard to see and difficult to use with newbies, but in my opinion, the chart will only be suitable for professional traders, but if only normal trading, there is no need to use.
What markets does Bibox support?
Present Bibox floor providing investors 4 main markets Bitcoin (BTC), Ethereum (ETH), USDT (Tether), DAI (I am looking for information about this market because it only has ETH / DAI pairs) and in the future BIX will be applied to reduce fees. The market concept is probably still many people confused, so I explain a bit, that is, with Bibox you can use BTC, ETH, USDT to buy and sell other coins.
Like Binance , and Kucoin then the floor Bibox It does not support coin trading with fiat currencies such as USD or EUR and even the Chinese yuan, due to the country's ban and strict regulations.
How are trading fees on Bibox calculated?
Similar to other exchanges, Bibox There will be 3 types of fees: Recharge fee, withdrawal fee , and buying / selling transaction fee.
Recharge fee: Free for all currencies
Withdrawal fee: Bibox does not charge a withdrawal fee but will pay for the transaction confirmation network (this I will directly perform and update later for you)
Purchase / sale transaction fee: 0.1% of total traded coins
If you use Bibox Token (BIX) to trade with other coins, you will receive a discount on each cycle as follows:
First year: 50% off (Currently this is the first year should apply this fee)
2 year: 25% off
3 year: 12,5% off
4 year: 6,25% off
5 year: No more discount

Is the Bibox trading platform a scam (Scam)?
As of the present time, Bibox floor has not been caught in any hacker attacks that lead to the theft of investors' assets, nor have any incidents with customers. Bibox has only recently been developed, so of course we still need to experience it and make more concrete assessments. However, at this time, the number of users accessing Bibox.com is increasing very strongly, so they can close a new account registration at any time. If you do not have an account, register now. See the instructions squid fishing tours.
Conclusion
Above is the article "What is bibox? Review of Chinese cryptocurrency and token exchangeHope to give you an overview of this exchange. Bibox would be a good choice for those who want to trade tokens, new coins that cannot be found on large exchanges like Bittrex or Poloniex. The following article I will guide you how to register for an account, security and verification on Bibox so please follow Virtual money blog ok
If you have any further questions about Bibox floor then leave me in the comment section, I'll give you the answer soon. Finally do not forget yourself one Like, Share , and 5 star rating to support me out for other useful posts. Good luck.
See more information about Bibox at: