What is Tokocypto?
Tokocrypto is the first digital asset exchange in Indonesia to be registered with the Indonesian Commodity Futures Trading Authority (BAPPEBTI) in November 11. It is the fastest growing cryptocurrency exchange in the country in terms of trading volume and user registrations.
Tokocrypto's goal
Tokocrypto's goal is to help Indonesians gain a broader knowledge of the industry and integrate technology into society and then the global economy.
Besides, it is to dominate the Southeast Asian market and become the leading cryptocurrency exchange in this region.
Some achievements of Tokocypto
Over the past three years, Tokocrypto has achieved many important milestones; include:
+30.000 traders operate every week
Daily trading volume up to 25 million USD
+240.000 downloads since the launch of the mobile app in October 10
+281.000 registered users
Project highlights
The most prominent feature as of April 1, 4 is undoubtedly the launch of Tokocrypto 2021. This version will allow customers to experience better trading, security, and speed on a stable, open and transparent platform.
Although the basic platform is a cryptocurrency exchange, Tokocrypto's ecosystem is not encapsulated there, but the project also expands with:
Tokonews: A place to synthesize information and analyze the crypto market
Toko Launchpad: The place to help raise funds and distribute tokens of project developers
Inblocks: Annual event on blockchain technology development in Indonesia with more than 30 speakers, 90 media and more than 50 major crypto market partners.
Premium Trading: This is a product exclusively for professional traders
What is TKO Token?
TKO is a utility token of the platform that can be used in many different functions
Basic information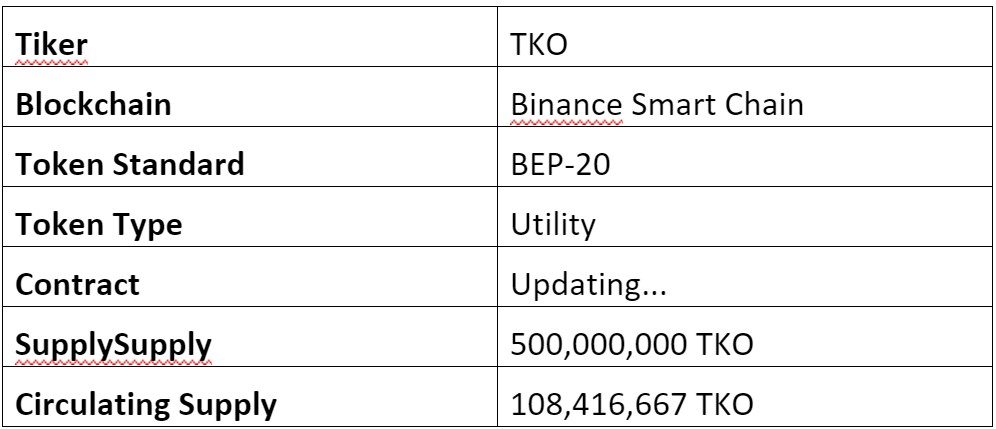 Token allocation
Foundation (20%): 100,000,000 TKO.
Product and Marketing (17%): 85,000,000 TKO.
Partnership and Ecosystem (17%): 85,000,000 TKO.
Team (15%): 75,000,000 TKO.
Binance Launchpad sale (15%): 75,000,000 TKO.
Community Airdrop (10%): 50,000,000 TKO.
Mining reward (3%): 15,000,000 TKO.
Advisor (2%): 10,000,000 TKO.
Private sale (1%): 5,000,000 TKO.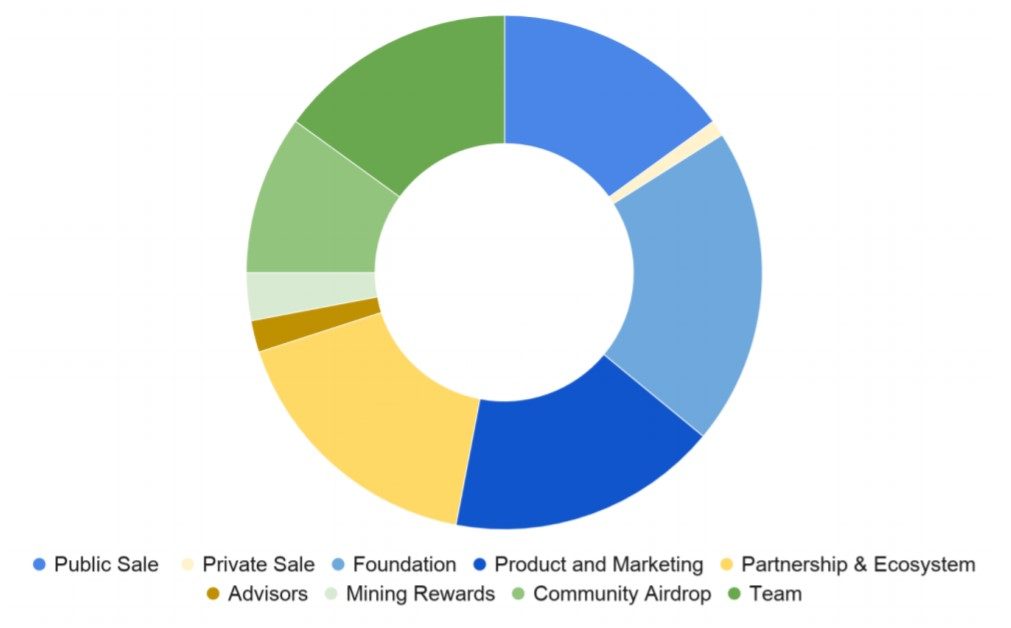 Release schedule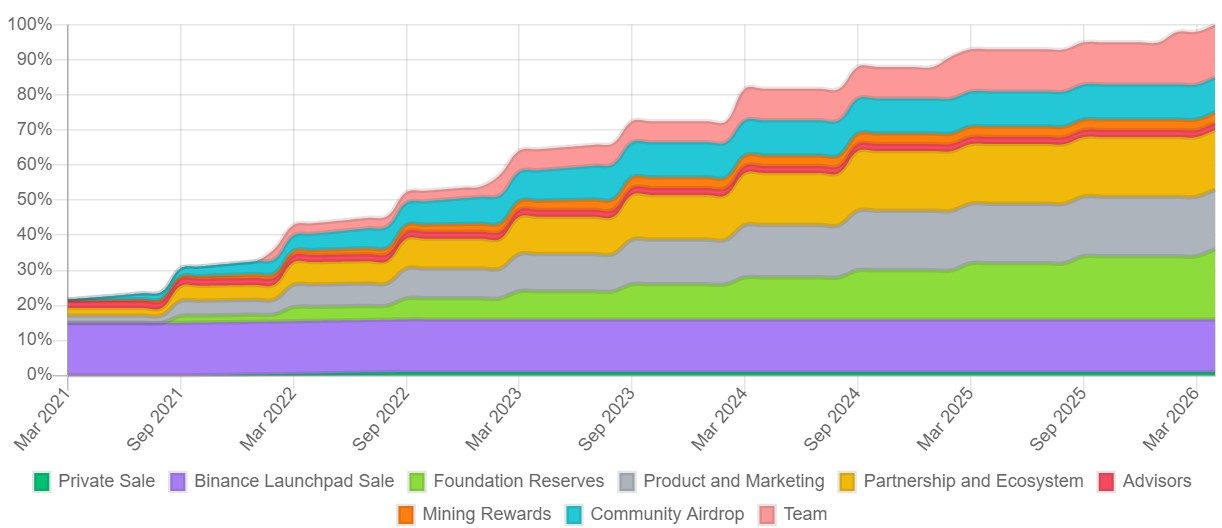 TKO token sale
Private sale (completed): Distributed 5,000,000 TKO at the price of 0.1 USD / TKO and raised 500,000 USD
Binance IEO Launchpad (March 31 - April 03, 07): Distributed 04 TKO at the price of 2021 USD / TKO and is expected to raise 75,000,000 USD.
What is TKO coin used for?
On Tokocrypto platform: TKO token holders will be entitled to discount transaction fees, enjoy airdrops, exchange tokens into rewards and other incentives.
Joining CeFi programs: TKO token can be used in programs such as TKO deposit, TKO savings and TKO cashback.
Use on DeFi platforms: Participate in providing liquidity, exploiting liquidity, lending, ...
NFT Market: The TKO token will be the backbone of the NFT (TKO NFT Arcade) market and the payment gateway between the creator and the community. In other words, a user can use TKO to purchase NFT works
Which exchange is TKO coin listed?
From March 31st, everyone can join Binance IEO Launchpad on Binance to have a chance to own TKO coin. If you cannot participate in this event, people can wait for the tokens to be listed on Binance or Tokocrypto to buy them.
TKO coin storage wallet
Since this is a BEP-20 token, people can store assets in wallets that support BEP-20 like Coin98 Wallet,… Or people can store it directly on an exchange where everyone bought the token. Remember to turn on full security.
Evaluate the potential of TKO
Project development team

Pang Xue Kai (Founder, CEO): In 2016, Kai became a major influencer in the crypto world in Indonesia and has since been the main driving force behind Tokocrypto etos.
Teguh Kurniawan Harmanda (COO): The key figure behind Indonesia's crypto asset trading regulations, chairman of the Indonesian Association of Crypto Assets Traders (Aspakrindo).
Lai Chung Ying (CSO): In mid-2020, Ying was elected as the CSO of Tokocrypto due to the success of her innovative ideas and strategies. INBLOCKS Conference Chair, Indonesia Blockchain Week (IBW) and Indonesia Blockchain Week's Binance Smart Chain Summit (IBW).
Nanda Ivens (CMO): Nanda has over 25 years of marketing, media and advertising experience, as well as 13 years of experience investing and building startups.
Shaun Djie (Director): Co-founder of Digix and Ethereum Singapore meetup society, member of Technical Committee of IT Standards Committee for Blockchain and Distributed Ledger Technology, ISO / TC 307.
Investor
Currently the project receives an investment from Binance with the specific investment amount has not been disclosed. Besides, Tokocrypto is also invested by QCP Capital, which is an investment fund that has invested in projects such as Casper Labs, Tidal Finance, Reef Finance and Cere Network.
Partnership

Roadmap
Quarter 1 - 2 years 2021
Official launch of TKO token
IBW <> BSC Summit 2021
TKO NFT - TKO charity art auction will be used as the auction currency for the event, with profits being awarded to charities and blockchain initiatives.
Integrate TKO CeFi - Create the largest digital wallet in Indonesia
Quarter 3 - 4 years 2021
TKO NFT Arcade - Indonesia's first market for digital collectibles and creative assets by young emerging artists offered by TKO.
TKO Bumper Pool - Users can lock / staking their TKO and earn other tokens for free in the farming pool
TKO Staking
Quarter 1 - 2 and 3 of 2022
TKO Lottery
TKO Liquidity Swap
TKO Lending
The first quarter of 4
TKO becomes a comprehensive approach to a wide range of CeFi and DeFi products, supported by Tokocrypto's ecosystem and mobile apps.
Year 2023 onwards
With the success in Indonesia, Tokocrypto plans to use a combination of our unique experience and technology to venture into neighboring countries with similar economic prospects as Indonesia.
Should you invest in TKO currency?
It can be said that the ambition of the Tokocrypto project developers is not small when they want to become the hegemon in Southeast Asia with a series of very specific development plans and products, in line with the trend Markets are targeting: NFT, staking, lending, Cefi, ...
Besides, the project is also "sponsored" by the two big players in the crypto industry, Binance and QCP Capital, so we can see, the development potential of Tokocrypto is not small.
Finally, the BTA wants to tell you that this is information BTA gets from the project and not investment advice. So make your own decisions and take responsibility for them.