SushiSwap (SUSHI) price, marketcap, chart, and fundamentals info
SushiSwap is a DEX that allows users to swap cryptocurrencies for another cryptocurrency. It is considered decentralized because there is no single entity that controls the protocol and is operated by smart contracts.
Built on the Ethereum blockchain. Aim is development of UniswapThe most popular DEX in the cryptocurrency market. It is also similar in appearance and function to Uniswap.
SushiSwap rewards the liquidity provider for the SUSHI protocol, an ERC-20 token on SushiSwap can be used to administer the protocol.
All smart contracts and code are easily accessible by anyone through GitHub and Medium's SushiSwap.
SushiSwap was also audited by PeckShield and reviewed by Quantstamp. SushiSwap borrows most of its code from other popular DeFi protocols including Uniswap, Compound Finance and Yam Finance.
How does SushiSwap work?
SushiSwap is basically all about asset pool. Each pool contains 2 assets, for example ETH and LINK. The reason is because it uses AMM, a smart contract that uses the ratio between the two assets in the pool to determine their prices.
Watch now: Automated Market Maker (AMM) price, marketcap, chart, and fundamentals info Explain details
Once released, SushiSwap focused on Uniswap LP (Liquidity Pool) tokens. LP tokens on Uniswap are ERC-20 tokens that are issued to the LPs when they deposit assets into pools on Uniswap.
These tokens can be exchanged for basic deposits, used in other DeFi protocols. Even exchanged for other LP tokens. The LPs also receive a portion of the transaction fee of the assets in the pools that provide liquidity through the LP tokens.

Currently under construction SushiSwap includes 4 main factors:
SushiSwap Exchange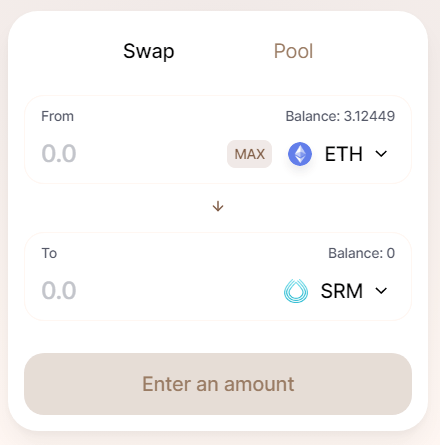 2. SushiSwap Liquidity Pool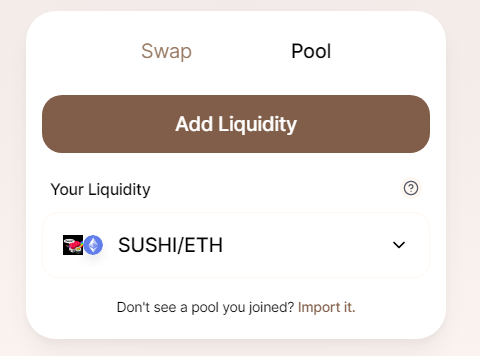 3. SushiSwap Menu (Farm)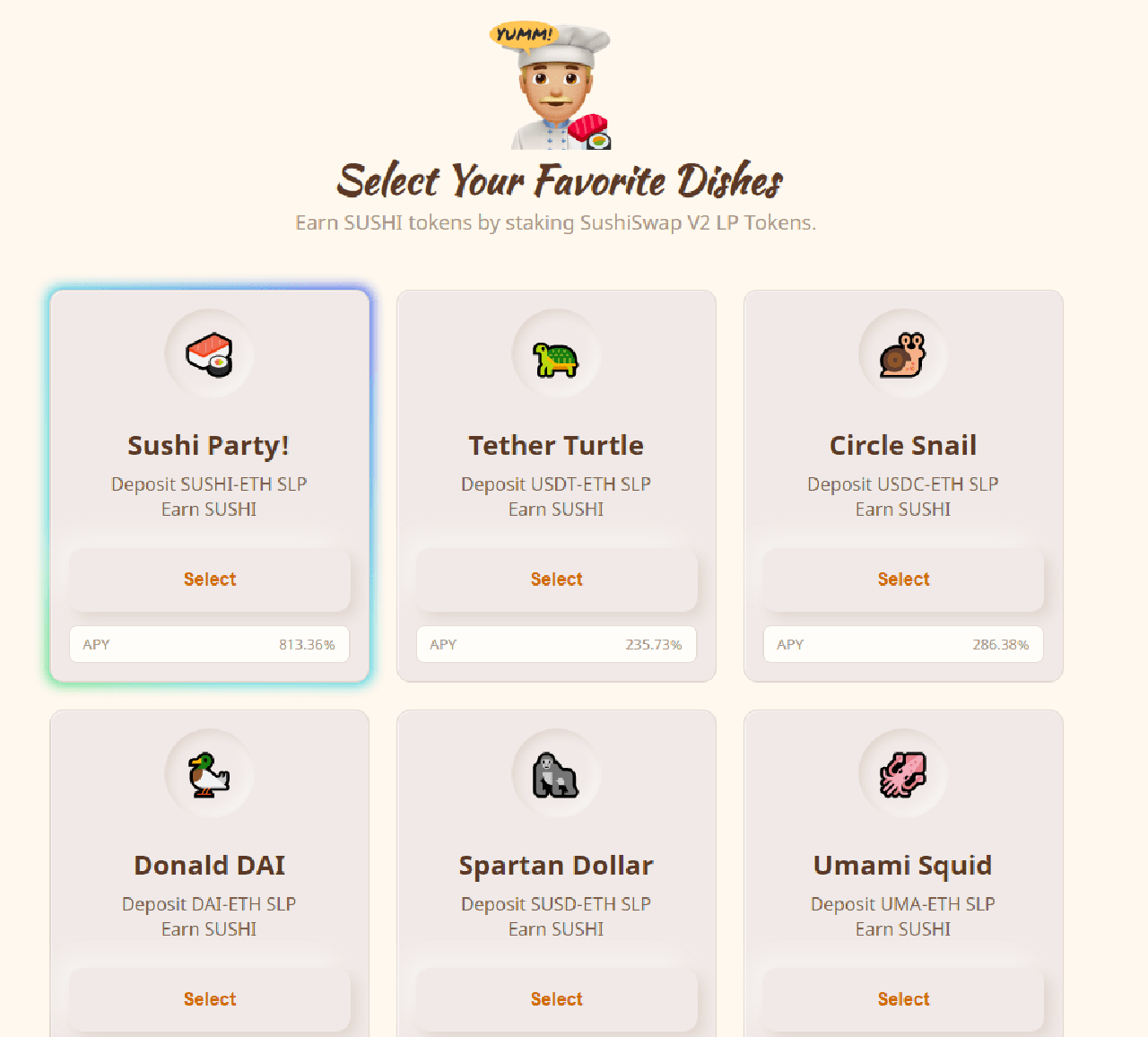 4. SushiSwap Sushi Bar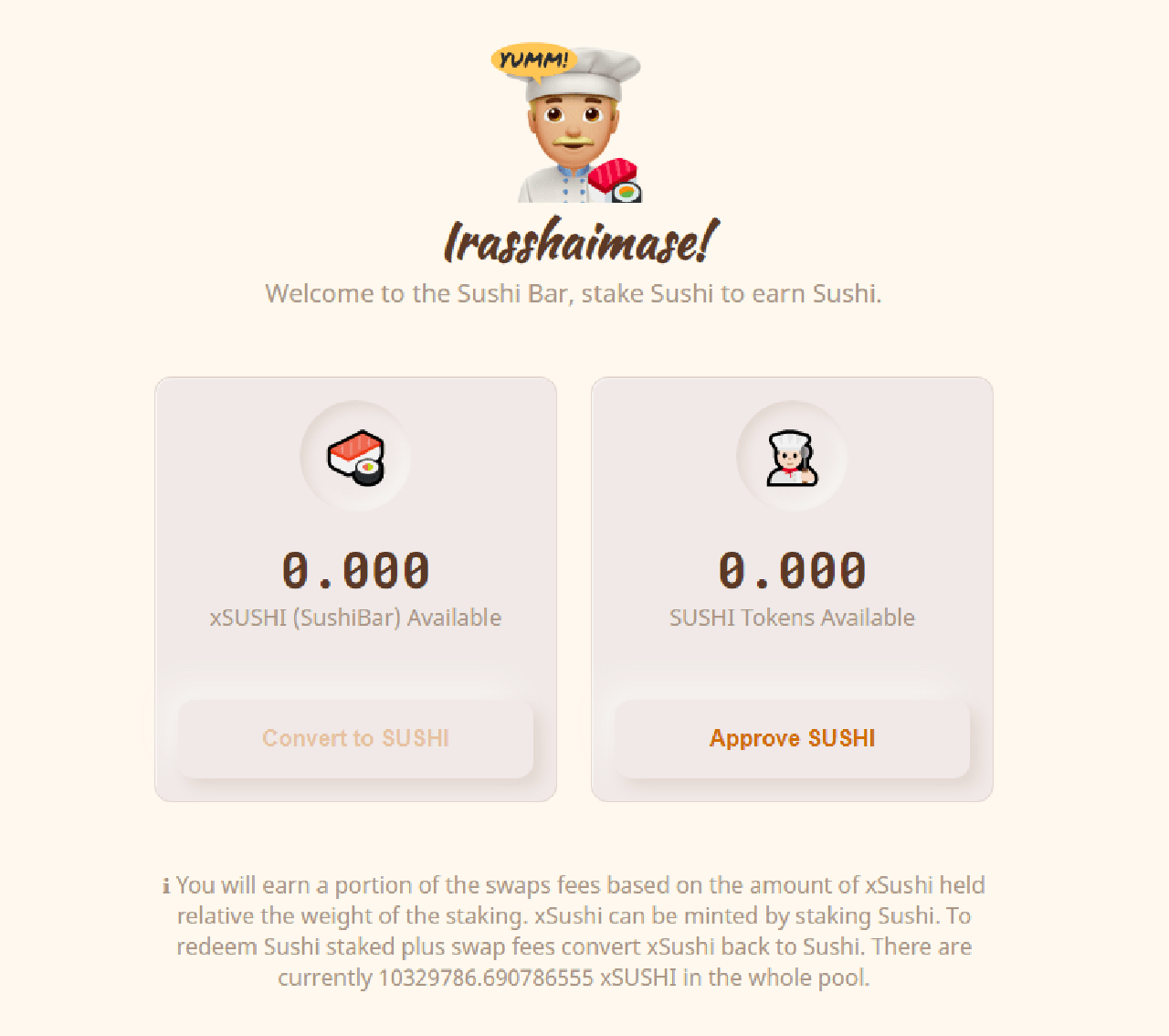 SushiSwap governance is not in place yet. But this will also be briefly examined alongside its current SushiPowah voting mechanism.
Reviews on SushiSwap (SUHSI)
No KYC: Anyone can transact and contribute to the liquidity pool. A permissionless platform, anyone can contribute millions of dollars without asking for permission.
Earn tokens from SushiSwap: SUSHI is a native of SushiSwap. When you contribute to the liquidity pool, you earn SUSHI. You can exchange SUSHI for ETH.
SushiSwap model: 0,25% goes directly to the active LPs. 0,05% is converted back to SUSHI and awarded to the SUSHI holder.
What is SUSHI token?
SUSHI is an ERC-20 token issued for the liquidity providers on the decentralized exchange SushiSwap.
Basic information of SUSHI copper
| | |
| --- | --- |
| Ticker | SUSHI |
| Blockchain | Ethereum |
| Token Standard | Unity |
| Token type | ERC-20 |
| Total Supply | 250,000,000 SUSHI |
| Circulation supply | 127,244,443 USHI |
Token allocation
Team Dev: 10%
Liquidity mining phase: The first 100,000 blocks (about 2 weeks), 1000 SUSHI will be minted on each block, distributed to those who staking Uniswap LP tokens from certain approved pools
Post-launch: After the Liquidity mining phase, 100 SUSHI will be minted per block. It will be distributed to SushiSwap LP token holders (the LP of the protocol).
Release schedule
Based on Ethereum's current rate of around 6500 blocks per day. Supply SUSHI will be at 326,6 million a year after launch and nearly 600 million after 2 years.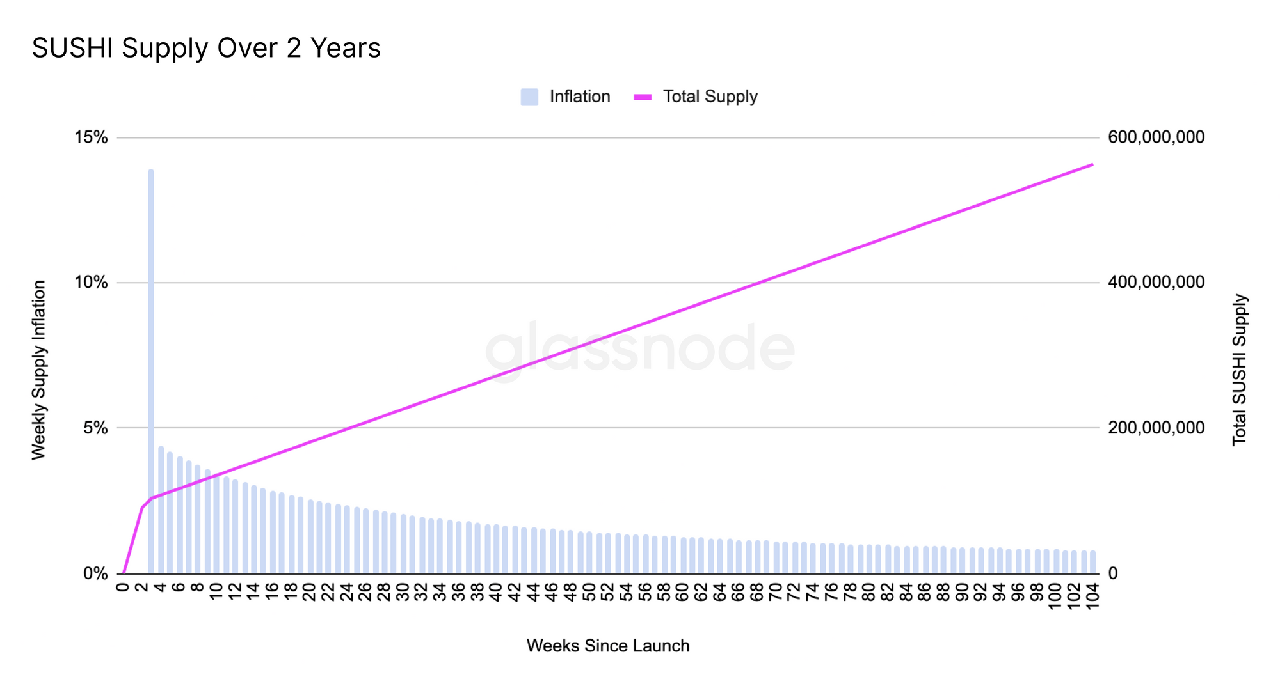 SUSHI Token Sale
Token sale is not conducted. The brothers earn SUSHI for providing liquidity for the protocol.
What is SUSHI used for?
Revenue share (revenue share): SushiSwap Protocol charges a 0,3% fee per transaction. 0,25% goes to the LPs. The remaining 0,05% is converted into SUSHI and distributed to the holders of the SUSHI token.
Governance: SUSHI holders can use their tokens to vote on administrative proposals regarding changes and upgrades to the protocol.
On which floor is SUSHI traded?
Currently you can buy at the most popular exchanges such as: Binance, FTX, 1inch, and of course SushiSwap.
Where to store SUSHI coin?
This is an ERC-20 token so it's pretty easy to find some wallets like: Trustwallet, Ledger Nano X, MyEtherWallet, Dappradar.. Or you can store it directly on an exchange, where you bought that token. Remember to turn on full security.
The Future of SushiSwap
The SushiSwap creators didn't just use Uniswap's code to launch their own version. Before SushiSwap was even launched as an exchange, you could earn SUSHI tokens by providing Uniswap liquidity. The mechanism is coded in such a way that liquidity can then be transferred to SushiSwap when it launches.
These technical details are too complicated to go in depth. But suffice it to say that the system took advantage of Uniswap to launch its own liquidity while ultimately draining that liquidity.

Taking advantage of the fever "yield farmingCurrently, the token is successful. Liquidity poured into Uniswap to increase pre-launch, and the token's value increased itself. This is when things really started to take off.
Evaluate the potential of SUSHI
Why is the SUSHI token valuable?
At SushiSwap, the token SUSHI, plays an important role in maintaining and operating its network.
SUSHI holder can help manage the protocol by voting on proposals that can improve its ecosystem, and anyone can submit suggestions for SushiSwap users to vote.
It's important to note that recommendations and votes on SushiSwap are currently non-binding. That means elected individuals have to manually register proposals that are passed before they can be implemented on the protocol.
SushiSwap users plan to transform governance into a decentralized autonomous organization or DAO, where voting will be binding and decisions will be made automatically by its software.
Ultimately, SUSHI holders can earn a share of the fees generated online by satking.
Sushiswap volume and SUSHI price
At SushiSwap, the plan offers a 0,25% transaction fee bonus. The remaining 0,05% will be converted to SUSHI and distributed to the SUSHI holder.
This means the more transaction volume in SushiSwap, the more money will be converted into SUSHI token, thus pushing the price of SUSHI higher. Therefore, the price of SUSHI and volume will be highly correlated when the swap takes place directly inside SushiSwap.
Roadmap
The decentralized financial platform (DeFi) Sushiswap has released an extremely ambitious project roadmap for 2021. You can see details squid fishing tours.
SushiSwap Team
SushiSwap is led by an anonymous team or individual known as Chef Nomi. This is reminiscent of Bitcoin, also created by Satoshi Nakamoto secret. The foundation of the project can be understood through its parent company, Uniswap
Should you invest in SUSHI and copper?
SushiSwap is not created by famous developers, only known as "Chef Nomi" on Twitter. This makes it seem a bit unreliable.
Its smart contracts have not been audited until today, on September 03, blockchain security firm Quantstamp reviewed SushiSwap's smart conatrct, solving 09 problems, none of which are at risk. high ro.
Hope these reviews support well in your investment decision. Manage your capital well.
Community & Social