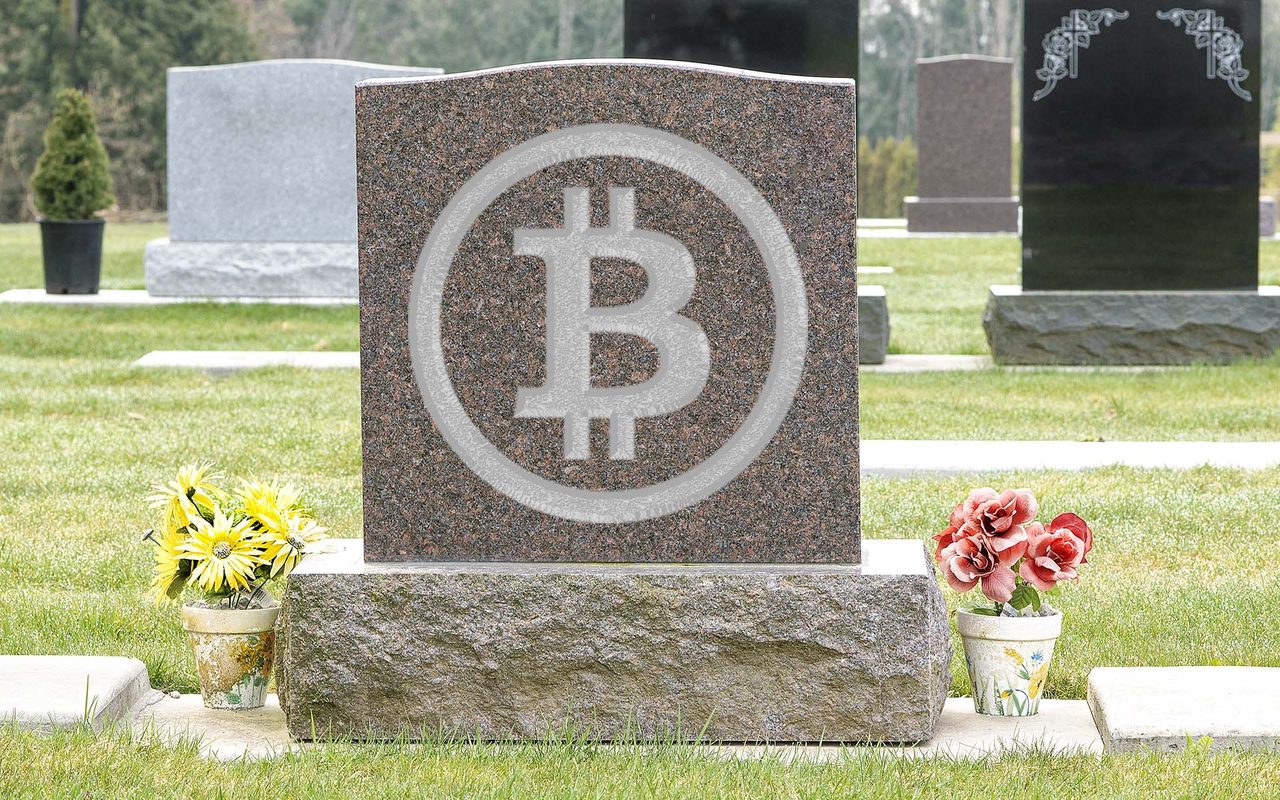 Bitcoin has had a volatile journey since its inception on January 3, 1. This digital currency is an extremely volatile asset and is scoffed at by many celebrities as having no value.
Recently, in an interview with Bloomberg, economist Nouriel Roubini stated:
Bitcoin should not be considered a currency. I assume it will never be used as a means of payment for goods and services.
Or Kenneth Rogoff, a professor at Harvard University also expressed the same view, that Bitcoin will not succeed.
Before that, like the investment legend Warren Buffett, billionaire Bill Gates did not support Bitcoin in particular and cryptocurrencies in general. When asked what technology would be better without it in the world, he immediately replied that it was "electronic money".
The Microsoft cofounder said:
The way cryptocurrencies currently operate facilitates many illegal activities. It would be better to remove it. I don't own Bitcoin, and I have no need to
Or in 2018, he once said:
As an asset, Bitcoin doesn't create anything. So don't expect it to go up. This is a pure 'fool theory' investment.
Meanwhile, millionaire "shark" Kevin O'Leary once called Bitcoin trash. Recently, however, he changed his mind and revealed plans to allocate 3% of his portfolio to the world's most popular digital currency today.
Because of the above disapproval, Bitcoin has been declared "dead" in the mainstream media up to 402 times (as of March 6). But, in spite of being repeatedly "shabby" by celebrities and press publications, Bitcoin continues to increase in value and is accepted by many large Wall Street organizations.
To keep track of the alleged "dead" times of Bitcoin, you can visit Bitcoin Obituary. According to this website, Bitcoin has been "dead" nine times this year and 9 times last year. However, the number of "dead" most times of this digital currency was 14 in 124, when its market capitalization reached 2017 billion USD for the first time.
The last time Bitcon was "slackened" was on February 24, 2. Accordingly, Steve Hanke, an American applied economist at Johns Hopkins University, said that it is only a matter of time before Bitcoin falls into a "death spiral" with an intrinsic value of $ 2021.
The first time Bitcoin was supposed to "die" was on December 15, 12. This digital currency is predicted by a blogger "will forever be a new thing and can 'die' faster than the blink of an eye".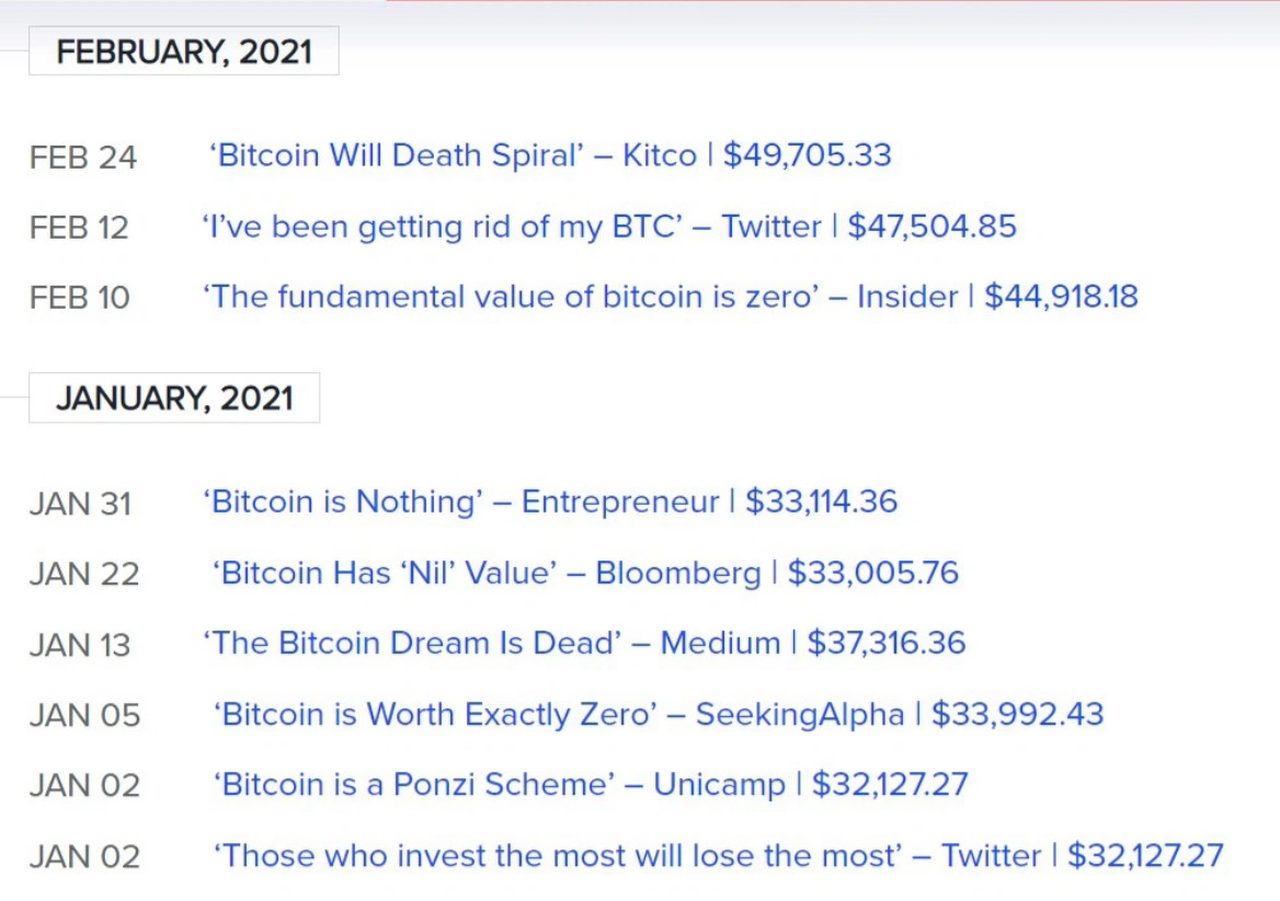 Here are the Bitcoin Obituary statistics on Bitcoin's "death":
2010: 1 time
2011: 6 time
2012: 1 time
2013: 17 time
2014: 29 time
2015: 39 time
2016: 28 time
2017: 124 time
2018: 93 time
2019: 41 time
2020: 14 time
2021: 9 time
Translation source: Doanhnghieptiepthi
---
Read more: