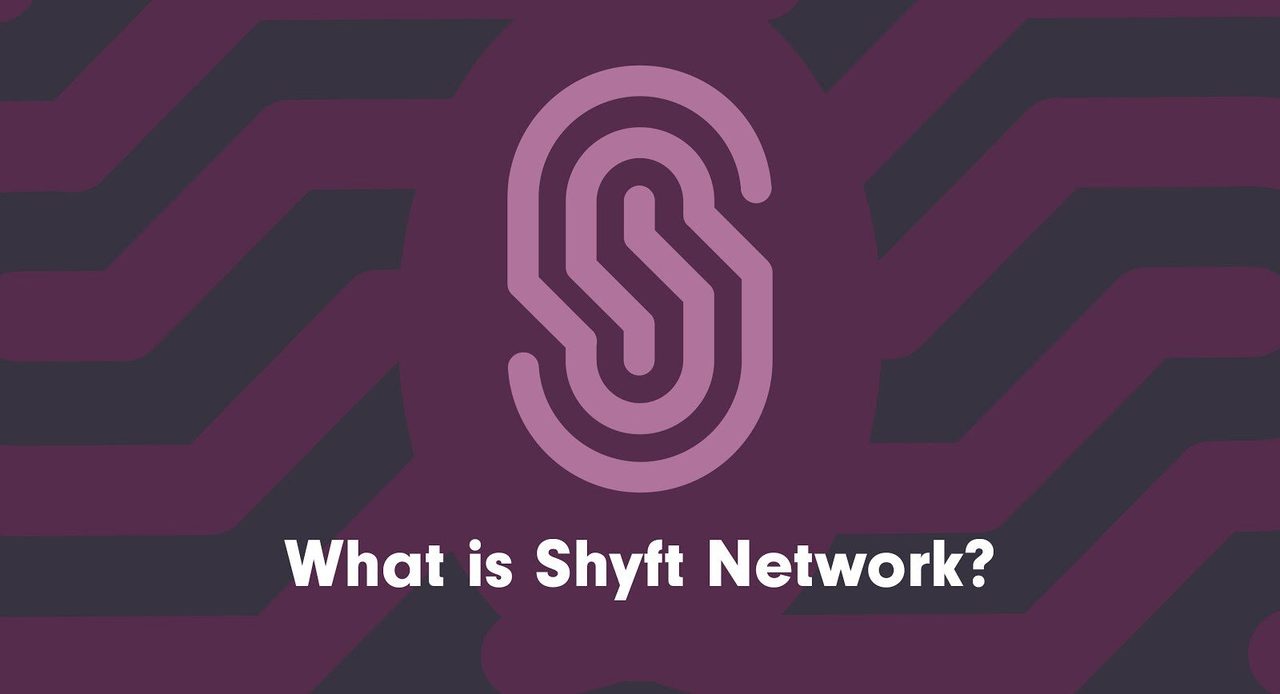 Nowadays, with the strong development of the Internet, everything is online: online shopping, learning, ...
But in the online environment, how can we prove to others that you are you? How can you be sure that the person who is communicating with you is them.
In a more understandable way: How can we trust each other online?
The birth of the Shyft Network is to solve this problem.
So what is Shyft Network, let's find out together!
What is Shyft Network?
Shyft Network is a public blockchain protocol designed to provide trust and authentication for data and identities stored in public and private ecosystems.
Shyft allows identity verification, authentication, sending credits and other data across many different blockchains and networks.
This will be a bridge that helps bridge the gap between centralized and decentralized organizations so that they can participate in Blockchain easily.
The aim is to help the mainstream financial institutions get involved Decentralized Finance (DeFi) in a compliant way.
Shyft could open a new doorway that could attract the inflow of funds from funds and users on traditional financial markets to the crypto industry by limiting risk and money laundering.
Who will use the Shyft Network?
Trust Anchors
Trust Anchors is a first-party service and data custodian. These are considered trusted entities and keep the data tightly regulated, ie "hard" data.
Trust Anchors receives data from Data Owner (Data Owner) and maintain, review, read, write, validate and certify the validity and existence of this data on behalf of the Data Owner, with the consent of the Data Owner materials, creating the basis for digital identity.
Trust Anchors are typically entities that are regulated and accountable for their testimonials, which forms the basis for a cumulative reputation and reputation.
Each Trust Anchor sets their own rules and is fully interoperable with other actors in the Shyft ecosystem.
By abstracting the role of "hard" data holders, Shyft is helping to create the next generation of economic and systemic stability for data rights, focused on individuals themselves.
Example of Trust Anchors: Financial institutions, cryptocurrency exchanges, regulatory agencies, social media networks.
Data Consumer
Data Consumer are third-party services that do not store "hard" data and are not considered to be fully trusted.
These parties manage and commit "soft" data to the network, providing context for "hard" user data and network activity.
Data Consumer will provide a pre-approved service to Data Owners requesting reliable data authentication.
When they request information from the network, they pay a small fee to the Data Owner and Trust Anchor in exchange for authenticated information.
By expanding the data marketplace in this way, Shyft brings new business and consumer opportunities across the identity ecosystem.
Data Consumer is an example: APIs, Applications
Data Owner
Data Owners are organizations or individuals that register for services with Data Consumer or Trust Anchor.
These parties have authentication-based rights to control, share, and recover private data.
The data owner maintains control of his or her data through a private key that only they have access to.
Additionally, they have the ability to grant access to their data through a Shyft's consent-based framework.
Data owners are encouraged through the network for their data sharing.
By extending users' rights to their data, Shyft aims for the next generation of quality data markets, in a secure, trustworthy manner.
This data only displays those properties on public blockchains that users directly approve - no private data is kept on public blockchains, only references to where their data resides. .
Example Data Owner: Business or individual customers of financial institutions
Shyft Ring
Shyft Ring is the public node infrastructure in the Shyft Blockchain. It specializes in last mile connectivity with wallet users, serves as a blockchain explorer and local caching assistant for Merkle tree proofs of user funds and Shyft Safe status.
Some of the main features of Shyft Network
Shyft Block Explorer
Shyft Block explorer is the search engine for all transactions, past and present, on blockchain.
All nodes on the network will be provided with the tools by Shyft so that they can launch a Block Explore their own.
Smart Contracts
Shyft smart contracts enable core Shyft Network functions such as Trust Anchor integration, token authentication and updating, as well as KYC contract templates to process appropriate transactions.
Shyft Safe
Shyft Safe is a set of smart contracts on different blockchains that allow for the transfer of assets (interoperability). These smart contracts communicate with Shyft Bridge to facilitate interoperability.
Interactive abillity
Ability to share information and transact on different blockchains. In a fully interactive environment, if a user from another blockchain sends you something on your blockchain, you'll be able to read, understand and interact with or respond to it without spending too much money a lot of effort.
SHYFT Token
SHYFT is a utility token in the Shyft Network ecosystem. This is the fuel to promote the development of the Shyft ecosystem.
Basic Information about Shyft Token
| | |
| --- | --- |
| Token Name | Shyft Network Token |
| Sign | SHFT |
| Blockchain | Ethereum |
| Token Standards | ERC20 |
| Contract | 0xcba3eae7f55d0f423af43cc85e67ab0fbf87b61c |
| Token type | Utility |
| Total Supply | 1,910,000,000 SHYFT |
Allocate SHYFT tokens
Core Team: 17.86%
Economic Metagame (Burn over 2yr): 20%
Advisors: 5.68%
Ongoing Technical Partnerships: 5.48%
Purchasers: 26.26%
Public Distribution: 0.91%
Ecosystem Development: 23.8%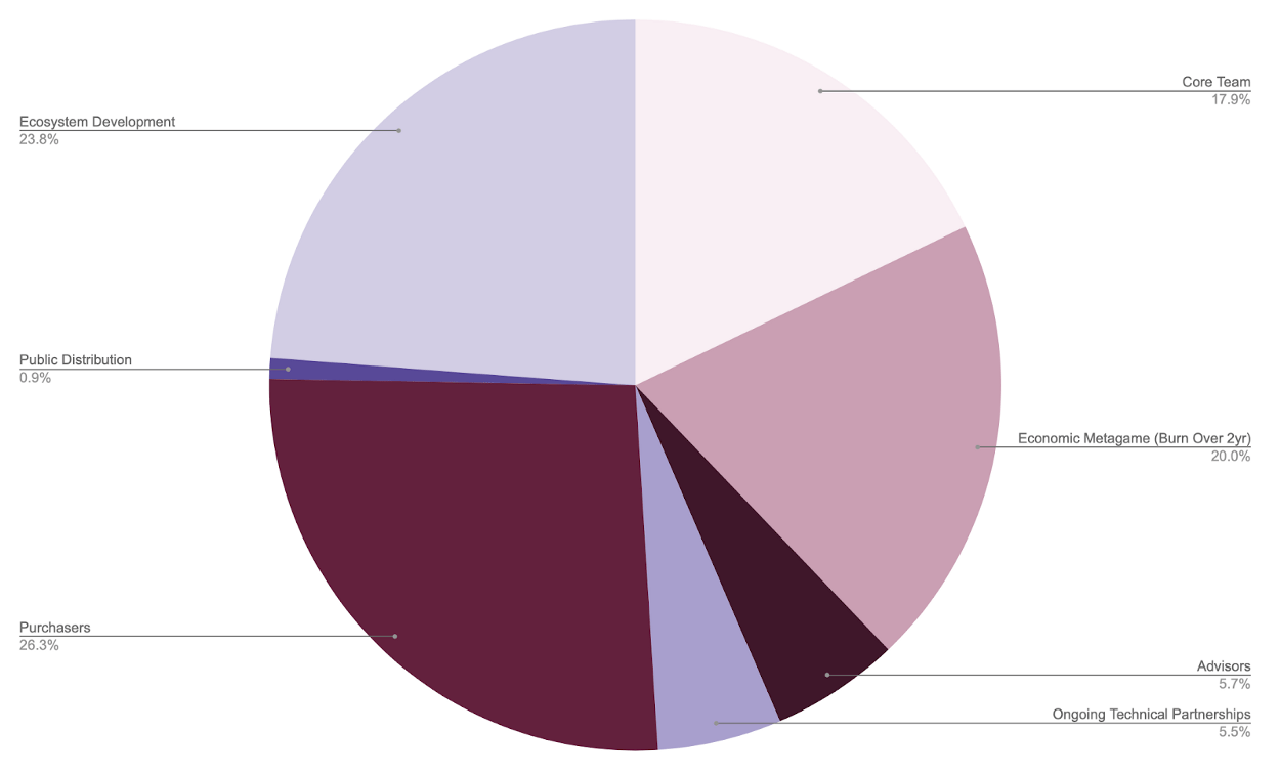 SHYFT Token issuance schedule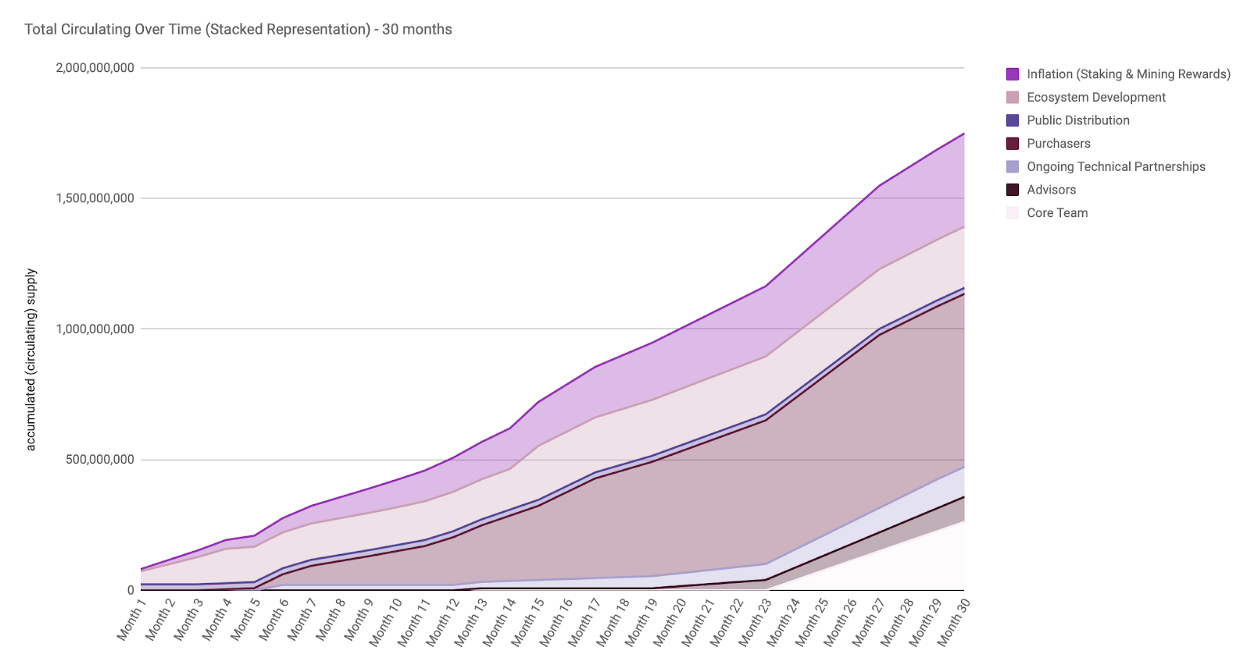 What can SHYFT be used for?
Stake: To ensure the role of the core network partners (Trust Anchors, government partners, etc.) will have to buy and stake SHFT.
Incentive bonus: SHFT will be used as a reward to Data Owners when they share their authentication and data with Data Consumers.
These are just some of the early adopters of SHFT in the Shyft Network ecosystem. In the future, SHFT may have many more uses.
Should you invest in SHFT Token?
In addition to the information that I have provided above, you can refer to more information about Teams, Advisors, Partners below to make your own decisions.
Shyft Network Team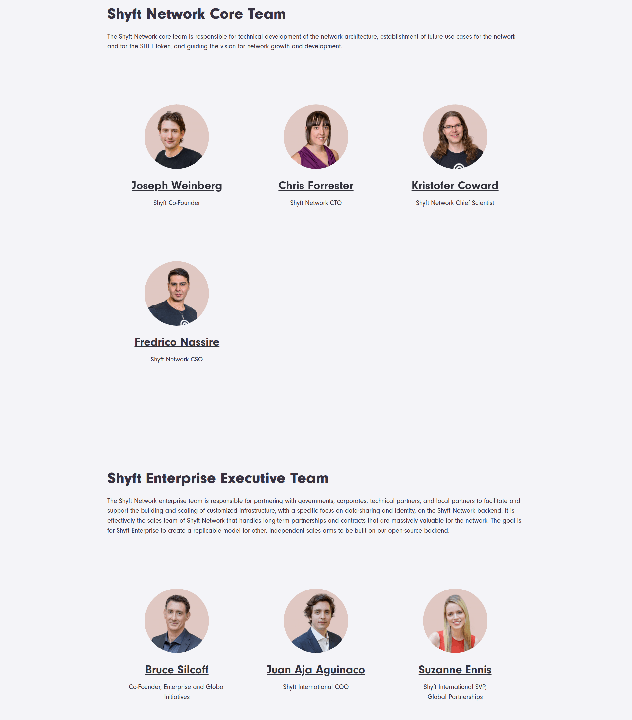 Shyft Advisors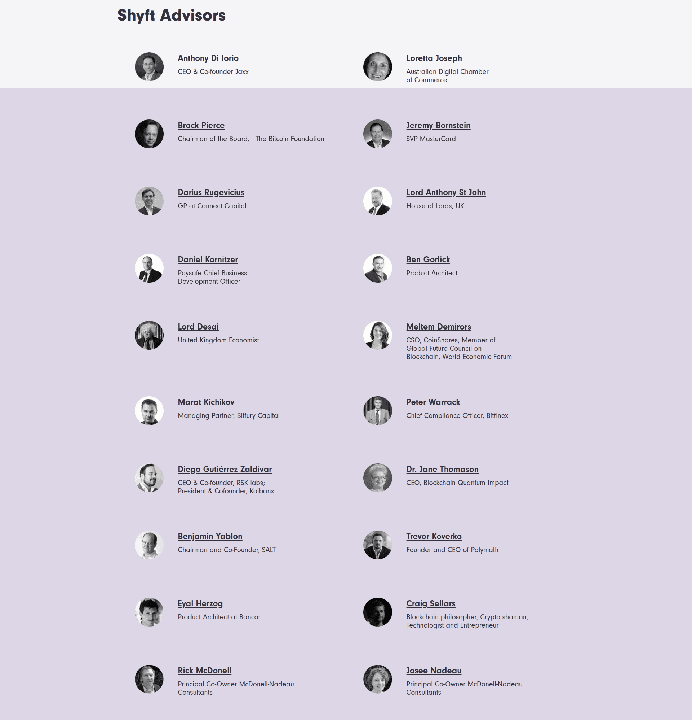 Shyft Partners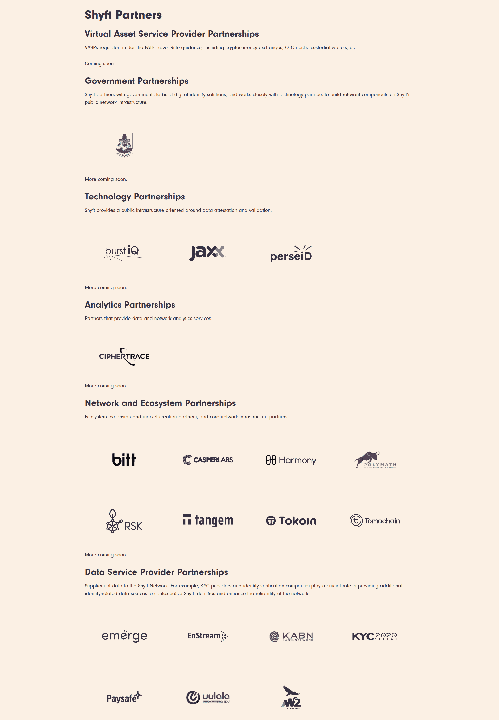 Where to buy SHFT Token?
After the sale of IDO, SHFT was able to buy above Uniswap.
Where to store SHFT Token?
You can store it on wallets that support ERC20 networks like Metamask, Trust Wallet or Coin98 Wallet .
Community Channels