Even if you keep up with the latest technology in the field of technology, sometimes you can hear about Bitcoin - Cryptocurrencies first in the world, Bitcoin has caused storms all over the world. So how do you get Bitcoin? You can buy Bitcoin Or you can "exploit" them. The mining process involves the use of specialized hardware (e.g. ASIC, FPGA) that uses processing power, as well as software applications to manage the excavators this. If you have decided to participate in cryptocurrency mining, here are some Best Bitcoin mining software that you can get started. So read on and supplement your knowledge bitcoin mining software best.
(Note: currently at this time in Vietnam when Bitcoin price fell in at about $ 4000 bitcoin mining No longer bring profits when electricity prices and service costs rise, but if there is cheap electricity, you can still participate in this form.)
Top 7 Bitcoin Mining Software 2019
# 1 CGMiner: The Best Overall
CGMiner has been around for a while and is still going strong. With so many features and active community support, this is the best Bitcoin mining software available.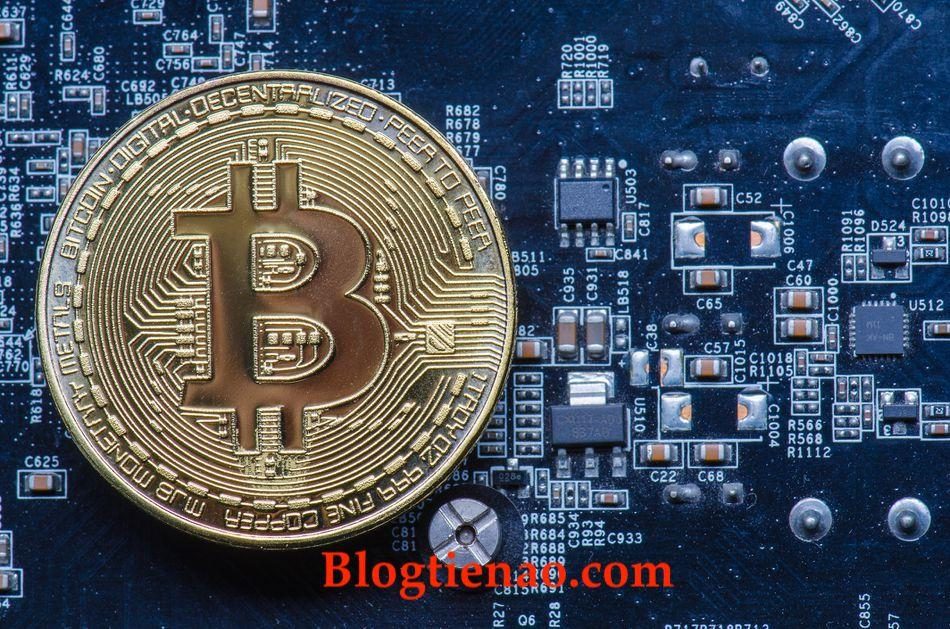 Written in C, CGMiner is a multi-platform Bitcoin mining tool that supports Windows, Mac OS X, Linux and many other platforms. Compatible with both FPGA and ASIC hardware, CGMiner is a command-line application with full supervision, fan speed control and remote interface capabilities. It can scale up to hashes of any size without network delays. CGMiner prevents sending old jobs on new blocks and supports multiple teams with intelligent failover mechanism. There is a menu to quickly manage most settings and automatically detect new blocks with a small database for situations. Submissions can also be cached during temporary network downtime.
From Hexfury and BlackArrow to Cointerra and Minion, CGMiner supports a lot of ASIC mining hardware.
See CGminer Information here
# 2 MultiMiner: The easiest to use
If you're completely new to the whole concept of cryptocurrencies, getting started with your own Bitcoin mining can be a bit tricky. The fact is that most command-line-based exploits don't help either. But there is a solution, and it is called MultiMiner.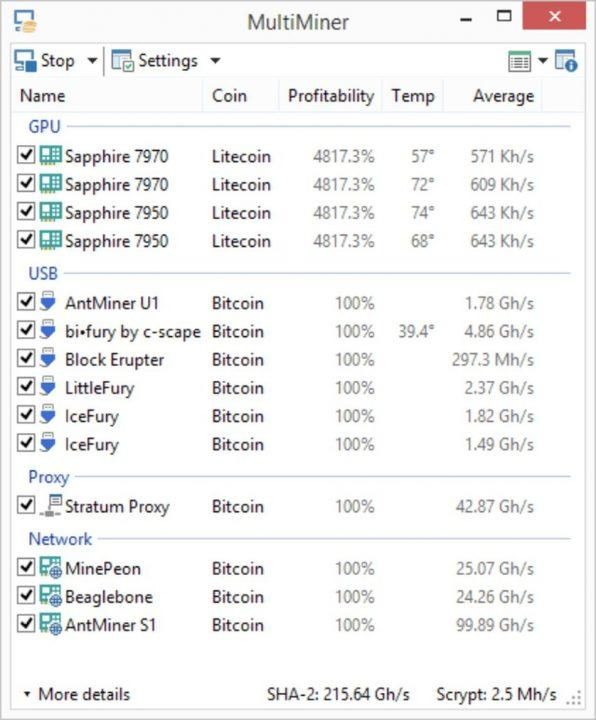 Perhaps the easiest to use Bitcoin mining software, MultiMiner is a full featured desktop application. Available for Windows, Mac OS X and Linux, MultiMiner allows you to switch mining devices (e.g. ASIC, FPGA) between different cryptocurrencies (e.g. Litecoin, Bitcoin) without difficulty come on. It uses basic mining tools to detect available mining hardware and allows you to select the coins you want to mine. MultiMiner has many advanced features such as automatic detection of network devices, as well as the ability to monitor and remotely control other MultiMiner-powered miners.
An open source project, MultiMiner is compatible with many mining devices. These include Block Erupter, BFL / Bitforce and HashBuster Micro.
See Information about MultiMiner here
# 3 BFGMiner: Best
If you have something to tinker with and are looking for a customizable Bitcoin mining software, then it's nothing but BFGMiner. Written in C, it is a modular / ASIC module mining tool capable of remote monitoring.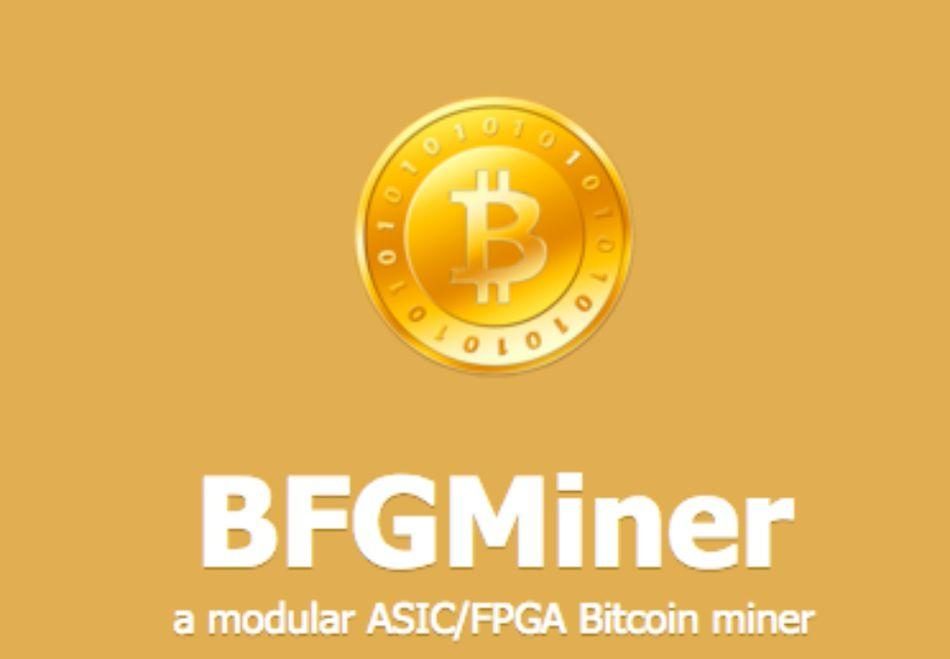 BFGMiner features built-in tiering and network proxy servers, and its robustly handled code helps to restore work and work submissions to separate threads, so that services work unencumbered. The program supports the 'getblocktemplate' decentralized mining protocol (without proxy) and can create jobs before completing the current job. BFGMiner comes with a watchog that can restart idle streams, but does not damage the device if they do not respond. It displays summary and separate data statistics of requests, acceptance, rejection, hw errors, and efficiency and utility. If hardware support is available, the program can monitor the device temperature.
# 4 BitMiner: Best Platforms
What makes BitMinter stand out among bitcoin mining software is that it has its own mining team to work with. Its mining is also one of the oldest existing.
BitMinter is the best solution if you are looking for a true multi-platform Bitcoin mining software. Compatible with Windows, Mac OS X and Linux, the BitMinter client is based on the Java Network Launch Protocol (JNLP) and requires no installation. The program has a simple graphical user interface (GUI), which is extremely easy to understand. To get started, simply register to the mining team on the BitMinter website, configure your ASIC hardware according to the instructions, and you'll be fine. Jobs are recorded in shifts and 99 percent of mining income is paid to users.
Some ASICs supported by BitMinter (and its mining team) include Butterfly Labs (except Monarch), Block Erupter USB (and other Icarus compatible hardware), Chili, Red / Blue Fury and Antminer U1 / U2 .
See Information about BitMiner here
# 5 Miner-Server: Best of Cloud Mining
If you have decided to participate in bitcoin mining, but are not ready to invest in expensive ASIC (Application Specific Integrated Circuits) mining tools, you can use cloud-based mining services. There are quite a few of them to choose from, but Miner-Server is definitely the best.
When you start with Miner-Server, you join the mining group and there are other users as well, so payments are shared among all participants. This service offers multiple packages, with a base price of just $ 0,14. Based on the package you choose, you can get hash power from 250GH / s to 600.000GH / s. All plans are valid for one year and you can check your earnings and other details at any time by logging into your account.
If you recommend Miner-Server to other users and they register through your reference, you will receive a hash reward. This service does not charge any additional maintenance fees, so users will receive the full profit. However, because peaches are no longer delicious, I do not recommend using this method because of the high cost.
# 6 EasyMiner
Different cryptocurrencies have different command line mining tools and this makes managing them a chore. This is where EasyMiner comes into picture, making things easier.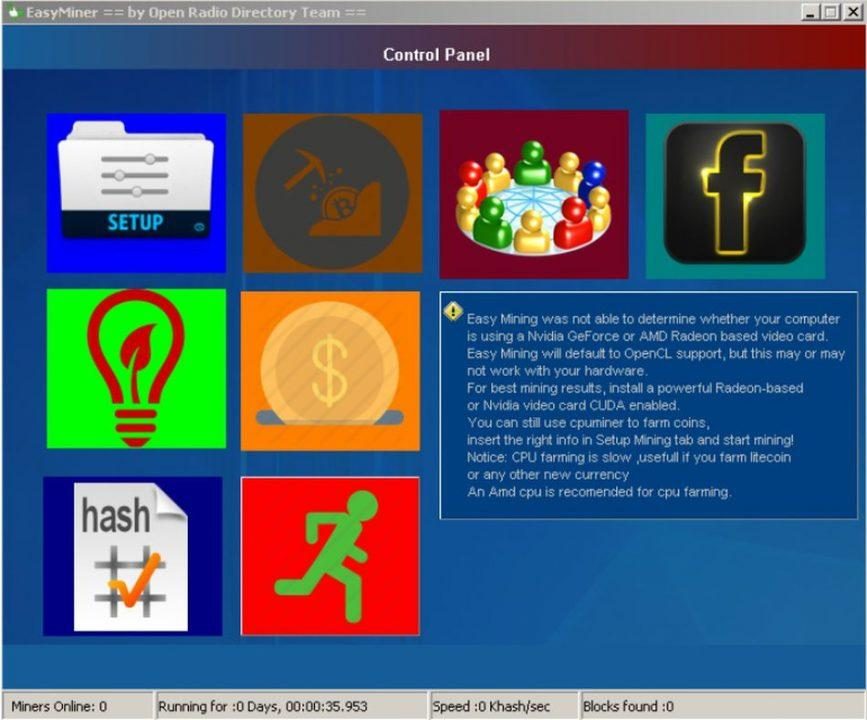 EasyMiner is an open source, graphical mining software that allows you to mine Bitcoin, Litecoin and other cryptocurrencies. It supports mining, cudaminer, ccminer, cgminer and ASIC mining for Bitcoin. EasyMaker comes with a dedicated "Money maker" mode, dedicated to exploiting LTC on its own stratum. There is also a "Solo" mode, which allows users to select a group of their own, as well as a custom hashing algorithm corresponding to the currency they want to mine. EasyMiner uses the NHIL (Network ID Hardware) protocol to provide an extra layer of security for the wallet and wallet structures.
It is worth mentioning EasyMiner Only works on Windows.
# 7 AWESOME Miner
AWESIME MINER Having powerful centralized mining management features, Awesome Miner supports more than 25 mining tools such as cgminer, bfgminer, xmrig, srbminer and sgminer. It is also compatible with all popular mining algorithms, like SHA-256, Scrypt, X11, Ethereum and Zcash. You can add, convert and manage groups for multiple operators in one operation. Awesome Miner's comprehensive dashboard allows you to monitor the status and temperature of all ASIC and FPGA devices from one location. There is also an integrated C # scripting tool, which can be used to create custom triggers and actions. You can use the program to set privilege API access and configure default groups for all Bitmain Antminer ASICs in one operation.
Awesome Miner works primarily on Windows, but also provides a web user interface that can be accessed from any computer, tablet or smartphone.
See more information here
Conclude
Thus, Blogtienao has briefly introduced you to the 7 best bitcoin mining software, currently most bitcoin mining machines have built-in software, including the most used as CGminer. In Vietnam, the trend of bitcoin mining has regressed, many investors have had to sell scrap metal when the price of bitcoin plummeted too sharply, so the article is for reference only. Good luck
If you have any questions, join the Group discussed below and post your question, the community will help you. To motivate our team, hopefully after reading, please rate 5 stars or share this article to those who really need to give us the motivation to write more knowledge articles. Thank you!
Like fanpage Facebook of Virtual Money Blog
Join the channel Telegram of Virtual Money Blog
Participation GROUP Discuss news of Virtual Money Blog
Related keywords to search on Google: Bitcoin Digging, BTC Digging, Virtual Money Digging, Virtual currency mining software, bitcoin mining software, bitcoin mining machines, virtual mining machines
Article Source From Blogtienao.com