What is Blockchain wallet?
Blockchain - A word that is always mentioned a lot on the mass media such as newspapers, television, ... But in this article it is understood as Blockchain wallet, A wallet used for storage Bitcoin, Ethereum, Bitcoin Cash, Stellar,… Most popular in the world today, quite safe and secure and also free. So today, Blogtienao will rewrite the post Instructions to Create Blockchain Wallet Latest.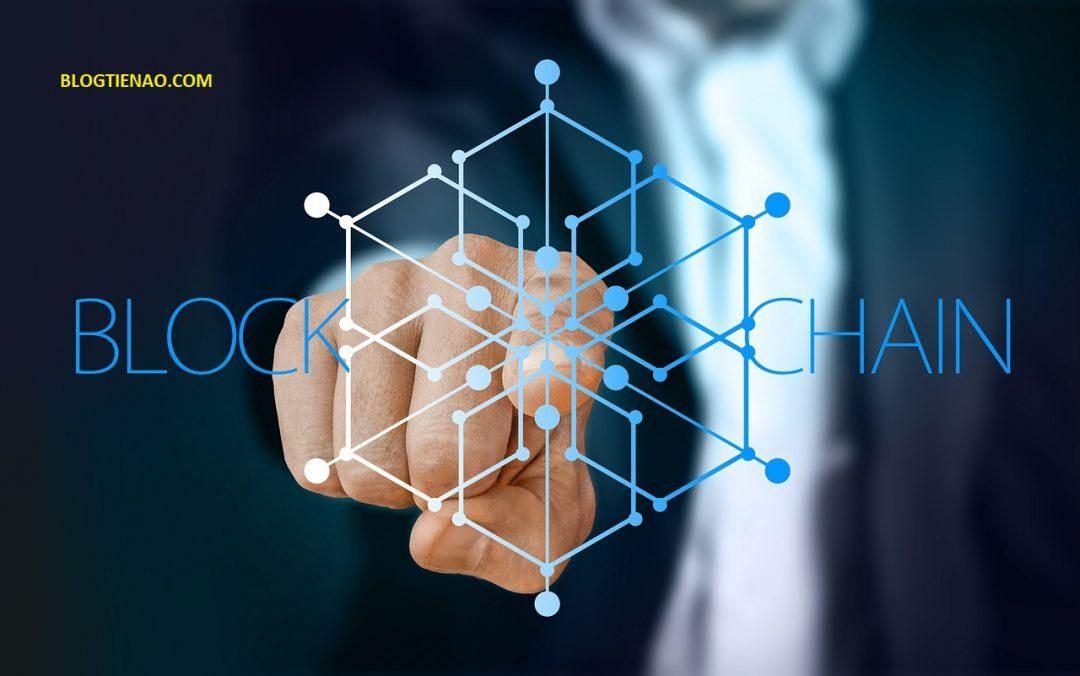 Before going into the tutorial, I will repeat the salient features of Blockchain Wallet to help you know whether or not you should decide to use it! As well as analyzing the security capabilities and bugs that can lead to hacking of users.
Advantages
Simple interface, easy to use, color easy to see, cool eyes.
Safe and secure, Easy backup and restore.
The credibility is not debatable, so be assured to use it.
Defect
Use on the Web, the download is a bit slow, for example when you log in it will be frozen for 2-3 seconds before showing it fully
Support is quite few coins, but I think it will slowly add more later.
Is Blockchain Wallet Safe?
Currently, in my opinion, it is very safe, but nothing is absolutely secure, this is a hot wallet, the wallet runs on the web and also has a mobile version, so dangers are still unavoidable. If you get hacked email, or don't activate 2FA, it may be hacked, or if your computer is infected with a virus or keylog, maybe money will not fly. So it is safe or not, but if you want to be safer, you should use it ledger nano s wallet. So to make sure:
Activate 2FA for Email registration of the wallet
Activate 2FA for the wallet login account
Make sure your computer or phone is free from viruses, trojans
Avoid unsafe websites.
Is a Bitcoin wallet a Blockchain wallet?
Initially, the blockchain wallet was created with the sole purpose of storing bitcoin, so it could be called blockchain wallet.
Later, for the sake of development, they decided to add other types such as Ethereum, Bitcoin Cash, Stellar ... And I believe it will expand even more.
Instructions to Create Blockchain Wallet
Registration
1 Step: Enter https://login.blockchain.com/#/signup here to register for an account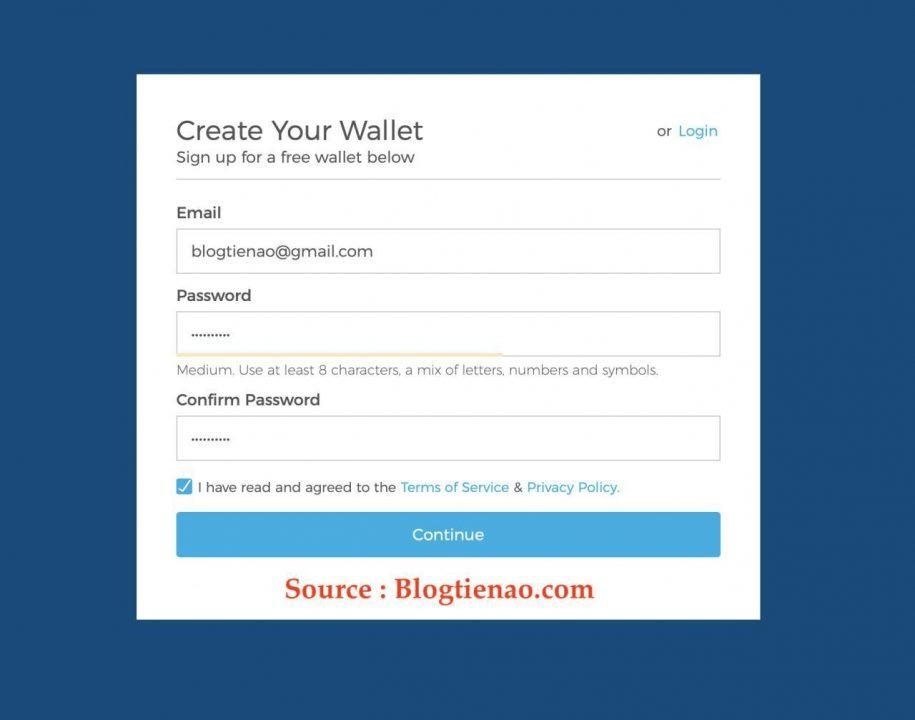 You enter the email, password, and select the Continue icon, to continue, it will display the internal interface of Blockchain Wallet always, but before exploring, you should go to the email to check the confirmation email. registration.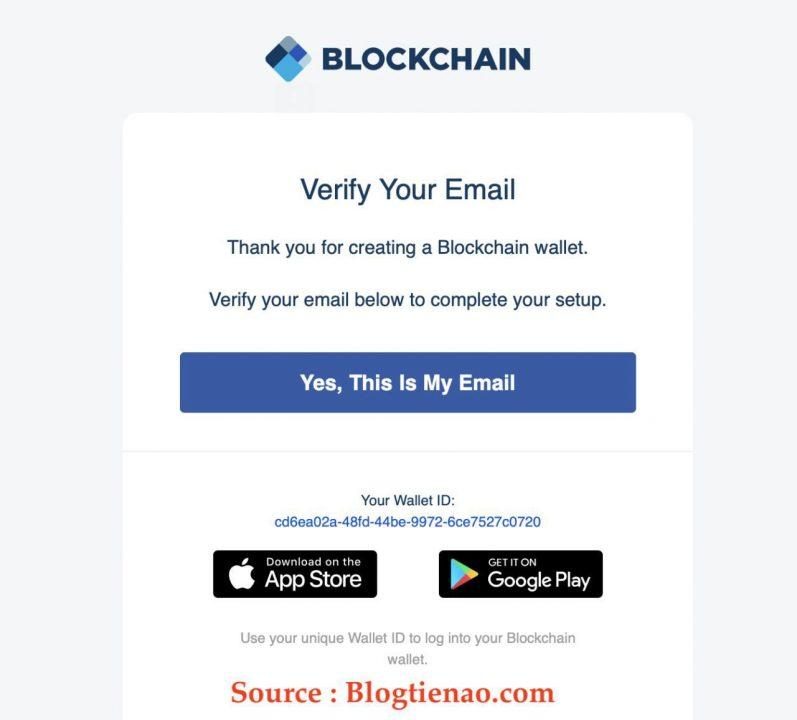 Click "Yes, This is My Email" to confirm it is your email. Did you see the line "Your Wallet ID: xxx"? That is the line for you to login to your web wallet, instead of entering your email to login, you enter that line, enter the password to login.
Introduction to Blockchain Wallet Overview
The picture above is the basic interface of Blockchain walletAt a glance, it is easy to understand in general, but I will introduce the basic functions:
Control panel: Click it, it will display again as the picture above
Buy & Sell: this is where you can buy and sell, however Vietnam is not supported, so you don't need to notice it.
Swap: is a function that helps you change from one currency to another with cheap cost.
Transactions: Where to view and execute transactions, as you can see, the wallet supports 4 coins: Bitcoin, Ethereum, Bitcoin Cash, Stellar. Press each coin and it will display its trading function. Note the newly added Stellar, Blockchain is promotions if you Up Photo Seo Phi ID card successful, you will receive $ 25 Stellar there.
Storage: this is a link to a cold wallet for extra security.
Security Center: Set security for your account
Settings: Where to display the ID of the wallet, Code Connect with the phone when you use it on the phone, ...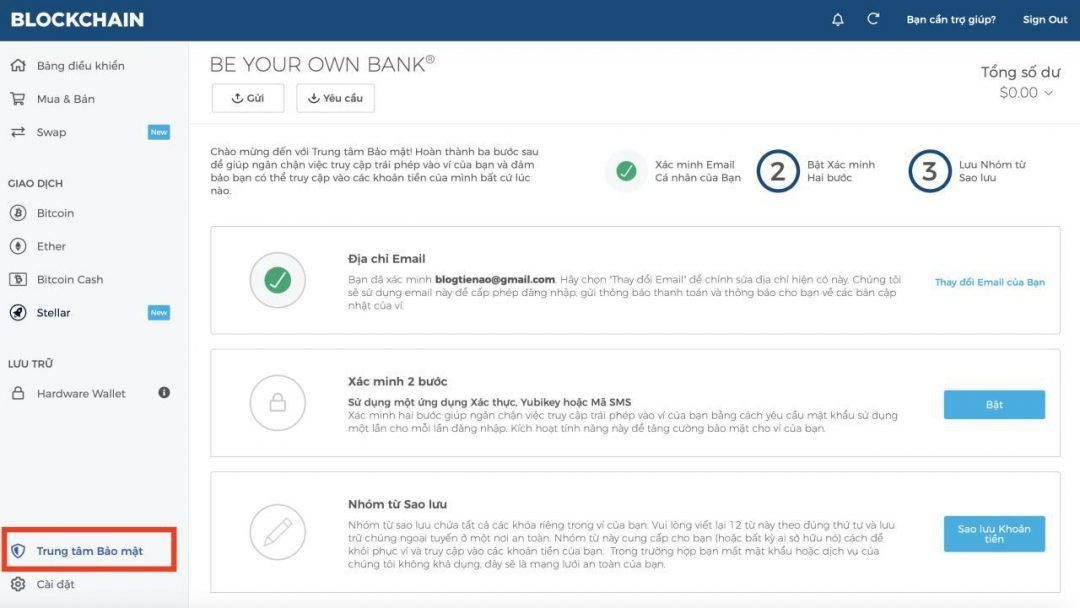 Account Security
The first thing is that I always expect you to glide through the area Security Center, to set up email security, 2-step verification, and backup word groups. In the picture, there is a specific explanation of each important function of each one, please skim and remember Turn on Security functions up, follow the steps it recommends to complete the security function.
2-Step Verification: Should use Google Authenticator (2FA), and the SMS is because it is unstable, sometimes receives SMS, sometimes should not choose the SMS.
Group of Backup Words: this is very important when you recover your account, I assume one bad day, your account is lost (email lost, phone lost)? As long as you have Group From Backup, you can restore your account easily. This Word Group has 12 different random words arranged in order from 1-12, please note clearly. Recovery steps I will introduce later.
So when it is secure, how to receive and send money, you look at the picture and notice where "Send require " Please
Send And Receive Bitcoin
Request : is where you get Address BTC, ETH, BCH, XLM your. When you want to receive money, you copy the address and send it to your sender.
Gui : when you had virtual currencies BTC, ETH, BCH, XLM then you can send it to others by clicking on the Send item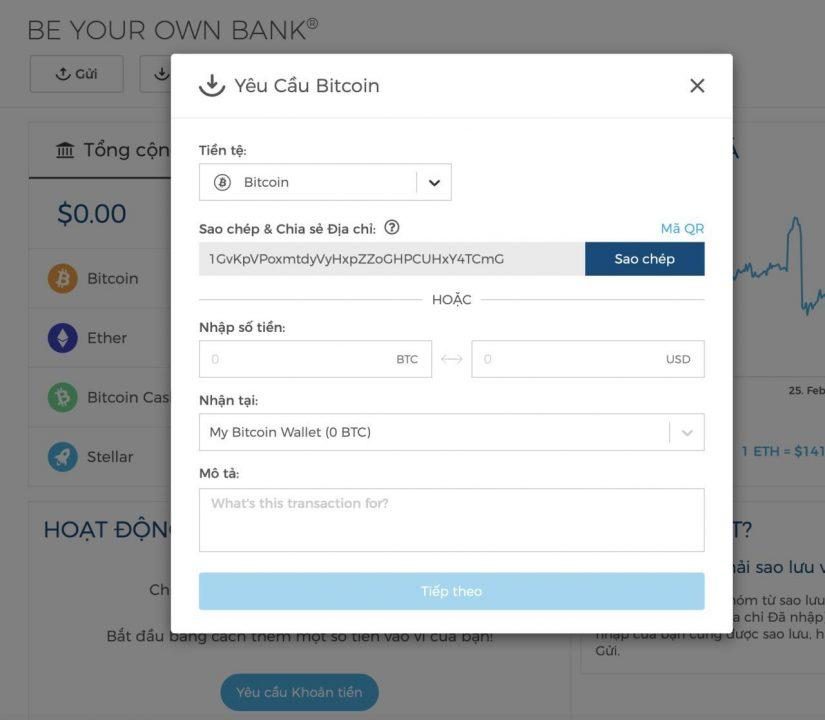 As shown above, I click on "Request" it will show up Bitcoin address You can Copy, or view it as a QR Code, and use it to send Bitcoin "Sender" to you. Region: Currency: Bitcoin, you can choose Bitcoin Cash, Ethereum, Stellar let's see Bitcoin Cash, Ethereum, Stellar addresses yours too.
The area "OR" is the place where payment is requested, my example in the picture below, I want to request to receive 1 BTC, received at Bitcoin wallet, Description, whatever you write, suitable for you and who will send you money, then click Next.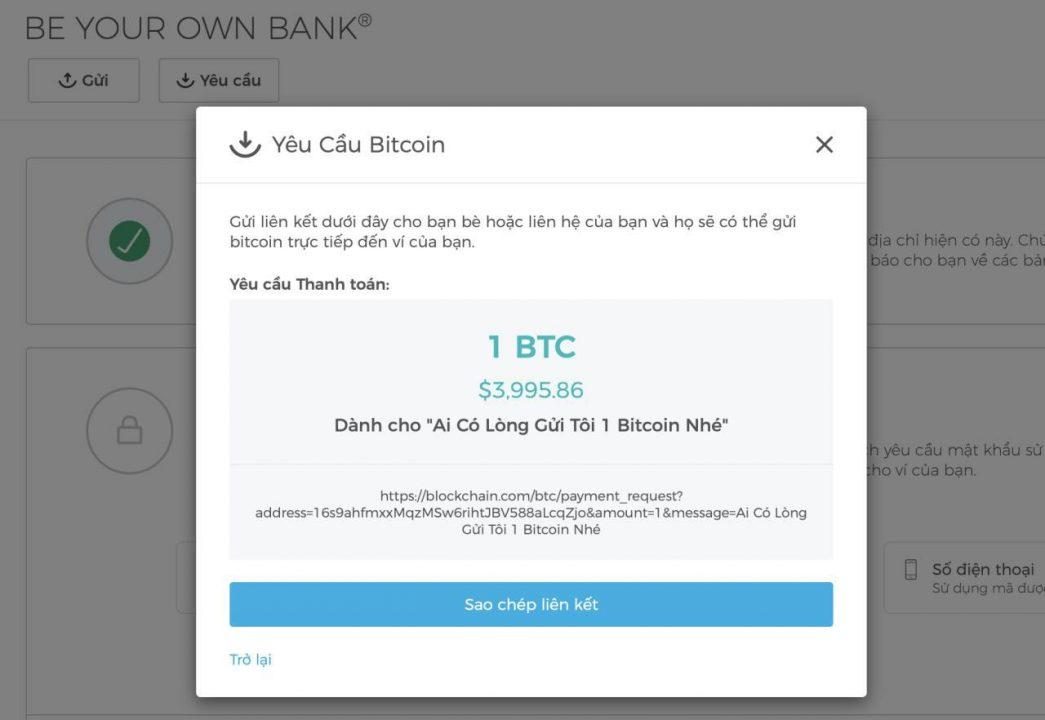 You just need to copy that link, send it to "Sender". Note that the sender is the one who must also use the wallet in Blockchain. You try to click on the link below it will display something offline.
"https://blockchain.com/btc/payment_request?address=16s9ahfmxxMqzMSw6rihtJBV588aLcqZjo&amount=1&message=Ai Có Lòng Gửi Tôi 1 Bitcoin Nhé"
Every time you do that, Bitcoin address will change, you notice in the 3 photos I posted above, the address has changed but it all belongs your account, and one address can receive money more than once, not only one address. So don't be alarmed if it changes its address.
After having bitcoin, if you want to send it to someone else, click the icon "Gui"
Enter the receiving address, Enter the amount, and Description. The Transaction Fee section is left blank, then press continue. As shown in the picture, I send a bit to that address, but because there is no money, I can not press continue, if your wallet has enough money it will allow you to go through the next step is confirmation before sending. So has completed how to send Bitcoin already.
Conclude
In the writing, Blogtienao Introduced basic features and an overview of how to use Blockchain wallet to help you understand better. This article has just been written so it is true to the fact that when you follow, in the article we introduce about bitcoin, send and receive bitcoin, you can do with bitcoin cash, ethereum, stellar exactly the same. I wish you successful investment. Particularly for the account recovery section, I will update it later.
If you have any questions, join the Group discussed below and post your question, the community will help you. To motivate our team, hopefully after reading, please rate 5 stars or share this article to those who really need to give us the motivation to write more knowledge articles. Thank you!
Like fanpage Facebook of Virtual Money Blog
Join the channel Telegram of Virtual Money Blog
Participation GROUP Discuss news of Virtual Money Blog
Related keywords to search on Google: Blockchain Wallet, Create Blockchain Wallet, How to Create Blockchain Wallet, Create Blockchain Wallet 2019, Bitcoin Blockchain Wallet
Article Source From Blogtienao.com