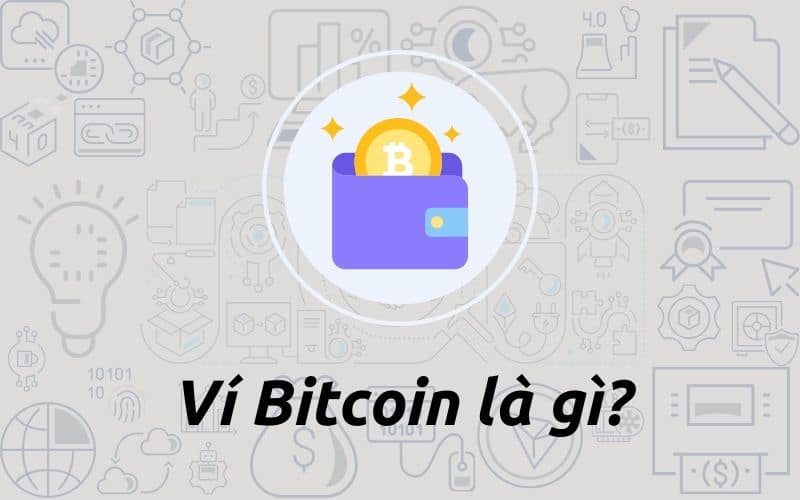 You do not know what a Bitcoin wallet is? What is Bitcoin Wallet? Choose a good wallet? Which wallet is reputable and safe? So this article is for you already!
Okayyy ... Now let's find out with Blogtienao!
What is a Bitcoin wallet?
Bitcoin wallet (English: Bitcoin Wallet) is where you can store, send and receive virtual currencies BTC.
Put simply, it is like a wallet that we often use. But instead of banknotes, coins or polymers, Bitcoin wallets contain private keys.
What is a private key?
The private key or the private key is a confidential data that you can access Electronic wallet. In the case of Bitcoin coins, you can access Bitcoin Wallet.
If you say Bitcoin wallet is a safe, the private key is the safe code that helps you open it. Therefore, you must keep your private key carefully and not disclose it to anyone else.
If someone else knows your private key, you could lose your BTC.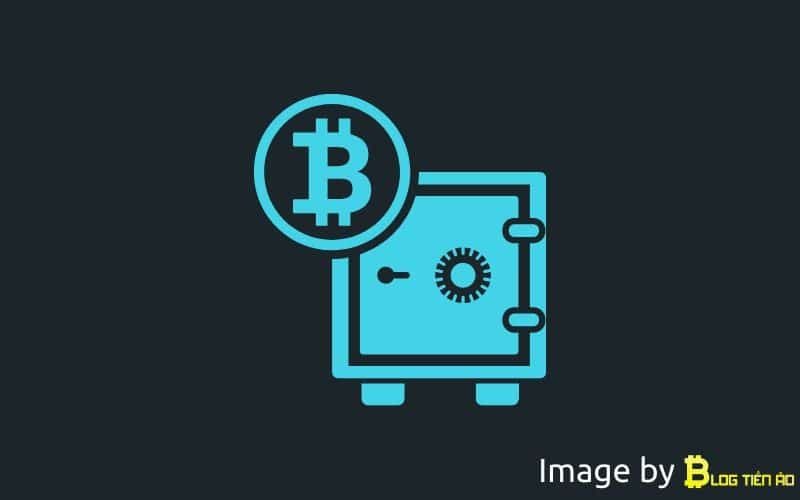 Why do you need a Bitcoin wallet?
A good saying is mentioned by the community "Not your keys, not your Bitcoin"I mean, when you don't keep the private key, that means that Bitcoin doesn't belong to you."
So when you store bitcoins on exchanges, that number of BTC is not yours. You will lose everything if the floor stops working.
In the past there have been many incidents Bitcoin floor Bitcoin wallet usage is essential.
Ad Where to store Bitcoin?
The safest thing is that you store it on your own wallet from reputable international 3rd parties. There are many types that BTA will probably introduce below, you can slowly read.
Private ad, if stored long-term cold wallet, it is a bit complicated for newbies but it's safe. At least Ad personally stored for 1-3 years, it feels safe.
However, there are many other options below (updated 2020-2021)
List of Top 9 Best Bitcoin Wallets 2020-2021
Trust Wallet - Emerging wallet
Trust Wallet only appeared in late 2019, but won the hearts of many Vietnamese people because it is owned by Binance.
Do not confuse this Trustwallet wallet with trust floor (trust floor is a scam floor, also has a wallet called trust wallet).
If you want to be sure, read the editorial review from Blogtienao to make sure you're using the right product.
Card-looking: What is Trust Wallet?
This trust wallet is free to use, friendly as well as cheap to send.
Atoken Wallet - Multi-function Wallet
BTA has just had a review video for this atoken wallet. Although they have just been born, they aim to be handy and integrate a lot of interesting features.
Not only in addition to storage, you can Staking on a wallet as well as SWAP for very cheap cost. There are many airdrops taking place and you can log in to your wallet every day to participate.
See details here: What is AToken Wallet? Instructions to use AToken wallets from AZ
Coinbase: The Best Overall Wallet
Coinbase is one of the easiest places to buy, sell and hold cryptocurrencies if you live in the US or Europe.
In Vietnam, recently they have appeared or block Vietnamese accounts. so I am also afraid of this and you guys considered it.
They may block because of their law policy, not because they are weak. Coinbase is an American company, so it is much safer than many other wallets. But since it doesn't support Vietnamese people, I should limit it.
With Coinbase, you can connect to a US bank account and easily deposit USD to buy Bitcoin or withdraw USD from bank accounts (note only US bank only).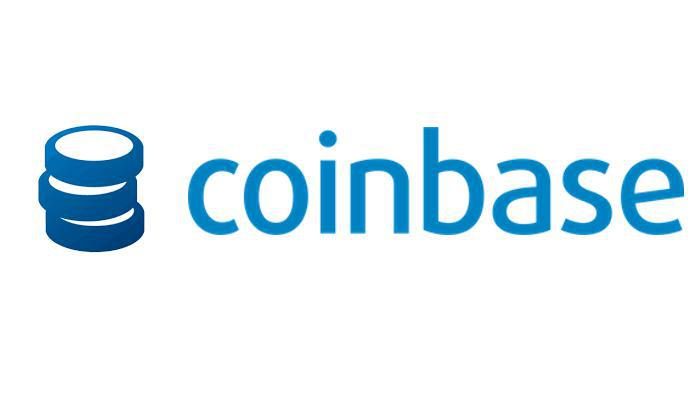 While the great advantage of Coinbase is that it is easy to see and use, and extremely secure, it will help you to be more secure when storing bitcoin here.
If you want to use Coinbase wallet, you can read detailed instructions in this article
Ledger Nano S: The best Bitcoin cold wallet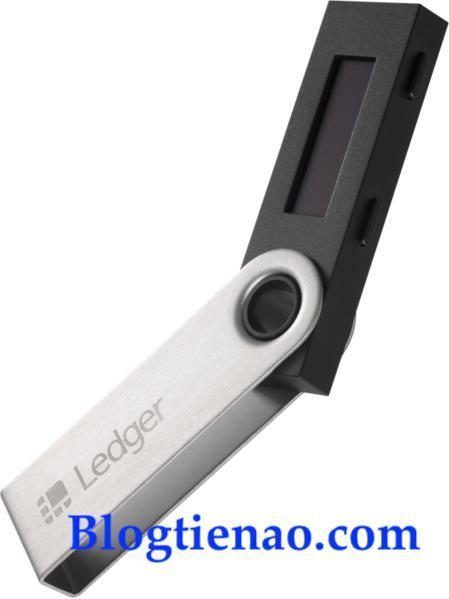 Ledger Nano S is a USB sized cold wallet (as shown above), with a metal case for durability. The design is simple and compact, and it has a very easy to use interface.
The device works through Ledger Live, a desktop application that allows interaction with the device. Blogtienao has specific article on this cold wallet
According to the latest update, Ledger Nano S supports over 1.100 different coins and tokens including Bitcoin, Ethereum, Ethereum Classic, Litecoin, Ripple, Dogecoin, Zcash, Dash, as well as many tokens ERC-20.
Nano S can interact with online wallets like MyEtherWallet, Mycelium and Electrum.
In the tutorial about Ledger Nano S, Blogtienao has mentioned safety details, but always the Blog will repeat.
? The special feature of Ledger Nano S is that it is the cheapest among hardware wallet devices, supports many coins and is very safe against hackers.
Because the physical nodes must be used for any transaction to be done and it has anti-tampering feature that checks the integrity of the hardware wallet every time it is turned on.
Every 1 transaction will be confirmed via the push of a button on the USB, very safe. And if you need to buy a cold wallet, please buy here (original price)
Trezor: Good Secure Bitcoin Wallet
Trezor is not a full buy and sell platform like Coinbase. Instead, it is simply a place to store your Bitcoin.
Trezor is a physical device that plugs into your computer, tablet or phone to access your money.
The Trezor wallet works with multiple currencies and acts as a password manager, two-factor authentication device and other useful features.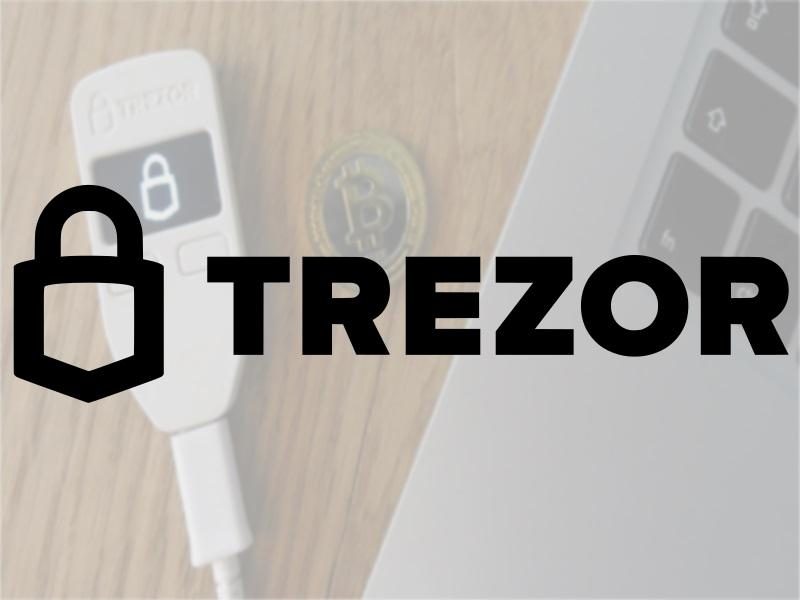 This wallet provides some protection against lost passwords and lost devices, but you should learn from the sad lessons of others and make sure that never, ever happens.
The special feature of this digital Bitcoin wallet is to keep others from being able to steal your Bitcoin.
So this is a best option for security if you intend to store btc permanently (buried for descendants haha)
Electrum: Standard Bitcoin Wallet for Desktop
Electrum is a software wallet, which means that your Bitcoin is stored in a collection of files on your laptop or desktop.
It is currently available for Windows, Mac OS X, Linux and Android. Electrum can work with some physical wallets and has some flexibility compared to just using a hardware wallet like Trezor.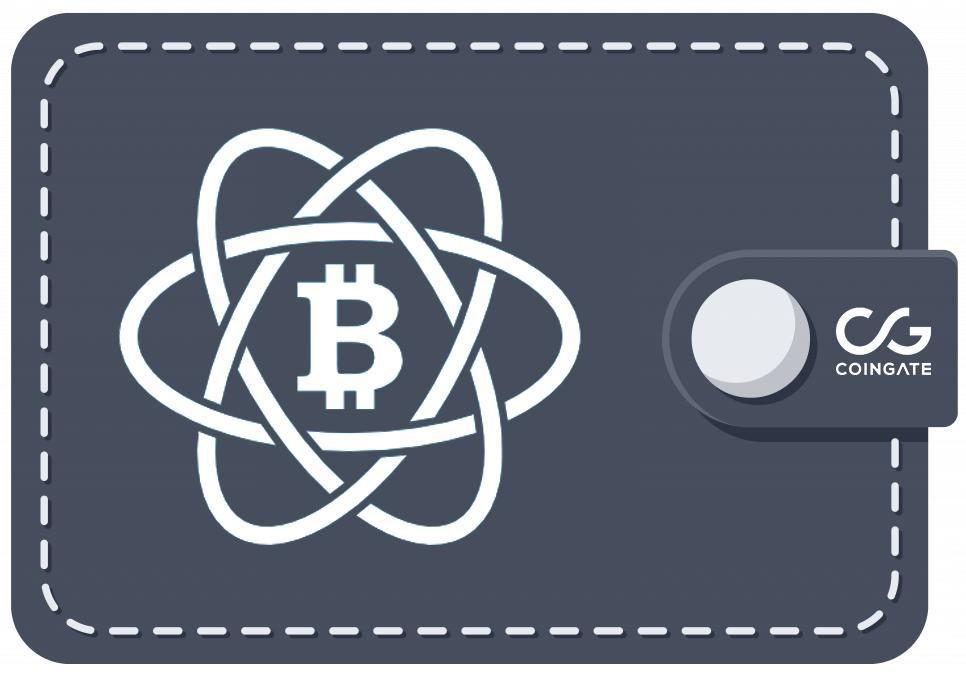 The big benefit is that you can quickly start and run and store your Bitcoin on your own computer.
But if the computer crashes, is lost in a home fire, or ends up being hacked or broken, you could lose your money if you haven't backed up yet.
This application supports the recovery process and allows you to physically create "cold storage" using a printed or handwritten key set.
Blockchain.Com: The Best Bitcoin Online Wallet
Blockchain is the technology that allows Bitcoin and other digital currencies to exist. Expect to hear more about Blockchain far beyond the digital currency world.
Blockchain.com is an online wallet, but you cannot buy or sell directly through Blockchain, which means your Bitcoin storage is separate from your Bitcoin market.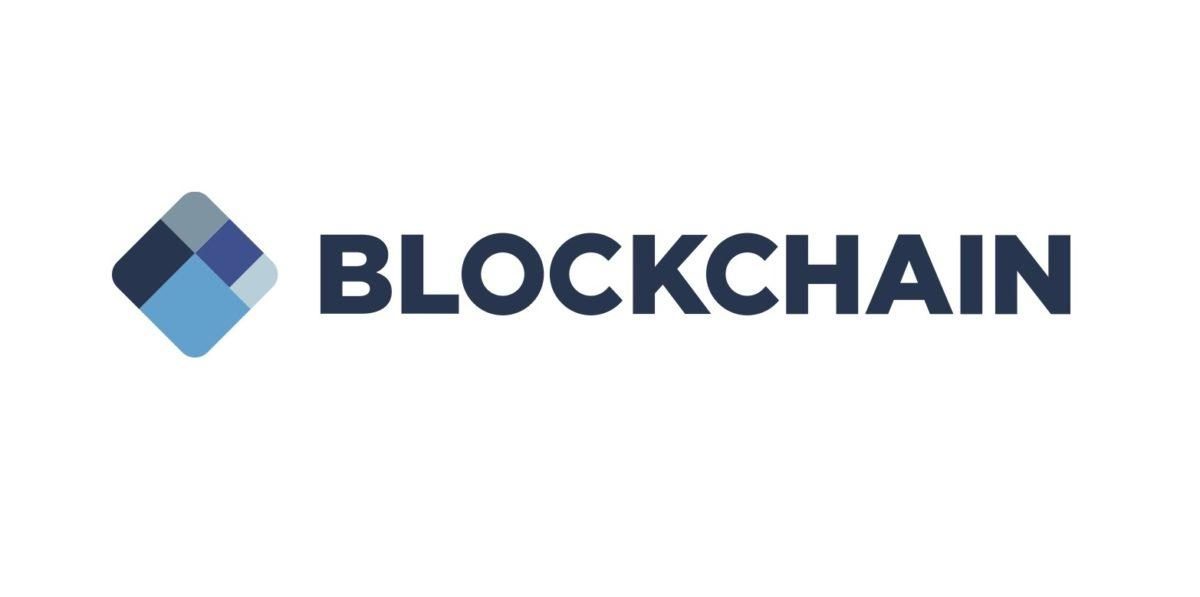 Because it is not a platform like an exchange, it is considered safer than Coinbase, where you can bet that bad guys are constantly trying to hack.
If you are not a "computer person," it will be much easier to use an exchange like Coinbase.
Therefore, this separation helps the blockchain add a level of security, but also the level of complexity in your use of Bitcoin. But Safety is still the best!
Exodus: Best if used for Desktop
Exodus is a software wallet like Electrum, but more beautiful and more intuitive to use. It provides similar benefits for security but looks very different.
Desktop wallets only turn your digital currencies, Bitcoin and more, into a portfolio with charts and charts.
You can exchange coins through the app with ShapeShift exchange integration in addition to storage
(meaning you can exchange from bitcoin to other cryptocurrencies through ShapeShift built into Exodus wallets)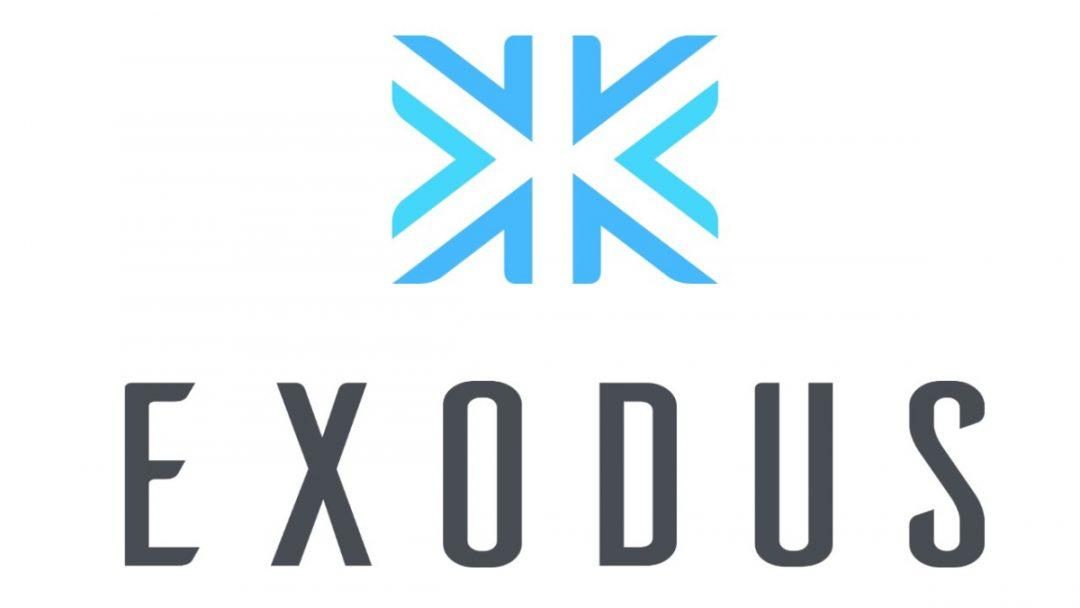 There is no account setup, so your money and wallet are just for you. Be careful with that computer and do not let your computer be infected with viruses.
Exodus includes private key encryption and other useful security tools that will also help you secure your account.
Thanks to its portfolio and graphic view, it's great for any wishing to store it on a computer.
Mycelium: Best for Mobile
Mycelium is a Bitcoin wallet for mobile devices only, with Android and iPhone versions.
Mycelium wallet is a bit more complicated to use than some other Bitcoin wallets. But users should also learn to add experience and knowledge.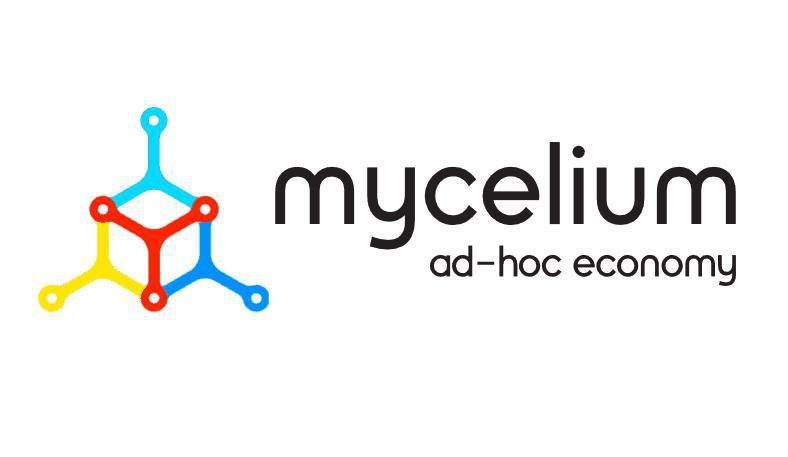 There is no Web or desktop interface, but many people today use their phones as their main computers.
That might not be the reason you're scared to try it out. It is very secure, allows anonymity and keeps your Bitcoin in your pocket or pocket pretty much everywhere you go.
Those are the features of Mycelium wallets.
Conclude
Perhaps through this article you also know this you also understand what a Bitcoin wallet is and which wallet to choose, right?
There are many companies that launch cryptocurrency storage applications and services in general and bitcoin storage in particular. So you will inevitably have too many options.
This article will help you choose which wallet you should use.
In my experience, if you trade, you can put bitcoin on the floor, if you use a wallet on a computer, you should use Exodus wallet.
If you use an online wallet, you should use Blockchain Wallet or Coinbase Wallet. Or you intend to store long-term can use Ledger Nano S cold wallet.
Good luck!
Like fanpage Facebook of Virtual Money Blog
Join the channel Telegram of Virtual Money Blog
Participation GROUP Discussion of Virtual Money Blog