To bring convenience as well as to serve customers anywhere and anytime, banks have now implemented the service. Internet Banking own, and every different bank will have its own name for that service, but not everyone knows Internet Banking what? Why is it an important service for every bank? Let's go to the virtual money blog to find out in the article below!
What is Internet Banking?
Internet Banking (also known as Online Banking) is an online banking service of banks that allows its customers to manage their accounts, and perform transactions such as transferring money, depositing savings, payment of bills, financial services, top-up, tax payment ... no need to go to a bank's transaction counter or a card to operate at TMJ You only need to have an Internet-connected device, such as a computer or phone, with an account provided by the bank when registering.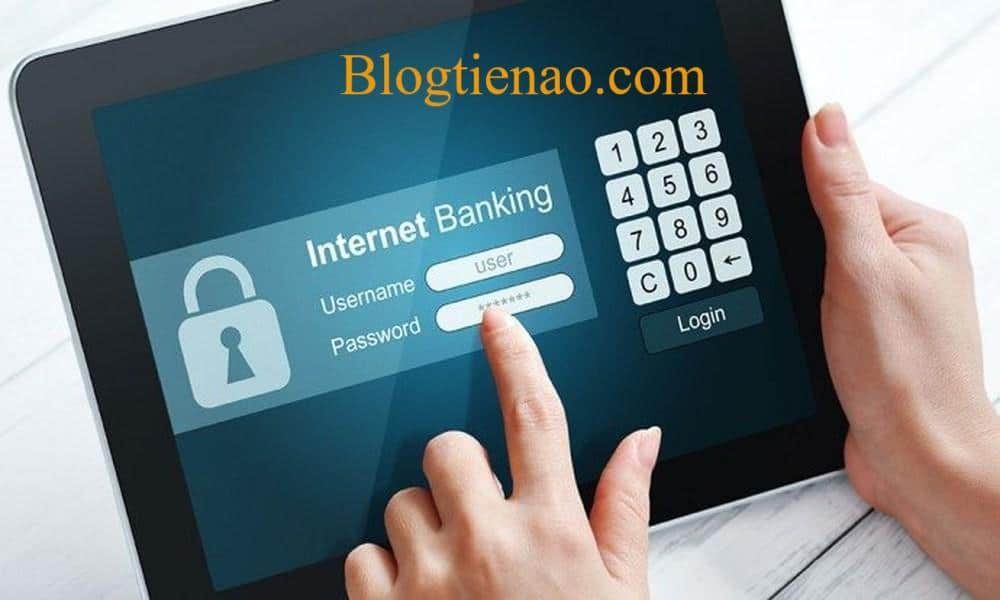 To use Internet banking, customers must register at the branch / transaction office of that bank and maintain the service monthly with a fee of around VND 10 depending on the bank and you will find it convenient. Extremely beneficial as:
Transactions anytime, anywhere, only need to have Internet without banks or ATMs
Secure security with two-factor authentication system
- A lot of features are integrated to transfer money with the bank - different from online banking, convenient payment, save time online and increase the efficiency of personal account management.
See more: What is a Visa card?
Features of Internet banking
When registering for Internet Banking service, you can perform the following tasks with only one account:
- Money transfer includes money transfer within the same banking system, domestic money transfer, interbank money transfer or possibly placing money order in the future. In particular, you can transfer money from a card to a card or transfer to a card account.
- Query account balances, savings deposit balances, statement of transactions that have occurred in a certain period of time.
- Online bill payment: Electricity and water payment, telephone bill, telecommunications fee, tax payment, tuition payment, e-wallet recharge ...
- Payment for financial services such as loan interests, insurance fees, securities investments ...
- Tax payment: taxes, fees, charges and State budget revenues ...
- Deposit online savings and withdraw them anytime, anywhere without any procedure. Furthermore, some banks support online savings with higher interest rates at the counter about 0,1% - 0,3% / month.
And many other features such as querying bank information about fees, exchange rates, interest rates ...
See more: What is VietinBank iPay?
Which bank's Internet Banking service fee is the cheapest?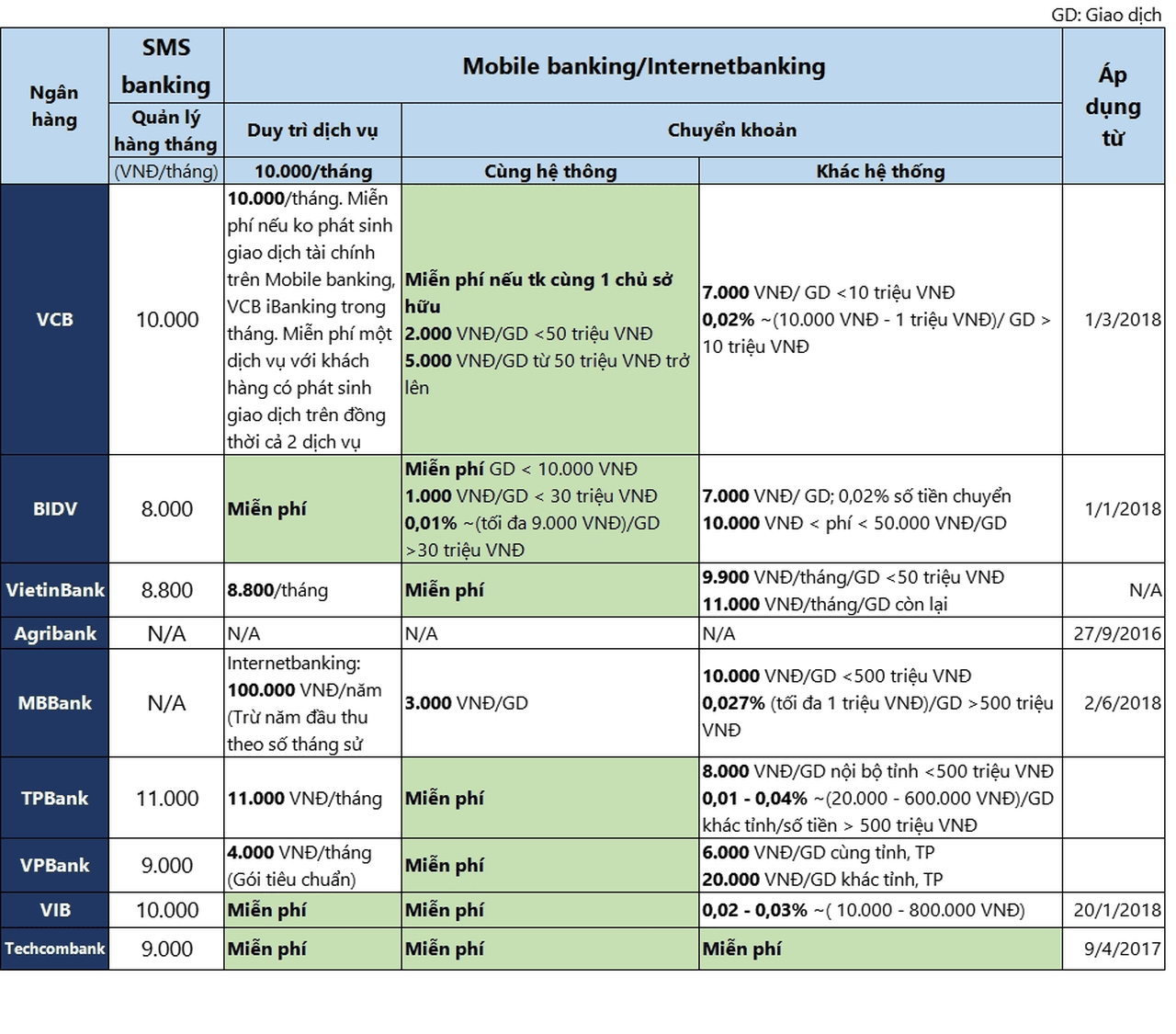 Which bank should use Internet Banking
Basically, the safety and convenience of Internet Banking services of banks are similar, so the cost to use Internet Banking will be the criteria for many customers to choose the bank's Internet Banking service. there.
And from the above service fee table can see
For account maintenance fee: There are three free banks to maintain accounts for customers: VietinBank, VIB, Techcombank.
For electronic banking services, according to the survey, Techcombank is the bank with the best incentives, while it is still free of all types of service fees for electronic banking. Techcombank stated that there is no deadline to end this promotion program. In addition, banks like TPBank and VIB also offer fees for online money transfers quite cheaply compared to other banks.
It can be seen that, with the retail customer segment as a goal, banks like Techcombank, TPBank or VPBank are doing their job well, satisfying "individual customers" with services as well as the preferential rates they offer.
Conclusion
Above is the article "What is Internet Banking? Which bank should use Internet Banking? " of the Virtual Money Blog, hopefully through the article you can better understand the service Internet Banking are very hot today as well as know which to use Internet Banking of any bank.
If you have difficulties during use Internet Banking then leave a comment below Virtual money blog Okay, we will answer you as soon as possible. And do not forget to give yourself a Like, Share and rate 5 stars below. Good luck.
According to Blogtienao.com summarized