Internet Banking MBBank what? What service packs does it have? How to sign up for this service? Along track the article of Virtual money blog to know!
What is MBBank Internet Banking?
Internet Banking MBBank is the electronic banking service of MBBank also known as Vietnam Military Commercial Joint Stock Bank. MB Internet Banking (eMB) is a banking application with security features, allowing customers to access their accounts opened at MB Bank to perform banking and financial transactions (payment, money transfer) , query transaction history ..) quickly and conveniently, via an internet connection. Although not a big bank but the service Internet Banking MBBank There are still full services and utilities for users.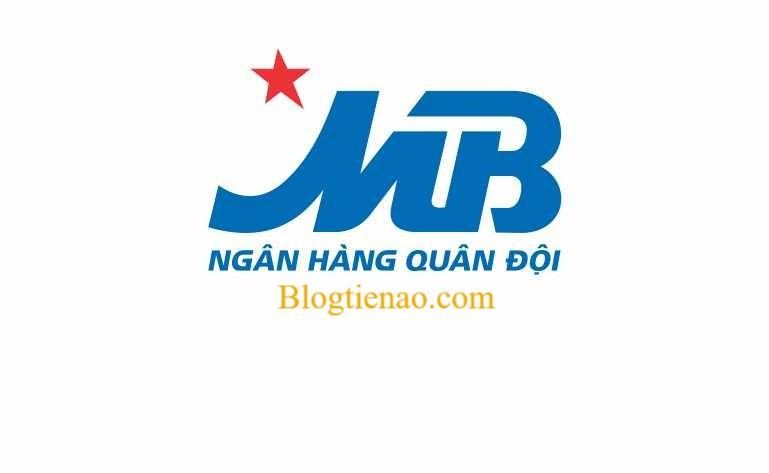 Signing up for MBBank Internet Banking will help users to be able to use many services at the same time, such as checking MBBank balance, before they were busy trying to check MBBank balance through another service. like SMS with a long wait time. Therefore, the benefit of signing up for MBBank Internet Banking is low cost, you should not miss this service.
See also: Instructions for registration and use VIB Internet banking the most detailed
Internet Banking MBBank has various service packages
There are currently 03 packages Internet Banking MBBank For customers to choose including:
(1) Basic eMB package: Allow customers to perform non-financial features such as: General information management (Query access log; change password; change personal information ..); Account activity (Querying account balance information; Querying the transactions of the day; searching for transactions; managing accounts ..)
(2) eMB Advance package: Allow customers to perform both financial and non-financial services, including:
- The features of the Basic package;
- Send savings online;
- Transfers:
- Transfer money between the Client's accounts
+ Interbank money transfer
+ Internal money transfer
+ Internal transfer in batches
+ Interbank money transfer in lots
+ Card transfer
+ Transfer via MBS;
- Pay the bill
Card utilities: Create beneficiary card, Card list of customers, Search for card transactions, Activate card / temporarily lock / unlock card;
- International money transfer / receipt;
(3) Advance + Package: Applies to corporate customers. Allows customers to carry out all the features of the advance package, adding the following features:
Supply chain financing
- International money transfer online
- Loan online
- Account management
See more: What is Agribank Internet Banking? The latest way to register and use
Instruction on registering MBBank Internet Banking
Currently to register Internet Banking MBBank There are 2 ways to register online at the website https://online.mbbank.com.vn. In order to register for MB Bank Online Internet Banking, you need to provide personal information and receive your username and password to operate your account.
If you register directly, please come to MBBank's counters and complete procedures. MBBank works during office hours so you should pay attention to those hours. If you have opened an account at MBBank before, just bring your ID card to register for MBBank Internet Banking, the time for implementation is extremely fast.
If you do not have an account at MB Bank, then when registering you need to bring your identity card / citizen identity card for the teller to open your account. You will then receive a notification of your username and password to log into your MBBank Internet Banking account.
On the first login to MBBank Internet Banking, you will be asked to change your password immediately, after changing to your password, you can make transactions immediately. Waiting time for procedure is quite fast, about 30 minutes is finished, so be patient!
See more: Vietcombank Internet Banking what? The latest way to register and use
Instruction for using MBBank Internet Banking
To transfer MBBank Internet Banking, you can follow these instructions:
- Step 1: Login information of MB's Internet Banking account
- Step 2: Select the transfer in the Main Menu
- Step 3: Fill in the recipient's information, amount, remittance content, ...
- Step 4: Enter the order password on your application
- Step 5: Confirm and enter the OTP code sent to the customer's phone number
- Step 6: Complete the transaction
Notes for safe transactions at Internet Banking MBBank
Note on login
- You only access MB e-Banking service for individual customers via the link: https://online.mbbank.com.vn
- You should type this address directly in the address bar of your browser, not access it from links attached to emails that are not sent from MBBank.
- Do not visit unknown links, use untrusted connections.
- Do not declare personal information, password and username on websites other than MB.
Only log in via trusted devices, don't log in via public / shared devices. Also remember the devices used to log in, and restrict the login across multiple devices.
- Log out right after the session ends; should not exit the browser without using the logout button to avoid unnecessary errors; do not leave the device while in the middle of a transaction or while the login session is active.
See more: What is Isacombank? How to register and use Sacombank Internet Banking
Note when setting and using the password
- Use a reliable password that is a long enough password (from over 7 characters), with a combination of uppercase and lowercase letters, numbers, and special characters (@, #, &,%, …).
- Periodically change password to ensure safety; Immediately change your password if you suspect it is leaked.
- Contact MB247 customer service center for support (service lock ...) when detecting abnormal signs (account is deducted for unknown reason ...).
- Do not disclose password / username information, provide security equipment to others in any form.
- Do not save default passwords on websites, software ...
- Do not provide / enter password at any website other than MBBank and MB e-Banking website
Note about OTP code and use OTP
OTP is a security code randomly generated from the system and automatically expires after a certain period of time, used to confirm the performance of a certain transaction, and is a security measure. OTP will be provided via the phone number you register with MBBank.
Please note when using OTP as follows:
- When receiving OTP message, it is necessary to carefully check the content related to the transaction including the amount, beneficiary account number ... In case of incorrect case, you absolutely do not enter OTP and please notify the medium. customer service center MB247.
- In case you do not receive OTP, please check your phone network connection and try again.
- Do not disclose information provided with security equipment, OTP information to others in any form.
Other notes about account security and virus prevention
- You should upgrade to the latest version of the browsers you are using to ensure information safety.
- Regularly scan for Viruses, use anti-malware software in the device to log in eMB.
- Update correct email address at eMB (to receive account transaction information) by following the link: Log in eMB → Select Favorites → Options → Email: Update corresponding email address.
Fee for using MBBank Internet Banking service
STT
ITEMS
2.4 ELECTRONIC BANKING SERVICES
Minimum fee
Minimum fee
Maximum fee
1
Service fee
1,1
EMB package
Free
1,2
EMB Plus package
a
Registration fees
Free
b
Authentication service fee (choose one of the two following methods)
-
Hard Token Fees
VND 300.000 / Equipment
-
Fee for using security code generation software on mobile phone for individual customers (soft Token)
VND 50.000 / Software
c
Annual fees
VND 100.000 / year
(Except for the first year of collection according to the actual number of months of use of VND 10.000 / month)
VND 100.000 / year
d
Information changing service fee at the counter
Free
2
Transfer fee
2,1
Fee for transferring money in the system
VND 3000 / transaction
2,2
Interbank transfer fee
-
Transactions valued at less than VND 500 million
VND 10.000 / transaction
-
Transactions valued at VND 500 million or more
0.045% / ST transaction
VND 800.000 / time
Conclusion
Above is the article "Instruction to register and use MBBank Internet Banking is the most detailed"Of Virtual Money Blog, hope through the article you can easier to register and use the service of Internet Banking MBBank.
If you have difficulty registering, use the service Internet Banking MBBank then leave a comment below Virtual money blog Okay, we will answer you as soon as possible. And do not forget to give yourself a Like, Share and rate 5 stars below. Good luck.
According to Blogtienao.com summarized