Instructions way Ethereum mining coin with simple Minergate from A - Z for beginners to join ETH mining. This tutorial will be very suitable for you newbies to learn about Ethereum virtual currency mining or any other virtual currency. Remember to watch each step carefully and follow.
What is Ethereum?
Ethereum (ETH) A virtual currency is like Bitcoin 2.0, developed on the basis of open block chain distributed computing platform, operating thanks to smart contracts, the currency of Ethereum is Ether. Created in late 2013 by a young Russian programmer specializing in virtual currency named Vitalik Buterin. The current, Ethereum coin Being a very potential virtual currency, some countries around the world have begun to consider allowing payment in Ethereum. To learn more about Ethereum you can read the article What is Ethereum coin, in this article I will guide you How to mine Ethereum with Minergate.
Instructions on how to mine Ethereum with Minergate
Currently, there are quite a few How to mine Ethereum but for newbies, there are some very complicated ways, this article I will show you two simple ways of digging Ethereum, which Newbie can do is ETH mining on the Web Minergate. Start…
Step 1: You access the website https://minergate.com/ to proceed with account registration.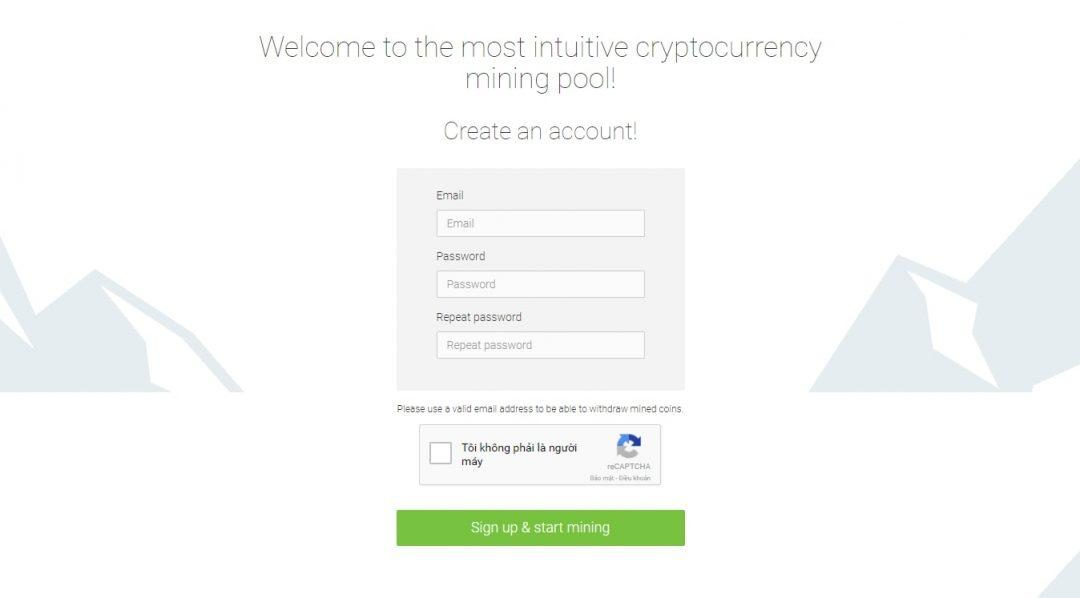 Enter your Email and password and click "Sign up & mining"To register, then Minergate's system will send you an email to activate your account. You go to Email and click on the link it sent is ok.
Step 2: Now you have to download the tool mine Ethereum coin According to the operating system you are using: Windows or Mac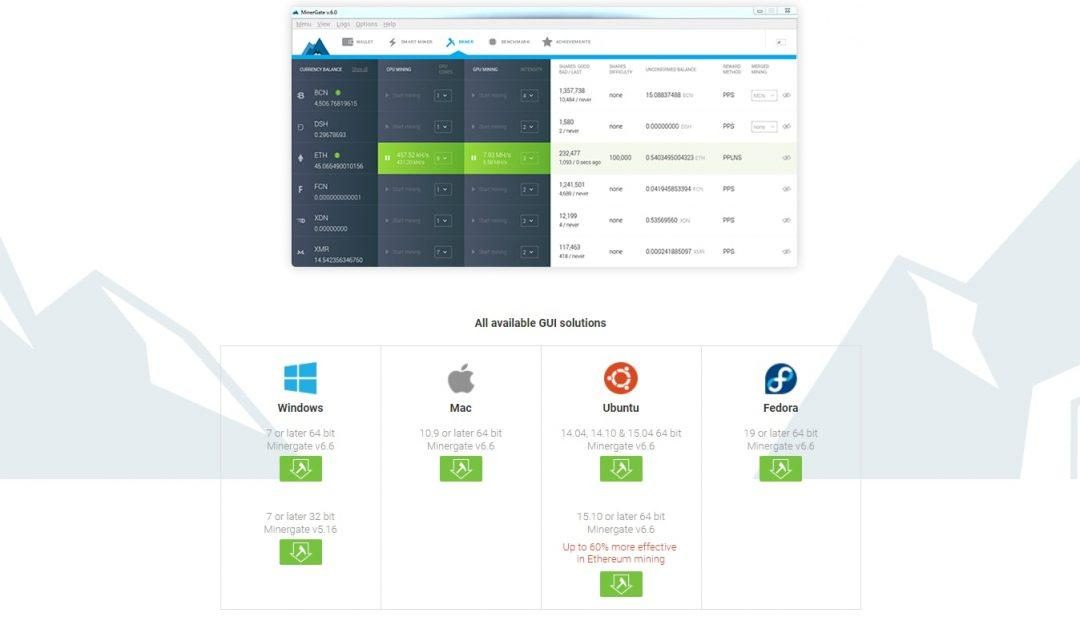 You click on the green box with the ax to download the tool to your computer, after downloading you proceed to install, the installation of the tool is quite simple like you install the normal software just Next ... Next is done.

After installation is complete, open the program and then log in to start Ethereum mining.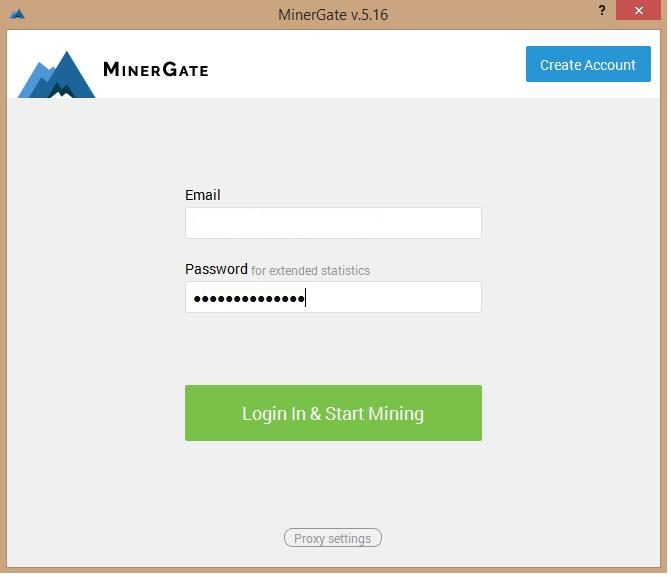 Steps to start mining Ethereum
Click on Tab Miner
- Choose Coin you want to mine: Here you are mining Ethereum, so choose Ethereum
- Select the multiplier you want to dig (in the picture is 6 times)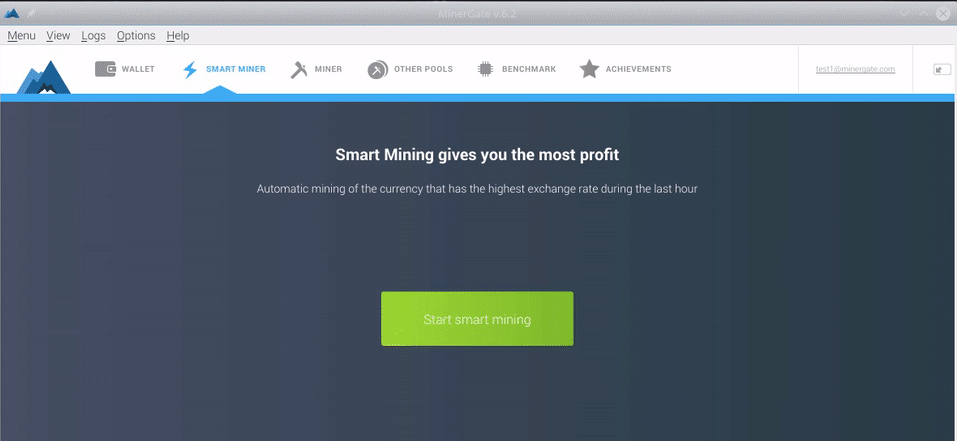 - Then click "Start CPU Mining"And GPU Mining
At this time the program will take about 2 - 5 minutes to launch

Refer to hardware configuration for mining Ethereum
- Main: You should choose the main with 5 PCI-E slots of all kinds such as: Biostar H81 Hifi, Asrock H81 Pro BTC motherboard, ..
- CPU: Need Celeron G 3250 or G1840 is to help you save costs
- RAM: 4GB DDR3 install Win 10 Untimate 64Bit to run the software smoothly
- Source: This one, you should choose the brand source, real capacity: HDD / SSD to install win is ok
- HDH: Should install Win 10 64Bit and turn off all Win effects, turn off updates, leave Clasic, turn off security, set Power Option to High performance.
- VGA: Currently, VGA lines are hardly profitable for mining unless the electricity price in that area is very low. Updated further is that electricity prices are about to increase by 8% in April - May 4.
After you've grasped all the power of your GPU is using how many Mh / s, then use this table to calculate how much ETH you spend in one day:
For example: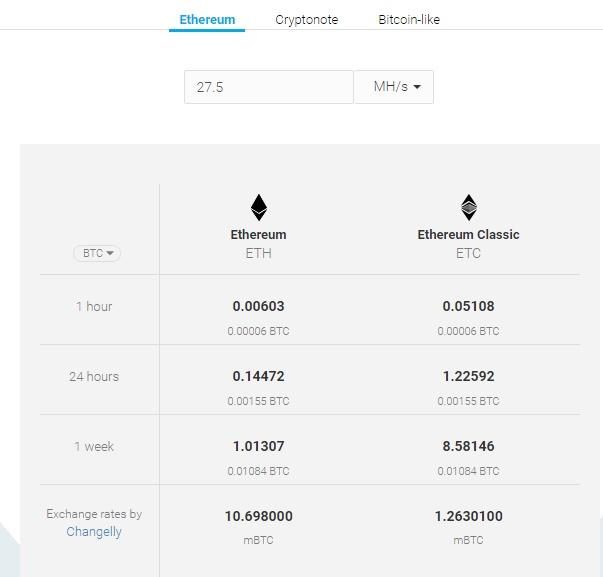 Ok, got it At this point, you probably know how to calculate and consider how to build yourself a possible computer configuration Ethereum mining profitable then.
After you have mined ETH and to withdraw money you need Create an Ethereum wallet for archiving and future transactions. To withdraw money to your wallet, you go to Tab Wallet, fill the wallet address and withdraw, on the web, go to the Dashboard menu to withdraw.
Conclusion
That is Virtual money blog guided you How to mine Ethereum quite simple with Minergate and that. I think of a way ETH mining This is the newcomer can do it, you just need to read hard this tutorial and follow each step can certainly mine Ethereum with Minergate. Good luck.
Refer: A close-up of the 2017 bitcoin mining machine configuration
Keyword search to article: Ethereum tutorials, ethereum mining, ethereum mining, what is ethereum mining, ethereum mining, ethereum mining, ethereum miner.
Ethereum It is currently a potential virtual currency on par with Bitcoin when its value has increased nearly 50 times since the beginning of 2017 and is expected to continue to increase in the coming years. If you want Invest in Ethereum can refer 6 reputable trading exchanges of ETH in Vietnam and the world hey.