Genesis Shards (GS) price, marketcap, chart, and fundamentals info
Genesis Shards is a decentralized ecosystem powered by Polkadot, aimed at creating liquidity for tokens in the pre-IDO phase.
Problems with Genesis Shards?
DeFi ecosystem has seen great growth over the past few years. With IDO quickly becoming the method of choice for token distribution and fundraising.
At the end of an IDO event, Genesis Shards saw an influx of liquidity into tokens. However, Pre-IDO still has some liquidity problems: On the one hand, there are very few paths to Pre-IDO trading community.
Most of the transactions Pre-IDO, they are currently done in the scattered OTC platform and difficult to find for the average investor. These transactions are usually performed by two parties in a risky environment. In short, there are hardly any trusted and permissionless platforms that allow fair and easy transactions for less liquid pre-IDO tokens.
How does Genesis Shards solve the problem?
Genesis Shards opens up a new paradigm where participants can access, effectively and securely trade Pre-IDO tokens.
The project aims to NFT-ying the OTC market: Turn NFT into a means of liquidity for Pre-IDO tokens. By wrapping the fungible tokens locked into the NFT.
Watch now: Nonfungble Token (NFT) price, marketcap, chart, and fundamentals info Why is the NFT so special
Genesis Shards is creating a new market for tokens that were previously illiquid. A universe with many possibilities:
Investors: They no longer have to worry about risky OTC transactions. They can just use the secure Pre-IDO liquidity provided by Genesis NFTs.
Defi projects: Take advantage of the initial liquidity of the tokens provided by the platform and build strong community support from the very beginning of the project's journey.
The Liquidity marketplace from Genesis Shards also essentially opens up a launchpad-like environment for their partner projects. Provide an environment for great projects to meet great partners.
Gives DeFi projects the best possible support from the outset through its widespread popularity, access, ecosystem and mentor network.
What is token GS?
GS is the native token of the ecosystem. As an ERC20 token issued on Ethereum, it also plays a key role in the governance of the Genesis network.
Basic information
| | |
| --- | --- |
| Ticker | GS |
| Blockchain | Ethereum |
| Token Standard | Governance, Unility |
| Token type | ERC-20 |
| Total Supply | Updating |
| Initial Circulating Supply | Updating |
Token allocation
Updating
Release schedule
Updating
GS Token Sale
Updating
What is GS copper used for?
Swap GS for access to different levels.
Reduced swap fees.
Participate in administrative matters.
What floor is GS copper traded in?
GS has not been traded on any exchanges as of the time of writing.
GS copper storage wallet
You can store GS coins in wallets such as: Trustwallet, Ledger Nano X, MyEtherWallet, Dappradar, Coin98 Wallet, ... Or you can store it directly on an exchange, where you bought that token. Remember to turn on full security.
Potential Assessment of Genesis Shards (GS)
Genesis shards Team
Garlam Won: As a former Harmony CMO, Garlam is also behind markeing some of the top projects in the Defi and NFT spaces.
Nilotpal Mukherjee: Nilotpal heads the Sales Department at Marlin Labs and is a personal contributor to the company's early growth. He started his career as an investment banker with Deutsche Bank where he worked on transaction structuring, pricing, and IPO processes.
Jae Chung: Sukkrstar blockchain engineer of GS. Known as the developer behind the launch of the EOS mainnet, ...
Investors
Genesis Shards raised $ 2,7 million from big companies such as: 3Commas, OKEx's Block Dream Fund, LD Capital, Spark Digital Capital, Momentum 6, Solidity Ventures, BlackEdge, Morningstar, BitBloc, Blocksync, Chain Capital, X21, Astronaut Capital, Moonrock Capital, Moonwhale Ventures ,,,,,,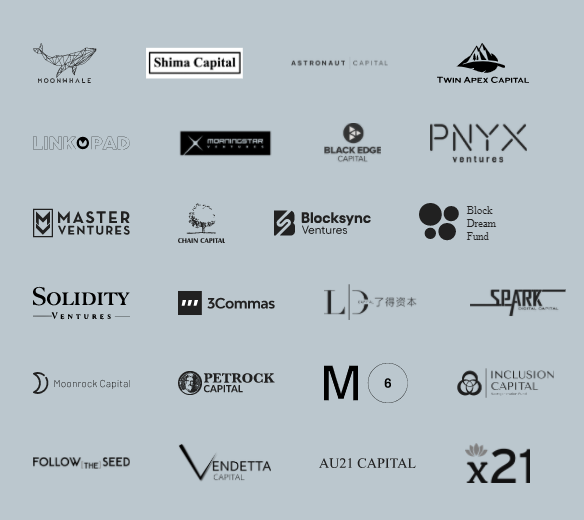 Partnerships
Polygon: Genesis Shards has partnered with Polygon (formerly Matic) to increase the scalability of Gen Tickets (NFT) on the Genesis platform through Polygon's L2 solution.
PolkaFoundry: Genesis Shards has partnered with PolkaFoundry to help bring many DeFi projects built on Polkadot, into the Genesis ecosystem, and provide them with Pre-IDO liquidity solutions.
Kylin: Genesis Shards has partnered with Kylin to access oracle services and integrate pricing feeds through Kylin's Oracle network
dART: Genesis Shards and dART will cooperate to allow premium access for Gen tickets NFT
Competitive competition
Genesis Shards can be viewed from all angles and see fast-sided opponents. However, some remarkable points can be seen:
Pre-IDO liquidity platform: Genesis Shards is creating a whole new market by introducing liquidity for Pre-IDO tokens through the NFT swap architecture, it has a first advantage in the air. That time.
Market NFT: From a market perspective, the project considers quite similar to Opensea- but for the Defi Option.
Given the nature of GS, it can also be seen as a launchpad platform where there are several existing platforms like Polkastarter, DaoMaker, Duckdao, Poolz, ... However, GS thinks they don't compete with any of them. Instead of intending to align strategy with all, where projects that launch on the Genesis Pre-IDO platform can be brought into these ecosystems to continue towards IDO.
Roadmap
Updating
Should we invest in co GS?
As can be seen from Genesis Shards: The project's vision is to build an entirely new market for Pre-IDO liquidity on the NFT, opening a new frontier in DeFi.
Token utility really stands out like governance decisions, privacy access, swap fee discounts, and more. Team members are experienced and connected in the industry.
Solidity-compatible Parachains could allow the Genesis Shards ecosystem to take Pre-IDO tokens from different blockchains and wrap them into the NFT. Then there is the advantage of being able to leverage the internal and external liquidity of the token's native chain.
A few points make people have a good view of the project. And you, how do you feel. The project can be monitored on the following channels: