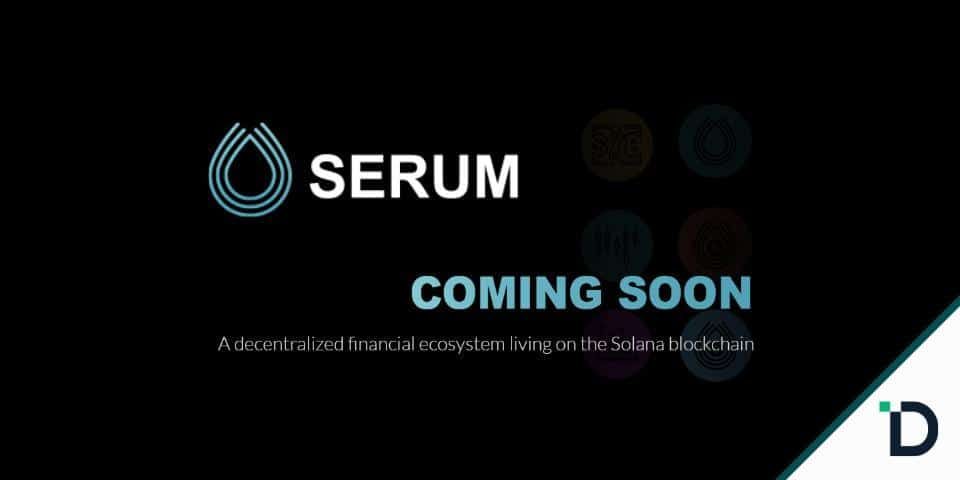 FTX (which now owns both spot and derivatives exchange) is planning to deploy a decentralized exchange (DEX). But unlike many exchanges today, FTX's DEX will not be built on the Ethereum Blockchain.
FTX's decentralized exchange will be built on the Solana blockchain and named Serum. According to designers and developers, this will make transactions on the Serum faster and cheaper.
Solana is a class 1 network and claims to expand to nearly 56.000 transactions per second, while Ethereum's current capacity is only about 15 transactions per second. In terms of cost, Solana said it handles transactions at an average of $ 0.00001 compared to an average of $ 1.60 per transaction for Ethereum.
FTC CEO Sam Bankman-Fried said:
Solana is awesome. It is 10.000 times faster and 1.000.000 times cheaper than Ethereum.
In addition, the CEO added that the launch date is expected to be in a week or two, along with the information that FTX has listed Solana's SOL token.
Anatoly Yakovenko - founder and chairman of the Solana Foundation - told The Block that Serum is "the first full-featured decentralized exchange built on Solana" and it is designed to to be a competitor to centralized exchanges "from day one".
Serum launch event takes place when the DeFi space is gaining traction, thanks to the "yield farming" fever, which means that many people are trying to get the highest profit on the amount of assets they put into projects. DeFi judgment.
DeFi market has reached more than 3.6 billion USD of the total locked value. DEX trading volume also exceeded the $ 1.5 billion mark last month and is set to do the same for July.
Today, more than 99% of cryptocurrency trading takes place on centralized exchanges, but the trend is gradually turning to DEX at a faster pace, as The Block reported in May.
Compatibility with ETH
With the Serum built on Blockchain Solana has raised questions about how it will deploy tokens based on Ethereum.
Cross-blockchain compatibility has practically been a huge problem in the DeFi space. Trading assets from different blockchains on the same DEX is difficult because different blockchains have different consensus mechanisms. Although before that there were DEXs that supported cross-chain integration through projects such as WBTC (Ethereum-based token tied to Bitcoin), price oracles or third-party services to solve the problem. transaction decision.
However, Bankman-Fried said:
The serum has no oracles. DEX will not transact trustless cross-chain because it is compatible with Ethereum. While other DEXs have tried to build cross-chain compatibility, the Serum uses variants of Rollup Optimistic (a Layer 2 solution designed to support transaction expansion on Ethereum) to create transactions. chain and token swaps are completely trustless.

The nature of the Solana blockchain can be programmed so that when provided with a copy of another blockchain history, it can verify that, in fact, that copy is valid or not. This basically allows the Serum to look at other chains and wait until an asset is released for sub distribution. Moreover, if both blockchains have smart contracts, they can confirm each other, allowing atomic swaps
"Imperfect"
However, there is always a trade-off between size / volume and decentralization. It means Serum won't be decentralized like a DEX built on top of Ethereum (ex: Uniswap) - that is, not everyone can run a node.
The Serum is not without its own challenges, Bankman-Fried admits, saying that the DEX is "imperfect".
The first challenge is that the platform cannot "connect" directly to Ethereum. This means users will lose some of the speed advantages when they load / transfer their ERC-20 tokens.
Next is Solana's user base and application network compared to the size of Ethereum. Indeed, there are more than 2.900 decentralized applications (dApps) on Ethereum, while their biggest competitor is EOS with 330 dApps.
According to Solana's website, there are currently six dApps in its ecosystem - Kin, Terra, Akash, Civic, DDEX and Chainlink.
However, according to Bankman-Fried, the key is creating a product that is "attractive enough" for users to be ready to experience the FTX.
FTX has rapidly grown to become one of the leading exchanges since its launch last year. FTX's spot platform is currently ranked 23rd by trading volume and its derivative platform is ranked 6th (in terms of open interest), according to CoinGecko.
Besides, FTX currently has about 100.000 users on its platforms.
Serum network has 2 native tokens
The DEX Serum is the brainchild of the Serum Foundation - which includes FTX and Alameda Research sta, as well as other partners and advisors. There are about 20 people working on the project.
Some of the partners include Multicoin Capital (an investor at Solana), Kyber Network, CoinGecko, Gauntlet Network and TomoChain. Advisors include Robert Leshner and Calvin Liu of Compound, and Long Vuong of TomoChain, ...
Serum has two native tokens in its ecosystem - Serum (SRM) and MegaSerum (MSRM).
SRM: limited management token. This type of token will be used to address issues such as fees but will not be able to disrupt existing funds or markets.
MSRM will have the same utility, but in some cases, owners will receive a larger bonus or fee discount.
Both the SRM token and the MSRM token are SPL tokens - Solana's standard equivalent to ERC-20.
Customers are allowed to buy MSRM in a private seed and about US $ 7 million has been raised so far.
---
Read more: