What is Cypherium? Why directly compete with the blockchain of Ethereum? Is Cypherium reliable? Is Cypherium really cooperating with Google, Microsoft, IMB? You would be interested in these questions if you are an investor in CPH or a long-time following of the Cypherium project. So today let's find out an overview of this project.
What is Cypherium?
Cypherium is a powerful scalable smart contract platform. A proprietary consensus mechanism features a Proof-of-Work (PoW) consensus and HotStuff (also adopted by Facebook's Libra) that can reach thousands of transactions per second without sacrificing decentralization.
Competitors of Cypherium include Cosmos, Polkadot, Libra and Ethereum 2.0. The performance and scalability of the Cypherium consensus mechanism is equivalent to Libra Cosmos, Polkadot, Eth 2.0. Cypherium is the first fully decentralized public blockchain based on the Libra consensus algorithm.
Another advantage of Cypherium over Libra is that we don't need to go through lengthy regulatory compliance in every country. Cypherium is completely decentralized. We will be launching the mainnet within a few weeks. While the launch of Libra is still very far away.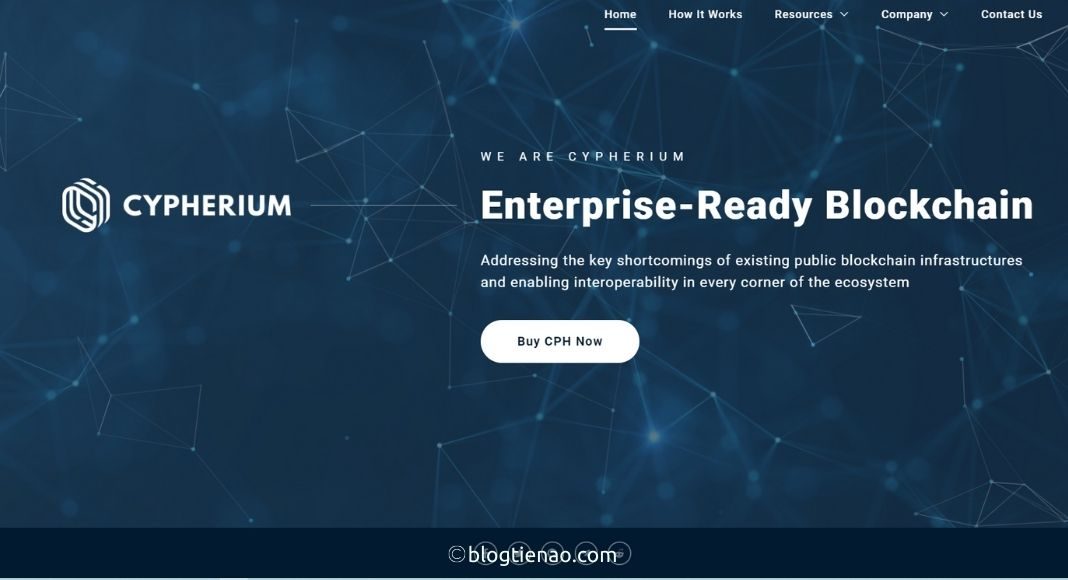 What problems does Cypherium solve?
Cypherium was founded in 2017. According to Sky, this was the first time he used the Ethereum smart contract and felt it was great.
However, since Ethereum cannot scale, plus it has no exchange, he realizes that Ethereum's scalability problem will prevent it from being widely adopted.
From there, he decided to create a better blockchain to address Ethereum's shortcomings.
Many blockchain projects claim that they have solved Bitcoin and Ethereum's scalability problems, but that's not entirely true.
First, many blockchains are using centralized designs, such as EOS. Second, only Byzantine Fault-tolerant-based consensus mechanisms have the ultimate feature of absolute trading.
However, the only BFT algorithm that can scale to hundreds of nodes while maintaining thousands of transactions per second is HotStuff, which is adopted by both Libra and Cypherium. Libra's HotStuff, also known as LibraBFT, focuses.
Cypherium's HotStuff is completely unauthorized and decentralized. Cypherium's blockchain aims to serve billions of users with instant transaction completion.
Ethereum's EVM and Solidity are also hurdles to larger scale adoption. Cypherium uses the Java Virtual Machine and the Java programming language for smart contracts.
Java is the world's most popular programming language, with more than 10 million developers worldwide and billions of devices running JVM.
By supporting Java, Cypherium is poised to enter the enterprise and mobile application markets.
What products does Cypherium have?
In terms of practical applications for traditional businesses
In February, Cypherium jointly developed a use case for a decentralized HR system with the world's largest HR company, Randstad and Google Cloud.
Cypherium became a founding member of the Digital Monetary Institute, founded by the global central banking advisory organization, OMFIF.
In the long run, the Cypherium team wants to connect the trillion dollar Central Bank Digital Currency markets around the world. Cypherium signed a MOU with Suzhou, one of the pilot cities of China's DC / EP project.
In addition, Cypherium initiated a series of discussions with central banks on CBDC design and technology options.
Besides hosting a podcast with the Bank of Thailand and last week, Cypherium had a historic discussion with the Bank of England, the National Bank of Switzerland, the Central Bank of Hungary and ING.
In terms of product development in the ecosystem
Cypherium has launched Mainnet and is gradually working on completing the wallet to put on Google Play and Appstore.
In the near future, Cypherium has planned to launch CypherSwap - DEX product of Cypherium and many other products in the ecosystem.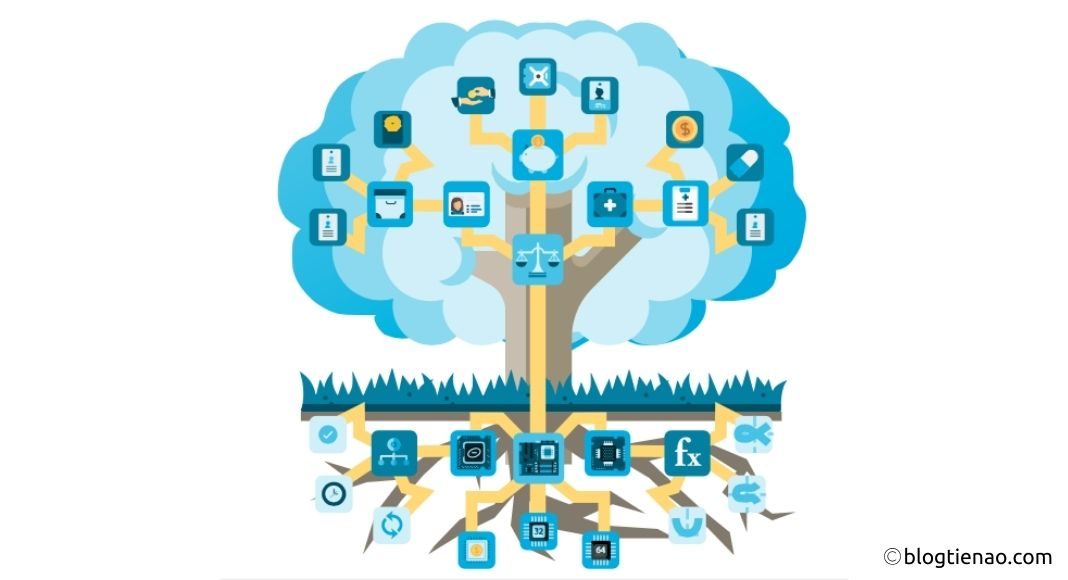 Token economy model
Token Name: Equitization
Total supply: 800.000.000 equitization
Public sale price: 0.25 $ / token
Initial circulation: 25.000.000 $ (at public sale price)
Unlock schedule:
Pre-Sale (600 million shares of Tokens)
Month 0 - 10% (Mainnet launch)
May 1%
May 2%
May 3%
May 4%
May 5%
May 6%
(fully unlocked after 6 months since mainnet launch)
Public Sale (300 million shares of Tokens)
Month 0 - 20% (Mainnet launch)
May 1%
May 2%
May 3%
May 4%
May 5%
May 6%
(fully unlocked after 6 months since mainnet launch)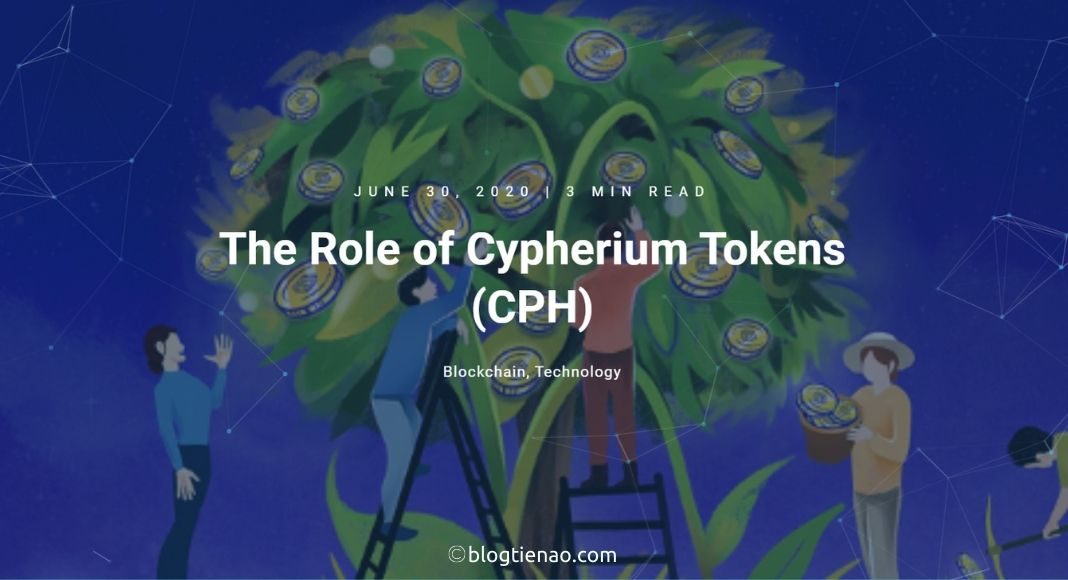 Team
CEO - Sky Guo. Sky is a consultant on UN blockchain, a columnist on Caixin Media and an author specializing in Blockchain on Nasdaq.
CTO - Dr. Slolomon. He holds a doctorate from China University of Science and Technology, is a scholar from Massachussets Amherst University and is currently in charge of building high-level data structures and infrastructure for Cypherium.

Head of Business Development - James Chang. He graduated from Cornell University.
Blockchain Research Specialist - Jake Orbison. He graduated from Yale University and Cambridge University.

Business Development Director - Hobai Gong
In addition, Cypherium also owns a team of experienced advisors from large funds such as CEO of NV Global Ventures, partner at Ausum Ventures, J Wolf Advisors.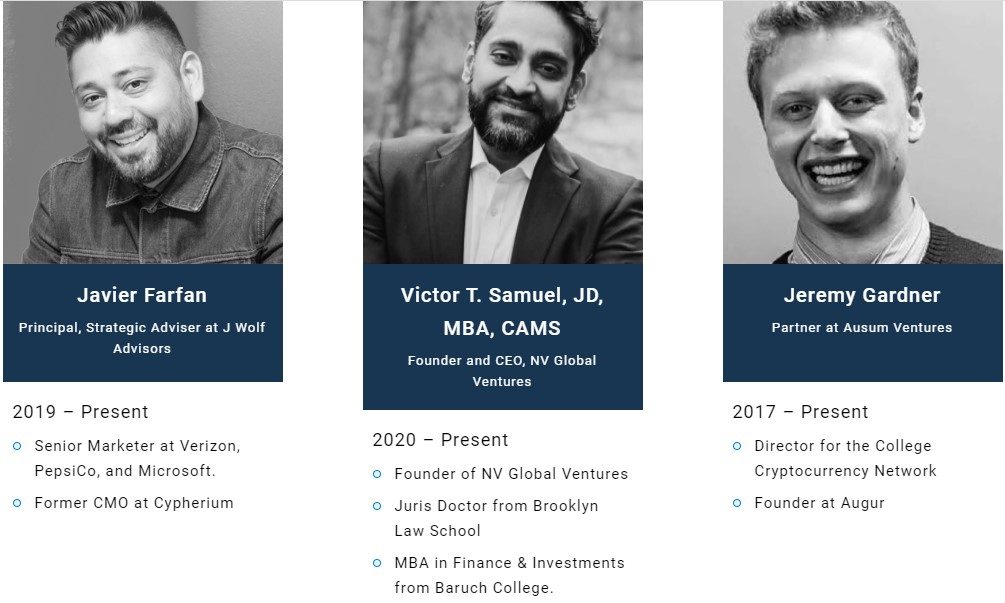 Partners
Cypherium can be considered as one of the few blockchain companies cooperating with big technology companies such as Microsoft, Google, IBM, Amazon, ... to bring blockchain applications into practice.
In August, Cypherium joined the Startup-Flow of Société Générale, one of the largest and most prestigious banks in the world. Startup-Flow is committed to finding large companies with the spirit of innovation and bringing breakthrough solutions to the financial sector.
France has always been at the forefront of European CBDC experiments. In May of this year, the Central Bank of France and Societe Generale became the first country to successfully test the digital euro on the blockchain. Cypherium will explore and collaborate with Societe Generale on CBDC.
In 2019, Cypherium partnered with Amazon Web Services to provide enterprise clients with the cypherium Enterprise blockchain BaaS platform, officially launched on AWS Marketplace.
At the end of 2019, Google announced a partnership with Cypherium to jointly improve and promote Cypherium Enterprise products of its enterprise services.
In 2020, Cypherium joins Microsoft's Startup Program and the goal is to be a part of the Microsoft blockchain as a service (BaaS) in the next few months. The Cypherium blockchain uses hybird Proof of Work (PoW) and HotStuff consensus algorithms. Facebook's Libra project also applies.
Ranstad is one of the largest human resources companies in the world and one of the top 500 companies in the world. Earlier this year, Randstad announced that it had opted to use Cypherium's enterprise blockchain solution. This case has been demonstrated by Google Cloud and shown based on the official website.
Resources
website: https://www.cypherium.io/
Twitter: https://twitter.com/cypheriumchain
Reddit: https://www.reddit.com/r/Cypherium/
Github: https://github.com/cypherium
The Cypherium VN Group: https://t.me/cypheriumvi
The Cypherium group EN: https://t.me/cypherium_supergroup
Channel Cypherium EN: https://t.me/cypherium
Price discussion group: https://t.me/cypheriumhodlgang
Conclusion
Cypherium is a long-standing project from 2017 with a vision to really bring blockchain to practical use.
Through cooperation with many big players in the field of traditional technology, Cypherium is successfully promoting the brand and on the way to realize its vision and mission.
Cypherium has a professional and enthusiastic team working in many countries such as Vietnam, France, China, Korea, Italy, America, and so on.
In the blockchain field, Cypherium has held the AMA twice with Binance - one of the largest exchange in the world, which ensures the safety and integrity of the project.
Competitive advantages of Cypherium:
Advanced blockchain technology (Combined Proof of Work Consensus + HotStuff, Java smart contract)
Strong business partnership and great growth potential (Google Cloud, Suzhou, OMFIF)
Application Highlights (ID Randstad use case)
A loyal and enthusiastic community has been established since 2017.
Although it can be explained that Cypherium goes slowly but surely towards perfecting products for users, many opinions suggest that Cypherium is developing quite slowly.
After 3 years of development, Cypherium wallet is not really complete yet, other products have not been launched.
Meanwhile, the excessive and long selling of tokens leads to many doubts about the finances of the project.
Now that all the token sale rounds of Cypherium have ended, the project is preparing for the next stage of listing tokens on the exchange and developing more products, so everyone can follow more.