Bybit derivatives exchange launched the contest World Series of Trading WSOT with a total prize structure of up to 200 BTC.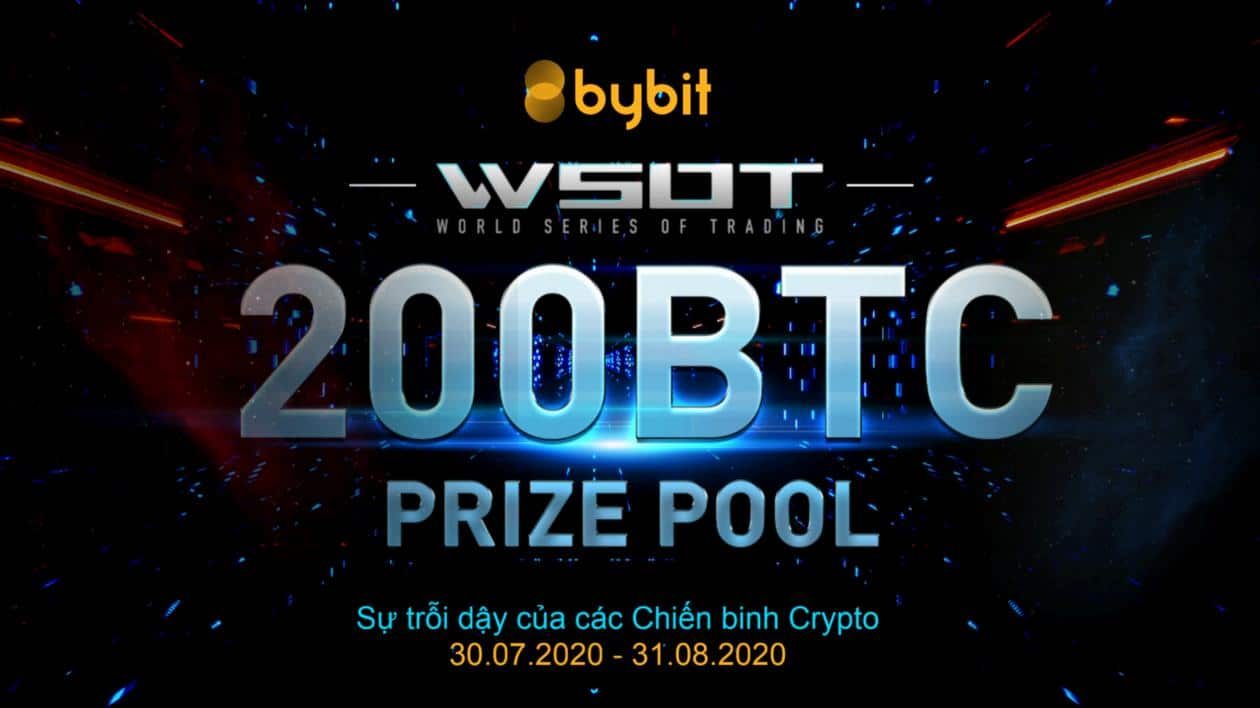 Bybit Singapore-based crypto derivative exchange - is introducing a new contest for traders called World Series of Trading (WSOT). This one-of-a-kind competition with a prize structure of up to $ 2 million aims to help customers have more fun trading at Bybit as well as the opportunity to win prizes.
Commenting on the need for WSOT, CEO Bybit Ben Zhou commented:
"WSOT will be Bybit's exclusive tournament as well as the largest transaction tournament in the world. We at Bybit believe in the importance of getting traders to demonstrate their power and passion for cryptocurrency trading. This revolutionary event aims to promote a sense of competition and fairness, which is also a way to link the relationships between cryptocurrency traders from around the world to create volatile changes. Extreme view of the general community about cryptocurrency trading.
The feature of WSOT is that you will see the "legends" in the cryptocurrency field as well as the "greats" of e-gaming and poker participating. With Bybit, the contest will emphasize transparency and fair play. As such, the ranking of participants in the tournament will be based on the profit and loss percentage to evaluate the odds of winning or losing.
Are you ready to fight for the crown?

? Up to 200 #BTC prize pool
? Up to 20% off trading fees
⚔️ Battle with traders across the globe
? Pre-register to receive a $ 60 early bird trading bonus

Get involved: https://t.co/NbxfcSnJto pic.twitter.com/s5YzrAlvIS

- WSOT by Bybit (@WSOT_) July 6th, 2020
Bybit asserted its position with BitMEX, Binance
In the second quarter, the crypto derivative market did not fluctuate strongly because the "princes" of Bitcoin and Ethereum did not have a big wave, plus the market of 'fierce' competition among crypto derivatives exchanges. now, however, but follow Coingecko's report Q2-2020 The volume of Bybit did not decline and still maintained its performance. This shows that traders are looking for services that offer higher value than the platforms they used like BitMEX, Binance, etc.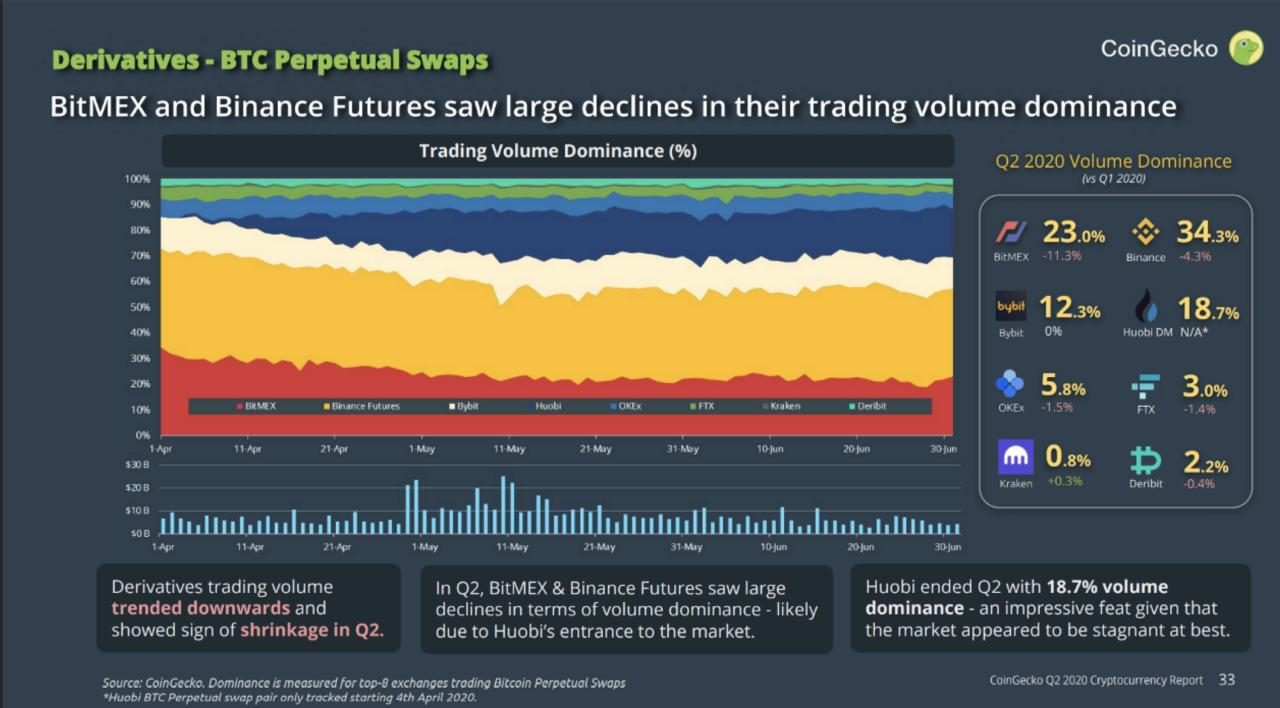 How to join WSOT
1- Register and Bonus:
First of all, you need to register to create a Bybit account through the link https://blogtienao.com/go/bybit to support IT Please. When registering for an account and joining, you have the opportunity to receive up to $ 210 USD rewarded! Please take a look at the details of receiving the Bonus as follows:
Register with the link above and deposit 0.1 BTC to receive $ 50 bonus; Deposit 0.2 BTC to receive

$ 100 bonus

.

Pre-register at the link

bybit.com/wsot_warmup

from now until July 30

get more

$ 10 bonus

Official registration at the website

bybit.com/wsot

on 2 days

TBU

nhận

$ 50 bonus

(The WSOT website will be officially opened on July 30)

As the first 10 people on a team to compete, you will receive more

$ 10 bonus

Bybit also has pages

bybit.com/prize_page

to help you get more opportunities to get there

$ 40 bonus
2- Contest details:
WSOT will have 2 main tournaments: BTC Troop Showdown and USDT Solo Throwdown (you can join 1 of 2, or All 2 ok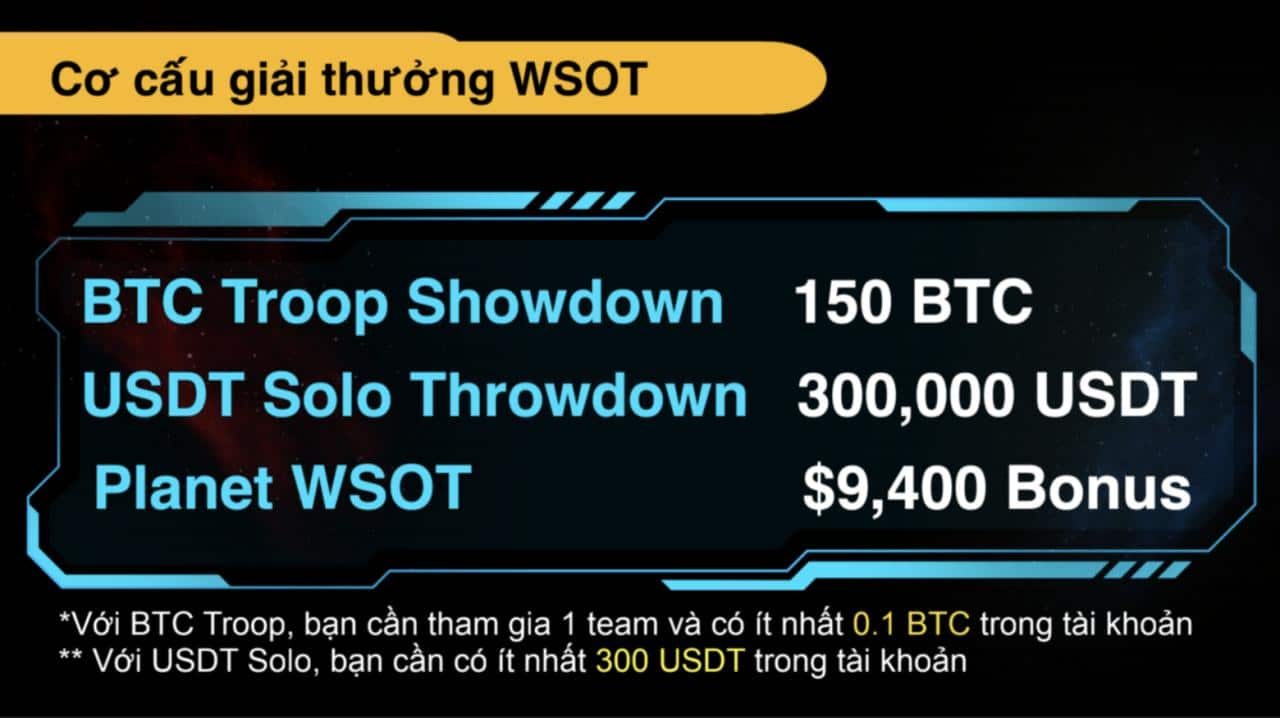 1- BTC Troop Showdown - Prize pool 150BTC:

If you join this game, you need to have 0.1BTC in your account and compete in teams, the trading pair is BTCUSD.
2- USDT Solo Throwdown - Prize pool 300,000 USDT
Accounts need at least 300 USDT to participate, this is a private tournament for BTCUSDT pair.
Note: if you join this game you will not receive some special bonuses such as: $ 60 for WSOT registration, $ 10 to join the team, but you still have the opportunity to receive up to $ 140 when you register with https://blogtienao.com/go/bybit ok
If you have any questions, you can join the Telegram channel Bybit English to be supported by 500 brothers offline. If you want to join The Viet Troopers to form a team to fight, you join the telegram @TheVietTroopers nha
TOO ATTRACTIVE, RIGHT?? What are you waiting for, sign up for WSOT today to receive bonuses and which games to join ??