What is Bitfinex?
Bitfinex is an exchange and cryptocurrency exchange owned and operated by iFinex Inc. Since 2014, Bitfinex floor have become the trading platform Bitcoin Largest in the world, over 10% of transactions. In addition, this trading platform allows you to engage in liquidity swaps and margin trading.
See more: Instruction to register, create wallets and buy and sell Altcoin on Poloniex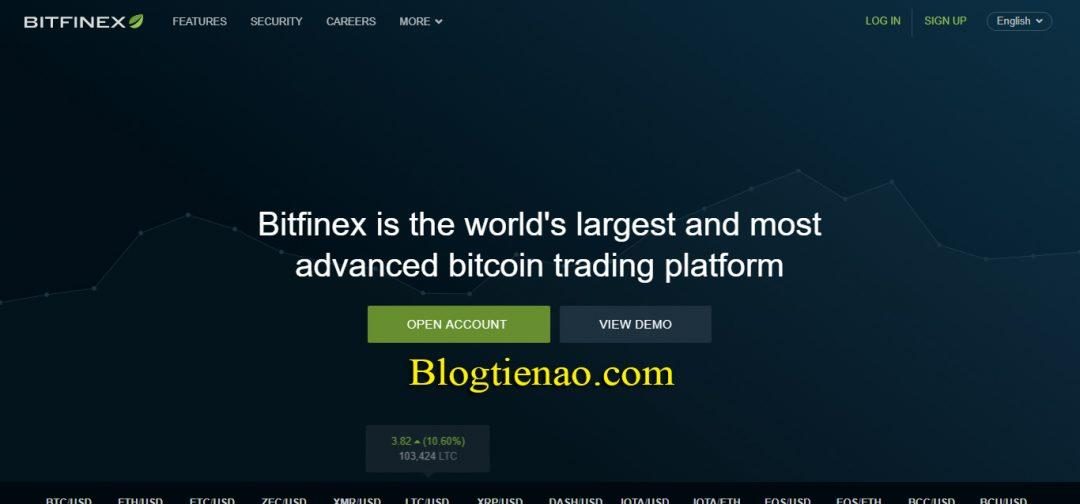 Bitfinex trading platform Developed by various financial industry experts, more versatile in providing financial services. Advantages of Bitfinex is allowing users to withdraw money for free, only charge Maket / taker. Bitfinex is the foundation buy and sell Bitcoin, Litecoin, Dash, Ethereum, .. are safe, reliable and chosen by a large number of investors.
Instructions to open an account on the Bitfinex.com trading platform
Step 1: First you visit https://www.bitfinex.com To register an account, please enter your Username, Email and Password and then click on "Open Account".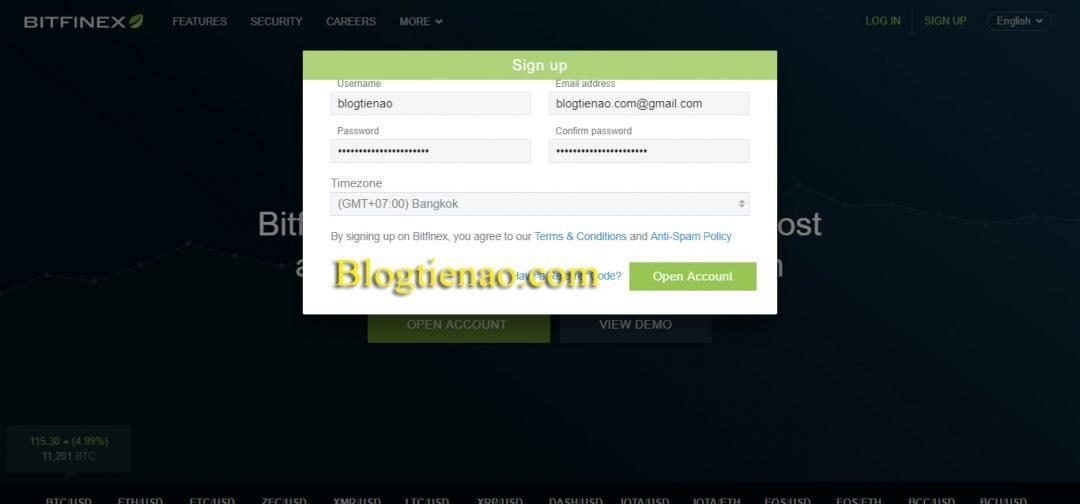 Step 2: Confirm registration email, system of Bitfinex floor will send you an email to verify your account, access your email and click on the "VERIFY MY EMAIL ADDRESS"To complete the registration.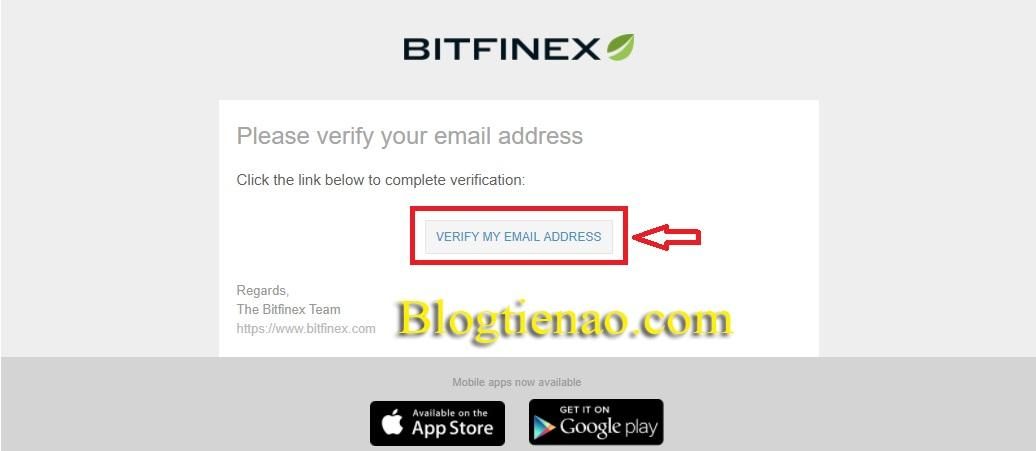 Step 3: Log into the Bitfinex trading platform: Once completed you will be redirected to the login section. You click on "Username".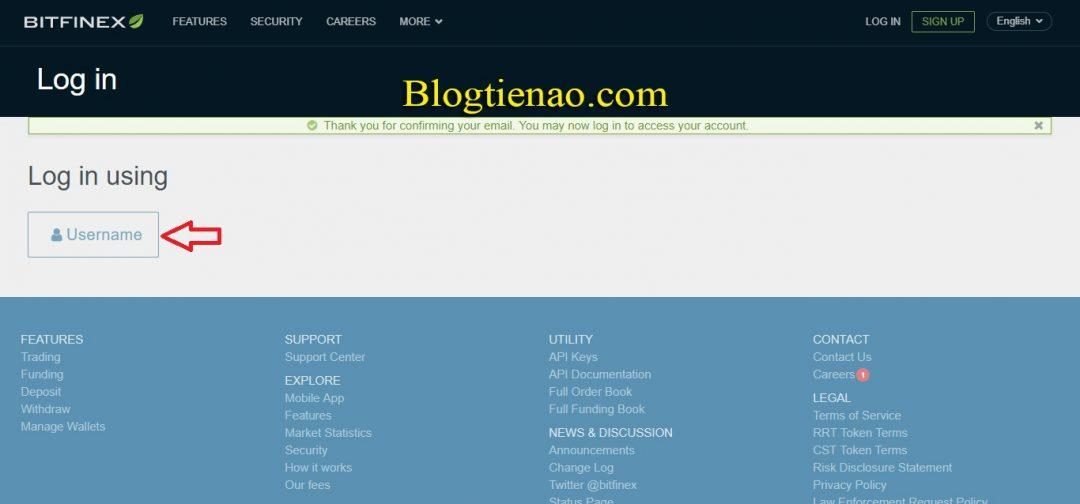 Then enter your Email (Or Username) and Password and click "Log in"To log in to Bitfinex platform to start using.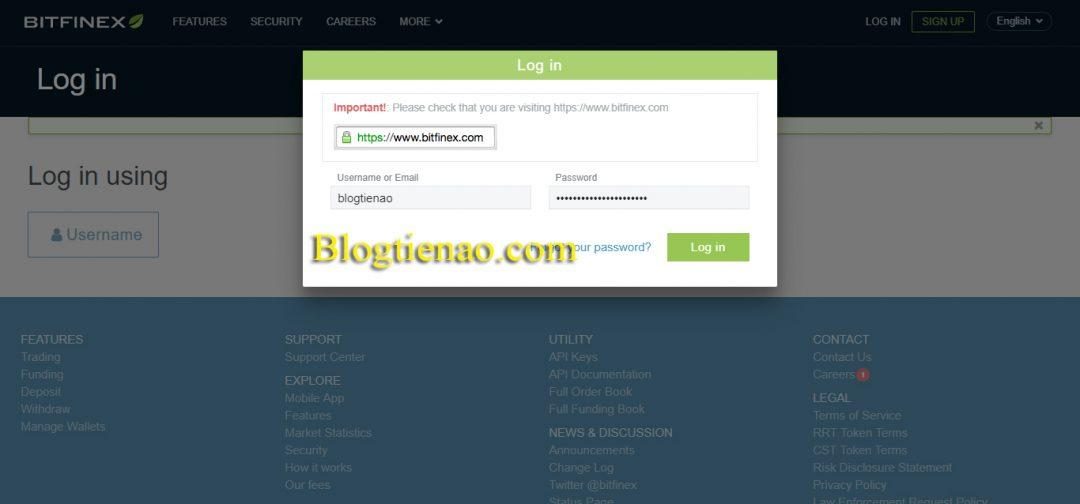 Here is the main interface of Bitfinex bitcoin exchangeIt's quite user-friendly and easy to use, of course for newbies it will take some time getting used to. Next I will show you how Create wallet on Bitfinex.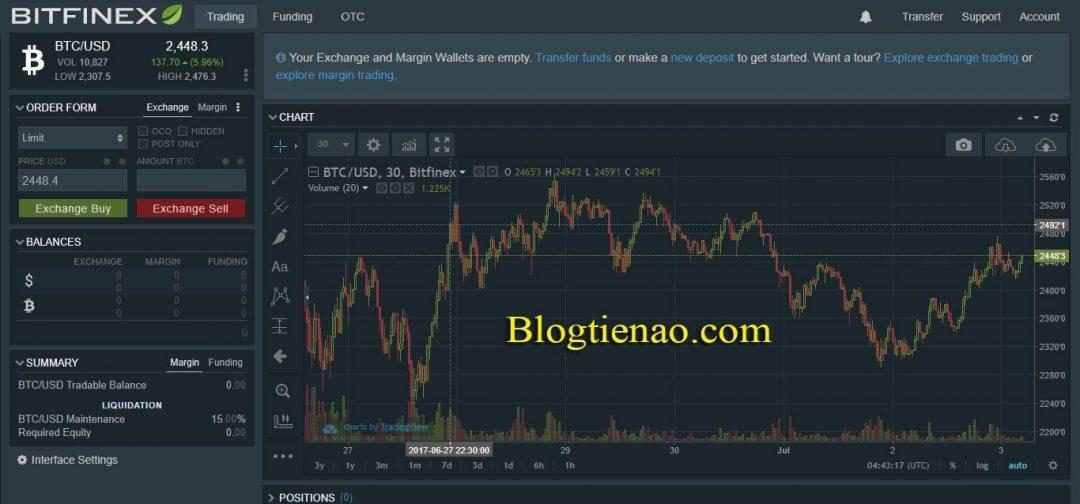 Instructions to create Bitcoin, Ethereum, Litecoin, Ripple, etc. on Bitfinex
Now Bitfinex floor allows users to create wallets of 11 cryptocurrencies: Bitcoin, Ethereum, Ethereum Classic, Zcash, Monero, Litecoin, Ripple, Dash, IOTA, EOS and Tether. To create the wallet address of these coins, do the following:
Step 1: Go to "Transfer", In the drop down menu select"Deposit"To enter the wallet list for all coins.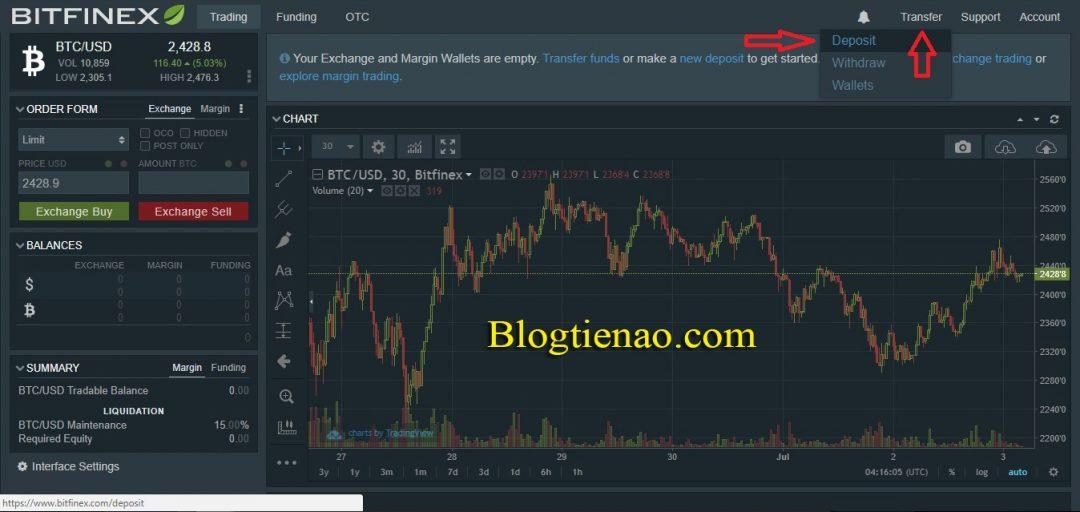 Step 2: Which coin do you want to create? Click on that coin, here I take the example with I Ethra it mean "Ether".
Step 3: Next, to create a new wallet, click on "Click to generate address"Is the trading wallet used to store your Ethereum.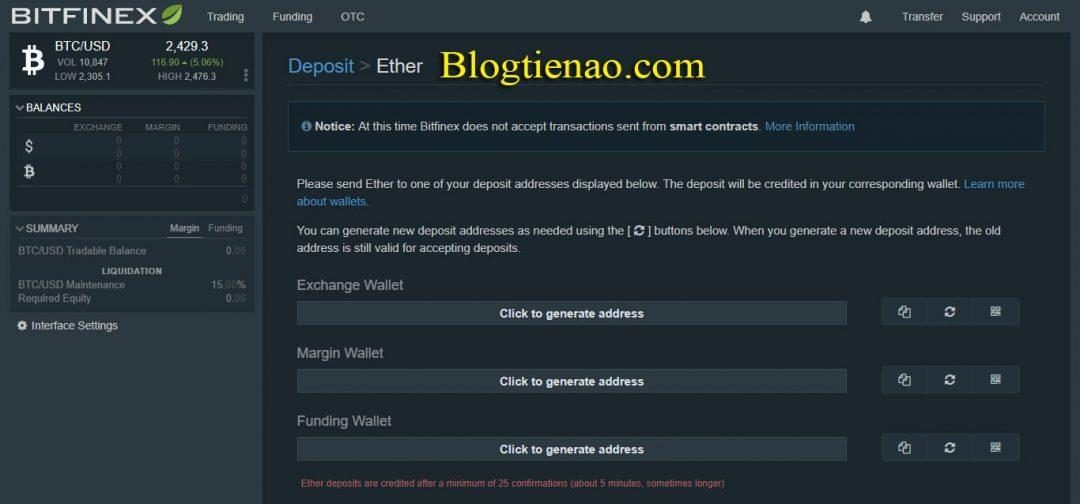 After clicking Bitfinex's system will automatically create a wallet address that looks like "0x8dd089e2d282a041fd7b5e627e702efcc5b189e6"You save later when you want to send Ethereum from another wallet (For example Blockchain, Coinbase or if buying Bitcoin on Remitano or Santienao then use this address to receive.).
Word end
Ok, got it Posts "Instruction to register an account and create a wallet of cryptocurrencies on Bitfinex"Conclude here, the following Blogtienao.com will guide you how to secure your account, vefify your account to raise the deposit / withdrawal level, buy and sell Bitcoin and other coins, withdraw coins to the floor in Vietnam to sell to VND in more detail. Good luck.