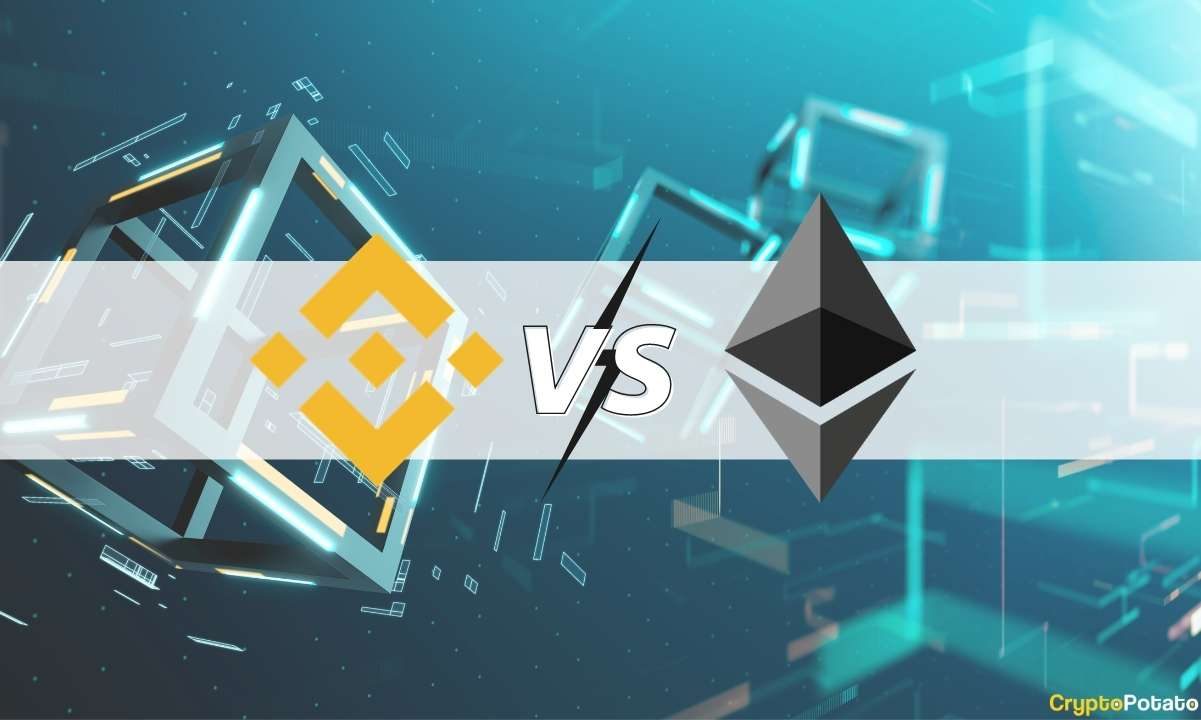 Binance Smart Chain (BSC), a competitor to Ethereum, is setting new records every day!
Specifically, according to the latest data, Binance Smart Chain (BSC) having reached an all-time high of 5 million daily transactions, which is extremely large as it is almost 300% more than Ethereum is attainable at the moment.
New ATH of #BinanceSmartChain

Nearly 5 Million Txs ~ 4 times of #Ethereum

Source: https://t.co/XX7sdJ2nT8 pic.twitter.com/NSNfMf2DAb

- Binance Chain Community (@BinanceChain) April 9, 2021
Although Ethereum still dominates the smart contracts and Defi fields ... BSC has rapidly become more popular.
The sharp rise in Ethereum gas fees this year is forcing many Defi players to look for other cheaper alternatives, and BSC is still the number one option at the moment.
In addition, the number of daily transactions on BSC is increasing with a steady flow of single addresses. The good thing about BSC is that it is compatible with the Ethereum Virtual Machine (EVM). As a result, it can be easily transferred across ETH applications and users. In addition, the Binance Smart Chain Bridge Panama has recently emerged as the most popular cross-chain solution.
The gas fee on Binance Smart Chain (BSC) is almost 100 times lower than Ethereum at the moment. The BNB coin has also skyrocketed this year. Binance Coin (BNB) is the third largest cryptocurrency by market cap after Ethereum and it has hit an all-time high of $ 481 at press time.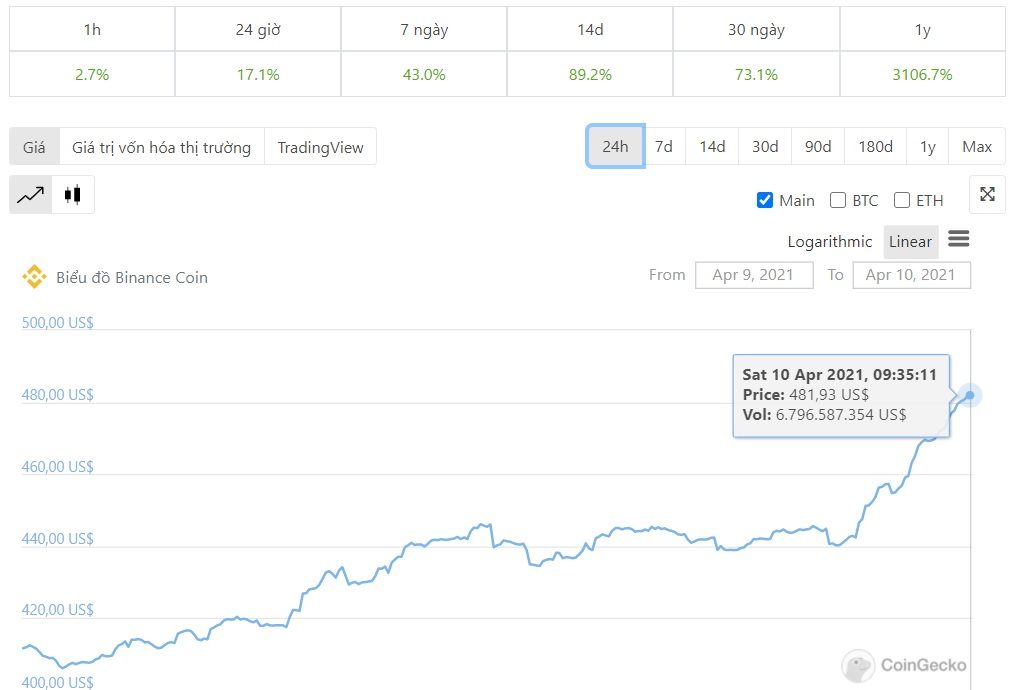 While BSC continues to attract DeFi players to its platform, on the other hand, Ethereum has a loyal fan base. Despite the increase in daily transactions, BSC is only operating at 54% network capacity, while the Ethereum side is operating at 98% network capacity.
"At this point, Ethereum is still indomitable !, the density of activity on the Ethereum network is still very high," said market analysis firm Santiment. Many of today's top projects are still relying on Ethereum. The Ethereum ecosystem is still number one ".
---
If you do not have a Binance account, register here: https://blogtienao.com/go/binance
See more: