What is a Jaxx wallet?
Jaxx is a kind Electronic wallet allows you to store many different digital currencies like Bitcoin (BTC), Ethereum (ETH), Ethereum Classic (ETC), Litecoin (LTC), Dash coin (DASH), Zcash coin (ZEC), .. and several other altcoins. Jaxx.io Multi-platform support includes mobile versions (apple, android), tablets (tablets), desktops (Windows and Linux) and browser addon (chrome and firefox).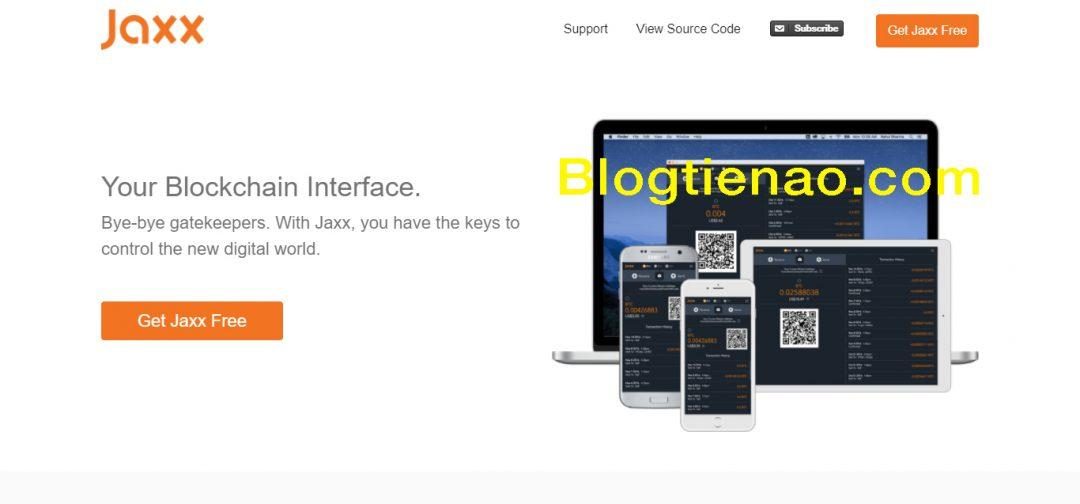 Features of Jaxx e-wallet
Wallet backup (this is especially important feature when storing any virtual currency that helps you protect assets when something goes wrong with the device)
Support for storing a variety of digital currencies
Easily switch between BTC and ETH
Converting fiat and BTC / ETH coins
User friendly interface
Generate QR codes with arbitrary quantities
Pair devices: you can easily sync devices (Smartphones, tablets, extensions) by scanning a paired token.
Recharge from paper wallets
Display wallet's private key
Set a security PIN
Commitment from wallet provider Jaxx
They never hold or access a user's wallet
They offer a secure side-by-side model, with private keys stored on your device and never send it to any other server.
Display Jaxx wallet Designed according to the user trend to bring the best experience, simple to use
Even if you cancel the wallet on your device, you can still enter your private key into another wallet service
They do not request any personal information of customers including Email
The security of Jaxx wallets
Jaxx wallet Storing private keys on your own device means that no third party will be able to control your money. In addition, Jaxx allows backing up the wallet by creating a "unique master seed" (it is a string of random characters) that helps you recover for your money when the device (computer, mobile) is lost or had a problem.
How to deposit / withdraw transaction fee of Jaxx wallet?
You can Download Jaxx wallet About the set on your computer or phone is completely free, and when depositing / withdrawing, Jaxx will apply the same transaction fee as other electronic wallets. Jaxx wallet charges transaction fees as follows:
Example: Each Ethereum transaction will be charged 0.00441 ETH, similar to Bitcoin and other currencies are also calculated as ETH.
Conclusion
Jaxx wallet is a popular hot wallet in the world and is used by many investors to store it Bitcoin, Ethereum, Litecoin, Zcash, Dash, .. and various altcoins. However, with hot wallets to ensure "sure" safety for your assets, you should only keep a small amount of money with Jaxx for convenient transaction when necessary. If you need to store a large amount of money, you can use a hardware wallet (cold wallet) like Ledger or Safe deposit. Each type of wallet whether online or offline has its own advantages / disadvantages, depending on the needs you choose the appropriate wallet.
Pros and cons of Jaxx wallet
Advantages
Jaxx uses open source
Suitable for beginners to learn
Support many different virtual currencies
Compatible with many devices including computers and mobile devices
Disadvantages
Lack of 2-factor authentication (2FA)
There has been a response to a security error
Ok, got it Above is the article "What is jaxx? Review electronic wallets that store BTC, ETH, ETC, LTC, DASH, .. prestige and safety". Post later Virtual money blog will show you how Create a Jaxx wallet on your computer to store Bitcoin, Ethereum and altcoins. Do not forget to follow Blogtienao.com for updates.
See more:
Instructions on how to send and receive money with Jaxx wallet