Alameda Research, the investment fund behind top derivative exchange FTX, recently announced a $ 4 million investment in Coin98 Finance.
With Alameda Research pouring money into Coin98 Finance has shown DeFi's growth across Asia, which has lagged behind other major regions, such as the US and Europe over the past year.
Coin98 Finance is a technology company that is focusing on building protocols and applications around Defi, with its headquarters in Vietnam. Besides Coin98 Finance, there is also Coin98 Ventures (this is the largest cryptocurrency fund operator in Vietnam).
Coin98 Ventures also runs the Solana Ecosystem Fund jointly with the Solana Foundation.
Alameda, trading around $ 600 million to $ 1,5 billion per day, the fund is actively investing in DeFi projects across both ecosystems. Ethereum , and Solarium.
The agreement between Alameda and Coin98 is the belief that the DeFi market in Asia still has plenty of room for development and that the popularity of DeFi services will eventually spread across Asia.
Currently, Asia's DeFi market is slightly different from the Western one.
In Korea, for example, Kakao's Klaytn and Terra remain the most popular DeFi projects and tokens in the eyes of domestic traders. DeFi blue-chips, such as SushiSwap, Uniswap, Aave and Compound, are only just beginning to see popularity on major Korean exchanges.
However, in the Asian market, Defi infrastructures are being built from scratch by large local companies and they are highly trusted by domestic investors.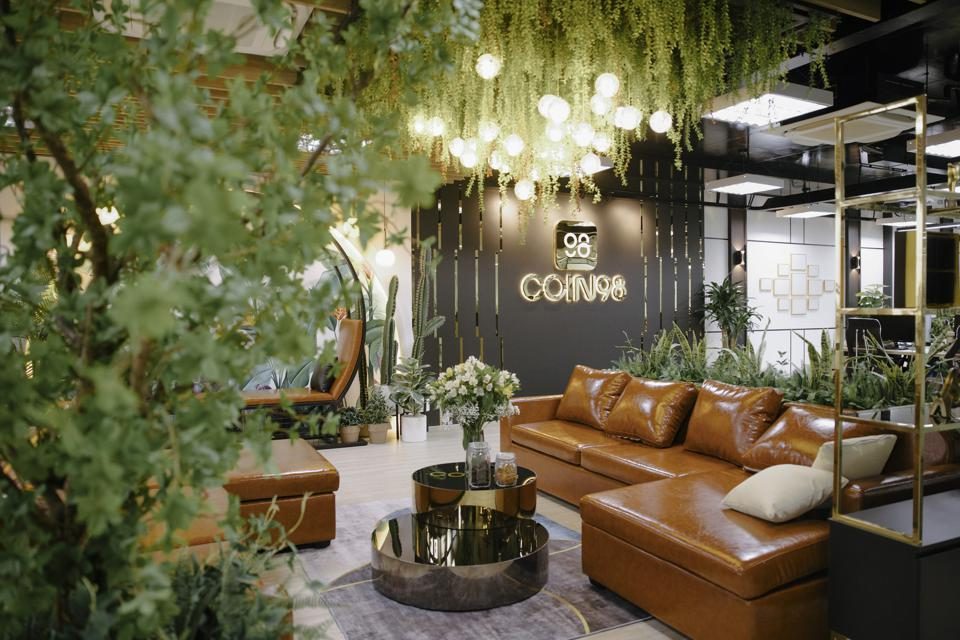 Coin98 Finance has been building outstanding products, including Coin98 Wallet (a non-custodial cryptocurrency wallet used to store, send and receive multi-chain, multi-source digital assets).
Without too much promotion, Coin98 Wallet and exchange recorded around $ 20 million in transactions in March.
See more: What is Coin98 Wallet? [User guide for Coin98 A - Z wallet]
While the number seems relatively low compared to major exchanges, Coin98 Exchange is a decentralized exchange (DEX) that operates across many blockchain ecosystems.
Another interesting thing from user activity on Coin98 Exchange back in March was the level of transaction activity that came from Pancake swap, one AMM for Binance Smart Chain, much higher than UniSwap, one AMM for Ethereum.
This shows that, at least for now, users in Southeast Asian countries seem to be enjoying blockchains like Binance Smart Chain, because it's cheaper and easier to use.
In a recent face-to-face interview with Le Thanh, CEO of Coin98 Finance, said that "interest from top venture capital firms and hedge funds, like Alameda, can stem from three Key factor: Asia's user base is huge, the team is experienced and relevant to the product market ".
Coin98 Finance has more than 200,000 users primarily in Southeast Asia, with a monthly volume of $ 20 million and a team of active developers within the Solana ecosystem.
"I think every venture capitalist in the world has their own investment thesis, but from what I see, Western funds are interested in Coin98. In order to achieve our current position, we worked hard, we built Coin98 Wallet and quickly attracted more than 200,000 users in Asia. The product has a good name and has a good market share in Southeast Asian markets. Compared with thousands of blockchain projects that only give one idea and are still on paper, we have taken the product out and are used by hundreds of thousands of people across Asia, "said Le Thanh.
The increase in the number of teams experienced in building and developing critical infrastructure around DeFi is showing that Vietnam has a lot of potential to develop this market.
---
If you do not have a Binance account, register here: https://blogtienao.com/go/binance
See more: