Airdrop and Bounty These are two keywords that we have seen a lot in the crypto community recently (Facebook and Telegram). Basically, Airdrop and Bounty are the marketing "strategies" of ICO projects to create a strong community for their projects. When participating in Airdrop or Bounty, users will receive free tokens, just follow a few requests. So what is this story really spoiled? Let's Virtual money blog research What is airdrop and bounty? , and How to get free coins? ok
What is airdrop?
Airdrop simply means "falling from the sky". But in the cryptocurrency market, Airdrop is a new concept, which means releasing free tokens / cryptocurrencies into a user's wallet, when the user does the job of registering an account and gender. invite others to register for an account of coins / tokens ready to go to the floor to receive free tokens.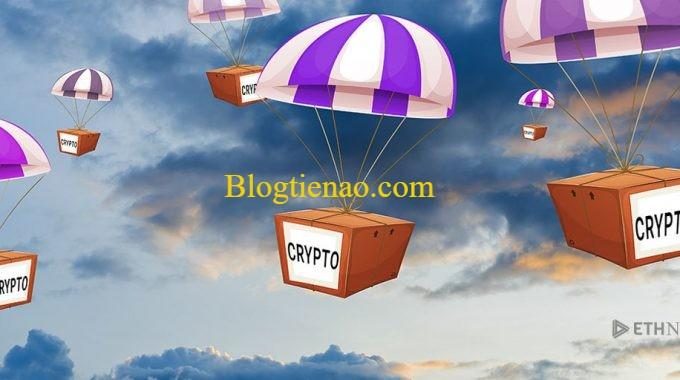 There have been many people who have earned hundreds of dollars from cryptocurrency airdrops. Airdrop is often used for operation ICO, with the aim of promoting the brand as well as stirring interest in people's projects.
What is bounty?
In the virtual currency market Bounty (reward hunting) is the form where you have to follow certain requirements, in exchange for a certain amount of free coins when completing those requirements. This is a way that new coins also perform a lot and parallel with Airdrop.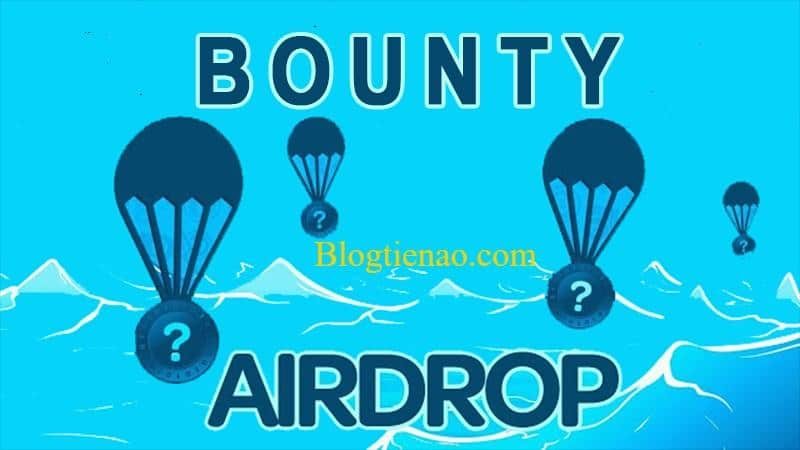 Some common Bounty requests, such as: Signing on Bitcointalk; Follow Telegram channel; write project introduction on blog, medium; Follow, tweet on Twitter; Post on Facebook; Post, follow on Linkedin.
In addition, some coins will have very high requirements such as having to like & share 3-5 of their posts per week, share more then get more; Join their Telegram channel or post the links you share on their topic Bounty above bitcointalk.org Either share a post with a hashtag (such as #ICO #ETH ...), or request to share only 1 post a day.
What is required to get free coins from Bounty and Airdrop?
A wallet account Myetherwallet or Dappradar to receive coins as standard ERC20 and some other wallet accounts depending on the type of coin; but mostly the other 2 types of wallets
A Bitcointalk.org account
A facebook account has at least 200-300 friends, the more you are delicious
A twitter account has 200-300 followers or more, the more followers the better
Install telegram app and have telegram account
A few emails that you rarely use
However, not just do Airdrop , and Bounty is having money that you also need to explore and select potential ICO projects to participate, it will save your time and the chance of success will be higher. To find information Airdrop , and Bounty Please continue reading below.
1. How to find information about Airdrop
Information about airdrops you can find is pretty much everywhere, wherever you are following or discussing cryptocurrencies. Can mention social networks like
Telegram, Slack or Discord channels
Reddit or Bitcointalk
Groups on Facebook
In addition to the above social networks, there are a few websites built to inform people about the appearance of airdrops. A few prominent websites are:
2. How to find information about Bounty
The easiest place for you to find the latest Bounty information is to search the Bitcointalk forum. You can see the list of bounty being opened on Bitcointalk via this link: https://bitcointalk.org/index.php?board=238.0
Alternatively, you can find the latest bounty at the web site https://bountyhive.io/ of the system Bountyhive, this is a system that will connect with reputable ICOs and many users, ensuring that you will receive tokens and coins from your efforts.
Frequently asked questions about Airdrop and Bounty
Does it always get free coins?
No, there are many projects, the ICO is successful, many projects are not, many projects have to wait long to be priced.
Why are they giving me free coins?
The value of a coin / token depends on the community using it. The larger the community, the higher the value of the virtual currency. Free coin projects in return for Twitter, Telegram followers and spread that project name to larger communities, and will receive more investment.
Do Airdrops and Bounty have Scams?
Some projects are scam! Some other projects are not! Phishing doesn't mean they can take your money, unless you give them your private key (YOU SHOULD NOT DO THIS!). Phishing in Airdrop and Bounty meaning they don't have a real project, and the value of that cryptocurrency is zero.
How to secure your wallet?
The first job is, you only provide the public wallet address when participating in Airdrop programs. NEVER give your private key to anyone or any website you don't trust.
Secondly, if you want to store that coin for long, then transfer it to a secure cold wallet like Safe deposit or Ledger. This will eliminate all hazards for your money.
And when participating in Airdrop programs, you should note the following:
DO NOT share your private key with anyone.
DO NOT send KYC information to projects just for airdrop.
DO NOT use the same password for airdrops.
DO NOT send ETH, BTC for any airdrop.
DO NOT respond to private messages from strangers on Telegram claiming to be project managers.
Create a new wallet and new email address just for airdrop receipt.
Conclusion
Above is the article "Airdrop, What is Bounty? Everything about Airdrop and Bounty in virtual money " Hope through the article will help you have more useful knowledge about Airdrop, Bounty. If you have any questions or would like to share your knowledge about Airdrop, Bounty With us, please contact us in the comment section below, we will respond to you as soon as possible.
Finally, don't forget Like, Share and give us one 5 star rating below to support Virtual money blog ok