What is Zalo Pay?
ZaloPay is a mobile payment application, one of the most popular electronic wallets today with many unique features. Currently, ZaloPay is a lot of people interested, as well as many units, companies, especially start-ups also choose ZaloPay as a reliable mobile payment application to help them be more convenient in delivery. Online translation.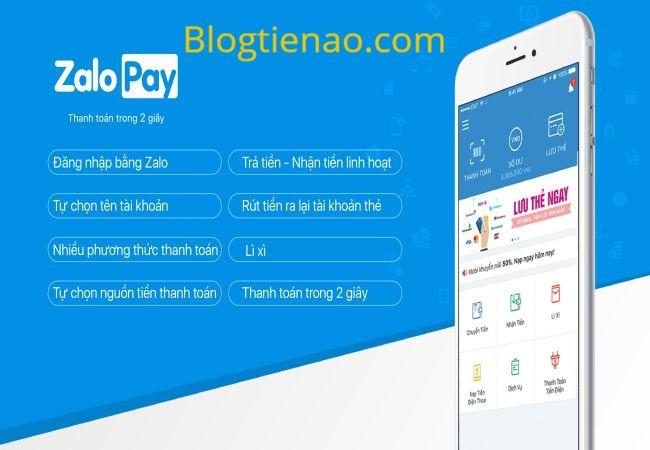 ZaloPay is developed by VNG Company, a completely "made in Vietnam" product entering the electronic wallet market with high security, diverse applications and friendliness. Zalo Pay's applications include: Transfer and receive money within 2 seconds; Recharge phone, game; Send a gift of congratulations.
A Zalo Pay account can be linked to many large banks in Vietnam such as Vietcombank, ViettinBank, BIDV, SacomBank, EximBank ...
You can download the Zalopay application at the link below:
Instructions for logging in to your ZaloPay account
Step 1: First you need to download ZaloPay from the link above. Then open up ZaloPay application and proceed to log in with your Zalo account. Currently, ZaloPay only supports one form of login that is with Zalo account. Temporarily other login forms are not yet supported. If you do not have a Zalo account, create it before using ZaloPay.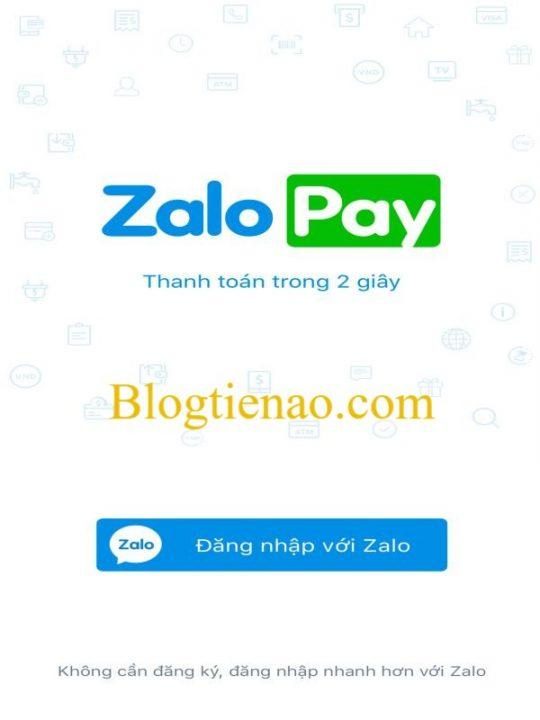 Step 2: Allow ZaloPay to retrieve account information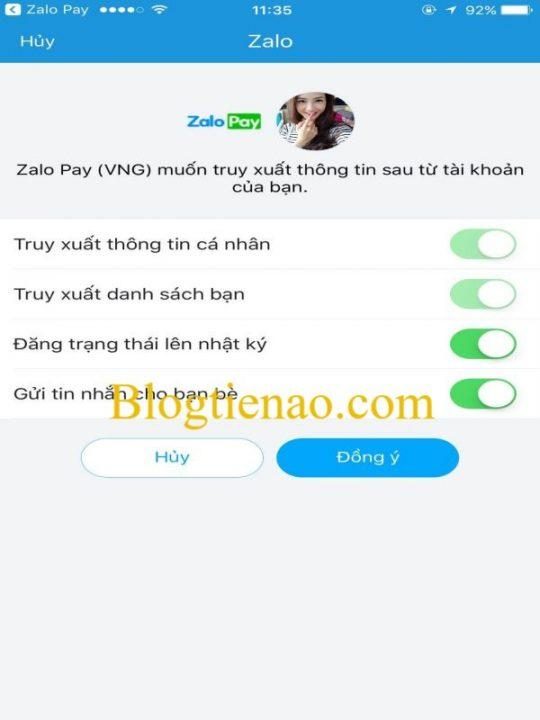 Step 3: Create a Payment Password to confirm the transaction at the time of payment, and this password is 6 digits. The payment password you choose and set when you first log into ZaloPay. Later, all transactions using the balance of ZaloPay account or associated bank card are required to enter the Payment Password. This helps ensure the security of your ZaloPay account as well as your linked bank cards.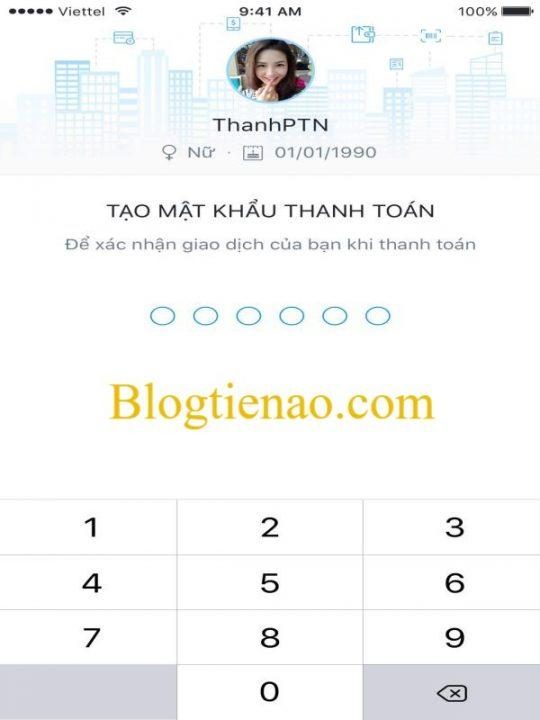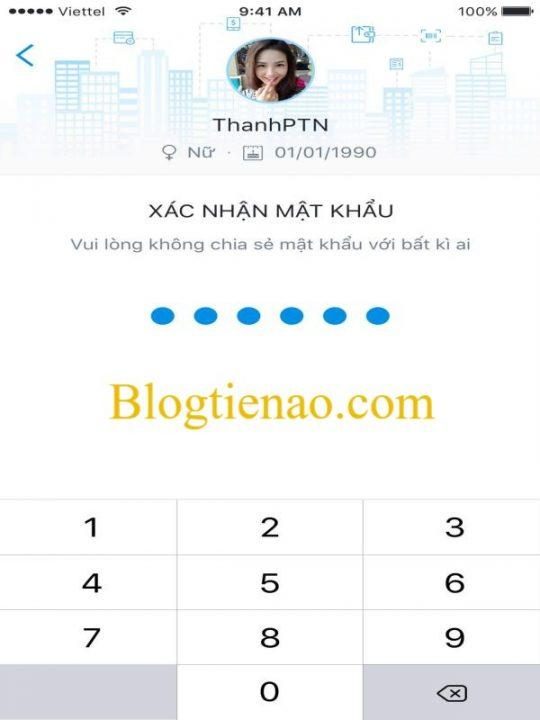 Step 4: After creating the payment password, the next thing to do is Update your mobile phone number to increase the security of your account.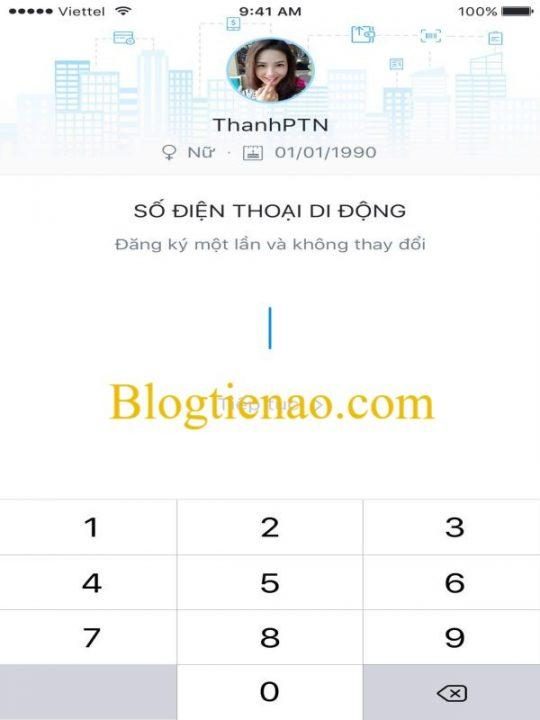 Step 5: Enter the verification code sent via SMS to the phone number you have registered. So you have successfully registered an account ZaloPay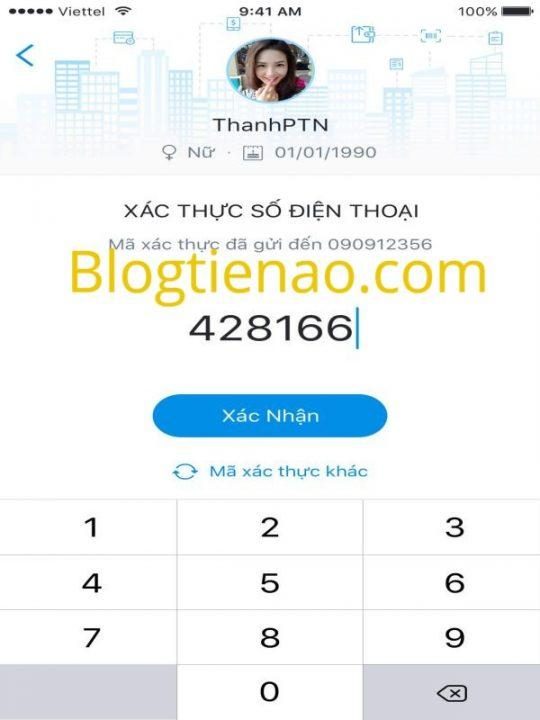 Instructions for use ZaloPay
The first thing to do to use ZaloPay is that you have to link your bank account.
Instructions to link banks with ZaloPay
Step 1: Log into the ZaloPay application, and in the main interface of the application select the "Bank" icon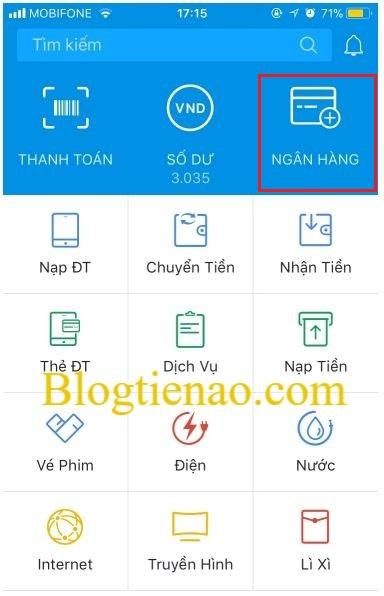 Step 2: Select Add link
Step 3: Select the Bank you want to link
Step 4: Fill out your card / bank account information as required. Such a successful link
Instructions to transfer money at ZaloPay
Currently in ZaloPay there are 2 forms of money transfer: via Zalo friends list or via registered ZaloPay phone number
Doing:
Step 1: In the main interface, select "Transfer money"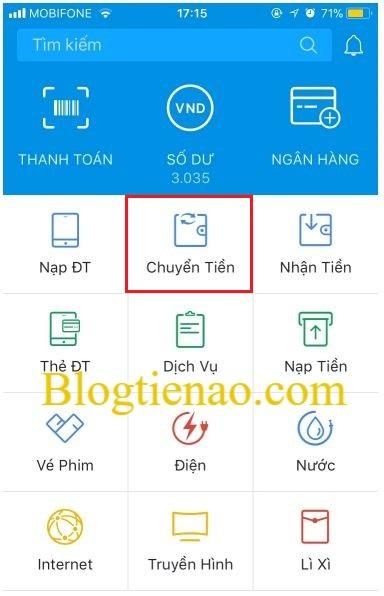 Step 2: Choose 1 of 2 forms of money transfer through your Zalo or registered phone number registered ZaloPay. Accounts to receive money can be searched in the list of friends Zalo or registered phone number ZaloPay
Step 3: Enter the amount you want to transfer and message
Step 4: Select payment channel and complete the transfer. Also, for the case of transferring money to the recipient at close range. You can scan the QR code of the payee to complete the transfer. The recipient's QR code can be found at the "Receiving Money" section on the main screen
For other functions at ZaloPay, you can do the same by the above steps such as: Recharge Tel, Pay utility bills, buy movie tickets ... In addition, ZaloPay also has a pretty good function. is "sending a gift". This is a feature to help you give gifts quickly to relatives, friends far away on special occasions such as birthdays, weddings ...
Instructions for payment at the Counter by ZaloPay
When using Zalo you can pay at the counter by scanning the QR code. Particularly for Android, you can also pay via the form of NFC or Bluetooth
How to make payment:
Step 1: On the main interface of ZaloPay, select "Payment"
Step 2: Make a payment by one of the following methods
- Scan QR code: Move the camera to the QR code at the counter to scan and confirm the payment
- Payment via NFC or Bluetooth: Use the NFC function or Bluetooth on the phone to identify orders and make payments
Step 3: Confirm payment and complete the transaction.
Instructions to send lucky money at ZaloPay
Step 1: Select the "lucky money" function on the main interface of the application ZaloPay.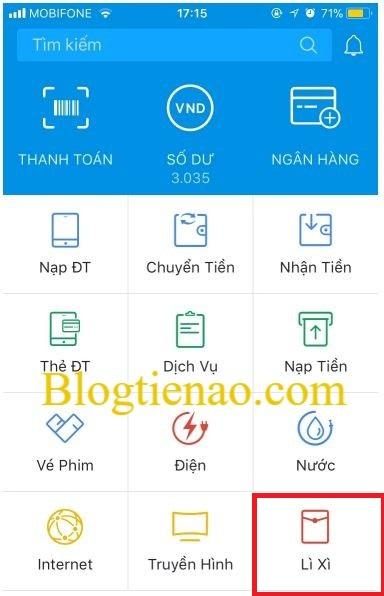 Step 2: Choose lucky money recipients.
Step 3: Enter the amount of money you want to redeem.
Step 4: Select the topic and wishes to send to your friends
Step 5: Password authentication payment protection. So is your lucky money friends. And after 72 hours, if the gift wrap has not been opened, the lucky money will be refunded to your ZaloPay account.
Thus, up to here you have also used quite proficient ZaloPay already. Next, the Virtual Money Blog will show you how to deposit and withdraw money there
Instructions to add money to ZaloPay
Doing:
Step 1: Log into the application and in the main interface of the application select Deposit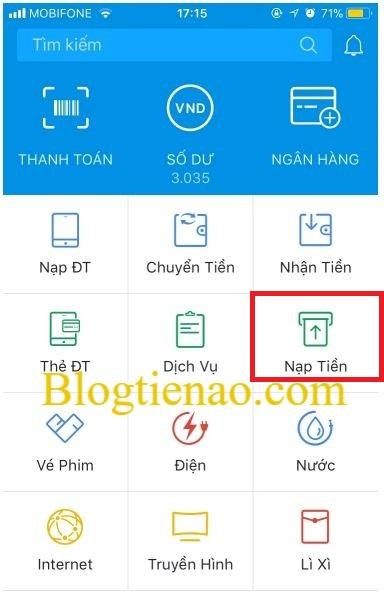 Step 2: Enter the amount to top up, the amount you need to top up offline
Step 3: Select feed and complete the transaction
Instructions to withdraw money into ZaloPay
Doing:
Step 1: Log into the application and in the main interface of the application select "Balance"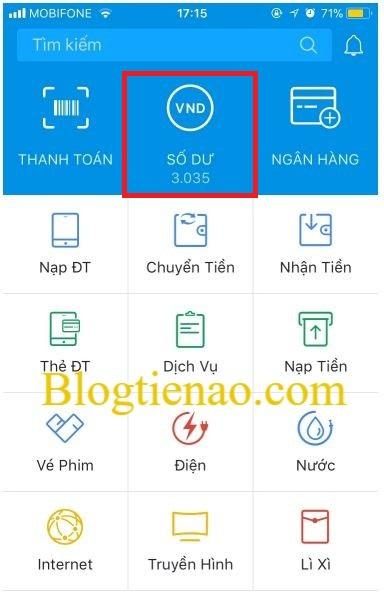 Step 2: Choose "Withdraw", select the amount you want to withdraw at the Withdraw screen
Step 3: Select a bank card to receive money in the list of linked cards
Step 4: Enter the Payment password to confirm the transaction. Such is a Successful withdrawal. And when withdrawing money through connected banks, you will probably receive money right in your bank account if you withdraw during office hours. It might be early next week if you withdraw the weekend. In addition, sometimes it may be due to a message problem, so the bank will not send you a notification message, then you should log in to your bank account to check the most accurate balance offline.
Conclusion
Above is the article "What is Zalo Pay? Instructions to register, use, deposit and withdraw money at ZaloPay" of the Virtual money blog, hopefully through the article you can easily log in and use your ZaloPay account.
If you have difficulty logging in, using or depositing and withdrawing money at Zalo Pay, leave a comment below of Virtual money blog Okay, we will answer you as soon as possible. And do not forget yourself one Like, Share , and 5 star rating below. Good luck.