I still remember at the beginning of 2017, it was very difficult to find a reputable exchange, back then we Vietnamese frequented btc-e.com (currently, her sister is worshiped on the altar already). After a while the only option was available Poloniex , and Bittrex. Back then, those floors were the only option if you were passionate about Bitcoin!
In 2019, the trend changed when hundreds of exchanges grew, so we fell into the game with too many exchanges and we know which one to choose? Everyday, Blogtienao get questions from customers who are asking which floor is good, which is having ABC problems and how to solve it, until now although the knowledge of investors has increased a lot, those questions are still there. great number of
The reason for this is because we are Vietnamese investors, Vietnamese, our language skills are limited, so when we encounter problems, we don't know where to visit, so today Blogtienao will introduce introduce to you as well as detailed reviews of an exchange that can solve the above problem: VCC.EXCHANGE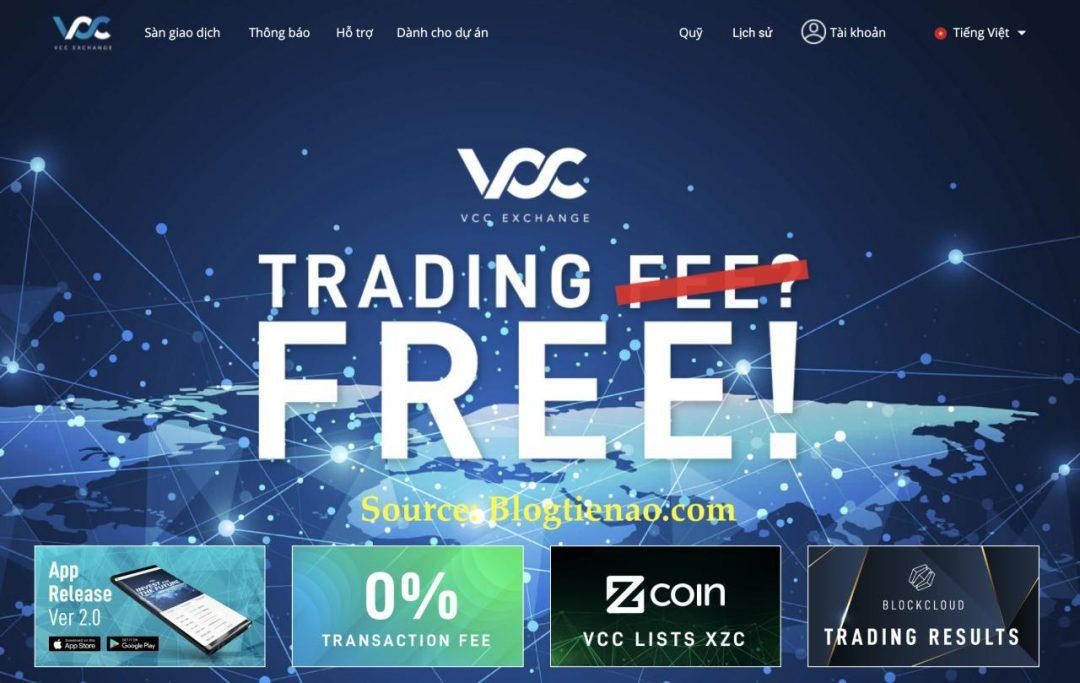 What is VCC EXCHANGE
VCC Exchange leaves Crypto exchange is headquartered in Singapore and also in Vietnam, operating in the blockchain field. Currently, the exchange is supporting Crypto - Crypto trading with more than 104+ different coins / tokens. In the future, there will be more updates to other hot coin / token.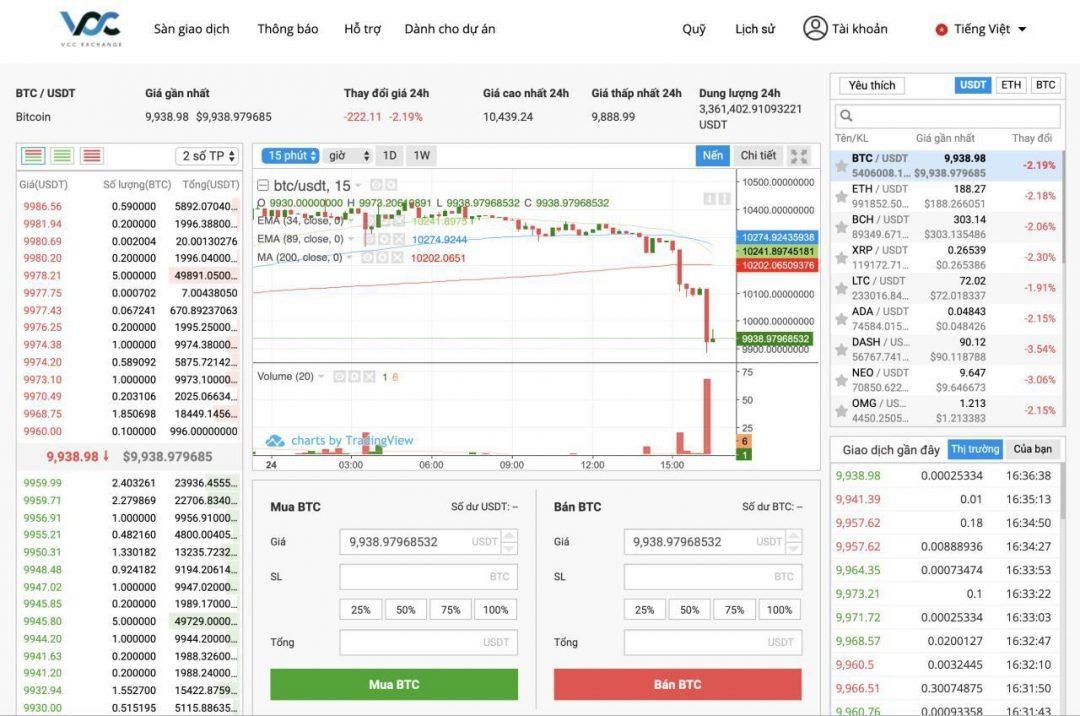 By understanding the problems that arise in the investment process that Vietnamese investors often encounter, VCC Exchange focuses on providing a complete, reliable, transparent trading platform, along with the Apply world-leading technology, so everyone can really feel safe and secure.
With such a vision, VCC does not merely stop at a trading platform, but VCC's projects are also aimed at supporting startups in the blockchain field, including advisors, connections, and heads. investment, and other incubation programs. So should we choose this floor or not? Let's evaluate its advantages and disadvantages first.
Advantages and Disadvantages of VCC Exchange
Advantages
Support is Vietnamese: As mentioned above, there are many investors who have trouble knowing where to find help because of their limited language ability. VCC can overcome this because they are a company based in Vietnam, so you can directly call, email, contact in Vietnamese without any hassle at all, processing speed Their problem is also very fast.
Support more than 104+ different coins / tokens: all coins that are traded on Bittrex are present at VCC (because of the liquidity sharing policy with Bittrex). Therefore, there are many tokens that other exchanges do not have: BSV, LUNA, GRIN, MONA, SOLVE, OCN, SPND, ... In the future, VCC will continue to add many HOT projects that have been and are on the exchange.
0% Transaction Fee: This will make professional traders very interested because they will not charge a fee to execute trading orders like other exchanges. However, transaction fee will be refunded at the end of each month instead of applying 0% always at the time of placing order. It is necessary to do so to avoid wash trading (wash trading is the act of buying and selling at the same price multiple times to take advantage of increasing the volume of coins). And of course wash trading accounts will not be refunded.
Standard Vietnamese language, has a simple, easy-to-use interface, suitable for Vietnamese traders' style.
There is APP on IOS and Android, which helps you conveniently execute commands while outside without a laptop.
Development team VCC's are well-known industry figures, with well-known names and public addresses, unlike other Vietnamese projects, so it is quite transparent (VCC's Team details will be introduced below). )
Compliance with the law clear and transparent. There is company address clearly in Vietnam.
Invested by large funds like Signum Capital, Axiom Associates. Signum Capital is Singapore's richest royal fund, has invested in large projects in Vietnam with high profits such as Kyber Network, Tomochain (Tomo has just been announced to list Binance)
Bittrex is a partner of VCC: you know, Bittrex is one of the most reputable and famous exchanges in the world and especially in the US, so the legal compliance is probably not as good as Bittrex. So Bittrex is hard to pump or dump coins. But with VCC, this can happen because VCC is not in charge of US management.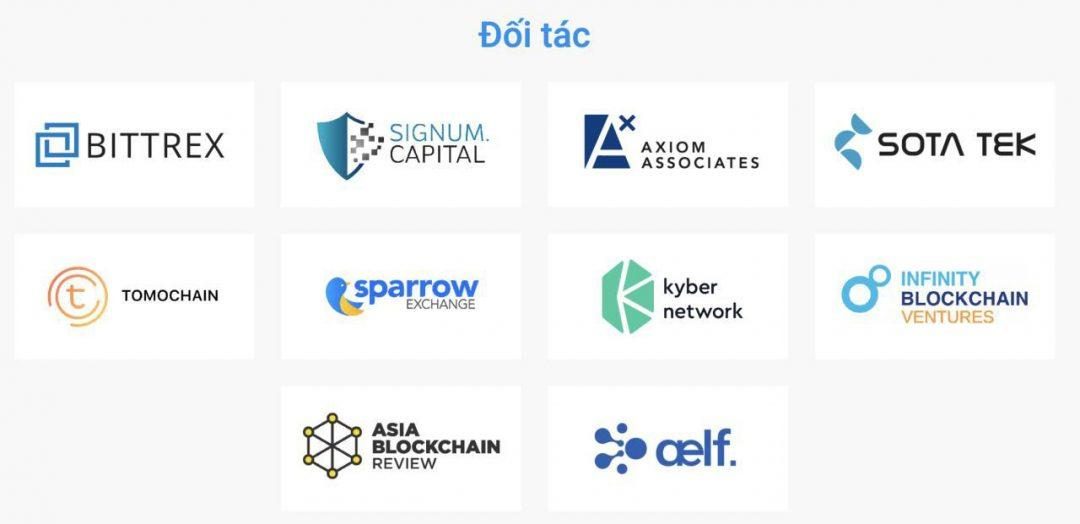 Defect
Due to the concentration of the world market, few investors know about it in Vietnam.
Although supporting many coins / tokens, it is still not enough to meet the needs of Vietnamese investors.
Not support VND.
Transaction Fee
As is common in the advantages, now to prioritize the market, VCC is applying the 0% Trading Fee policy. Please quote verbatim from VCC
"From 07:00 (Vietnam time GMT + 7) on August 21, 08, VCC Exchange will apply the program TRADING FREE (0% transaction fee) for all trading pairs. Accordingly, on the system, a transaction fee of 0.25% will be applied for each matching buy / sell order. However, all of these fees will be refunded at the end of each month to the user accounts. "
This is quite exciting, isn't it? In addition to transaction fees, there are deposit and withdrawal fees, all of which are clear and transparent
Deposit Fee: Free
Withdrawal Fee: Depending on the coin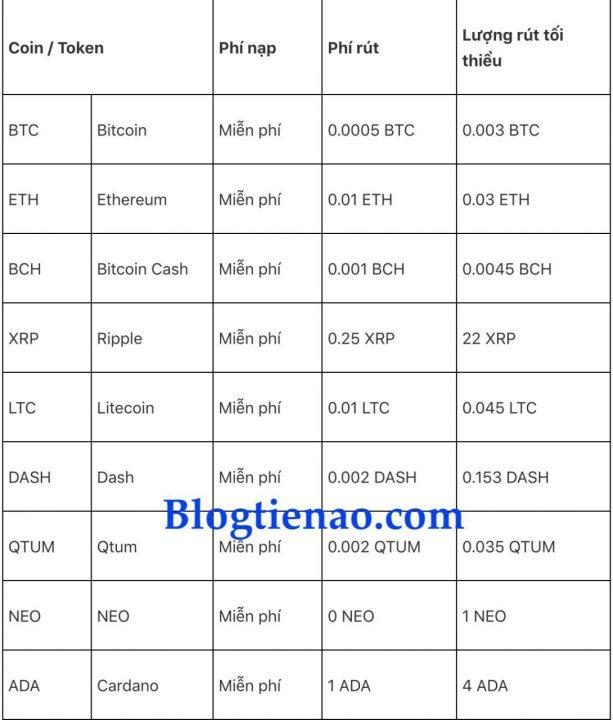 You can look up the details of fees squid fishing tours
VCC EXCHANGE is it safe or not
This may be the first question of many people when asking issues related to the exchange. Therefore, Blogtienao pays special attention to this part, even me, when choosing an exchange, it is necessary to choose a unit with clear and full address as well as legal. So is VCC EXCHANGE safe?
The answer is yes, for the following reasons:
Company addresses in Singapore and Vietnam, fully comply with legal regulations of the state.
VCC appeared major events with large funds participating such as Golden Gate Ventures, Vina Capital, representatives of government agencies as well as news on VTV1, Vnexpress, Cafebiz.
There have not been any related doubts or incidents.
VCC EXCHANGE Development Team
(Update later)
Besides, Blogtienao There was also a small talk with Mr. Son - Head of Marketing of VCC EXCHANGE to clarify the vision as well as upcoming plans and strategies.
VCC EXCHANGE is a trading platform that has been established for a long time, but has little activity in Vietnam, so what is the reason?
Recently, VCC Exchange did not want to do much Marketing in Vietnam because our main direction is go global. If we use the image of "Vietnamese floor" for marketing, many Vietnamese people will be hesitant, even if there are certain favors for the Vietnamese community. Right now, everything (number of tokens, volume, security, etc.) is of an international standard, so we want to market in a way that focuses more on products - product marketing instead of brand marketing. (brand marketing). However, in the coming time, VCC Exchange will focus more on the Vietnamese market when Q4 / 2019 will launch VND allowing investors to deposit - withdraw - trade in VND on VCC.
What is the current number of users and investments on our side?
The number of users on our side just launched in May has now reached 5 numbers. Regarding the trading volume, my side shares the volume with Bittrex 6% (similar to the Upbit - Bittrex relationship), so Bittrex users should completely switch to VCC Exchange for many reasons. In which, the main reasons are: VCC Exchange is free of transactions, UI UX is better than Bittrex, has mobile apps on both iOS and Android, does not worry about locking your wallet suddenly, supporting Vietnam quickly, office and team. Founders in Vietnam are very clear and reputable.
What are your goals and plans for the end of 2019?
The goal towards the end of the year of VCC Exchange is to be one of the options for all Vietnamese traders. The "choice" here is not to make everyone deposit into the VCC Exchange, but to make everyone aware that VCC Exchange is a very good Vietnamese crypto exchange to use. In the near future, we will develop IEO and fiat (cash transactions - VND). In my opinion, if the product is not good then it is better not to launch, which means: if the floor lacks a pair of coins or a small volume, we will not promote, IEO does not bring profits to investors. We don't want to do it. Fiat is too expensive or inconvenient. Hope everyone can cooperate with VCC Win-win in this market.
Thank you for participating in the interview, wish you and VCC are always healthy and developing.
Instructions for Registering and using VCC EXCHANGE floor
Registration
B1: Go to this link: https://blogtienao.com/go/vccexchange
B2:? In the top right corner, you choose Vietnamese language for easy operation
B3: Click on the Sign up box, you fill in the email information, phone number and password, agree with the condition, then click register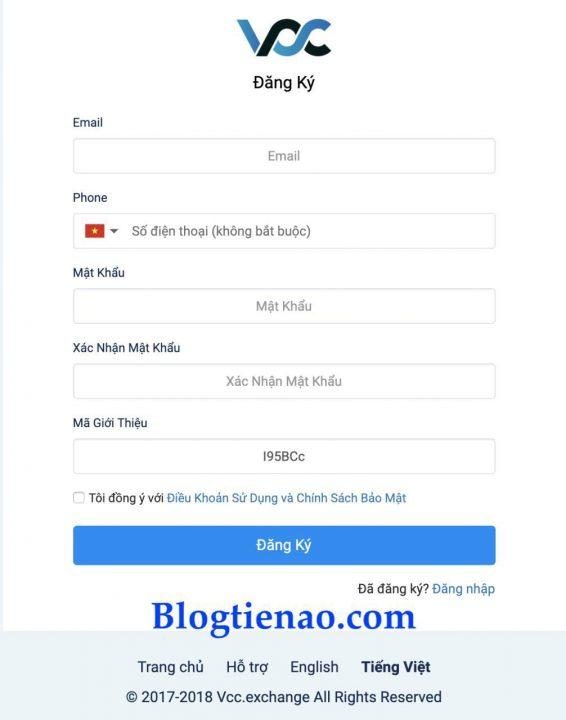 VCC will send a verification email, all you need to do is go to the verification email and you already have an account on the VCC EXCHANGE exchange.
Account Security
What I want you to do first is that you must activate 2FA (Google Authenticator) for your account to avoid unnecessary consequences, the activation is very easy. You come here: https://www.vcc.exchange/account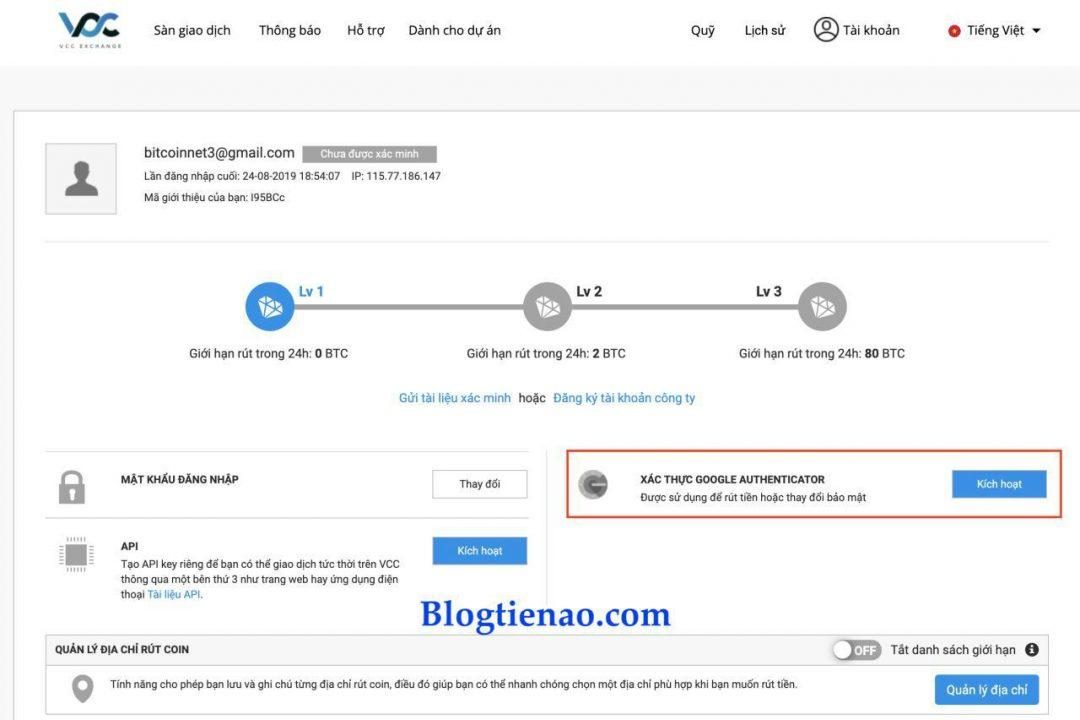 Press the activation button, a guide will appear, you just need to follow the instructions to activate successfully and ensure the safest of your account.
Identity verification
To verify your identity, go to this link: https://www.vcc.exchange/account/identityPersonal
Please fill in your personal information, follow the ID card, then prepare the photo on the front, back, and the selfie holding the ID and then send it to VCC, the team will conduct verification for the account. your account in 24 hours, it's fast.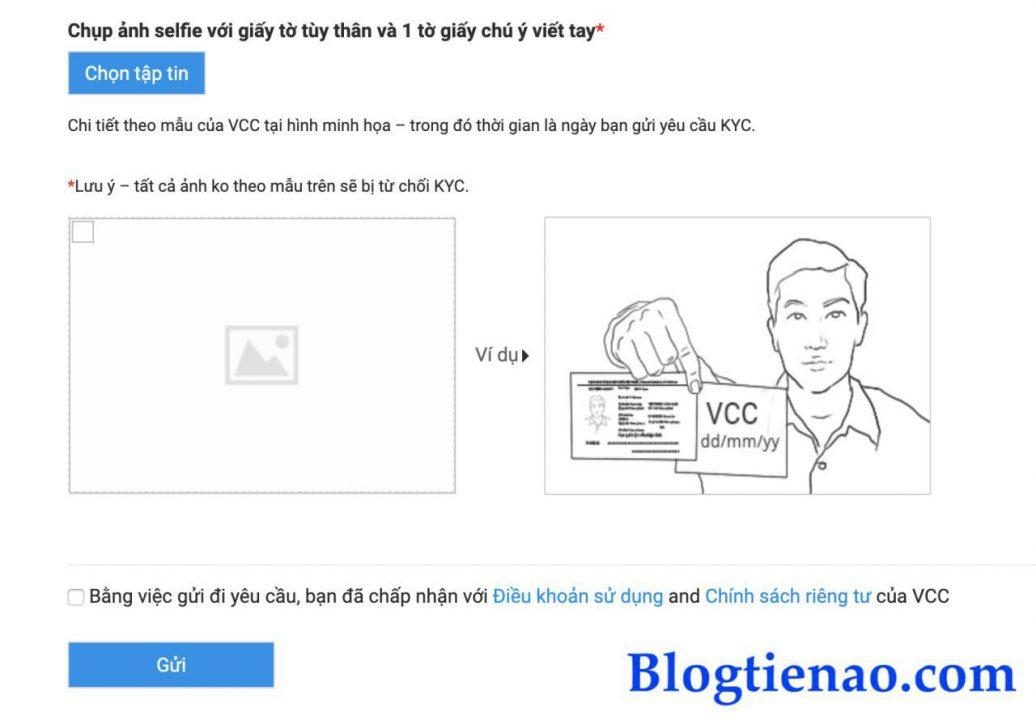 Deposit / Withdraw Coin
Deposit / withdraw coin is very simple, you choose Fund >> Deposit Coin / Withdraw Coin. Select Coin to deposit / withdraw and finish.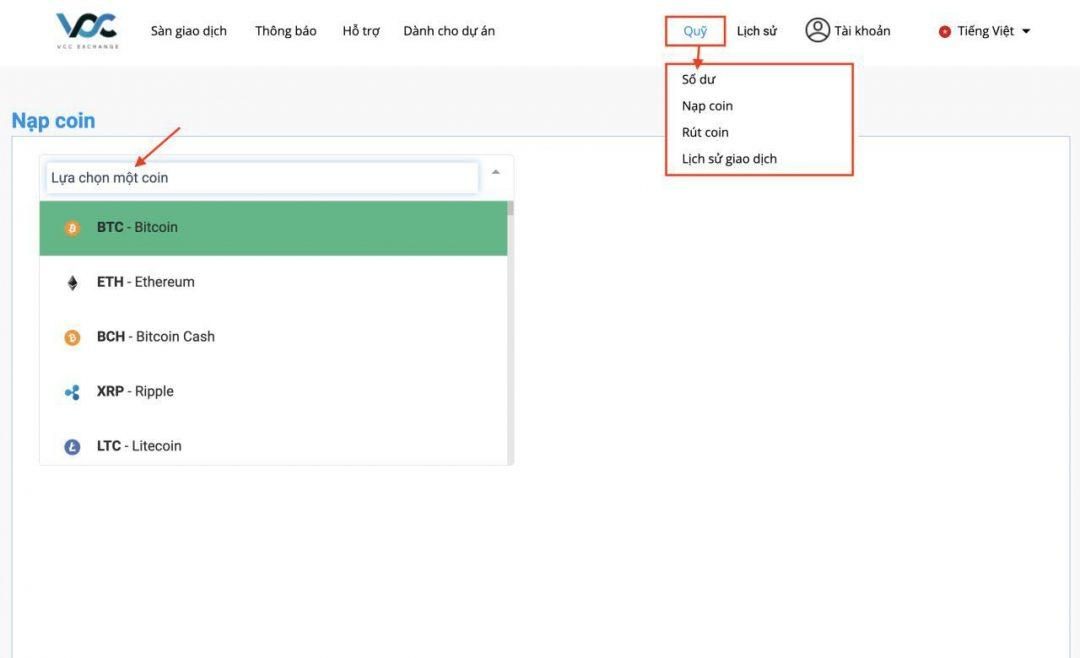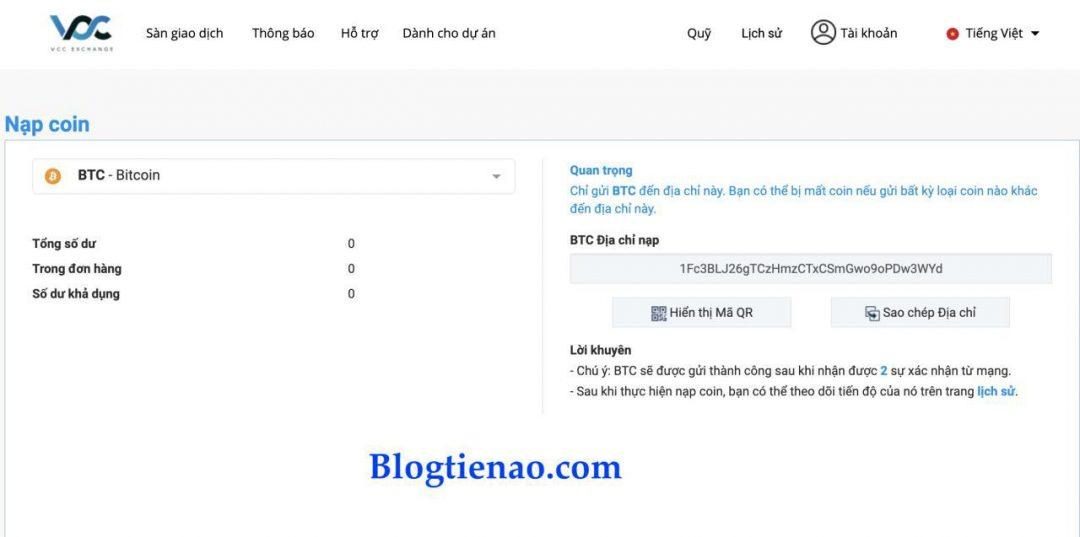 Deal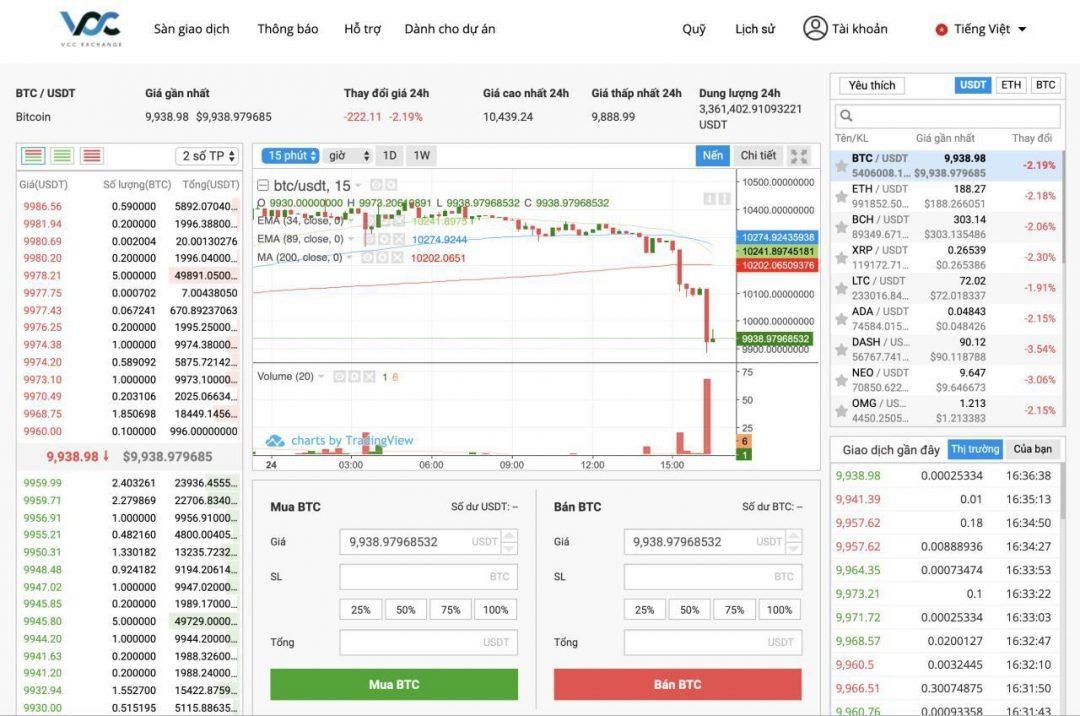 You see, the design is optimized, very similar to the side Binance, so those who have been using the Binance exchange are very easy to use here.
Epilogue
Thus, in the days of so many exchanges, apart from the big crypto exchanges like Huobi, Binance, Kucoin, Okex,… Well VCC.EXCHANGE It is also worth noting that, from the above assessments, I believe VCC.EXCHANGE will continue to grow into a strong trading platform in the near future and a Vietnamese product of Vietnamese people. Global. I wish you every success