What is TRON (TRX)?
TRON is a blockchain-based decentralized protocol.
The TRON Foundation was founded in September 9 by current CEO Justin Sun.
TRON mainnet was released in June 6.
TRON actively supports Dapps developers and smart contract implementers.
Communication Blockchain TRON's is highly scalable because it is Public Blockchain.
What is public blockchain?
Public Blockchain (Public Blockchain) completely unrestricted access.
Anyone with an Internet connection can send transactions, and become a validator.
That is, participate in the implementation of the consensus protocol.
Purpose of creating TRON (TRX)
The purpose of the TRON project is to create an effective and powerful Blockchain platform for content distribution in the digital entertainment industry.
TRON allows users to freely publish, store and own data.
To explain more clearly, TRON is an ecosystem run by a non-profit organization.
Made to cater to digital entertainment content lovers all over the world, not for profit.
The BTA will make this clear in the section below what "the TRON platform can do"
What can the TRON platform do?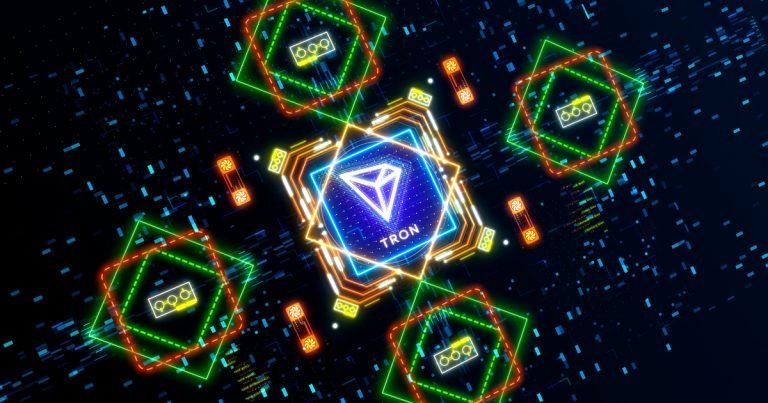 TRON works by being a platform for content creators to put their works on.
These works can be movies, music or images ...
And these creators can sell them on TRON's platform.
If they want to buy and sell they will use the TRX token to transact and of course there is no charge.
What is TRON's SUN Network?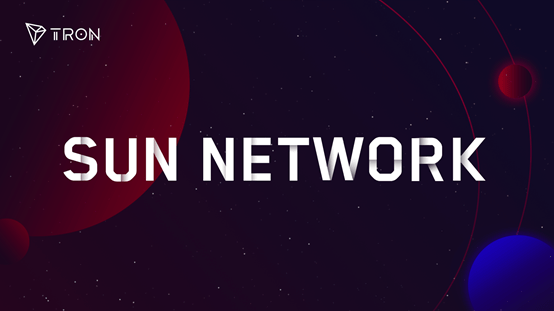 SUN Network is an expansion plan for TRON's main-network ecosystem.
Includes sidechain oriented smart contract application (DAppChain) and other expansion projects.
DAppChain, what is sidechain?
DAppChain is a sidechain-related expansion solution smart contract TRON.
The solution provides high security and fast speed for on-chain operations of DApps.
And also provides unlimited scalability for the main TRON network.
DAppChain feature
DAppChain is the first product of SUN Network project.
DAppChain is compatible with TRON's main chain.
Fully supports smart contracts with low consumption, security and high efficiency.
DAppChain is committed to providing all ecosystem participants with a highly flexible network.
Compatible with TRON protocol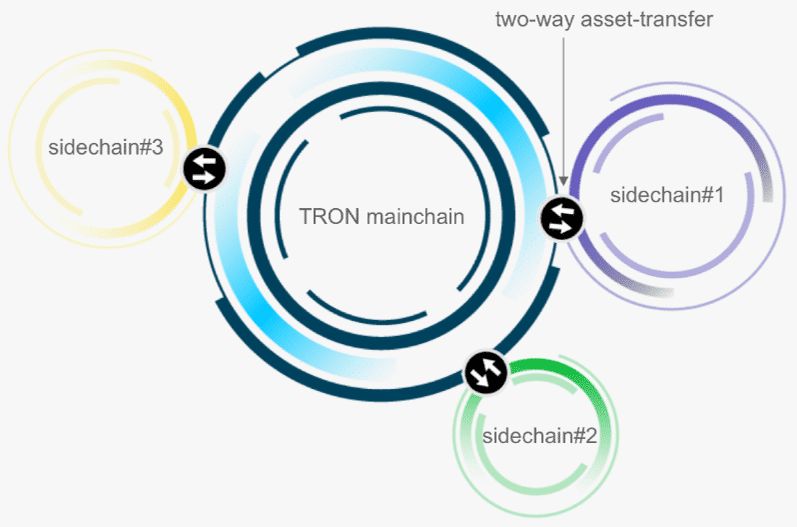 Sidechain uses DPoS consensus, just like the mainchain.
It supports smart contracts and almost all the mainchain's functions.
TRON users can easily adapt to sidechains.
And developers can quickly migrate or develop new DApps on sidechains.
To learn more about SUN network as well as DAppChain and Sidechain, you can visit here: https://tron.network/sunnetwork/doc/guide/#i-overview
Features of TRON
There are 4 following features:
Data liberation: data including images, movies, audio, etc. can be uploaded or stored on TRON platform.
Content licensing: platform uploads will be licensed and users will receive TRX.
ICO: users can freely distribute digital assets as an ICO.
- And other users will benefit from the continuous development of data collaborators by purchasing such digital assets.
Infrastructure: Decentralized infrastructure includes autonomous games, distribution exchanges, forecasts and game systems.
TRON development roadmap (TRX)
August 8 to December 2017: building a secure system to store data, launching the mainnet.
August 1 to December 2019: focus on content development such as creating, publishing, and spreading content to receive rewards with TRX.
August 7 to December 2020: enable ICO on TRON platform, the platform will be developed into a personalized ecosystem.
August 8 to December 2021: TRON platform allows generating tokens to dividends to users.
August 4 to December 2023: TRON will act as a video game platform for its original purpose, gamers will receive the TRX reward.
August 9 to December 2025: completing the objectives, becoming the world's largest blockchain-based decentralized game platform.
Justin Sun and the development team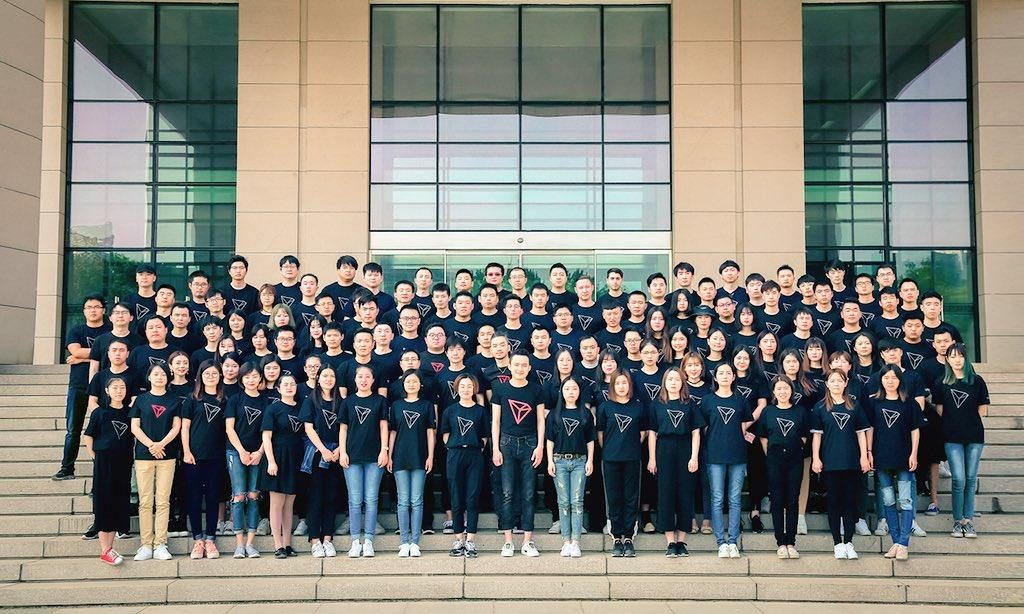 Justin Sun is a familiar name in the world of crypto community.
Sun is currently the CEO and Founder of the TRON project.
Although less than 30 years old but Sun has many respectable achievements.
As in the top 30 Under by Forbes in Asia and China.
Under Sun there are many elite faces with high expertise.
CTO Lucien Chan is a former Alibaba employee with years of experience working at Tencent, Qihoo 360.
Technical expert Xiadong Xie has experience in e-commerce.
And some other members like Tang Binsen, Chaoyong Wang, Dai Wei ..
What is TRX?
TRX is a cryptocurrency that operates on the TRON blockchain.
It is built on the ERC-20 standard of Ethereum.

Purpose of using TRX
TRX is used to pay transaction fees, creating and enforcing smart contracts.
TRX is also used to pay for services and goods on the TRON platform.
In addition, users can use TRX to vote for candidates to operate the network and as a reward.
Some basic information about TRON (TRX)
Token: TRX
Using Blockchain: Blockchain TRON
Maximum total supply: 100 billion TRX
Circulating supply: 66 billion TRX
TRON (TRX) exchange rate

You can follow the TRTA (TRX) exchange rate updated continuously by BTA here: https://blogtienao.com/ty-gia/TRX/tron/
Where to store TRON (TRX)?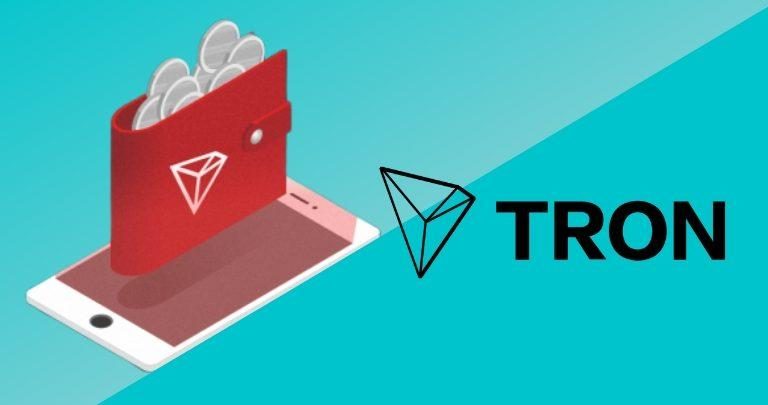 You can choose the listed exchanges TRX to store, but only choose large and reputable exchanges.
In addition, you can choose wallets to store TRX such as:
Tron Wallet, Trust wallet, Ledger Nano S, MyEtherWallet, Cobo Wallet, Atomic Wallet ..
Buying and selling TRON (TRX) on which floor?
Until now, TRON (TRX) has been listed by many cryptocurrency exchanges.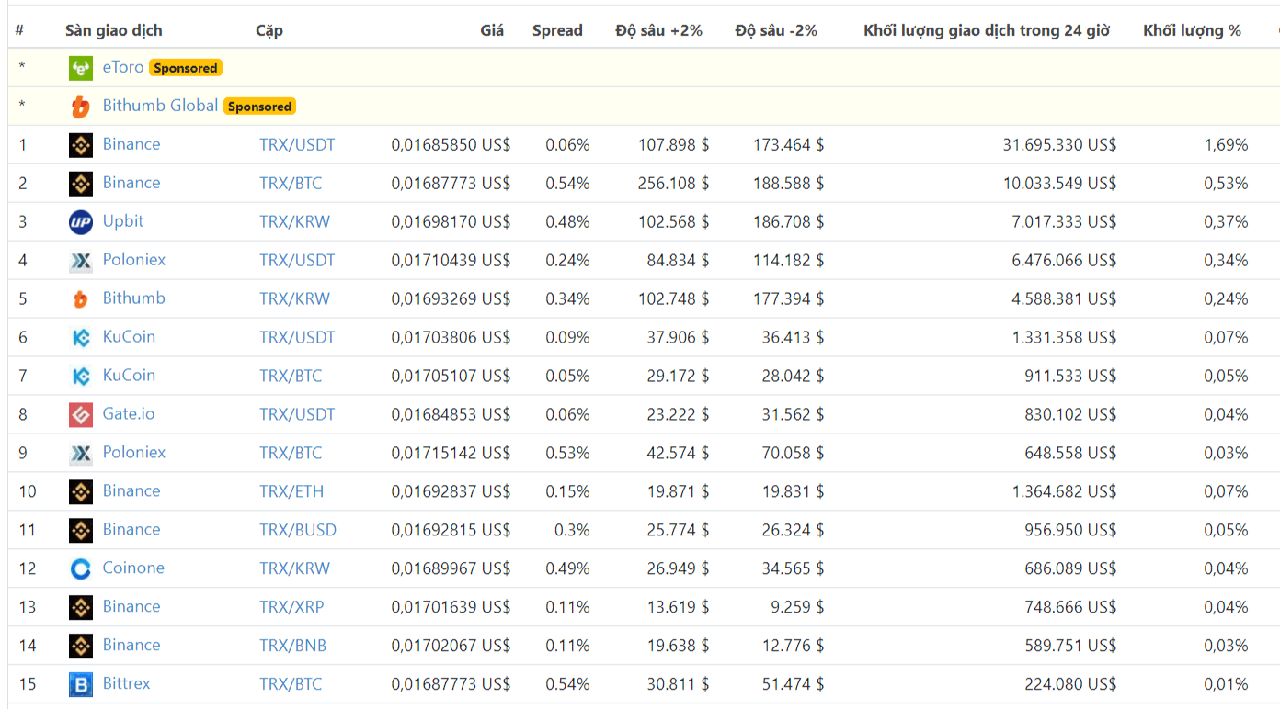 Which some big names like Binance, KuCoin... (especially the largest trading volume is Binance).
BTA also has a detailed article on buying and selling Altcoin on Binance
See registration and usage instructions right away: Binance floor
>>> Those who have not registered the Binance exchange can register here: https://blogtienao.com/go/binance
See more information at:
Should TRON (TRX) be invested?
Similar to the previous articles, BTA only provides you with detailed information about the coin.
BTA cannot help you answer this question.
Surely through the information that BTA has provided above, you also have the answer for yourself.
The investment or not is the personal choice of each person.
However, if you have decided to invest, you should also learn carefully and fully prepare psychologically.
And don't forget the mantra "don't put all your eggs in one basket".
Wish you a successful investment.
If you have any questions, please inbox directly Fanpage BLOG MONEY VIRTUE.
Or you can post questions to the Group Crypto & Blockchain Vietnam.
Thanks for reading the article and don't forget to support BTA in upcoming projects!