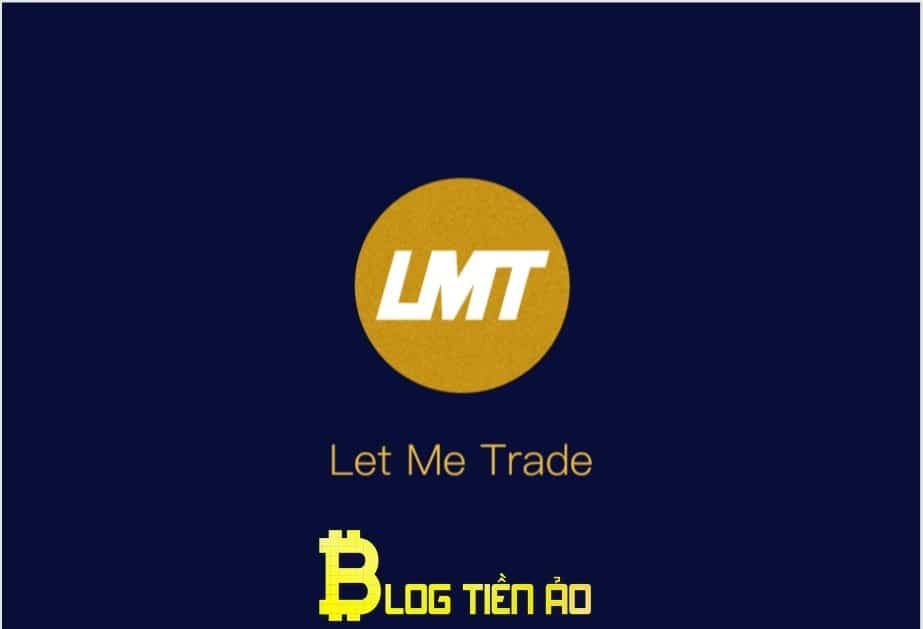 What is LMT?
LMT LetMeTrade is a Crypto Broker - cryptocurrency broker. Do not misunderstand people because this is not an exchange!
As a broker, LMT provides a cryptocurrency trading platform. The platform offers you many trading methods such as Margin trading, Social trading, Instant trading.
Moreover, LMT provides you with trading algorithms that help you limit your exposure to financial risks.
Currently, the broker platform offers you 5 Strategy (strategies) such as: Stop-limit, Time-weighted average, Trailing, lceberg order, Sniper order.
Transaction fee
Except for Instant trading, you will have a maker and taker fee of 0.1%.
| Species | taker | Maker |
| --- | --- | --- |
| Instant trading | | 0.15% |
| Other types of transactions | 0.1% | 0.1% |
Note: Maker was the one who placed the order, taker is the person who executes the order.
Margin trading interest
| Crypto type | Maximum leverage | Interest rate every 8 hours |
| --- | --- | --- |
| USDT | 10 | 0.05% |
| BTC | 10 | 0.05% |
| ETH | 10 | 0.05% |
| EOS | 5 | 0.05% |
| XRP | 5 | 0.05% |
| BCH | 5 | 0.05% |
| LTC | 5 | 0.05% |
| TRX | 5 | 0.05% |
| ETC | 5 | 0.05% |
Strategic partnership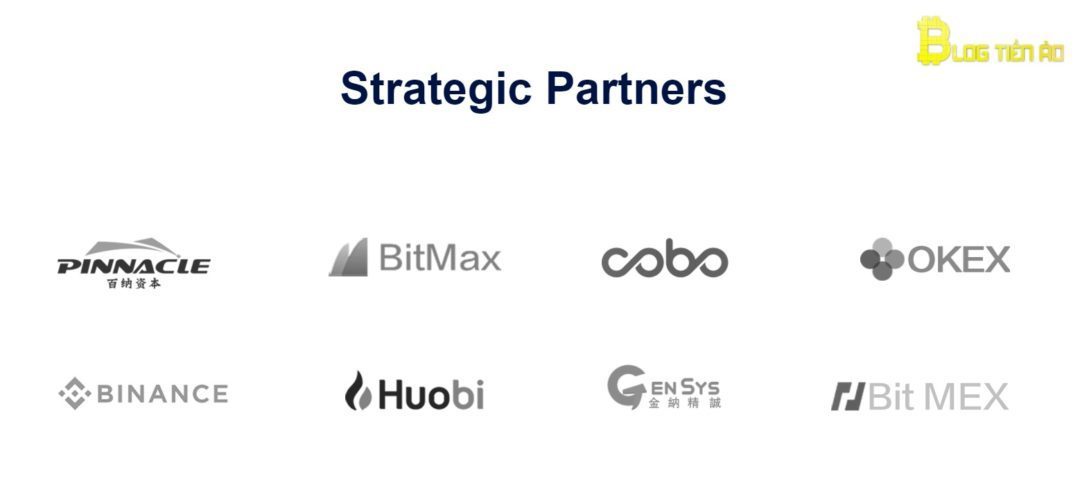 What is the difference between LMT and other units?
As mentioned above, the strength of LMT is that Social Trading (copy transactions), Margin Trading (using leverage) and Instant Trading (Swap very quickly). So it has advantages that others don't.
Social Trading will allow customers to copy trades of "Pro Traders". Applies to non-leverage trading too.
The profit sharing program is carefully designed. It better encourages professional traders by allowing them to customize their share of trade profits with their followers.
The affiliate program is designed specifically for influencers and community leaders. The commission refund rate is as high as 60%.
Instant Trading (Swap) offers better rates and quotes will last for 15 seconds.
Margin Trading - Margin trading on different exchanges allows you to use your capital better.
A set of professional trading algorithms that allow you to trade large volumes.
Instructions for registering Let Me Trade account on the phone
Here I will guide registration on the phone for everyone offline.
Step 1: Everyone in https://blogtienao.com/go/lmt will be registered interface as shown below.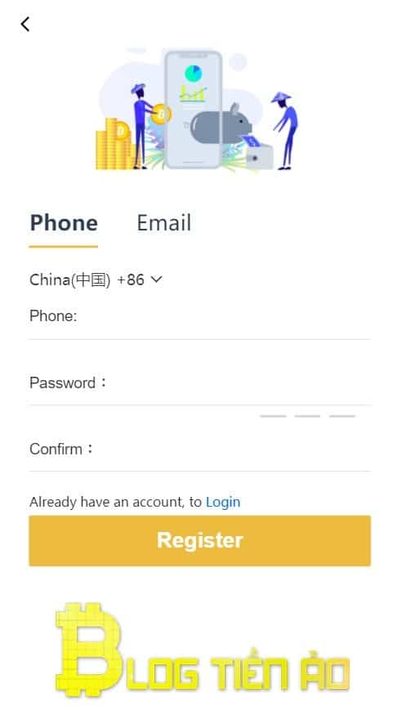 Step 2: Choose to register by phone number or email
Here I will guide you to register by phone number. Everyone +84 if it is a Vietnamese phone number. Next, to register you enter the following information:
Phone: Enter your phone number
Password: Enter the password
Confirm: Retype the password
Finally sell click the button Sign Up .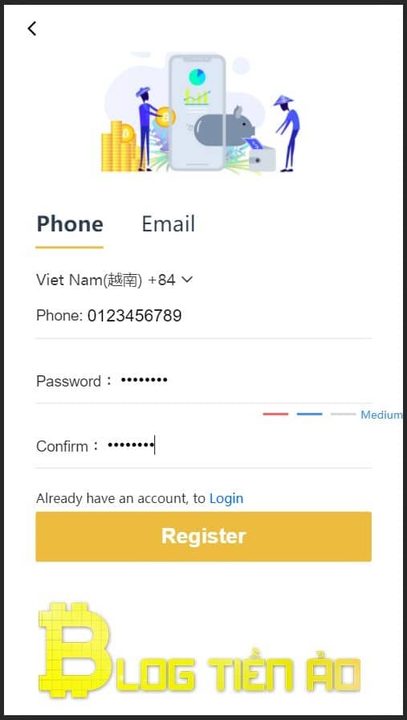 Step 3: Enter the verification code sent to your phone number.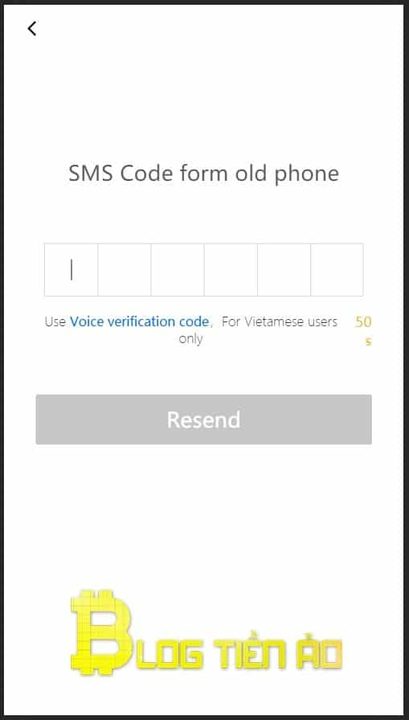 So you have successfully registered for LMT account already. Very simple is not it!
Account login instructions
Step 1: Everyone in Settings then click Register / Login to log in to your account.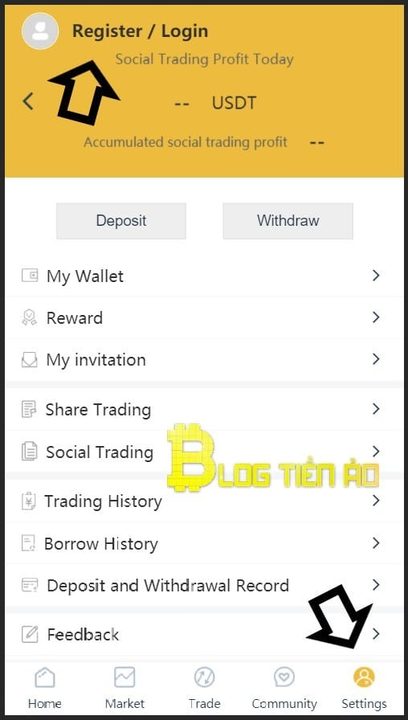 Step 2: Enter your phone number and password into "Phone Number"And"Password". Finally click the Login button is finished.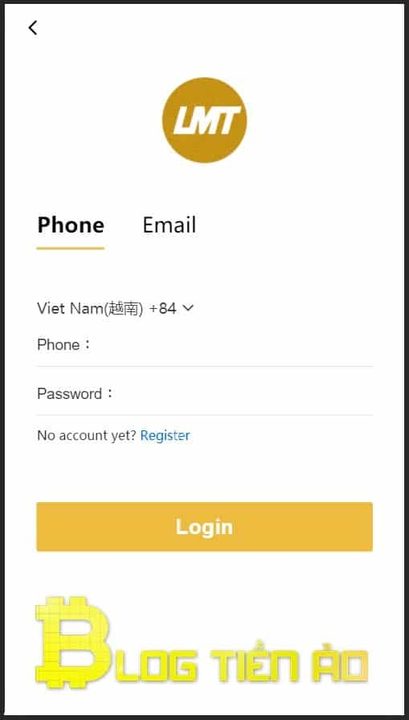 Account security instructions
Email link
Step 1: Click on your account section as shown below.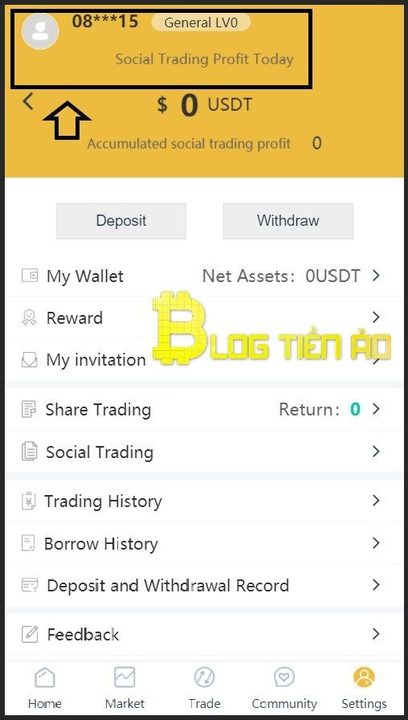 Step 2: Click on it Sercurity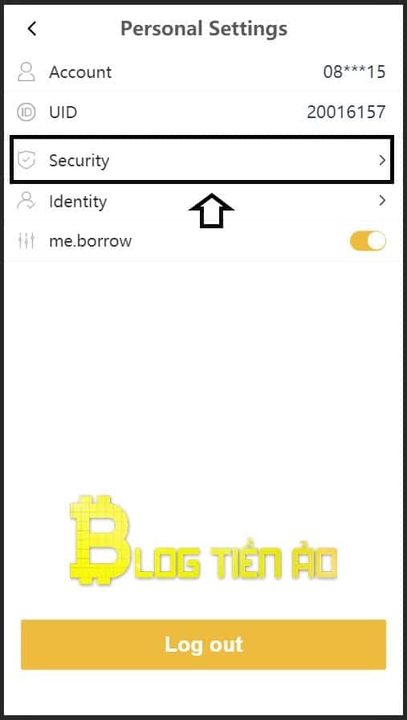 Step 3: In the area Email, people click Link to associate an email with your account.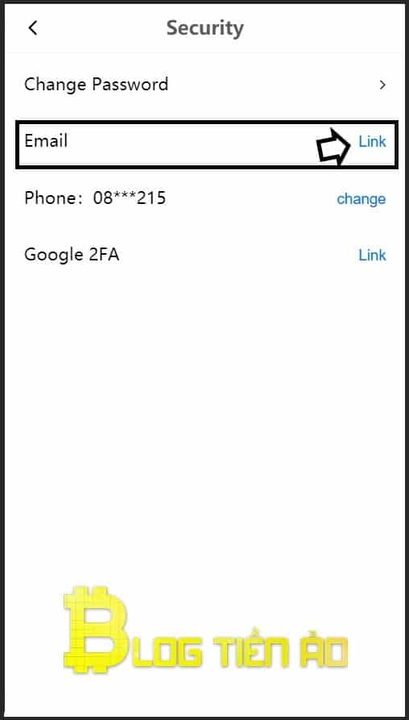 Step 4: Enter your email then press Send. Check your email and enter 6 numbers then press the button Confirm.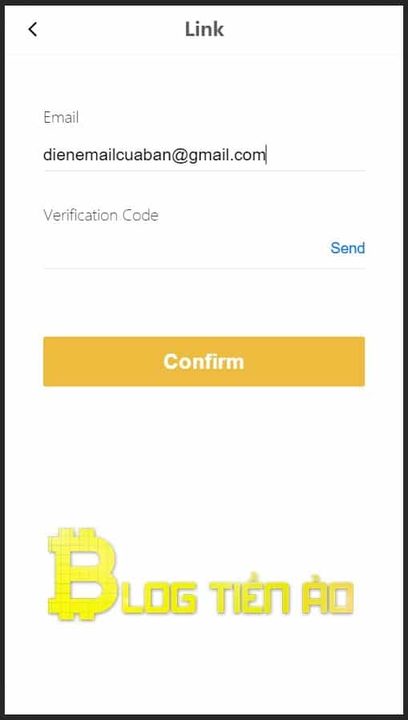 Step 5: Entering the code sent to your message is the link with the email is done.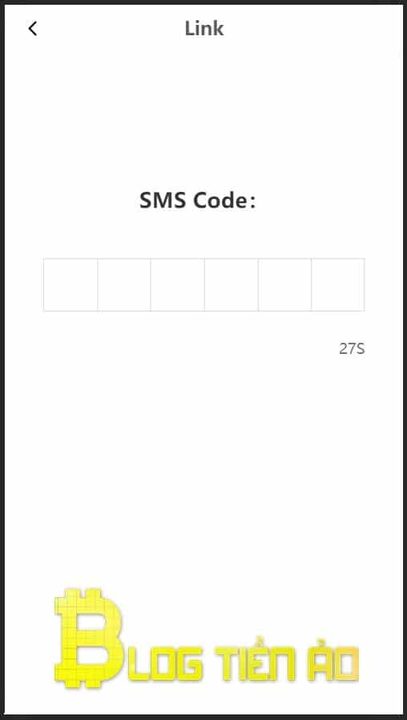 Turn on Google Authenticator (2FA)
Step 1: Also in the Security section as above, click Link at "Google 2FA".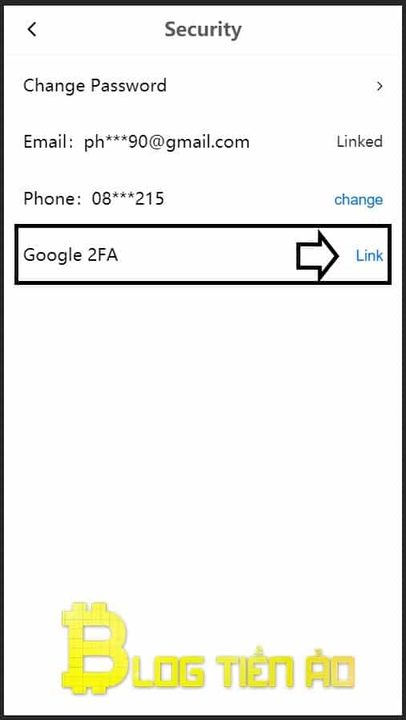 Step 2: You download the Google Authenticator application to your phone. Then you copy the key in the section (2) then enter the downloaded application.
Copy 6 numbers from Google Authenticator to enter the section (3). Finally click on the button Confirm .
See now: Instructions for use Google Authenticator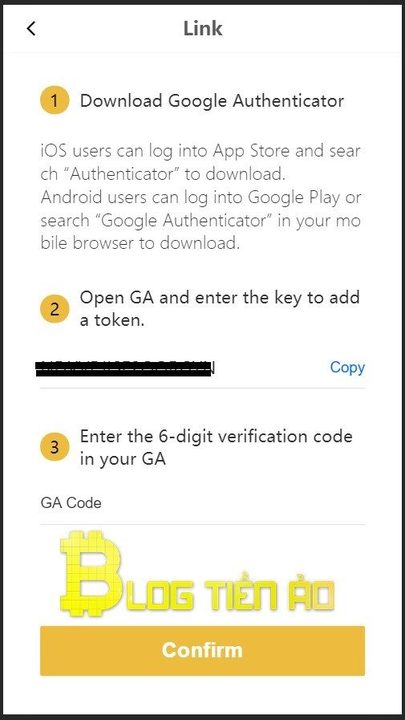 Guidelines for identity verification (KYC)
Step 1: In the account area, select "Identity". If you don't know where this is, please review the section Account security home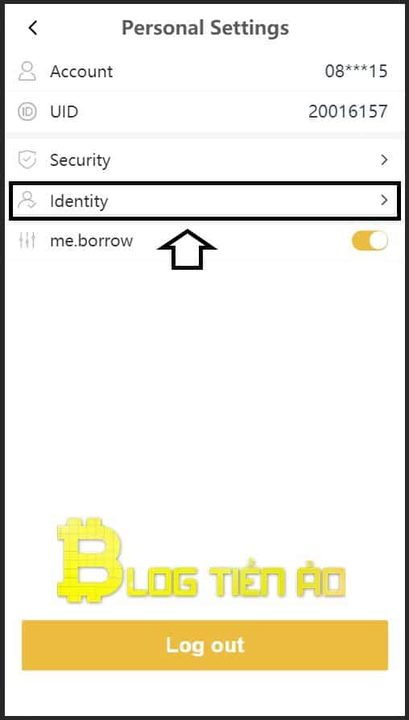 Step 2: Enter the following information:
Last Name: Your name
First Name: Your first name
Nationality: Click and select a country (Vietnam)
Certificate: Type of document for verification (Passport or Citizen Identification Card)
After selecting all the information, click the button Confirm to the next step.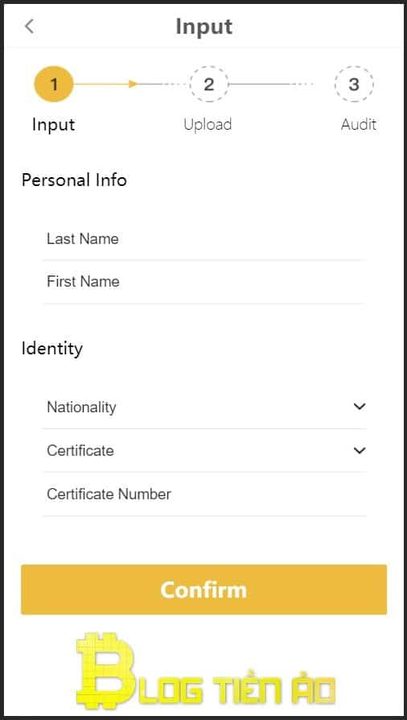 Step 3: Upload a photo of the front, after the verification document, and an image of the face you are holding the document.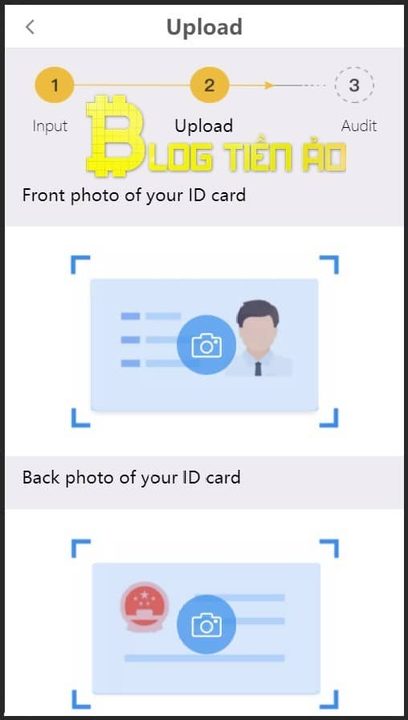 After you have downloaded all the documents, click the button Submit.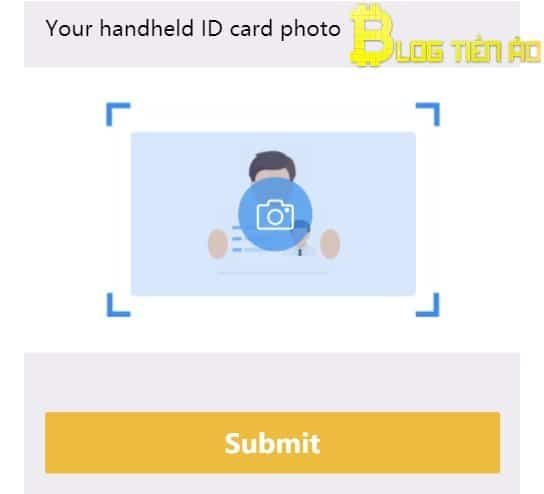 Now you just need to wait for identity verification.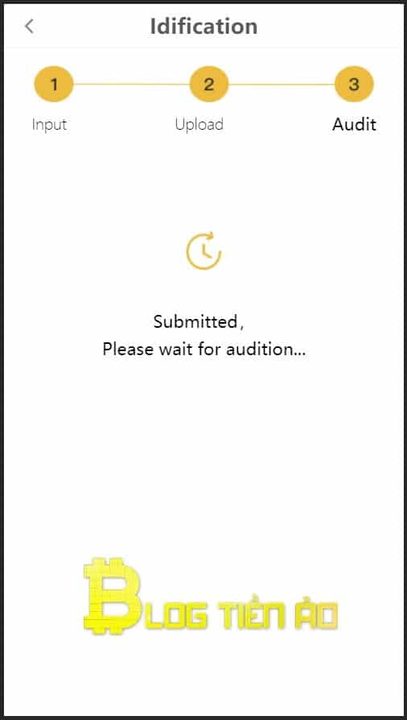 Note: Currently, you can register and not required KYC can still trade. However, you should KYC to protect your account and withdraw money easily.
Instructions for Deposit / Withdraw
Deposit funds on LMT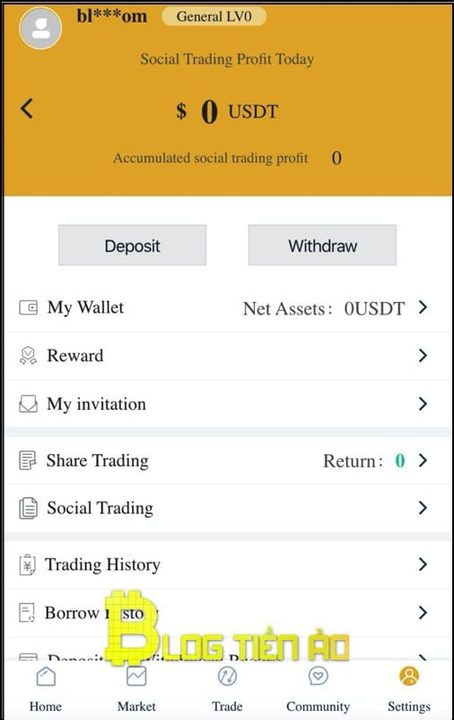 To make a deposit: Click on "Deposit". The loading process is also very simple. LMT supports deposit in BTC, ETH, USDT, XRP, BCH, LTC, EOS, BNB, BSV, XLM. Very convenient.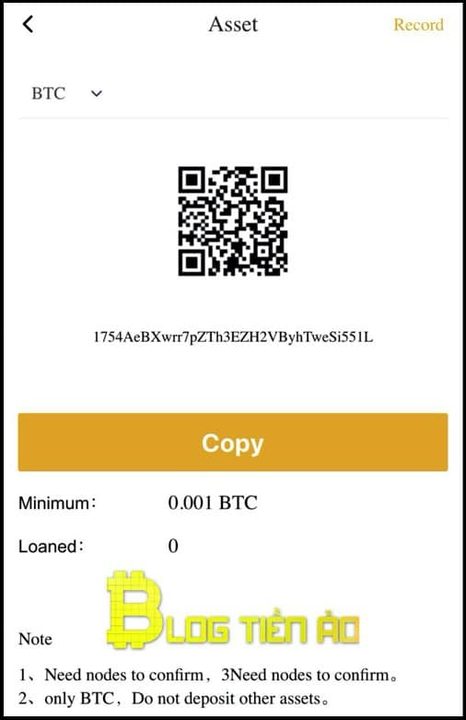 After 3 confirmation on Bitcoin Network, the money will go into your account.
Withdrawing Money On LMT
Currently, when you withdraw money, you only withdraw on the website. BlogTienAo has contacted them about this issue, they said that they will update as soon as possible the feature of mobile withdrawal for you to transact conveniently.
Therefore, BTA will update after this part.
Trading guide on LMT
Social Copy Trading
Social Trading is probably the trend in 2020. When you can make trades easily by copying the trades of other Pro Traders.
Step 1: Click on "Community", reputable Pro traders appear with interest rates, winning rates.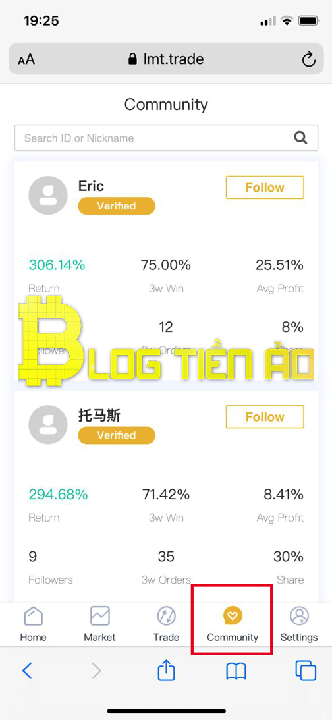 Step 2: To view Trader's details, click on their name.
Jim Lee: The name of the trader
Personal profile: Brief description of the trader
Return: Returns
3w Win: Win rate within the last 3 weeks
Avg Profit: Average profit
Followers: Number of people who are copying this person's transaction
3w Orders: Number of orders in the last 3 weeks
Share: Profit sharing ratio
After selecting your favorite trader, click "Follow" to copy.
Step 3: On the copy screen, select the number of commands you will copy according to that person. Then click "Confirm":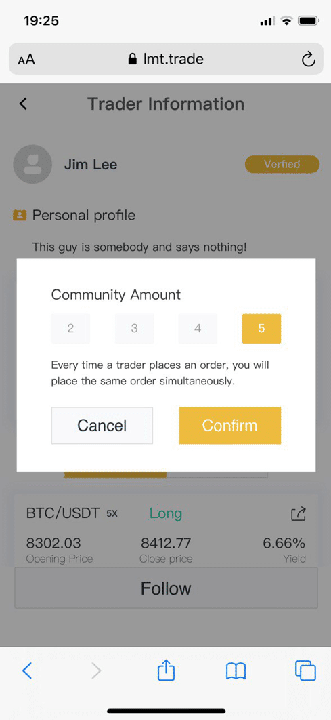 Instant Trading
This function is quite simple, it's just like the SWAP function common on other exchanges.
To trade Instant, all you need to do is enter the amount you need to SWAP. Press GET A QUOTE.
The system will get the nearest price, you have 15 seconds to think, OK, press REDEEM NOW.
If the timeout is as shown below, then click again and try again.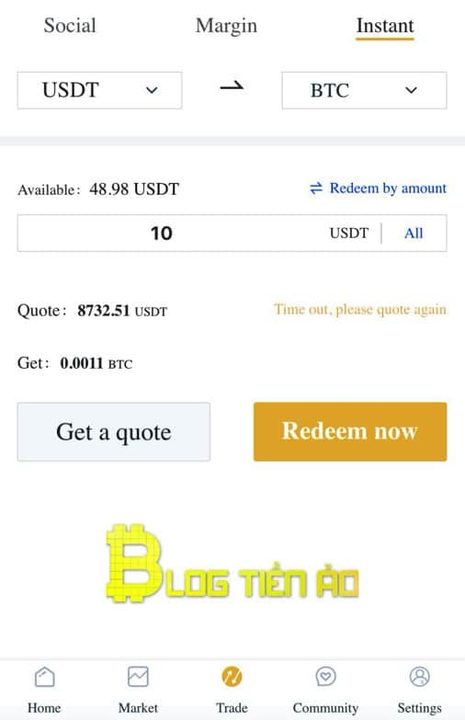 Margin Trading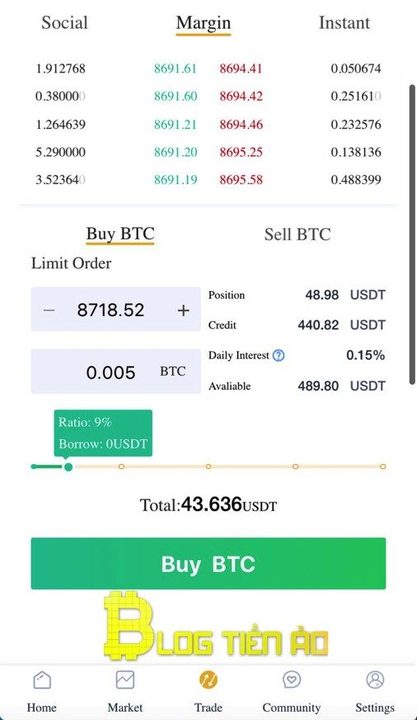 You just need to enter the amount, with the 0.15% fee equivalent to x10 leverage. So you can calculate your own numbers to enter.
Social Trading

You choose long short as well as leverage accordingly. The Advanced section will help you take profit or stop loss. Good luck
Epilogue
Although this is a newly launched floor, with the enthusiasm of the team (up to nearly 50 people), the Hong Kong-based company with clear legal. As well as great and powerful features, you can safely use it. The remaining problem is how to win.