Recent times besides Bitcoin investment then projects ICO (Initial Coin Offering) of the new digital currencies is attracting a lot of attention from investors Cryptocurrency (cryptocurrency). In these ICO projects there will be waves Crowdsale and in the crowdsale this will sell the codes Token for investors. So What is an ICO? What is Crowdsale? And what are tokens? In the world of cryptocurrencies. Let's Virtual money blog Find out in this article.
See more: Should you invest in Bitcoin? 3 things "Must Know" when investing Bitcoin?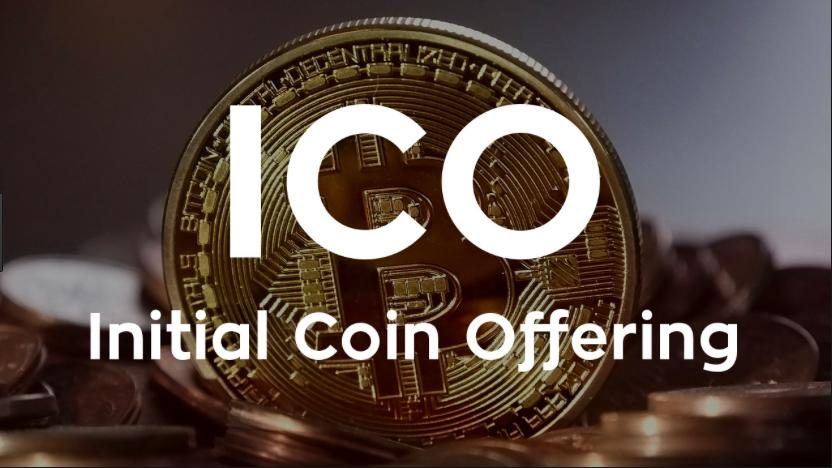 Learn about ICOs?
ICO (Initial Coin Offering) is a fairly common form of call for investment in cryptocurrency projects. Each of these ICO developers will create an event and in that crypto project will sell part of its tokens to their favorite investors in exchange for money to fund the cryptocurrency project. and develop in the future. Most ICOs accept payment by Bitcoin or Etherearound.
ICO usually before the project is completed and helps fund the founding team's costs to implement the project. For some larger projects, part of the cost of the ICO goes into building a platform and providing ongoing support for the project. They also work as an initial distribution model for cryptocurrency tokens, especially those that use algorithms proof of stake Consensus.
What are Crowdsale and Token?
Crowdsale Token sales of a particular cryptocurrency during the ICO period. Token issued in a similar fashion to the stock and often named itself the name of the cryptocurrency when sold to investors. A born cryptocurrency can open many or many waves of Crowdsale. Usually these Crowdsale takes place within 1 week or 1 month will end when the target set for the amount of BTC or ETH is reached.
I take for example the electronic money Monaco held an ICO on May 18 and ended on June 5. During the Crowdsale they sold a code Token leaves MCO for investors and raised more than 20 million USD in this ICO.
History of ICOs
One of the earliest cryptocurrency projects to implement an ICO was Mastercoin (rebranded now Omni) was Crowdfunded on the forum Bitcointalk. Mastercoin is a top-of-the-line protocol of the Bitcoin Blockchain that offers additional features that the underlying Bitcoin platform does not have. The ICO took place in mid-2013. Mastercoin (MSC) raised more than 5000 Bitcoin (BTC) at a rate of 100 MSC per BTC sent to the "Exodus address" during the ICO period.
Then the cryptocurrency project NXT has its own ICO on Bitcointalk forums, which is higher than 21 BTC (worth about $ 6000 after that). NXT created crypto cryptocurrency from scratch and has implemented the first fully proof-of-stake system. This project has been quite successful with ICO investors, peaking in 'market cap' over $ 100 million, and currently over $ 10 million. This makes it one of the most successful ICOs for investors.
Successful ICOs created a rush of new ICOs from late 2013 to early 2014, simultaneously pushing the value of Bitcoin to rise rapidly. Unfortunately, a lot of ICOs have either failed to boost their advertising or were directly scammed. However, this period has witnessed some successful ICOs such as Ethereum.
How does an ICO start?
ICO usually reported on various cryptocurrency forums, especially on Bitcointalk. The announcement topics include important information about the project, such as project, project objectives, deadline for ICO and project development, team participation, previous experience of members. within the team, project features and other ICO details.
Funds often require investors to deposit Bitcoin and more recently Ethereum, via the global public address (in this case, participants need to send Bitcoin from the address they control the private key) or by creating accounts of each participant and providing them with an address. Bitcoin only.
Specific purpose of each ICO may be different. ICOs generally recommend a minimum of a few weeks of donation and try to increase the number of BTC as much as possible. Occasionally, some ICOs will reach a limit on the amount of money for their ICO (like DigixDAO has limited the raised amount to about 5.5 million USD). In particular, a small amount of money from the token sale will be dedicated to the original advertising, such as forum signature campaigns or social media and news.
Once ICO Once completed and the project is launched, ICO tokens are listed on cryptocurrency exchanges with other coins. Inside Poloniex , and Bittrex is the floor with the largest trading volume. Prices often reflect overall cryptocurrency market sentiment, project-specific news, and additional new features.
You can watch more ICO project of the latest cryptocurrencies at ICO category our or reputable ICO statistics website https://tokenmarket.net/.
Theo smithandcrown.com , and wikipedia.org
Remember the source Blogtienao.com Copy this content.