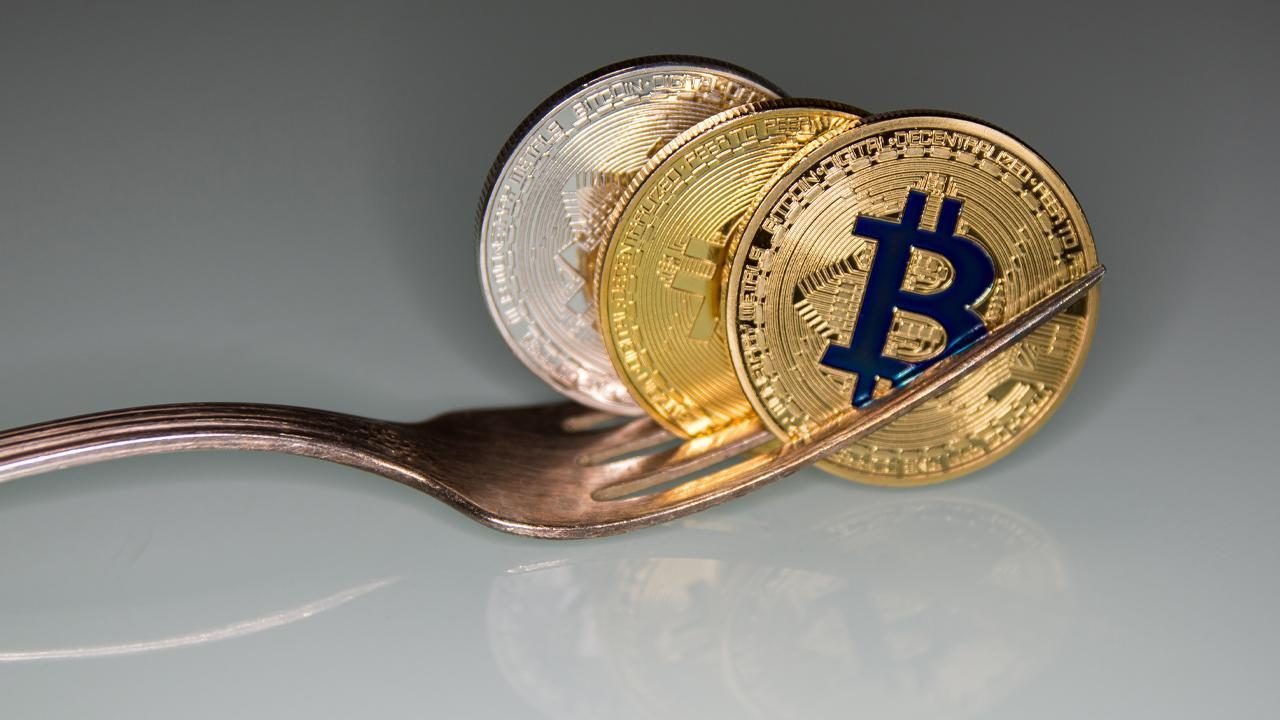 Since the summer of 2017, more than 44 forks of the network Bitcoin have been created and so far many of them have lost significant if not nearly worthless value. Until now, only a handful of forks stemming from Satoshi's creation are still growing over the past three years.
There are three properties that derive in the code's base Satoshi Nakamoto still in the top 15cura crypto market. That is: Bitcoin (BTC), Bitcoin Cash (BCH) , and Bitcoinsv (BSV). Price criteria, onchain performance, and the community size of these 3 assets are all doing very well.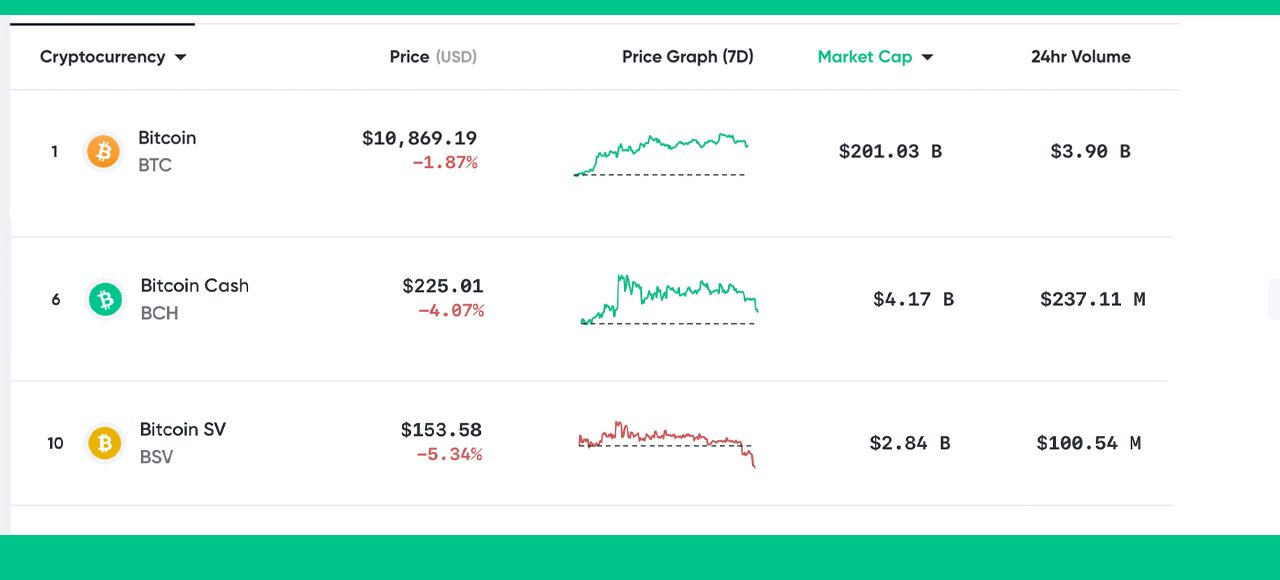 Of the $ 335 billion market capitalization derived from more than 7.600 crypto assets, BTC accounts for 58% of the capitalization, and BCH accounts for 1.2%. BSV's market cap dominance on Sunday (September 20) was 9%. Meanwhile, more than 0.83 other forks of the Bitcoin network born after August 40 have lost significant value over the past two years.
In 2017, just before Bitcoin's peak, a large number of individuals and organizations decided to fork from the BTC network. That year if you got into the crypto economy, you certainly heard about a lot of facts about forks. The following are the airdrops that took place within the 12-month time frame.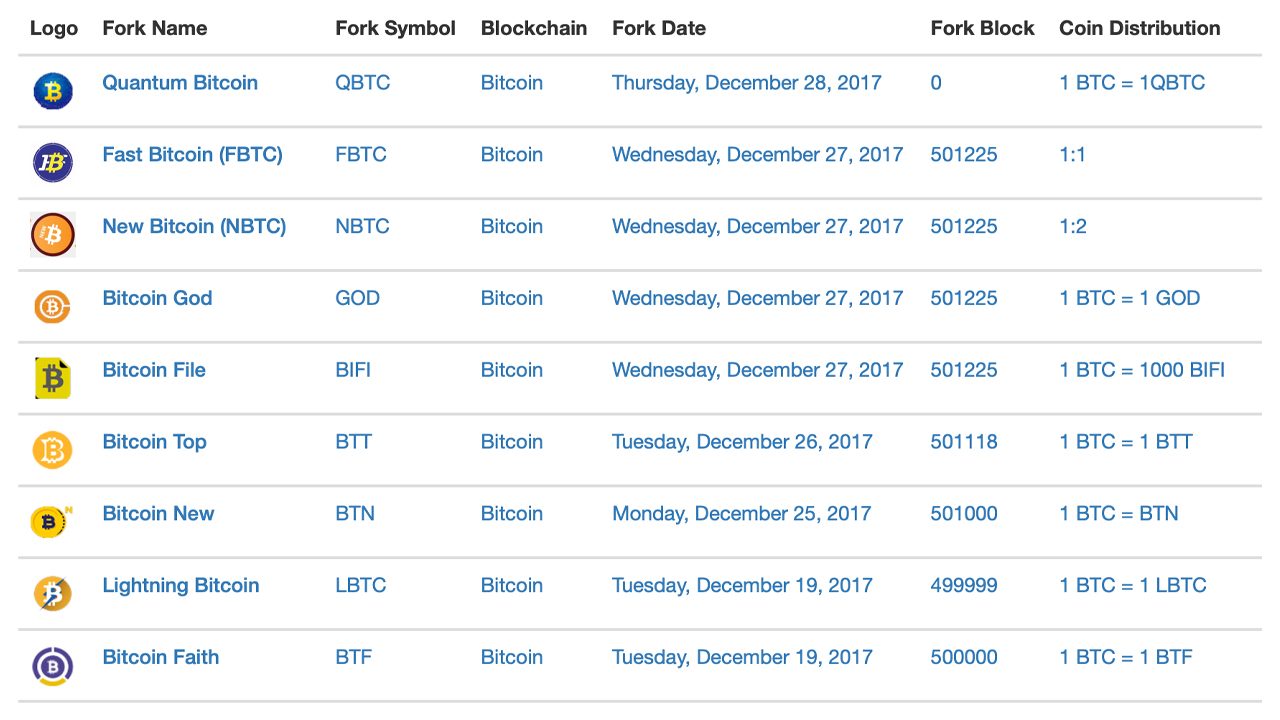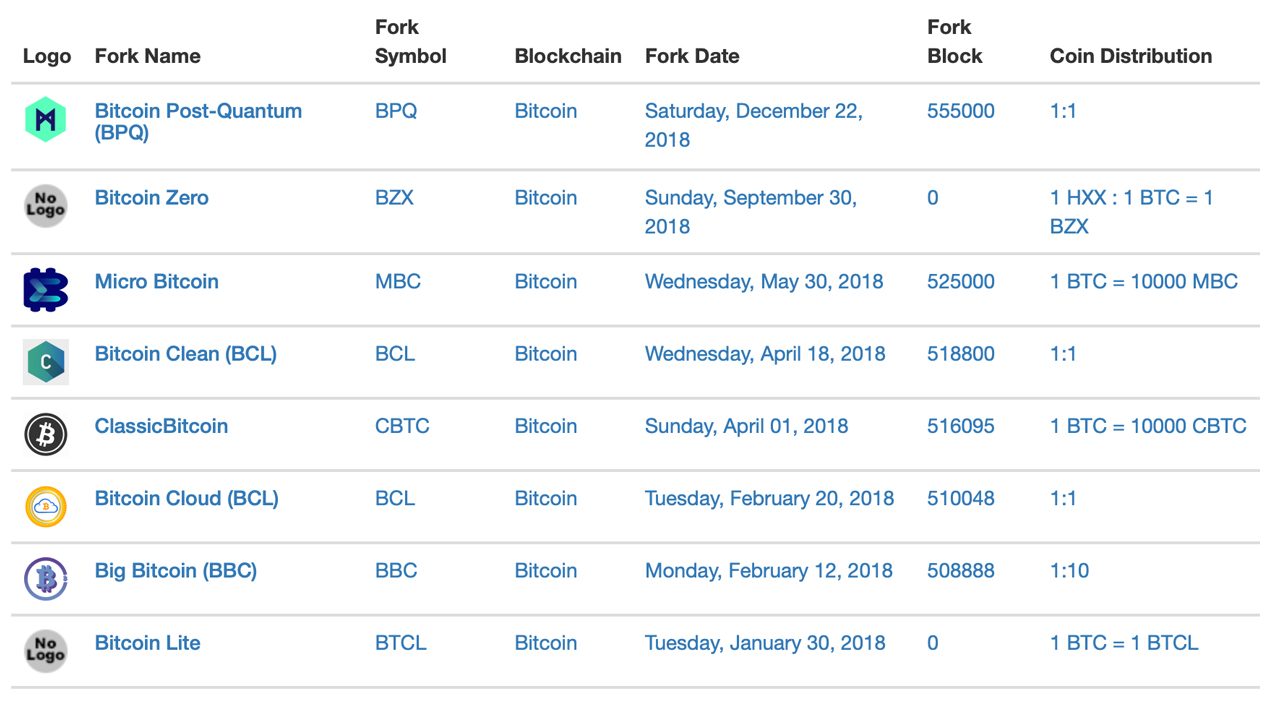 Each of these projects is tied to the word "bitcoin" and all offer some benefits that BTC does not give network participants.
Including bitcoin zero (BZX), micro bitcoin (MBC), bitcoin clean (BCL), bitcoin gold (BTG), classic bitcoin (CBTC), bitcoin cloud (BCL), big bitcoin (BBC), bitcoin atom (BCA), bitcoin interest (BCI), bitcoin smart (BCS), bitvote (BTV), bitcoin private (BTCP), and bitcoin rhodium (BTR).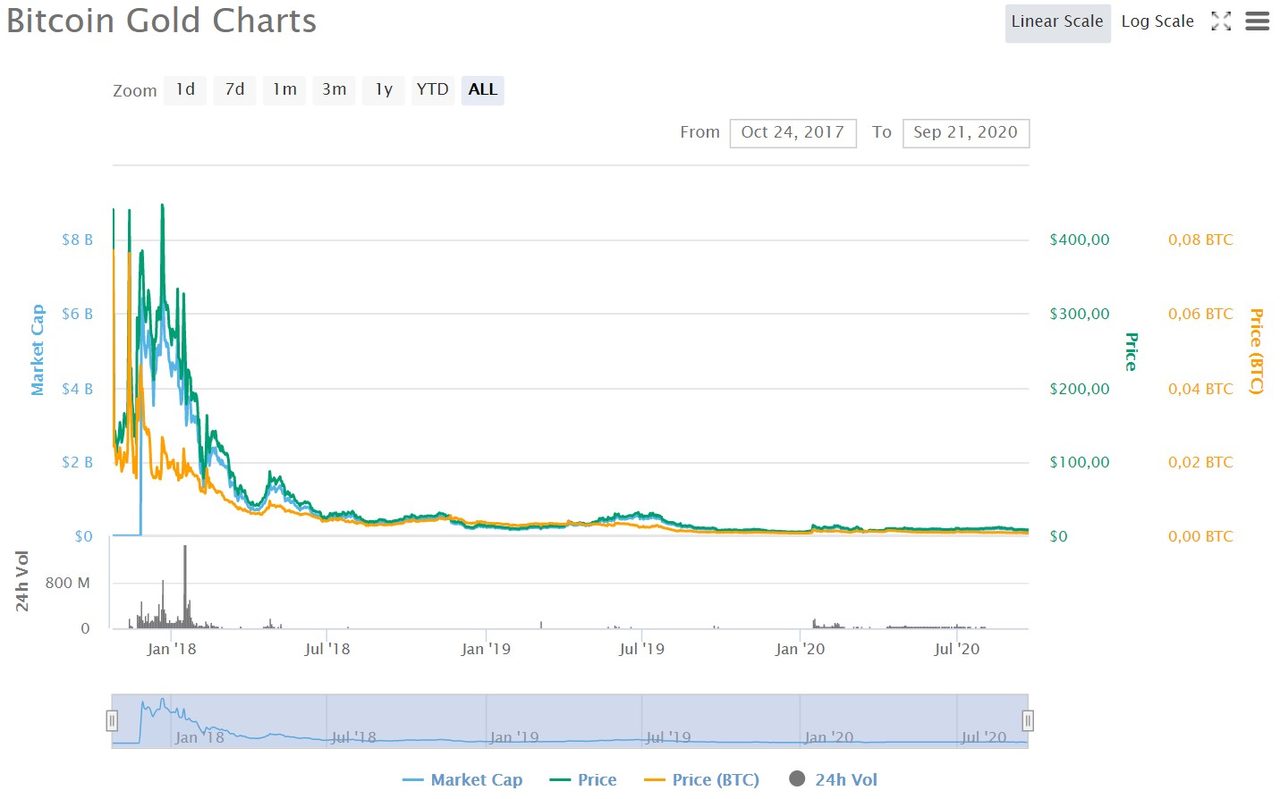 The list of failures continues to drag on and almost all of these assets (apart from the top 3 forks) have declined in value over the past two years. Before launching these forks, the founders told the public that every fork has a special purpose.
For example, bitcoin gold (BTG) is said to make bitcoin mining decentralized by attempting to bring CPU mining back to the code base. Basically, BTG changed BTC's consensus algorithm from SHA256 to Equihash. But this step only makes the network much less secure.
Like the Ethereum fork (ETC), bitcoin gold has been hacked 51% many times since its inception. One recent study found that having a single BTG whale controlled more than half of the supply and 51% attacks caused the coin to be delisted from popular exchanges.
The value of bitcoin gold has dropped 98.32% from the asset's peak at $ 539 three years ago. The asset has 898 KH / s hashrate to ensure the safety of the chain but Nicehash's mining operation controlled 52.24% of the BTG hashrate on Sunday (September 20, 9).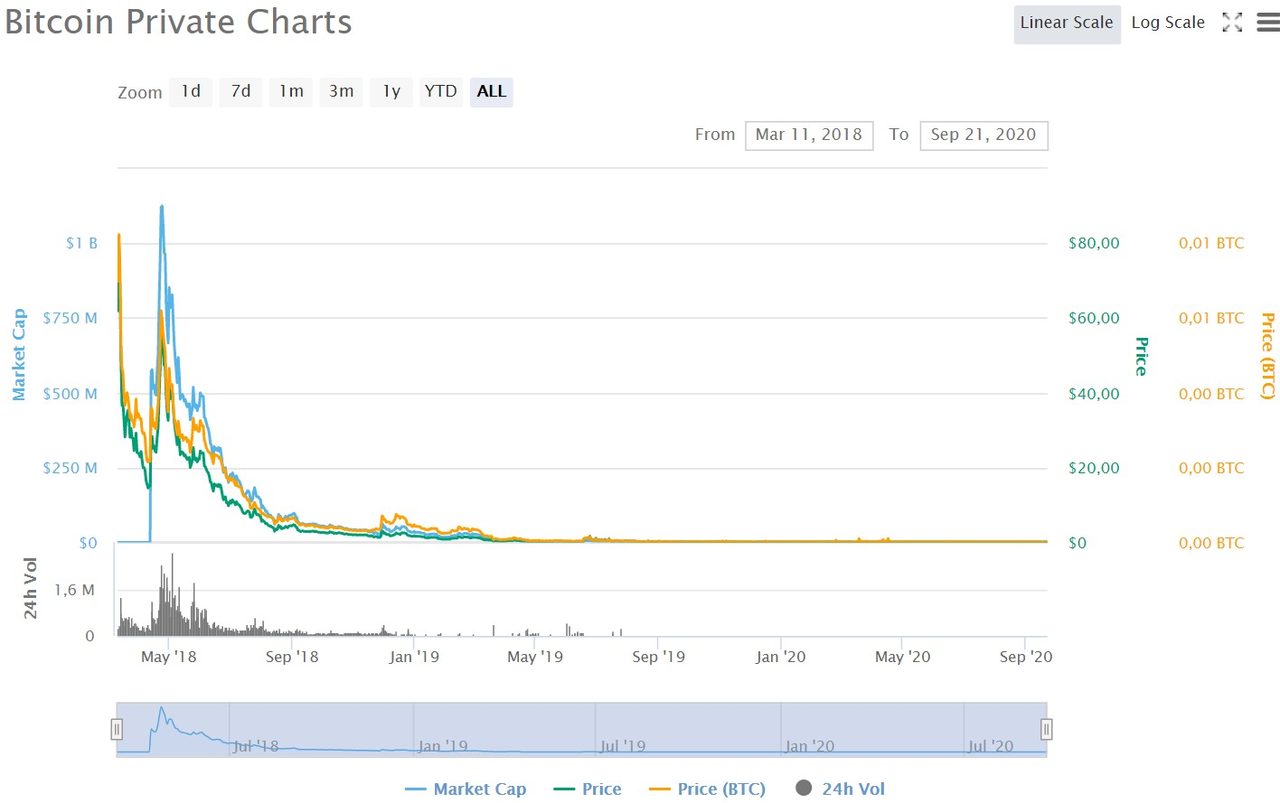 Another BTC fork called bitcoin private (BTCP) told the public that the benefits the project will bring will be security features known as zk-snarks. The price of BTCP has dropped 98.8% since their ATH at $ 86 two years ago.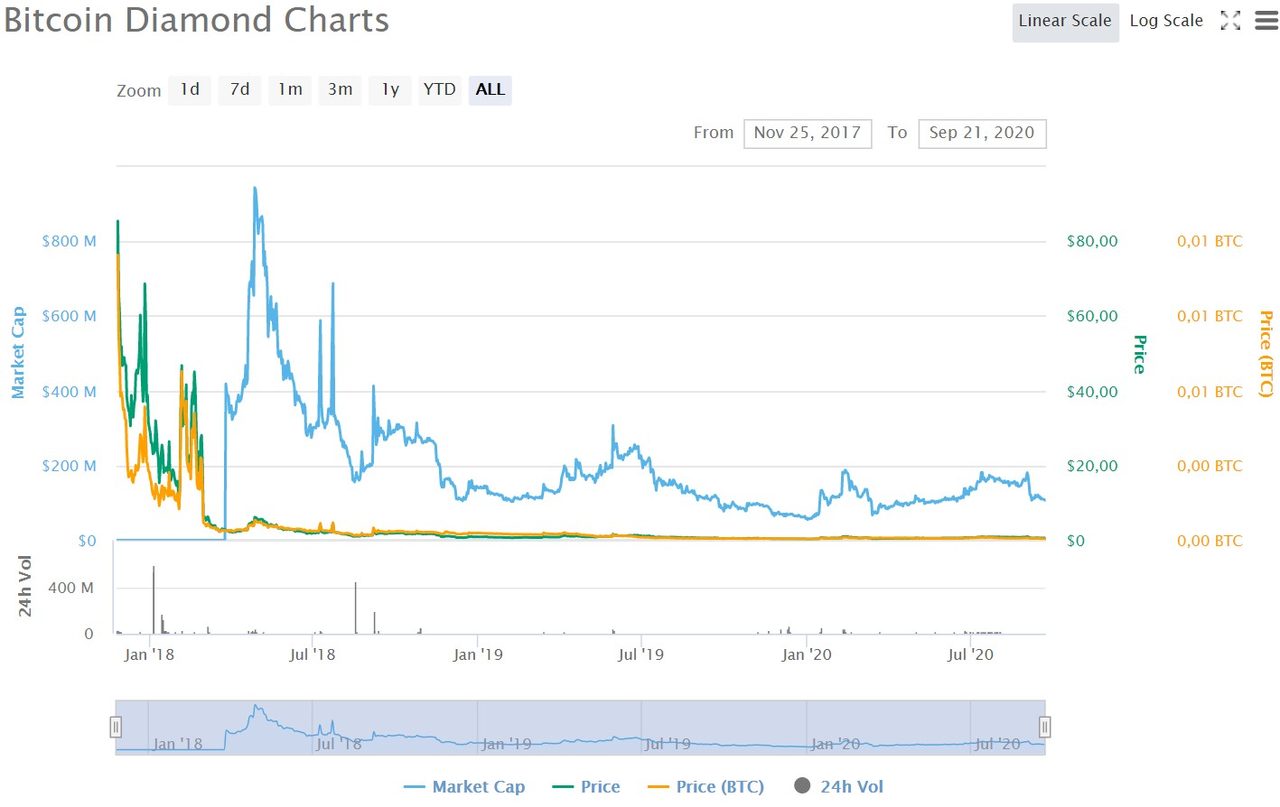 One of the first BTC forks launched on November 24, 11, called the bitcoin diamond (BCD), has fallen 2017% since the asset's ATH. The data shows that BCD's highest price point is the day after its inception at a block height of 99.
At that time (25/11/17), BCD was trading for $ 99 but has been steadily decreasing in value since that day. However, something interesting just happened in the BCD market is that while the coin was trading at $ 0.57, on Saturday (September 19), BCD saw a trading volume of 9 million. USD.
Every Bitcoin-derived fork project is still traded on exchanges with a small amount of value that can still be traded until today. However, most major exchanges no longer support BTC forks with a small market capitalization, unless they have good liquidity. However, you can still find them on smaller trading platforms.
Through this article, Blogtienao just wants to tell you one thing not all projects stemming from a large asset (in this case, Bitcoin) will be potential, even though their founders promise very beautiful appointment
With many views that the market situation this year is quite similar to 2017, when DeFi is replacing ICOs to storm the market, there will certainly be a lot of similar virtual projects. Therefore, you should research the project carefully before investing.
---
Read more: