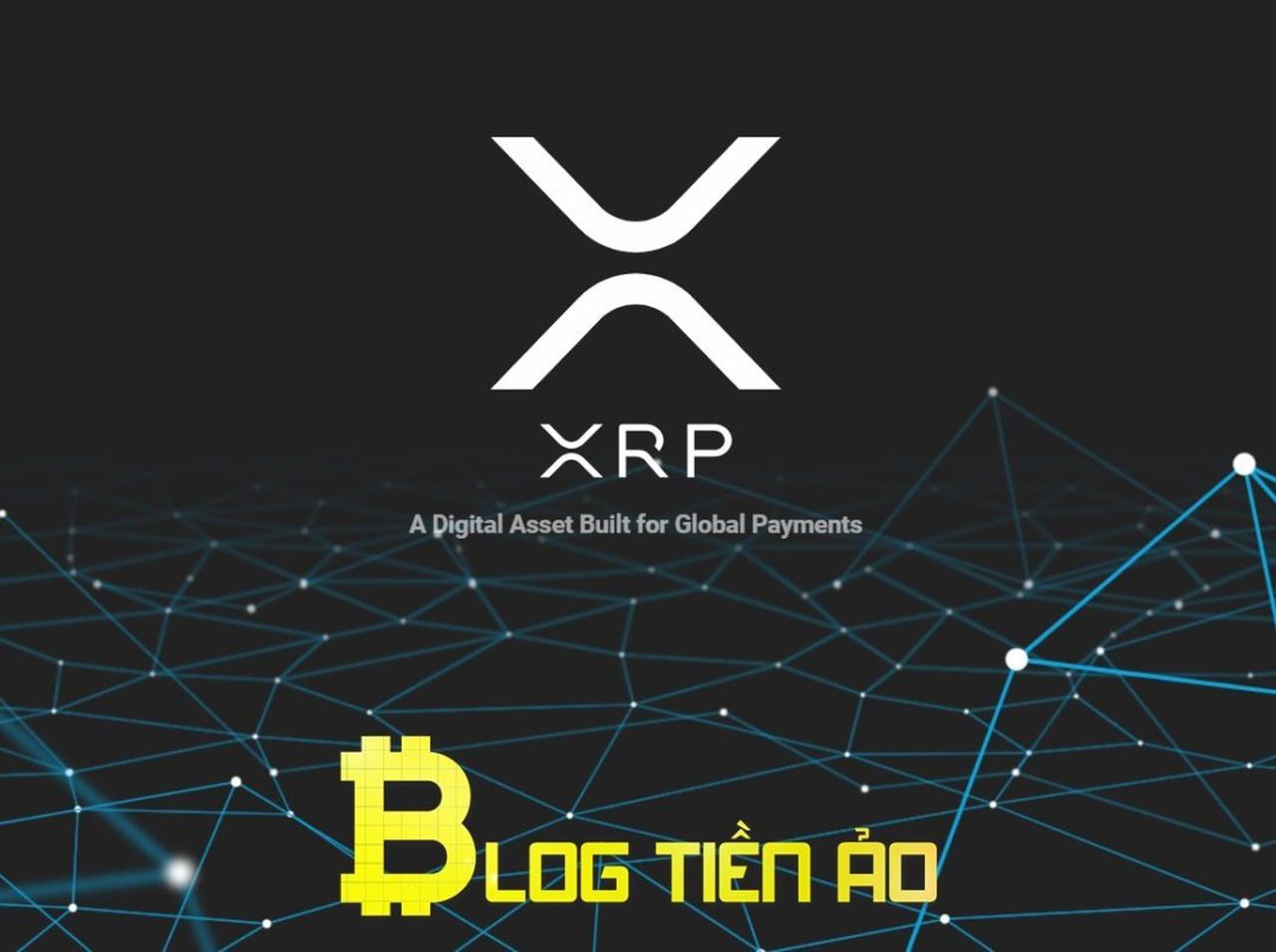 Perhaps before reading this article, you had a rough idea of ​​the third largest cryptocurrency on CoinMarketCap - XRP. But with the following article, Blogtienao Will dive deeper into all aspects of XRP and Ripple.
Besides, we will point out some misconceptions that almost everyone makes when thinking about this coin. Let's Blogtienao find out!
What is ripple?
Ripple is the name of a company and also a real-time payment system, exchange network and currency transfer.
Ripple was first conceived in 2004 by Ryan Fugger, who developed Ripple's first prototype as a decentralized digital currency system (RipplePay).
The system came into operation in 2005 with the goal of providing secure payment solutions in a global network.
In 2012, Fugger handed over the project to Jed McCaleb and Chris Larsen, and together they founded the US-based OpenCoin technology company.
From that point on, Ripple began to be built as a protocol focusing on payment solutions for banks and financial institutions. In 2013, OpenCoin changed its name to Ripple Labs; and by 2015, the company officially named Ripple.
What is XRP?
XRP (Ripple coin) is a real-time payment system (RTGS). They are also known as Ripple Transaction Protocol (RTXP) or Ripple protocol.
Ripple network was established in 2012 with the purpose of helping people to use the services of financial institutions, banks, Paypal ... with an extremely low cost but faster processing speed.
XRP uses Blockchain algorithm technology, similar to Bitcoin, to help resolve financial transactions between banks more quickly.
Everyone can watch the video right now below for a more vivid look. You can turn on Vietnamese subtitles if you do not hear English.
XRP development team
XRP or Ripple protocol was built and developed by OpenCoin, of which Chris Larsen is the CEO and CTO is Jed McCaleb.
Chris Larsen: Co-founder and leader of E-LOAN financial company. Co-founded a number of startups in the field of online financial services. In addition, he was nicknamed the investor "Angel".
McCaleb: Co-founder of Mt. Gox along with a number of other cryptocurrency projects such as Stellar (XLM), eDonkey, Overnet
In addition, the team attracts many other talented people in the industry, who are extremely knowledgeable about cryptocurrencies and blockchain.
Is XRP a competitor to Bitcoin?
Certainly when learning about XRP, many people will wonder if XRP will become a competitor to Bitcoin is not? The answer here is "no". Because these two coins operate in two completely different ways.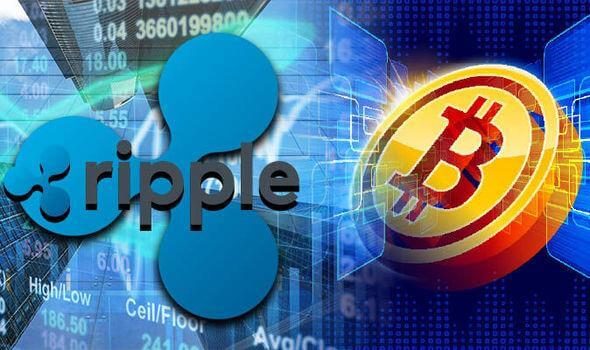 XRP is designed for quick and seamless money transfer whether it is any national currency: USD, Pound, Euro or even Bitcoin ...
And Bitcoin is designed to be a means of payment; towards becoming a global currency.
The difference between XRP and Bitcoin

Benefits that XRP brings
XRP has a really fast transaction time, a transaction currently only takes about 4 seconds to be processed
XRP has a very low transaction fee, about $ 0.00001 per transaction.
Ripple cooperates with more than 100 banks including several major banks such as Bank of America, UBS, Standard Chartered, Barclays, JP Morgan, Santander and American Express.
XRP's blockchain adds transparency and security to transactions by adding each transaction to an immutable public ledger.
XRP transactions are completely peer to peer.
XRP's application to the real world
As mentioned in the previous section, the goal of XRP is to become the payment system of the world, helping to solve the time of money transfer of banks.
With this purchase, the future of XRP is almost entirely dependent on whether banks apply Ripple network or not. Fortunately, this has happened and more and more large banks around the world are joining this community.
And as the "banking" community grows, the price of XRP may increase accordingly.
Advantages of XRP
No inflation: All tokens are minted from the beginning and have existed
The more banks are used, the higher the value of XRP: If one day, all banks decide to use XRP as a unified bank currency instead of processing monetary transactions (fiat) For each country, this will be great news for XRP holders
Ripple is an official organization trusted by many banks; rather than a blockchain startup
Cons of XRP
Highly centralized: Because the coins have been minted, Ripple developers can decide when and how much coins will be issued, or not issued. So basically the same as investing in stocks
Being open source, once the code is successfully accessed by a hacker, the likelihood of a hack will be quite high (although this is not easy).
XRP exchange rate
According to network developers under Ripple, about 100 billion XRP will be released. Of which half will be held by the company, the other half will be circulated in the market. At time Blogtienao write this article, XRP price is $ 0.2068. Total current market capitalization is over 9 billion USD.

Overview of the price fluctuations of XRP
Is the price of XRP dominated by Bitcoin?
If you wonder if the price of XRP is dominated by Bitcoin? Then the answer is "Yes". But this is not complete domination. In fact, if you pay attention to the volatility of the market, you will probably realize that the price of all cryptocurrencies is affected by the volatility of Bitcoin. And XRP is no exception.
However, the volatility of XRP is also related to many other factors; such as the time of additional supply, geopolitical situation, hacking, etc.
Does Ripple's presence affect the price of XRP?
As you know, Ripple company holds the supply of XRP and is the coin issuer. In 2019, Ripple company released millions of XRP in each quarter; Specifically:
Q1 2019: Ripple sells around $ 169.42 million XRP
Q2 2019: Ripple sells around $ 251,51 million XRP
Q3 2019: Ripple sells around $ 66.24 million XRP
Q4 2019: At the time of the update, Blogtienao Ripple has not yet received a coin issuance report in Q4
According to investors, Ripple's huge monthly XRP release is the main reason why XRP prices have been gloomy throughout 2019. However, the company has repeatedly voiced opposition to this view:
Ripple-related topics like "XRP dumping", "Ripple dumping of coins flooding the market" are all from bots on Twitter; increased by 179% quarterly. These accusations have been the most common topic in recent months. They caused the company to suffer a lot of criticism, while other coins were luckier than us

...

Investors need to know that we cannot control the price of XRP. This coin is traded on an independent market; including more than 140 exchanges. In particular, we play a very limited role.
It appears that the monthly release of large amounts of XRP will not stop when it enters 2020. On January 01, 01, Whale Alert announced that Ripple has unlocked 2020 billion XRP from depository wallets.
,1,000,000,000 🔓 🔓 🔓 🔓 🔓 🔓 🔓 🔓 🔓 XNUMX #XRP (192,008,043 USD) Unlocked from Escrow at Ripple Escrow wallet

- Whale Alert @whale_alert January 1, 2020
Should we invest in XRP?
With any investment decision, they contain opportunities and risks. The higher the chance also means the risk will increase as well. Therefore, Blogtienao hope you should research carefully and then make your own decision; and do not listen to "investment advice" from anyone, even if they are experts.
How to own XRP?
Because XRP uses the RPCA algorithm, you cannot get XRP through mining like BTC. In addition, Ripple also does not organize events or airdrop events. So you can only own them through buying on reputable exchanges.
Where to buy XRP safely? How to buy XRP in Vietnam Dong.
Currently, you can buy XRP on almost all cryptocurrency exchanges in Vietnam and internationally. So where are the safe floors?
Prestigious international floor
You can buy XRP at these prestigious international exchanges: Binance, Huobi, OKEx, Bitfinex, Snapex... In particular, Binance and Huobi are the two most used exchanges because of the low trading side.
Prestigious Vietnamese floor
When trading on an international exchange, you will have difficulty in the language and currency barrier of transactions (usually the international exchange does not support VND). So why not use an exchange in Vietnam to solve this problem?
In Vietnam, you can use the following floors: Vicuta, Remitano, T-REX, Coinhako, ... These are all platforms that support Vietnamese and Vietnamese Dong.
You may not know, Vicuta is an affiliated exchange Blogtienao and have very good transaction fees. In addition, we always support users quickly and promptly.
Watch now: Instruction to register an account on Vicuta
Secure storage wallet for XRP
With the popularity of XRP nowadays, you have many options in holding them.
Hot wallet
Or alternatively hold directly on the exchange. This method is very convenient for those who often trade. But for holders, this is a risky and not recommended way to store
Cold wallet
Hold in cold wallets like Trust wallet, Ledger Nano S, Safe deposit, ... This is the safest storage way today, suitable for holders
Ripple's global ambition
Ripple CEO Chris Larsen says Ripple is rapidly allocating capital to global stature plans.
Mr. Larsen answered CNBC
We are expanding the areas where we have offices. Ripple wants to expand further and develop capacity for new teams. We are rushing to recruit more people, and increase the number of developers to work directly with partner banks in their own countries. Only then can offer the most optimal solution for our partners.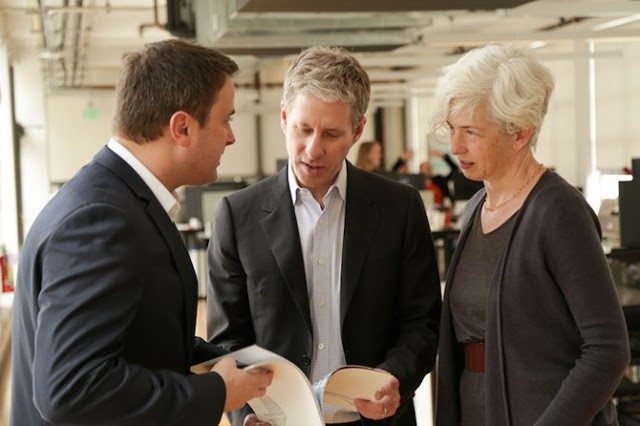 Following the newly established office in Luxemburg, the next location Ripple targets is Frankfurt (Germany) and Singapore and many other destinations.
Larsen said that once the number of connected devices is increasing in the internet era, small payments across borders will increase. Banks will need to use Ripple to solve their problems.
Ripple's CEO said they are starting to deploy a plan to help smaller startup groups in the same field with the aim of global development.
Ripple attracts a number of major banks in the world
Previously, Ripple's strategic partners list had heavy names; such as Google, IDG Capital Partners, Anderssen or AME Cloud Ventures.
To date, the Ripple network's capital contribution has reached $ 93 million, which is an impressive number for a start-up that started in 2012.
According to Coindesk, the money invested in Ripple ranks fourth in the segment of blockchain service providers and Bitcoin.
According to Forrtune magazine, Ripple's value has increased by more than 25% after the announcement of an additional $ 55 million.
Besides, according to the current figures provided by Ripple, more than 300 customers use RippleNet.
Ripple achievements and products
XRP Ledger (XRPL)
XRP Ledger (XRPL) is the forerunner of Ripple Consensus Ledger (RCL) which was implemented by Ripple in 2012.
XRPL acts as a decentralized economic system. They not only store user transaction information but also offer trading services for multiple currency pairs.
XRPL is like an open source distributed ledger, enabling real-time financial transactions. These transactions are guaranteed and verified by people participating in the network through a consensus mechanism.
However, unlike Bitcoin, XRP Ledger does not rely on the Proof of Work consensus algorithm. Therefore, they do not rely on the digging process to verify transactions.
Instead, the network achieves consensus through the use of a customized consensus algorithm - formerly known as the Ripple Protocol Consensus Algorithm (RPCA).
XRPL is managed by continuously independent verification nodes, reconciling transaction records. Anyone can set up and run a Ripple validator node. Not only that but it is also possible to select trusted nodes as validators.
However, Ripple recommends that customers use a list of identified and trusted nodes to validate transactions. This list is called the Unique Node List (UNL).
In addition, because XRPL is like an open source distributed ledger, anyone can contribute to the code. Therefore, XRPL can continue to work even when the company is shut down.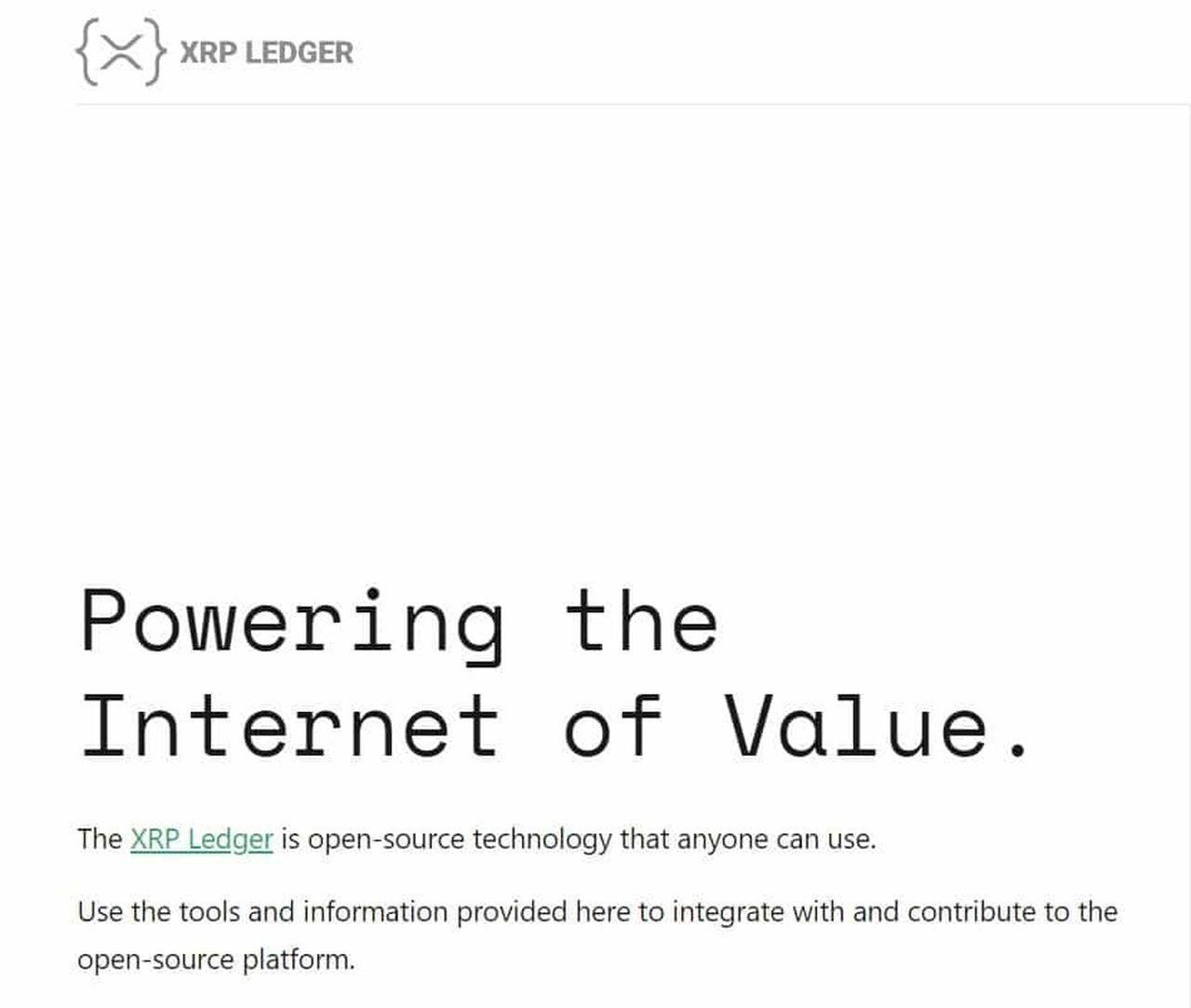 RippleNet
In contrast to XRPL, RippleNet is the exclusive product of Ripple company. They are built on the XRPL platform.
RippleNet currently offers 3 main products: xRapid, xCurrent and xVia. They are designed as a payment solution for banks and financial institutions.
See how RippleNet works right now through the video below
xRapid
Is a liquidity solution on demand
Use XRP as a connecting currency for fiat currency pairs
Enables faster confirmation times and lower costs than traditional methods
Take a simple example:
You want to send 100 USD from Vietnam to your brother in the UK. You transfer money through FIN financial institutions. To make trades, FIN uses the xRapid solution to make connections between exchanges in both the source and destination countries.
This way, the company can convert your $ 100 into XRP. It helps provide the liquidity needed for the final payment. In just a few seconds, XRP will be converted into British pounds and your brother can withdraw money from the UK exchange.
xCurrent
Is a solution to provide instant settlement; Track cross-border payments between RippleNet members
Not built on XRP Ledger but built on Interledger Protocol (ILP)
Do not use XRP
The four basic components of xCurrent are:
Messenger: Provides peer-to-peer communication between RippleNet financial institutions. It is used for exchanging information regarding risks, compliance, fees, FX rates, payment details and expected time of money transfer.

Validator: Used to confirm successful or failed transactions. Also to coordinate in the transfer of money on Interledger. Financial institutions can run their own validators or they can rely on third party validators

ILP Ledger: Interledger Protocol is deployed into existing bank ledgers, creating ILP Ledger. ILP Ledger acts as an extra ledger. They are used to track credits, debits and liquidity between trading parties. The funds will be settled very quickly

FX Ticker: Used to determine the exchange rate between trading parties. It monitors the current state of each configured ILP Ledger
While xCurrent is primarily designed for fiat currencies, it also supports cryptocurrency transactions.
xvi
A standardized interface based on API
Allow banks and financial service providers to interact within a single framework. Therefore, they do not have to rely on many integrated payment networks
Allows the bank to create payments through other banking partners connected to RippleNet
Allow them to attach invoices or other information to the transactions
Community and social channels
Official website: https://ripple.com/xrp/
Check transaction: https://bithomp.com/explorer/
Telegram: https://t.me/Ripple
Twitter: https://twitter.com/Ripple
Facebook: https://www.facebook.com/ripplepay
Linkedin: https://www.linkedin.com/company/ripple-labs
Source code: https://github.com/ripple
Email: support@ripple.com
Conclusion
Hopefully with this article, you have a clearer view of XRP and Ripple. Blogtienao Thank you for reading and wish you a successful investment.