What is mithril (MITH)?
Mithril is a platform-based digital currency Ethereum Blockchain with the aim of integrating into new social media networks as rewards for content creators or contributing to them. Mithril (MITH) will take advantage blockchain technology to ensure that lazy internet transactions are safe for all participants. This technology revolves around decentralized data storage that can record transactions between parties effectively and reliably.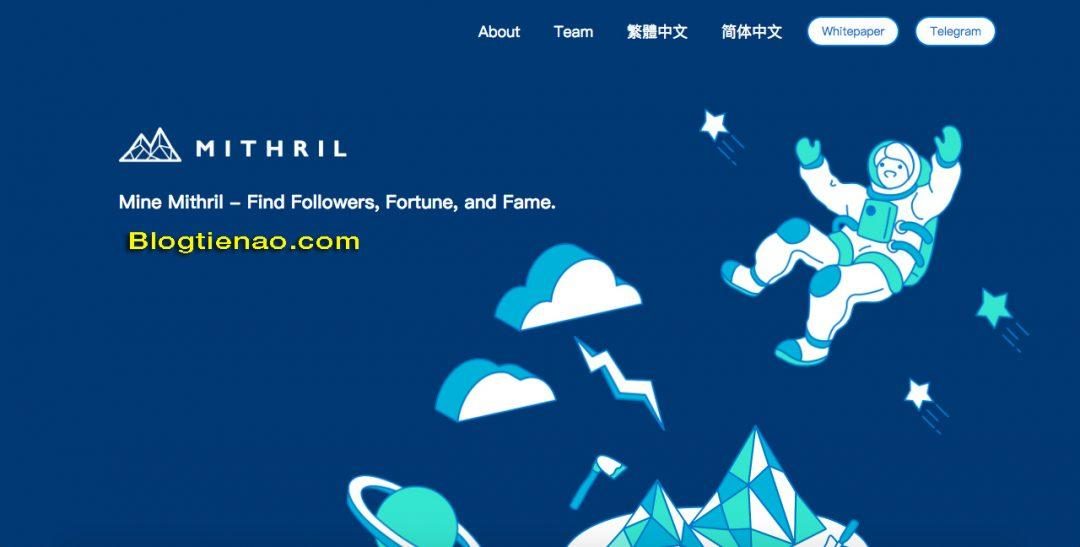 How does mithril work?
Mithril launched as a code token utility on Bed - a new innovative social networking platform. Those who participate in the social network when contributing content, or participating in activities such as messaging, finding friends or posting new posts on the newfeed will be rewarded with Mithril. Lit also provides a wallet to store MITH copper from which Mithril holders can easily store, exchange, or use it for other purposes.
With Mithril, users can use this digital currency to spend on MITH ecosystem applications such as dating services, premium content channels or live-streams. Currently, some retailers in Taiwan and Hong Kong have accepted MITH as a means of payment.
Mithril history and development roadmap
Roadmap for development and formation Mithril quite transparent and bring the confidence of investors.
Q4 / 2017: Mithril founder joins LIT Lit social networking development team
Q1 / 2018: The internal exchange in Lit is launched
Q2 / 2018: Lit launches Mithril e-wallet development team
Q3 / 2018: Release the wallet version of Mithril Alpha and Beta.
Q4 / 2018: Mithril wallet officially launched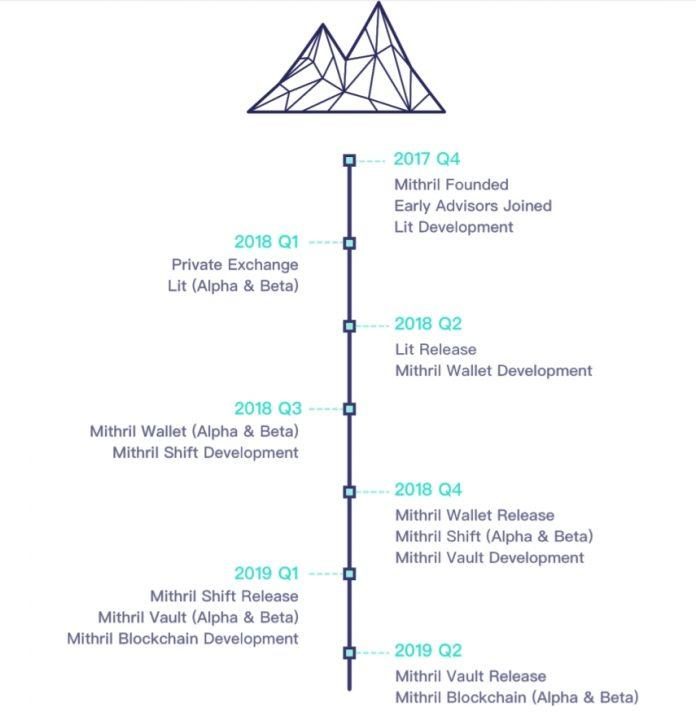 Mithril's development team
Jeffrey Huang: The founder of Mithril, also known as Machi Big Brother, is a Taiwanese-American who is always interested in learning new technologies. One of his most successful projects, 17 Media, is Asia's No. 1 livestream application.
Wilson Huang: Crypto research expert is a fairly successful software developer, with 4 years of experience in blockchain technology research.
Roy Lin - Product management: Roy has over 4 years of experience in product development and more than 2 years of experience in cryptocurrency research. He is also responsible for planning and delivering top products to many companies, bringing in over 1.000.000 users.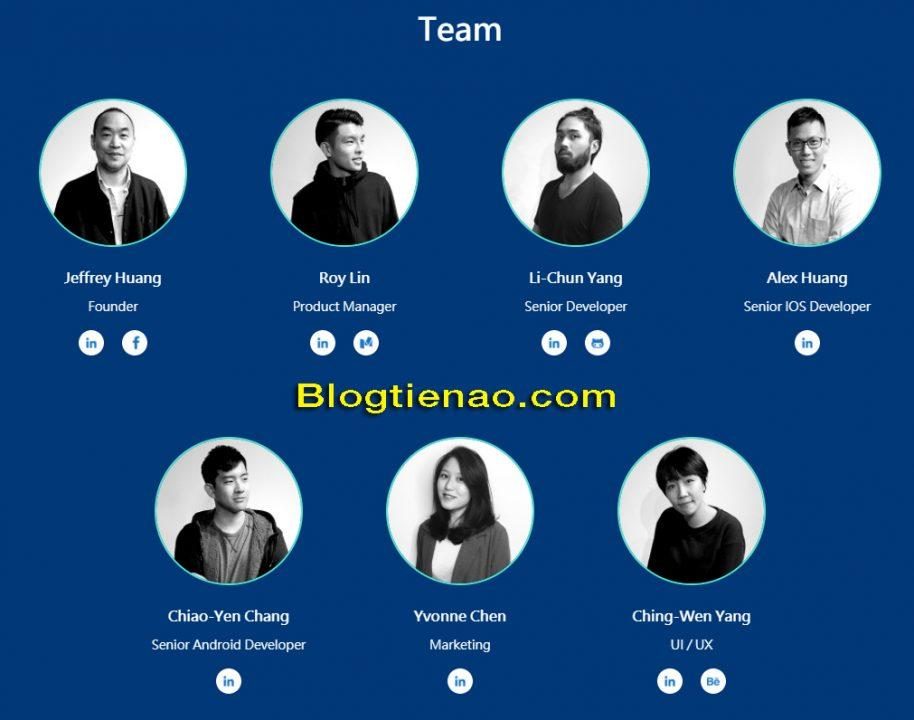 In addition, there are a number of other prominent developers and advisory boards such as Li-Chun Yang, Alex Huang, Chiao-Yen Chang, Yvonne Chan, Ching-Wen Yang, Alex Liu, Leo Cheng, Paul Veradittakit, .. Moreover, the Mithril project has a partner Qtum.
The exchange rate for the current Mithril virtual currency
Up to the point Virtual money blog In this article (March 27, 03), the exchange rate of Mithril is fluctuating at $ 2018 after 0.267294 days being traded on the OKEx. And the rate of this digital currency has risen quite high when the first day was trading at $ 2 on the virtual currency floor OKEx.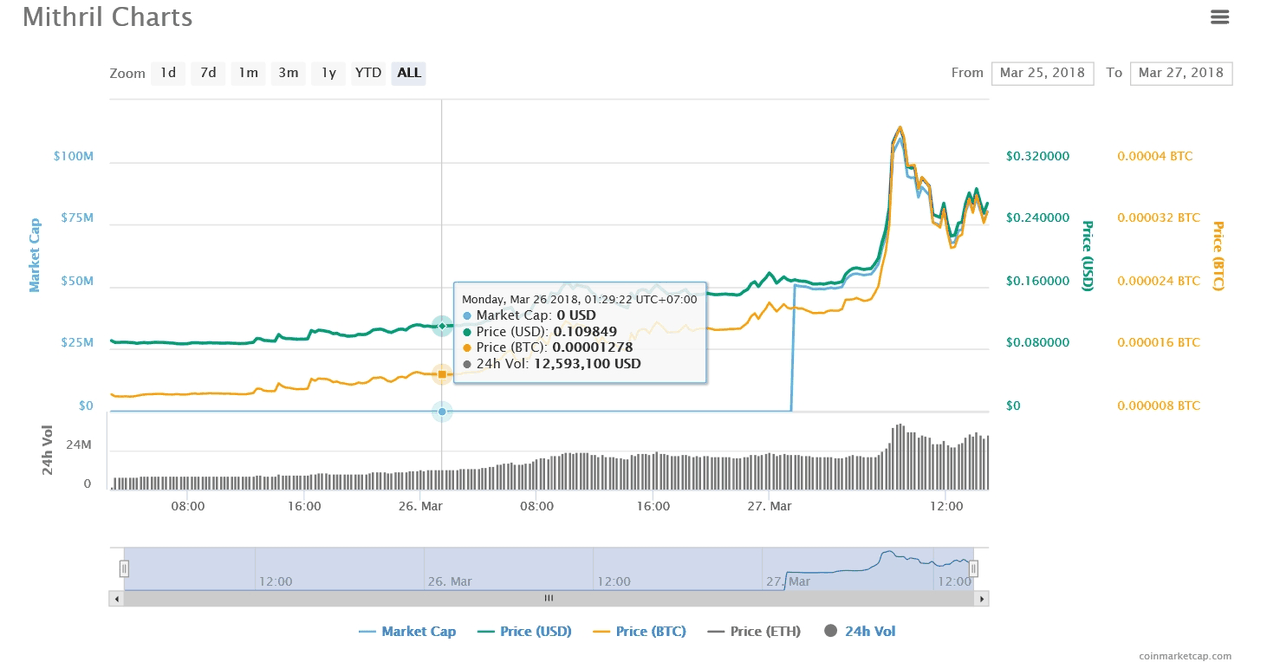 With a total supply of 1.000.000.000 coins on the market and at the current exchange rate, the market capitalization of this currency is currently reaching 80.793.354 USD or 10.189 Bitcoin. The trading volume of 24h is more than 34 million USD which is equivalent to 4281 Bitcoin (at the current bitcoin exchange rate). In addition, you can track Mithril rates We update our coins in real time to understand its price fluctuations.
Trading Mithril Coin on which exchange?
Currently, investors can only buy and sell Mithril digital currency at OKEx floor and can participate in 3 main markets USDT, BTC , and ETH. Mithril is expected to be listed on other major exchanges in the future.

Which wallet does MITH Token store?
Mithril is a digital currency developed based on Ethereum's ERC-20 Blockchain platform, so you can store this coin in quite popular wallets like MyEtherWallet, Safe deposit, Ledger Nano. In addition, you can store directly on the OKEx exchange for convenient exchange with other virtual currency markets.
See more information about Mithril
Conclusion
So you have learned the most general knowledge about Mithril (MITH) cryptocurrency such as how it works, storage methods, and other information. If you have any questions, ask questions in the comment section Virtual Money Blog Please. And do not forget to Like and share the article on social networks and give 5 stars for the article.