Since the development of blockchain technology, many new cryptocurrencies have been created and many virtual currency exchanges have appeared to serve users' need to exchange virtual currencies. In particular, there are only floors serving a specific market, a particular country or territory, with floors serving people around the world.
In today's article, the Virtual Money Blog will introduce readers to a leading Bitcoin and cryptocurrency exchange, with years of experience in the field of cryptocurrencies. That's Livecoin, so What is livecoin? What features does it have to become one of the leading virtual currency exchanges in the world? Follow the article of the Virtual Money Blog to know!
Livecoin what?
Livecoin is a cryptocurrency exchange between cryptocurrencies like Bitcoin and other altcoins, or between cryptocurrencies and legal processes such as USD and EUR, founded in 2013 by Delta E-Commerce. Ltd, the company is based in London, England but the floor servers are located in Metairie, Louisiana, USA. (See instructions for registering and trading on livecoin below :)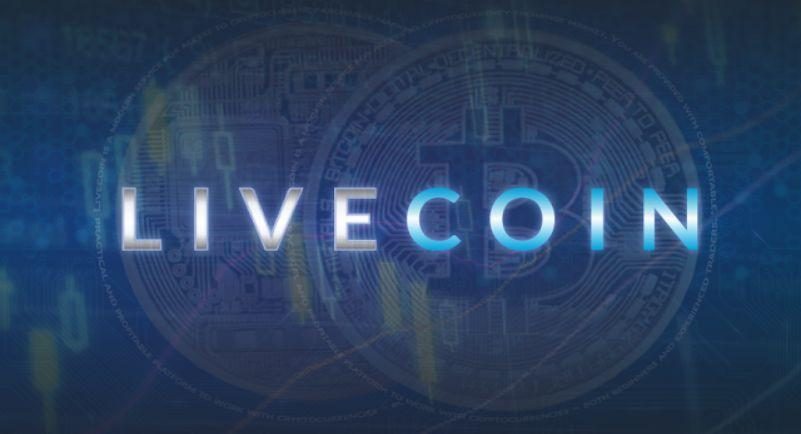 Livecoin is an exchange that does not focus on a specific region or country, but a global exchange. But it seems to favor the market in Russia over many markets, which is proven by its users to provide more features in the Russian market as the main payment methods on the exchange are all payment methods popular in Russia, the payment for Russian currency as the default for conversion even has a separate video in Russian to guide beginners to participate in the floor.
Features of Livecoin floor
The exchange's website offers two-factor authentication (2FA) and PIN, as well as SMS and email notifications of suspicious activity at a user's account. Livecoin uses a cold storage system to protect customers' coins. Or you can also restrict access to your account using the Google Authenticator system and a white list of IP addresses - something not all other exchanges offer. Livecoin has never been hacked, nor has it encountered any important security problems from 2013 to the present (this shows that the security system at Livecoin is very good).
Coins are allowed to be traded on the exchange:
Livecoin provides trading services for many different coins including popular coins such as: Bitcoin, Ether, Dash, Litecoin, Monero or other obscure coins like Doge, Steem. And all of these coins can trade with fiat money. At Livecoin, the supported legal currencies are USD, EUR or RUB.
The web interface of the floor is uniquely designed and relatively easy to use with fast page load times. With just one click, the conversion between markets and currencies is done quickly. Currently there are no applications for Android and iOS, but the website is designed to meet transactions on mobile devices.
As a global trading platform for Bitcoin and virtual currencies, the exchange supports a variety of languages ​​including: English, Chinese, Spanish, Portuguese, French, Russian, Indian, Italian, Chinese. Turkey.
The support team from Livecoin is professional and friendly. The types of support provided are 24/7 chat and email support. Or talk through a remote FAQ page on the Bitcointalk forum (one of the largest Bitcoin forums, it's a great place to ask questions).
About deposit: Currently, Livecoin does not support deposit
Quick deposit and withdrawal: Livecoin accepts deposits via credit card, bank transfer, electronic payments and other regular payment methods.
Support affiliate programs: Livecoin allows you to make money when you refer friends to the platform.
Fee on the floor Livecoin How
Depositing and digital withdrawals at Livecoin are free
The fee for sending money in legal currency has the following fees:
Payeer - 7,5%
PerfectMoney - 5,5%
OkPay - 1%
Bank transfer (SWIFT) - 50 USD or 10 EUR
Documents BTC-E - 2,5 percent USD and RUR, 5 percent in EUR
A slightly lower regulatory withdrawal fee:
Payeer - 1%
PerfectMoney - 1% with a minimum of US $ 1
OkPay - 2,25% with a minimum of 0,1 US Dollars
Bank transfer (SWIFT) - 1,5% + 9 USD or just 15 EUR
Capitalist.net - Free
Capitalist.net card - 0,99 US dollars or EUR
You can see more transaction fees as well as other fees, as well as the withdrawal and order restrictions of Livecoin here.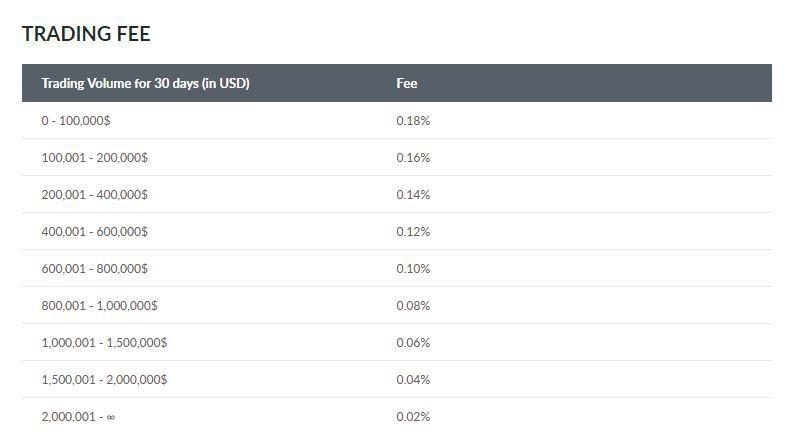 Transaction fees at Livecoin
Conclusion
Livecoin is one of the few commercial exchanges among many obscure altcoins with fiat currencies at competitive costs, which makes those coins a valuable, trustworthy one. Dependable and affordable exchange.
Advantages

Disadvantages

Support many altcoins
Deposits and fast withdrawals
Competitive fees

The liquidity is weak for some coins
There is no application on the phone
If you have any questions about Livecoin, please contact under the comment section, I will answer you as soon as possible. In the following article I will guide you how to register for an account, security and trading on the Livecoin exchange, so you should pay attention to the virtual money blog. Lastly, don't forget to Like, Share and give me a 5-star review below to support Virtual money blog ok