In today's article, Virtual money blog Will introduce you to a Vietnamese startup company in the field of blockchain technology that has had many encouraging achievements, and that company is Lina Network, follow the details of this company below!
What is Lina Network?
Lina Network is a Smart Links Swiss multinational corporation specializing in the development of Blockchain-based applications led by Mr. Vu Truong Ca. The goal of Lina Network is to build an infinite ecosystem on the basis of Crypto, with the main areas of the ecosystem that are the field of evaluation (Review), Supply Chain (Supply chain), Healthcare. and e-government.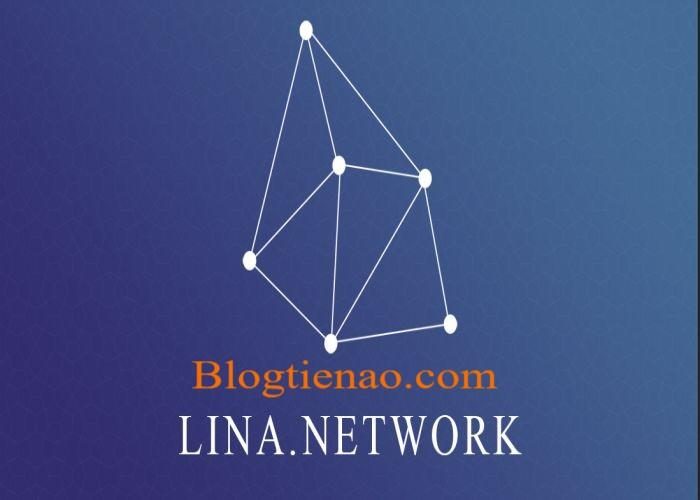 Lina Network is headquartered in Switzerland and Vietnam. And there are representative offices throughout the continents of the world such as Israel, Thailand, Dubai, Newz Zealand, India. As of December 12, Lina Network has launched the first two applications in its ecosystem, Lina Review - for product review, and Supply Chain - for supply chain. granted, and this is the world's first supply chain application that runs on the Blockchain platform.
Lina Network is the first Vietnamese company to sign a memorandum of cooperation with the Lao Ministry of Science and Technology blockchain technology into the electronic identity system of the Lao government. In addition, Lina Network also reached a memorandum of understanding with 8 major agricultural corporations in Thailand, of which the three largest ones are ChokChai - a dairy group with the scope of application in chains. production and supply of milk and dairy products; SAP Siam Food International Co. Ltd. and AIM Thai Group, application in tracking products processed from fruits. And cooperate with 3 Japanese corporations on the application of Blockchain in Fintech in October 8.
What is the ecosystem of Lina Network?
Supply Chain (supply chain)
The supply chain consists of a system of organizations, people, activities, information and resources related to the delivery of products or services from suppliers to consumers. With the internet, supply chain managers can easily change product information such as product source and manufacturing process. That leads to traceability of the product is not really accurate and transparent.
To overcome these problems, LINA has provided supply chain management solutions on Blockchain - where information is safer and more transparent. Therefore, the process of producing raw materials to transport products to end users is stored on Blockchain. Information in each process or warehouse - where the product is stored will be stored at the node on the Blockchain network. Therefore, users can access the product origin faster, more accurately and transparently than the traditional supply chain.
Review (Product review)
Before buying a product or hiring a service, customers will review reviews of the product or service for more informed resources before making a decision. This is nothing new and is actually used a lot in society. Popular rating platforms such as Yelp, Rotten Tomatoes or Metacritic have been used by many people. However, these platforms have leveraged the importance of this to increase revenue by offering review packages and that leads to reviews that are not objective and inaccurate.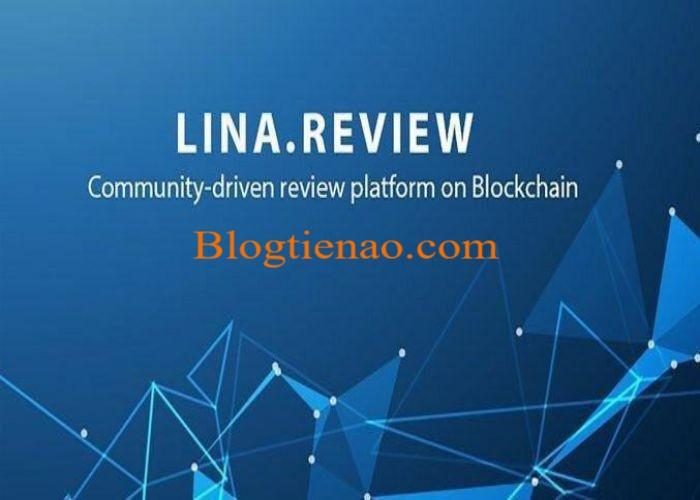 In order to improve this problem, Lina Network has developed the Lina.Review project on blockchain technology, with the purpose of providing transparent reviews to serve consumers, as well as creating conditions for those Reviewers have the opportunity to profit from providing quality reviews to the community.
Health field
Blockchain will help revolutionize the health care sector by providing permanent, reliable medical records. Lina Network will apply blockchain technology to store health records, and all medical information related to patients such as past and present illnesses, treatments, family history of Medical issues will be stored in blockchain. And through a mobile application, the patient will register and will be provided with a unique address and password to login.
Doctors, hospitals, laboratories, pharmacists, and health insurance companies may then request access to patient records, and will have to be allowed by the patient to view, This will protect the privacy of patients and turn them into their information owners. And this prevents medical identity theft (often used to pay patients for unreported treatments). Medical records should be stored on a distributed ledger and shared with the government. In this case, the government acts as the governing body.
E-government
Electronic identification is the use of technology through a unique ID number or security code so that the system will automatically be able to access basic personal information of a citizen such as name, age and gender. , address. Therefore, when citizens go to state agencies to carry out administrative procedures, they only have to fill out an application, bring their identity card without other documents, or they can even carry out the Online public procedures without having to take place. Using Blockchain technology for electronic identification will make the system safer, more transparent, and give people control over their identities so they can manage and share it. more proactive when requested.
Lina Network will cooperate with the authorities to verify information to ensure the accuracy of the identity information entered. No one has the right to change that information except the owner of the information, so the identity information on the Lina system will be highly reliable.
Lina Network's blockchain technology is in use
Lina Network's current platform uses a hybrid blockchain architecture, between Ethereum's public blockchain and a high-performance private blockchain system, developed by the company's staff.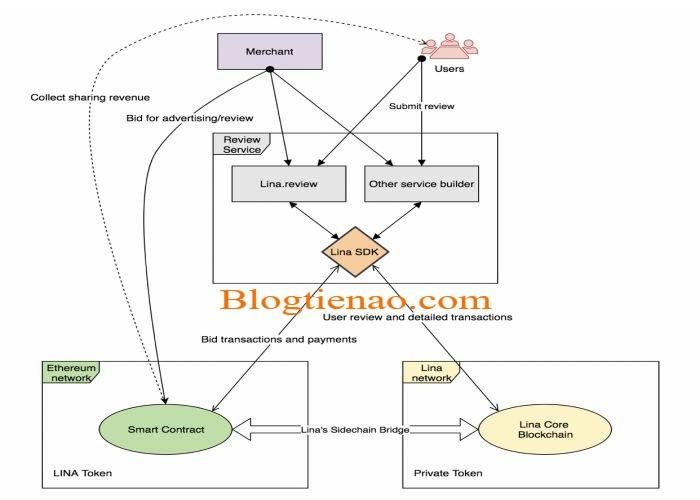 Lina Network uses the Ethereum blockchain to build LINA Token, a single currency used to pay for services in the company's ecosystem such as Lina Review, Supply Chain ... And LINA Token is an ERC-compliant token. -20. The Lina platform chooses Ethereum's blockchain to serve as its payment platform with the Lina currency to ensure transaction transparency, review, and bidding requirements.
Why Lina Network uses hybrid blockchain architecture
The purpose of using Lina Network's hybrid blockchain architecture is to ensure the highest security for their system, because if the Ethereum system fails, it will only affect the use of LINA Token to Lina's payments and all other activities will be processed on their own blockchain so that it is not affected by the system.
In addition, the reason the company connects ETH's main network with Lina's own block chain is that it can expand and execute fast transaction fees using the Lina Token, instead of using the entire network. ETH's main is because:
- Etherum's blockchain system currently can only process about 10 transactions per second. This of course will not meet the transactions of hundreds of thousands of people, let alone millions of people coming by the company.
- The confirmation time for transactions on the ETH network is greatly delayed and affects the user experience.
- All transactions on ETH's block chain network require users to pay fees in ETH. This will be very expensive and create many obstacles for an ordinary user when using the Lina system.
For these reasons, the combined architecture applied on the Lina platform will work well. This method will help users avoid transaction fees, reduce the load on the community network, as well as help users use the system more easily through the speed of response and reduce system latency.
The core of Lina platform
The core of Lina Network is a private block chain platform, scalable and fast to transact. All activities of the components on Lina's evaluation system will be recorded on the core of the platform's main chain. This will ensure the transparency of the reviews and eliminate the cheating on the system. For example, merchants can easily check and verify reviews, and the number of users who click on the ad box, etc. Since this information is recorded on the main block chain, traders Will definitely be able to pay for what you get back.
Lina's bridge
Lina Bridges is a block chain bridging service adjacent to the network for the core core of Lina's blockchain network. The task of the bridge is to synchronize transactions, request as well as interact with smart contracts.
Lina Token coins will be used interchangeably on Lina's own block chain and ETH's community block chain. Therefore, accounts on ETH smart contracts will be treated as accounts on Lina's private block chain. The locking mechanism in the smart contract will be applied to ensure the consistency of the account on its own platform and community.
Overview of Lina Network's Lina Token
Name: Lina Token (LINA)
Official website: https://lina.network/
Platform: ERC-20
Total supply: 900.000.000 LINA
Amount of tokens sold in the sale: 33,33% of total supply (equivalent to 300.000.000), and the remaining 66.67% will be locked in the smart contract and award a certain amount (60.000.000 Lina per year) over a period of 10 years.
ICO Period: January 15, 01 - March 2018, 28
Maximum capital mobilization: $ 300.000.000
ICO price: 1 LINA = $ 1
This is the only currency used to transact in the Lina Network ecosystem.
Currently you can trade LINA at IDCM, Cryptopia, Fatbtc and YoBit exchanges.
Company leadership team
Dance School - Chairman (Co-Founder) of the company: He graduated from the University of Natural Sciences majoring in Information Technology and then completed the Business Administration Course under the Training Program in the Federal Republic of Germany. He started his career at Silicon IT Company as a senior business expert. He has more than 5 years of experience in Information Technology and 20 years of experience in many fields such as Finance, Business, Healthcare, Pharmaceuticals.
Mitchell Pham - Co-founder of the company: He started his career in 1993, co-founded Augen Software Technology Group in New Zealand, with more than 11 members who are high-tech companies, including one range of software products and services, to provide financial, medical and other industries. Founder of Kiwi Technology Center, with the purpose of bringing New Zealand's technology businesses to Southeast Asia In addition, he is the president of the New Zealand Technology Association with a membership of more than 400 public enterprises. in New Zealand, and a member of the Vietnam International Strategic Alliance, Global Leader of the World Economic Forum. He is proud to be the co-founder of Smart Link Swiss - Switzeland and the Lina platform.
Ha Duc Long and Vu Thach Tam - Two main blockchain engineers of the company: Mr. Ha Duc Long and Vu Thach Tam graduated from Hanoi University of Science and Technology (2003 - 2008), majoring in IT. Both are experts in the fields of IT, e-commerce, Bigdata, platform system development, and especially in the field of Blockchain technology application in Supply Chain, identification for e-government. and health…
The project has two blockchain engineers, Ha Duc Long and Vu Thach Tam. For the time being, the two team members are very informative and not even a link has been posted on Lina.Review's website for the community. But according to the information we have, these two engineers have a lot of experience working in the blockchain field and are the key to forming blockchain projects of Lina Network.
Mr. Ha Duc Long and Vu Thach Tam graduated from HaNoi University of Science and Technology (2003 - 2008), majoring in IT. He has over 10 years of IT experience: E-commerce, Big Data and platform system development and 1,5 years of experience in research and development of Blockchain Platform specifically applying Blockchain in Supply Chain , Identification for electronic governance, Healthcare. . . He is also a technician
Outstanding corporate advisor
Thuc Vu: Dr. Thuc Vu is one of the most famous people in startup field in Silicon Valley. He graduated from Carnegie Mellon University with a degree in computer science and soon received a PhD at the prestigious Stanford University. He founded influential organizations and companies in the community such as Katango, Vietseed Foundation, OhmniLab and most recently the decentralized Kambria platform - an open robotic platform powered by blockchain and electricity. death.
Leigh Flounders: Mr. Flounders is one of New Zealand's most respected businessmen. He has had many years of leadership at many companies and in 2017 was recognized as CEO of the year in New Zealand. He has 22 years of experience in the financial services industry, including 10 years in the field of Data and Financial Technology. In addition, he has worked with big companies such as Alipay, Tencent, Baidu, etc.
Development roadmap of the company
Quarter 4/2017: Conducting research and development of Lina Review project. Launch of Whitepaper of Lina Review project
January 1: Launched the world's first blockchain platform Lina Review for online rating and evaluation. Develop Lina smart contract and launch Lina Token. Prepare to open an ICO
3 / 2018 Month: End of ICO
5 / 2018 Month: Hold a conference to discuss the application of Blockchain Platform to health care services. On May 18, LINA signed a contract with partners in Thailand to provide blockchain technology to promote business growth in this country.
19 / 6 / 2018: Lina Company signed a memorandum of cooperation with the Lao rich to apply blockchain technology to the government
7 / 10 / 2018: The Company signed cooperation with 8 Japanese corporations in investment projects in Vietnam, the starting point to deploy Blockchain application at Fintech.
25 / 10 / 2018: LINA NETWORK launches the world's first supply chain application based on Blockchain Platform.
Quarter 4/2018: List Lina Token on the 10 largest cryptocurrency exchanges in the world
Quarter 1/2019: Launched supply chain management application on mobile
See more information about Lina Network
Conclusion
Above is the information you need to know about Lina Network. Hope this article will help you gain more knowledge about Lina Network. If you have any questions or would like to share your knowledge about Lina Network with us, please contact us in the comments section below, we will answer you as soon as possible. Lastly, don't forget to Like, Share and give us a 5-star review below to support Virtual money blog ok