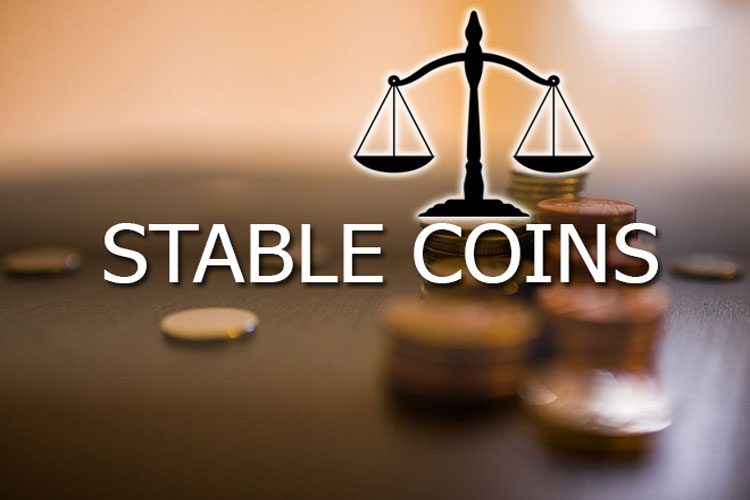 The three largest types of stablecoins are representing a total market cap of $ 60 billion ...
According to market analysis firm Glassnode, the top three stablecoins represent more than 90% of the stablecoin market cap. Those three names include "Tether (USDT), USD Coin (USDC) and Binance USD (BUSD) ".
USDT, USDC and BUSD have recorded significant growth over the past 6 months, they represent a total capitalization of over 60 billion USD, equivalent to 92,75% of the stablecoin market.
By contrast, six months ago, the stablecoin capitalization of these three coins was only $ 19,2 billion, less than a third of the current level. At this time last year, the stablecoins were only worth about $ 7 billion combined.
Analysis has compared the growth of stablecoin With Bitcoin's market cap, determine a clear correlation between the two. The report also shows that the supply of USDT has continued to increase in recent weeks, even though BTC has been trending sideways, while the growth of USDC and BUSD has slowed down.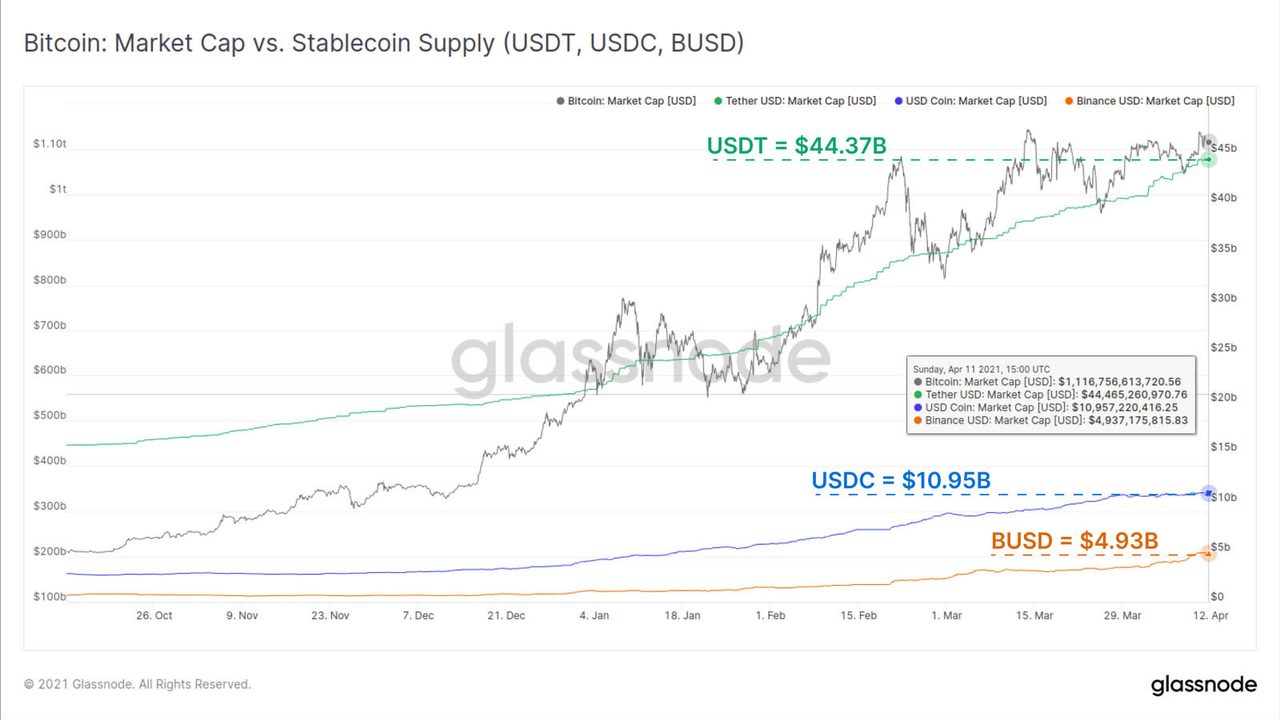 Glassnode also recorded a historic low for the Stablecoin Supply Ratio (SSR) index, which measures Bitcoin's market cap relative to the total stablecoin supply to estimate global "buying power" in the stablecoin market.
"When the price of BTC is low, the amount of buying stablecoins increases to push BTC price up. Conversely, when the price of BTC increases, less stablecoins can be purchased, which reduces the impact on the price of BTC, "said Glassnode.
"The growth in the stablecoin supply throughout 2020-21 has kept the SSR close to historical lows showing the relatively high purchasing power of USDT. The demand for USDT appears to be keeping up with the demand for Bitcoin and cryptocurrencies in general, "concludes Glassnode.
Tether's market cap has more than doubled since the start of 2021 and now stands at a record $ 45,6 billion. On the Circle website reported an all-time high of 11,5 billion USDC on April 9, while Goingecko recorded BUSD supply of 4 billion USD on 5,1 April.
On April 7, Circle CEO Jeremy Allaire predicted Circle's USDC stablecoin could soon overtake. PayPal according to payment value.
---
If you do not have a Binance account, register here: https://blogtienao.com/go/binance
See more: