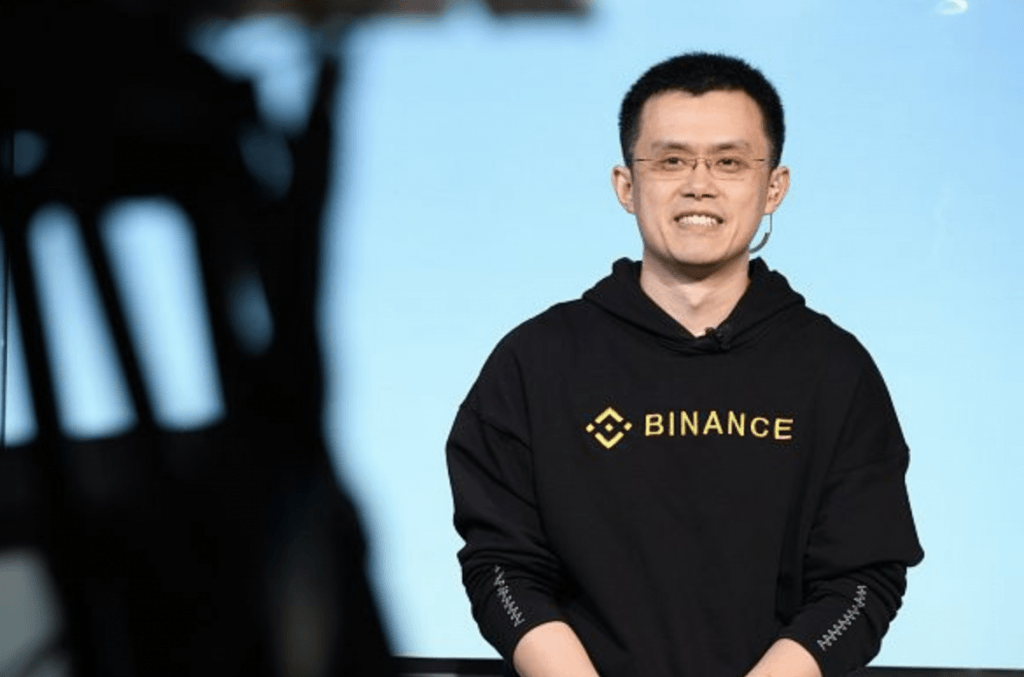 1. Binance has made some achievements in terms of business expansion in 2020. So which new business unit is generating the most positive results?
Binance Achievements have been made in all business units. But if I had to pick one business unit that stood out in particular over the past year, it would be the Binance Smart Chain (BSC).
Our BSC whitepaper was revealed in April, and testnet launched in May, mainnet in September.
In September, we set up a $ 9 million BSC accelerator fund to promote a strong network of DeFi and CeFi projects, which will accompany BSC. The fund will also help build a blockchain ecosystem, better combining DeFi and CeFi.
We also launch numerous parallel incentives such as the "Liquidity Incentive Program" and the "BUIDL Reward Program" to finance eligible BSC projects.
To date, Binance has announced 11 projects that will receive more than $ 850.000 in funding from accelerator funds, $ 10.000.000 in liquidity support, and a total of 1.059 BNB in ​​developer bonuses. They are distributed in proportion to the gas used for their contracts.
We have seen many projects that have received technical and financial support from us experiencing a period of significant growth and development.
Just over a month after the launch of BSC, we've seen the value it brings. According to one of the statistics, BSC processed about 21% of Ethereum's transaction size with 0.6% of gas fees in October.
This means 35x savings when it comes to running costs of many emerging crypto solutions and protocols, including DeFi projects that have launched in recent months.
Not only that, a few weeks ago, we announced the 'Binance Bridge Project' which aims to increase interoperability between different blockchains. The project will help people convert their crypto assets in Binance Chain and BSC Wrapped tokens and vice versa.
With this, users can use BTC, ETH, USDT or their other assets in BSC DApps. Additionally, users can maintain their Bitcoin exposure while still participating in DeFi on BSC. The project is still part of a larger project, and Binance aims to further enhance cross-chain liquidity between different blockchains.
2. COVID19 has had a devastating impact on a number of industries. Do they have an impact on Binance?
The global outbreak of COVID19 has affected many industries and blocked many countries. Industries such as tourism - travel and hotels are hit hard in the short term.
However, this is an opportunity to create opportunities for many other industries such as medicine, healthcare, online education, VR, ... Luckily for Binance, COVID19 has partly created an opportunity for us, because Blockade orders have given people more time to spend on online activities.
However, in the midst of the growing crypto community, we want to give everyone some help through philanthropy. That's why Binance Charity launched a global campaign called #CryptoAgainstCOVID in March this year and is making great progress with this campaign.
The Binance ecosystem including Binance CEX and Binance Charity have donated $ 3.3 million, and other sponsors have contributed around $ 1 million, totaling $ 4.3 million worth of cryptocurrency. With this money, we have helped more than 20 countries around the world by purchasing and distributing over 1.5 million personal protective equipment.
3. According to the FATF recommendation, regulations on the cryptocurrency industry have been prepared separately by countries. Is compliance being prepared to meet the standards of each country?
Yes, we are working with several consumer vendors on this, namely Ciphertrace and Shyft to address FATF's proposals.
4. In Korea, the Specific Financial Information Act (SFIA) was also established. The forex exchange has Korean clients that need to complete reporting like a business. Was this well prepared? How does that process work?
We operate through our partners in Korea, fully complying with local laws and regulations.
5. Do you think entering the regulatory system is an opportunity for the crypto market? Or do you think this will shrink the market?
Having clearer regulations is most likely a good thing for the industry as a whole, we believe a huge share of capital remains in traditional finance, we are talking about 99,9% of assets of world. And they're just waiting on the sidelines, until the rules become clearer. We are always prepared for this moment, to connect our traditional world and our space.
6. You have been internally entering DeFi in 2020. I wonder why Binance is paying attention to the DeFi market?
The direction of Binance is to increase the 'freedom to make money' and we are constantly working towards it. We experimented with many new innovations and some proved to have great potential, like DeFi. DeFi will eventually lead to monetary freedom and that is why we are interested in the DeFi market for now.
BSC and DeFi are among the business units we are testing. In April 4, we launched Binance Chain and DEX. Until then, we didn't know that DeFi would grow so fast.
However, we are still stepping up our business and this year we have caught up with the DeFi trend.
7. How do you evaluate your performance DeFi? What do you think is the next trend after DeFi?
I think coming to innovate around the liquidity team and AMM (automated market maker), especially for stablecoin trading, we have seen 2020 very interesting. I believe this will last for a while.
The DEX is also well equipped to list small coins and those that haven't been around for a while, providing a good basis of validation for large CEXs.
Binance introduced many innovations in the DeFi industry, such as liquidity and savings pools. We have also created a Binance Innovation Area to list new coins, to provide liquidity for DeFi tokens, while also protecting inexperienced traders from the risks of trading them.
By 2021, I believe we will see more services in the CeFi industry. But fundamentally, DeFi and CeFi are aimed at different users. I hope both will help develop this industry more. Whatever happens, we are ready to support and adopt any new innovations and trends from DeFi.
To be honest, I'm not sure what the trend for next year will be. We have a wide range of businesses and we will be ready to respond, whichever comes after DeFi.
However, one of the things that could appear after DeFi is'NFT'(Non-fungible tokens). By 2021, we will see increasing NFT adoption, from virtual in-game items to concert tickets. I believe this is an exciting new field that has yet to be explored and I look forward to seeing how it develops.
8. This year, Binance.KR was launched. What do you think (how to rate) the activity in the Korean market?
Binance.KR is making progress and it is slowly evolving. Binance.KR was ranked 241 in August on CoinMarketCap, but as of now (November 8) it is ranked 18th.
Right now, we know that Binance.KR is improving, and we're always testing new ways to improve the user experience. And we hope to make some announcements in the future.
9. What is a sentence to describe Binance's activities this year?
Slow but sure. 2020 has been a tough year, but we keep building, little by little.
10. What is Binance's goal in 2021?
I don't want to speculate on what's available to Binance in the coming year. We're just continuing to try and build products that users want and love. That is our target for 2021.