The Crypto market in the beginning of 2019 has been very volatile, many exchanges have announced to cease operations such as Bitsane, Coinexchange, etc. due to the inability to earn users. But not so that the Crypto market in Vietnam lessens its inherent attractiveness. The evidence is that the race to gain market share from domestic and foreign exchanges is hotter than ever.
In this race to gain market share, T-Rex Exchange is one of the most active and dynamic exchanges. Following T-Rex from April 4, they have now gone through 2019 months of operation and have more than 6 users. In addition, T-Rex has 39.000 updates to add new unique features. This impressive figure shows their seriousness towards the Vietnamese market.
According to the latest notice we update from the T-Rex news site:
On October 15, 10, T-Rex officially reduced trading fees on the exchange from 2019% to 1% for all Prestige users and users who completed KYC. Specifically, the fee table is as follows:
| | | | |
| --- | --- | --- | --- |
| | BTC transaction fee | ETH transaction fee | USDT transaction fee |
| User Credits | 0% | 0% | 0% |
| User has KYC | 0% | 0% | 0% |
| Registered user but not KYC | 0.5% | 0.5% | 0.5% |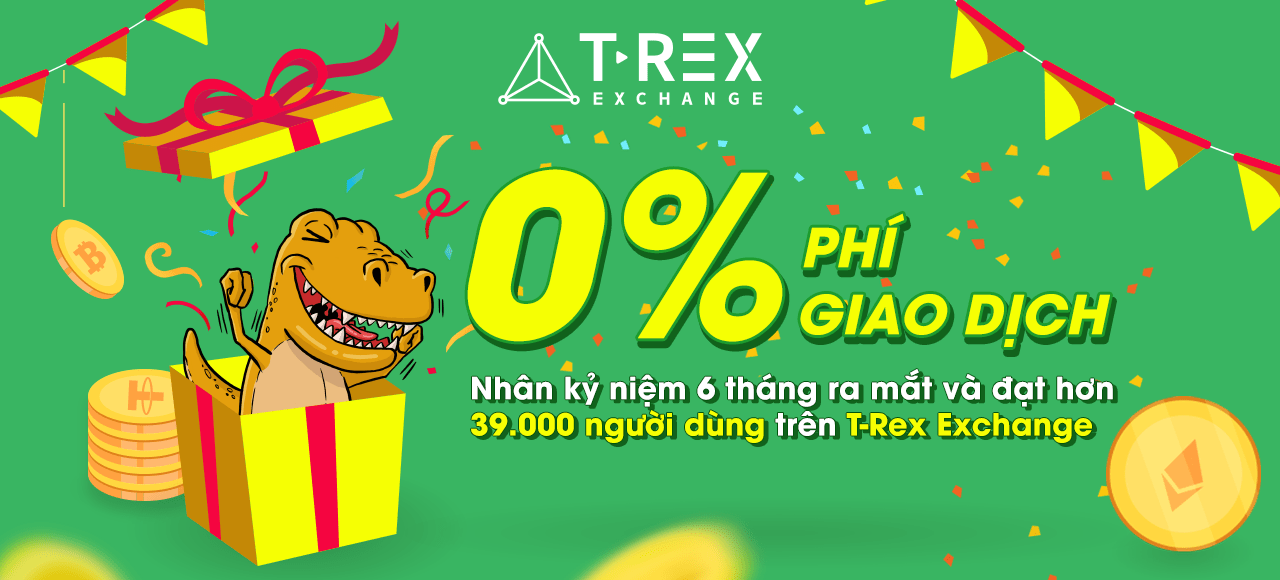 The advantages of T-Rex Exchange
Secure transactions with P2P platform

Free transactions with users who have KYC

Diversify payment methods

Constantly updated new features

Organize Airdrop regularly on the floor and Fanpage

The support team is quite quick

User friendly interface.
However, there are disadvantages as follows:
There are not many coins (mainly USDT, BTC and ETH)

Do not use VND wallets like regular OTC exchanges. (T-Rex's criteria are safe so they will not apply VND wallet on the floor)

KYC is quite tough.
Overall assessment T-Rex Exchange is an easy-to-use OTC trading platform and a very good transaction fee (0% for KYC users). However, because the VND wallet is not applied, buyers and sellers will transfer money directly through each other's bank accounts rather than through the exchange.
Let's wait and see what the new dinosaur T-Rex will do in the near future.