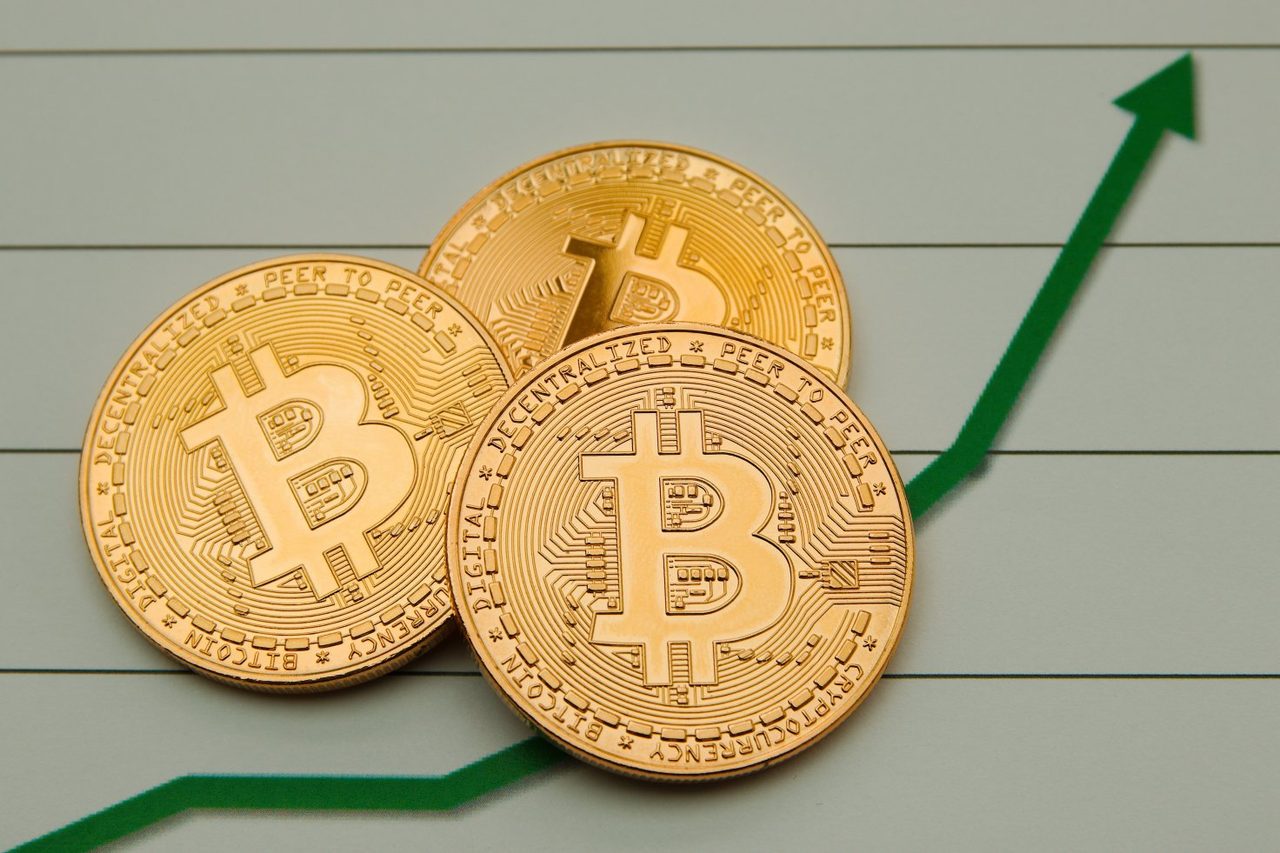 Those days, the price Bitcoin It fluctuated with great intensity, once hitting a monthly high of $ 1, then fell slightly and recovered with two tests of the $ 13.243 high.
And at the time of writing it continues to test the top of $ 13.300, the sweep has not stopped yet.
Although bitcoin's influence on altcoins has decreased significantly over previous years, bitcoin's rise has helped many altcoins regain momentum and, more or less, the big brother of bitcoin has had an impact. certain to market.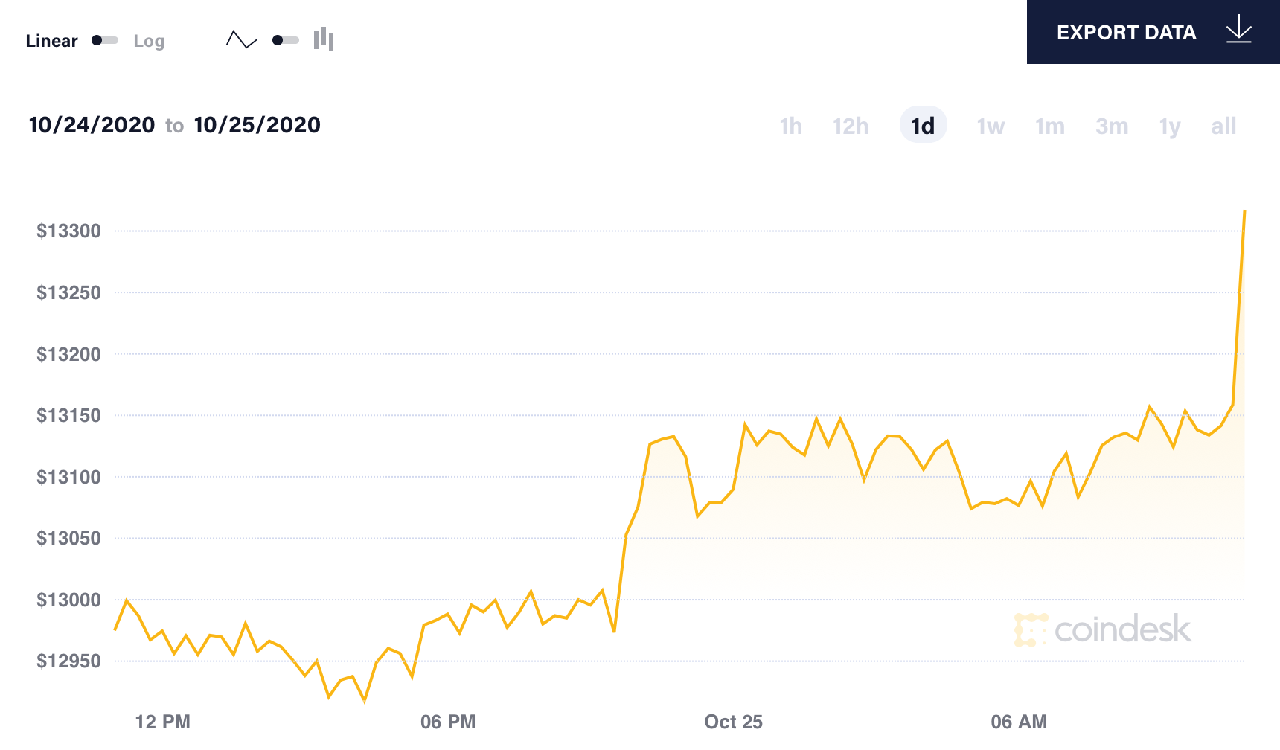 Gerry Rice, a spokesperson for the IMF, said that when the price of bitcoin increases too quickly, the risk of accumulating more and more, especially for people with FOMO syndrome and are borrowing money to enter the market. However, the most important thing is that people must be alert to be aware of the risks and to take the necessary risk management measures.
Although the risks are ... but it is fair to say that Bitcoin is still the most potential and attractive investment channel at the moment.
Over the past 24 hours, the highest bitcoin price recorded at $ 13.325 and the lowest of $ 12.914.

Bitcoin exchange rate today (August 25) recorded at 10am at $ 10, up 45% over the past 13.308 hours.
Top 10 cryptocurrencies with many corrections in the past 7 days, most of them have quite good growth.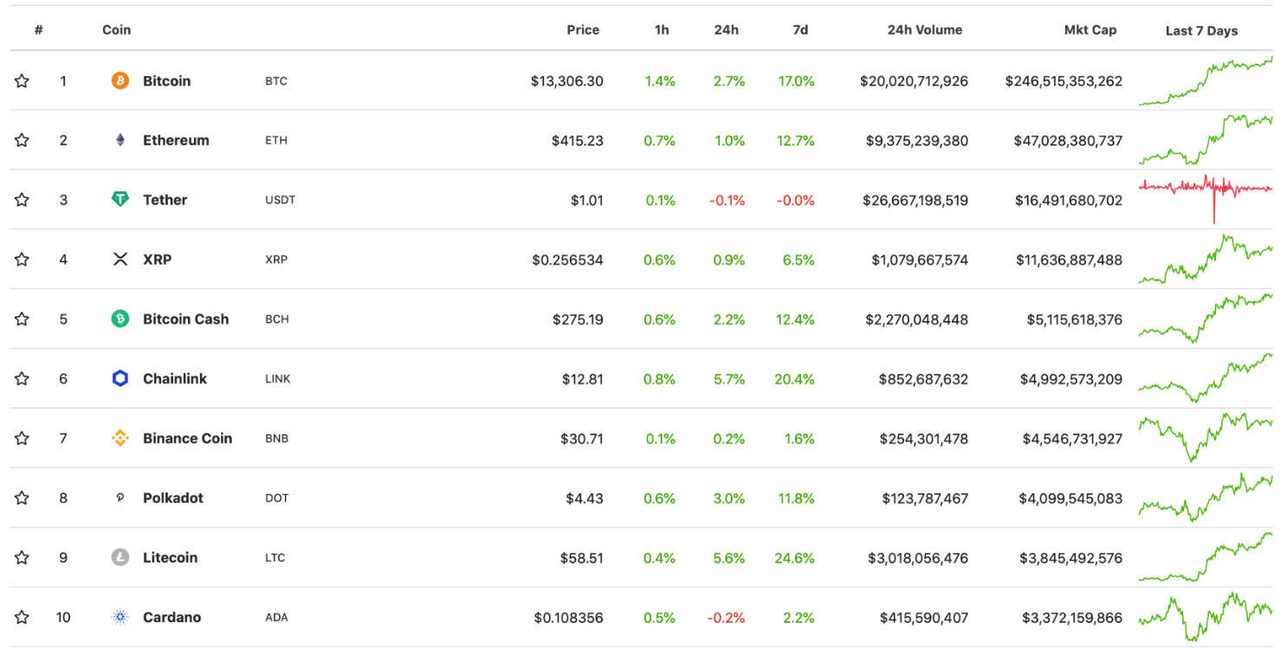 Total crypto market cap today recorded at 10:45 am at $ 402,47 billion, up $ 10 billion from the past 24 hours.

The market's 24-hour trading volume continued to decline, reaching only $ 76,64 billion, 14 billion USD lower than on October 24.
CME quietly surpassed BitMEX and Binance
CME Group, the world's largest financial derivatives exchange based in the US, has quietly become the second largest bitcoin futures exchange, surpassing both Binance and BitMEX.
Recently, CME has recorded the open interest (number of open contracts) for bitcoin futures reaching a high of $ 790 million, surpassing $ 718 million for Binance and $ 601 million for BitMEX.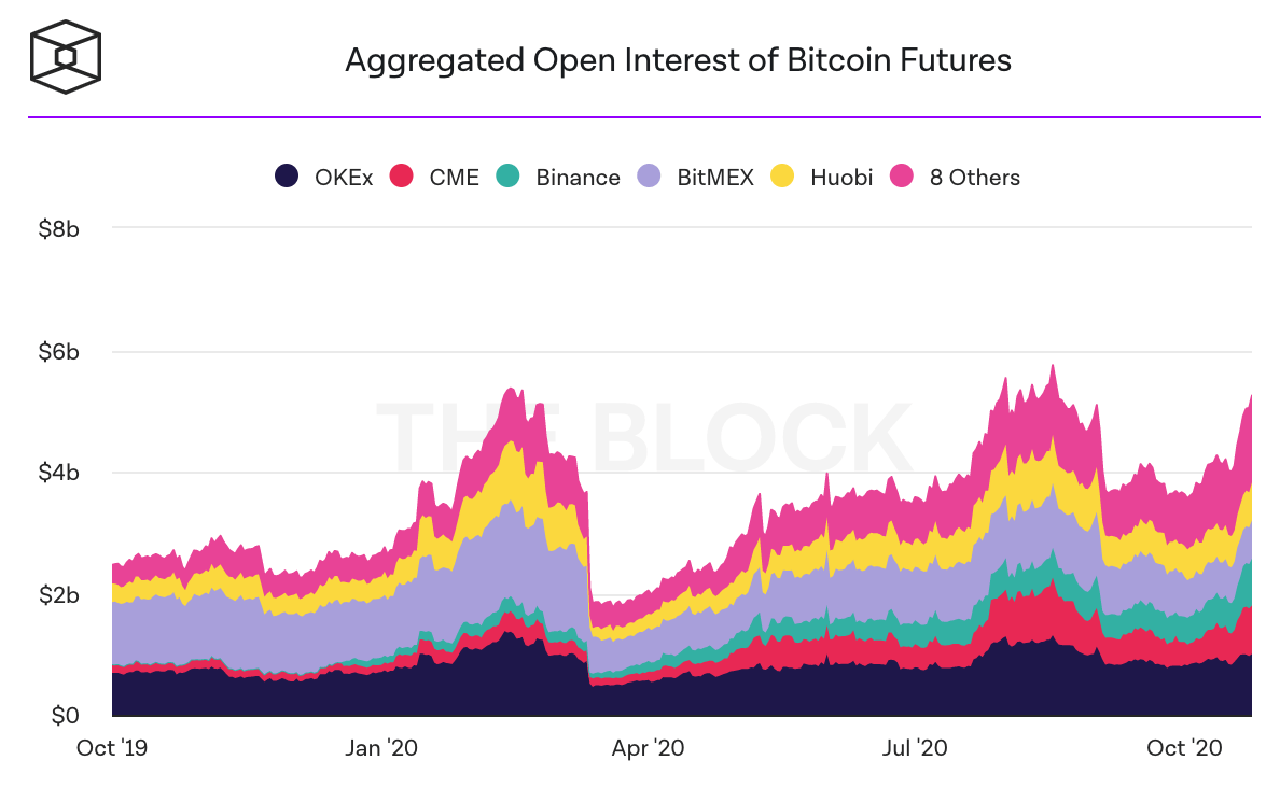 The change in trend shows that more traders, especially institutions, are flocking more and more to CME.
BitMEX has recently been legally fighting with the US government, which is being accused of violating many regulations, such as anti-money laundering rules.AML) and verify customer identity (KYC) of America.
Over time, the market share of BitMEX has 'flowed' into other exchanges, as many investors feared withdrawing money from the exchangemore than 37.000 BTC are withdrawn from BitMEX).
---
Update the fastest cryptocurrency price 24/7 here:
https://blogtienao.com/ty-gia/
If you do not have a Binance account, register here: https://blogtienao.com/go/binance
See more: