[speaker]
Continuing the series of scandals of the crypto derivative BitMEX, you can not read the link below:
Update: Currently at the time of writing more than 37.000 bitcoins - or $ 387 million, have been withdrawn from the exchange. BitMEX.
The above data is analyzed by the company CoinMetrics cryptocurrency update. (Note that the figure can vary from place to place, for example on the Chainalysis side 32.000 bitcoins)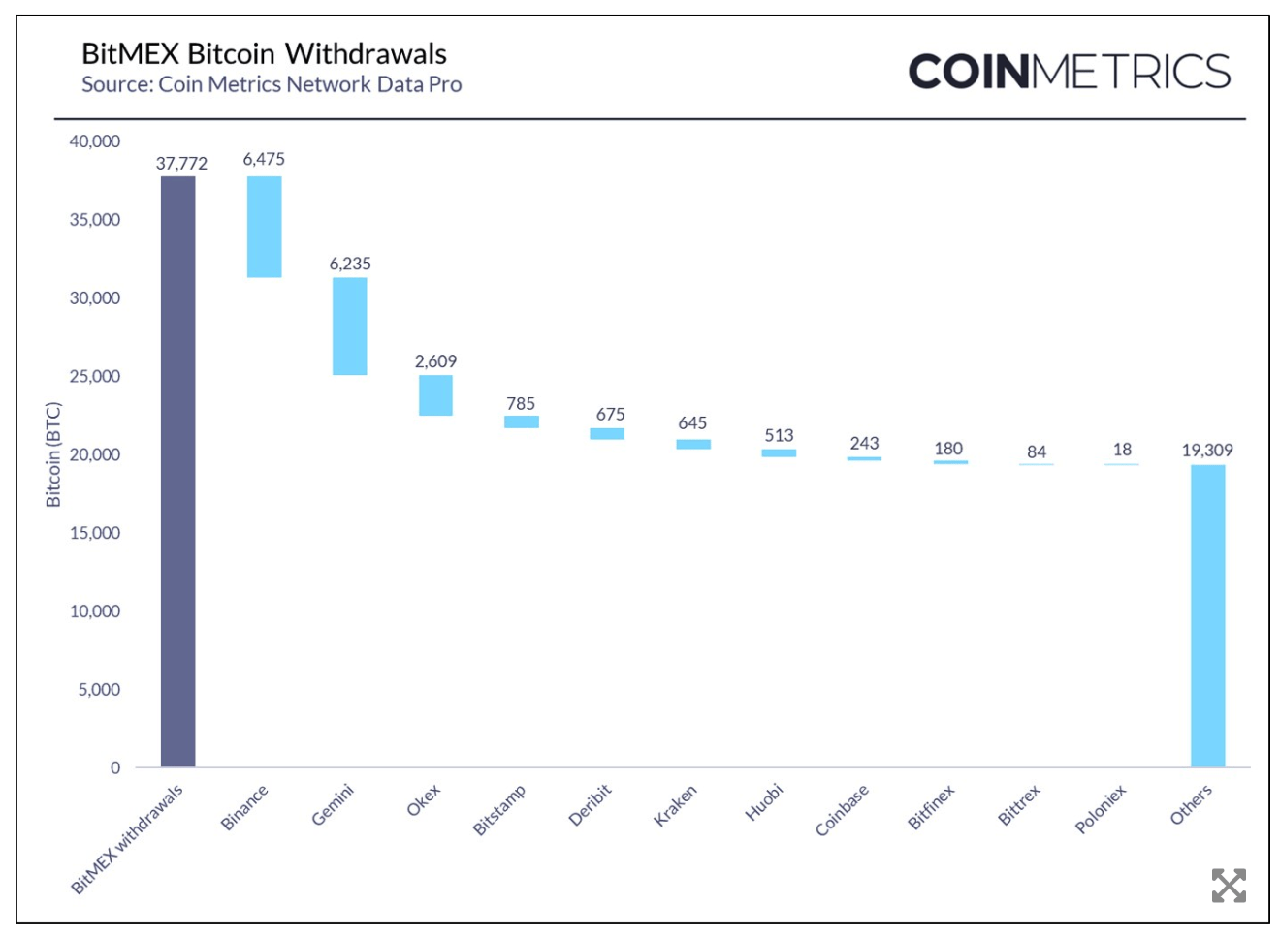 Philip Gradwell, chief economist at blockchain analytics firm Chainalysis, said: "The withdrawal of BTC from BitMEX is increasing rapidly, the amount of BTC withdrawn has been moved to the Gemini exchange and a number of other exchanges"
In addition, a large amount of BTC is being moved to unknown wallets.
BitMEX still holds between 135.000 and 170.000 bitcoins.
Another source from The Block Research said: "The number of open interest (OI) contracts or the value of BitMEX's unpaid derivative contracts, has recorded many downward corrections".
More specifically, the OI of BitMEX's bitcoin perpetual contracts has dropped about 16% - or $ 119 million, down to around $ 627 million at press time.
On the other hand, the OI of BitMEX ehereum perpetual contracts has also dropped 37% - or $ 60 million, to about $ 103 million.
BTA will continue to update this case ...
---
Update the fastest cryptocurrency price 24/7 here:
https://blogtienao.com/ty-gia/
If you do not have a Binance account, register here: https://blogtienao.com/go/binance
See more: