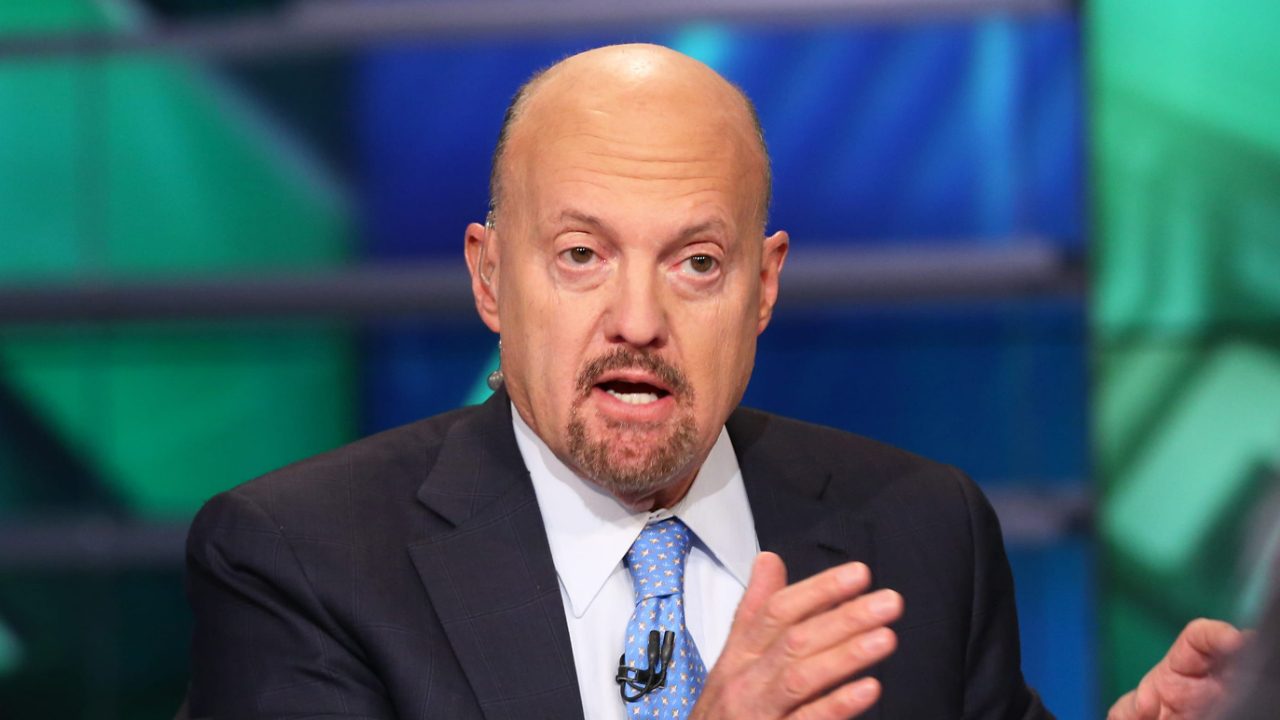 Mad Money host Jim Cramer has some advice on how to invest in Bitcoin and when is a good time to sell.
Jim Cramer's advice on investing in Bitcoin
Jim Cramer, the host of Mad Money on CNBC, has offered some advice on investing in Bitcoin on Wednesday. He is a former hedge fund manager and co-founder of Thestreet.com, a financial news and knowledge website.
Cramer starts:
People no longer believe in fiat currencies. People believe that the US is printing money ... But Bitcoin is not printing Bitcoin. Therefore, it is more valuable in the same way as very mined gold. And gold is going up, we found, about 1 percent more than the year before, ... so it concerns scarcity.
"There is no scarcity in dollars" while, "There are some scarcities like gold," he notes:
Bitcoin is scarce. When you have something completely scarce in an age where people fear inflation and do not believe in government bonds nor in governments in general, this Bitcoin suddenly has an appeal.
The host of Mad Money added:
the more people place [bitcoin] on it… the higher the price… the more likely it is to have more people participating
See Bitcoin as a stock, when to sell
Cramer added:
Yesterday I sold enough Bitcoin to get back my original investment, which is what I would do if it was a stock. I take out my principal and I leave the rest (to make a profit). I won't be too focused on Bitcoin anymore. It goes on until it gets back to where I bought it and then I restructure it, maybe buy it again
Cramer further explained:
Like I told everyone… if you have a brace, draw a lot (both root and part lyrics and leave the rest). And I doubled it, so I pulled a lot out ... Except when this [bitcoin] doubled when I was away and that was too fast for me. So now I don't have to worry. Play with the house money. Let's see what happens.
Buy Bitcoin as insurance, compare Bitcoin to gold
Cramer views bitcoin and gold as insurance assets, for example against inflation, as he explained above.
I think you must have that kind of insurance. But I did not expect that insurance would make me so much money. (But) Typically, insurance isn't something that makes a lot of money.
In addition to the saying, "I am a believer of gold," Cramer told Thestreet:
I'm also a believer in Bitcoin… I feel that bitcoin is doing what gold was doing at this point. The interesting thing is that while the scarcity of gold is large, it is not working as it should because I think people are buying bitcoin.
---
Read more: