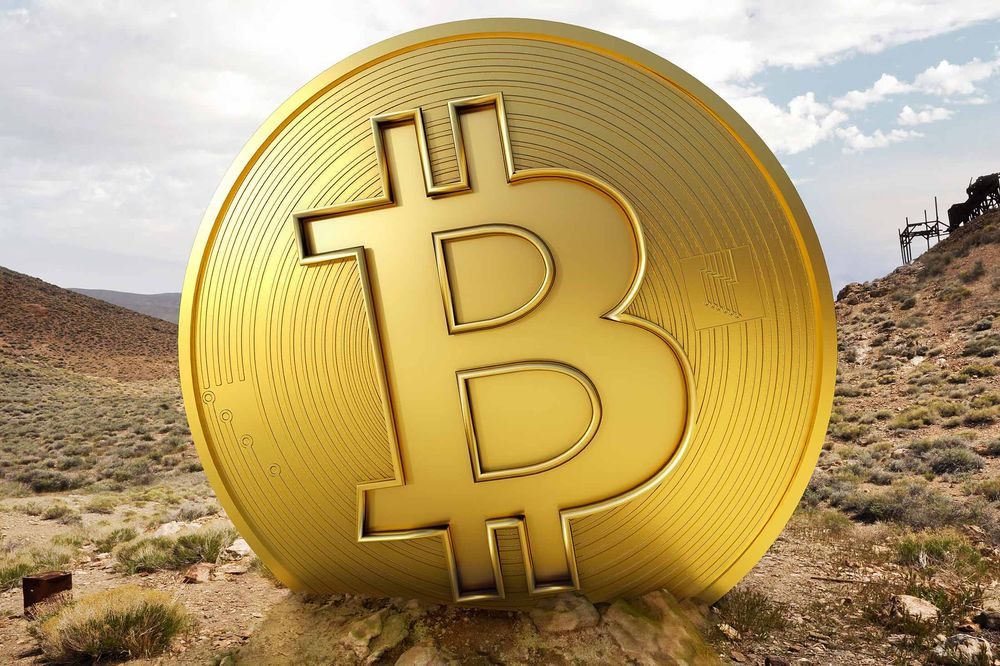 Bitcoin price in particular and Crypto market in general had a sad day when the red color covered with a sharp decline.
During the first two trading days of the week, Bitcoin was disappointing to investors by repeatedly losing support levels.
Since Bitcoin broke the $ 40,000 mark, all happenings have been reversed and many altcoins have declined at a 2 digit rate. The next day, every move went badly when the price of Bitcoin dropped and fell to below $ 34,000, sometimes down to nearly $ 30,000.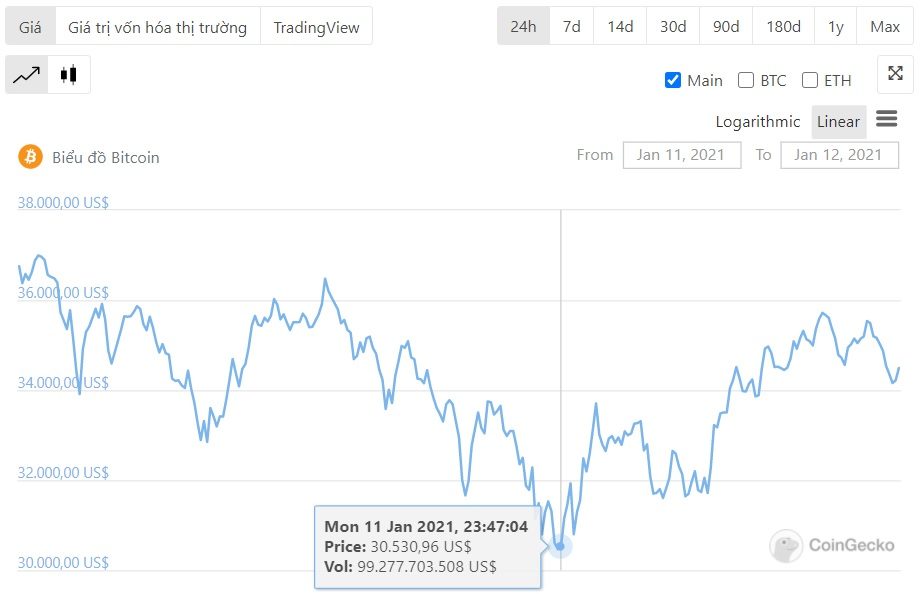 Bitcoin rate today (12/1) recorded at 9:25 am at 33,827 USD, down 6,15% compared to the last 24 hours.

There was no positive change in the top 10, most of the copper still fell deep in the decline.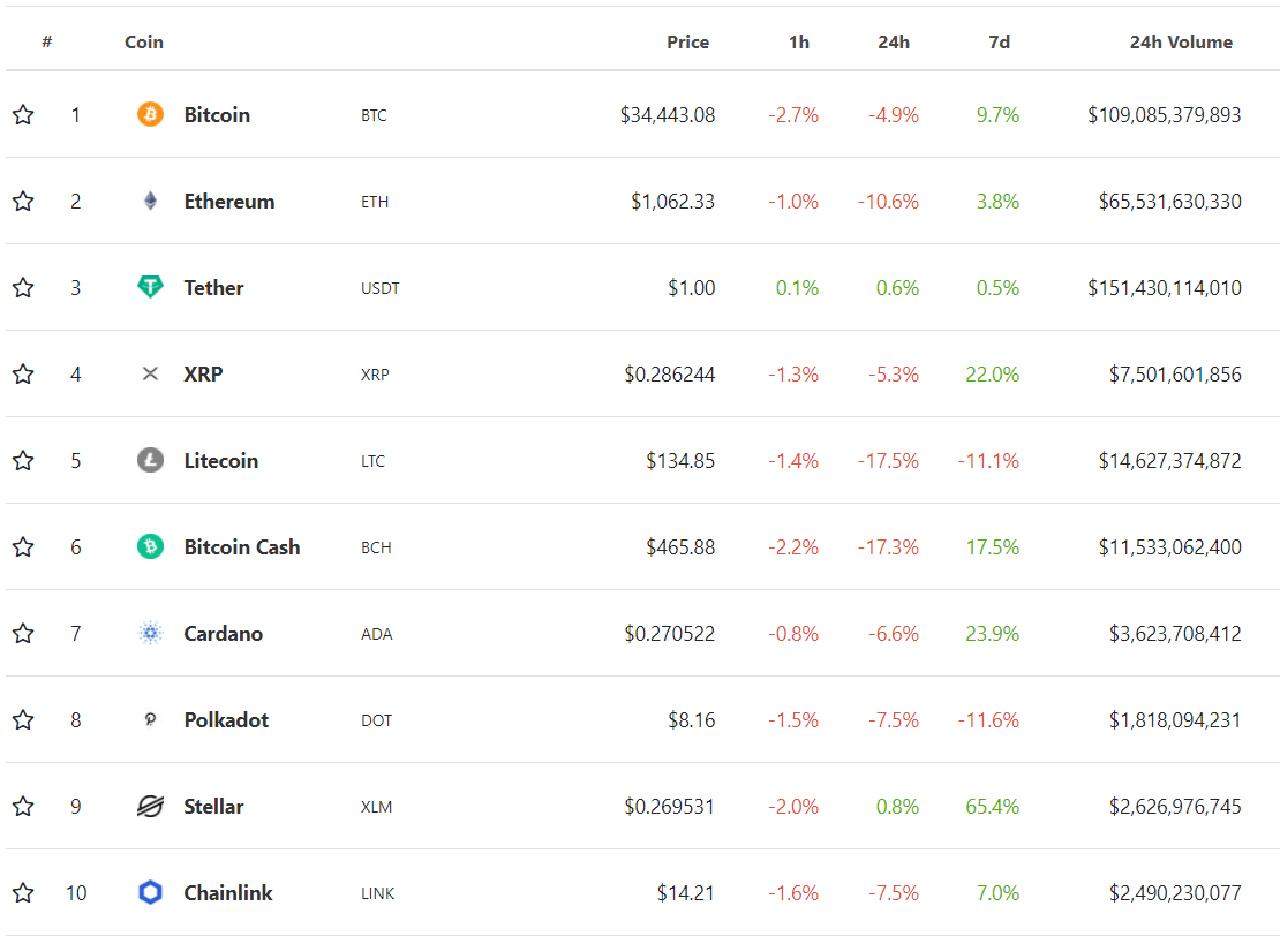 Total crypto market capitalization continues to decline today, recorded at 9:40 am at 930,32 billion USD, down 63 billion USD from the past 24 hours.

In contrast, the 24-hour trading volume of the market increased sharply, reaching 240,8 billion USD, 59 billion USD higher than on 11/1.
Witnessing the sharp decline of Bitcoin recently, CMC Analyst Adam White shared: "Do you think Bitcoin can hold $ 30,000 ?, I personally think, why? moving gradually from Bitcoin to Altcoin, the cash flow is really changing ".
---
Update the fastest cryptocurrency price 24/7 here:
https://blogtienao.com/ty-gia/
If you do not have a Binance account, register here: https://blogtienao.com/go/binance
See more: