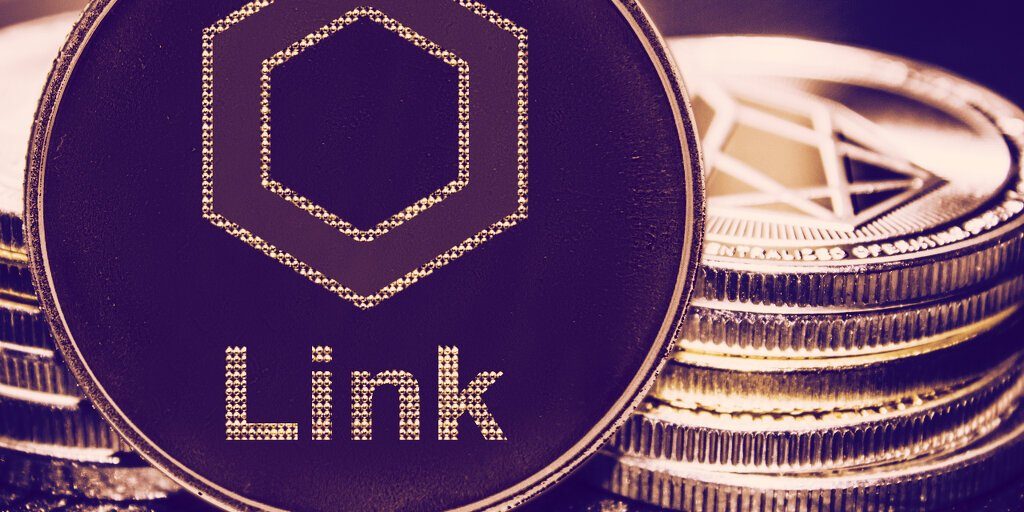 Chainlink's native token, LINK has set new record highs over the past few hours as altcoins make a big move today.
Token LINK price Chainlink's have soared more than 19% in the past 24 hours, pushing the asset to a new all-time high. From an intraday low just under $ 20, LINK has risen to hit an ever-before high price at $ 23.60 according to Tradingview.
@chainlink has solved the biggest challenge for the implementation of smart contracts - connecting blockchains to real world data. $ LINK price is $ 23.55 $ USD - 24hr volume of $ 2.52 Billion $ USD. $ LINK is up 17.20% in 24 hours. $ LINK - New ATH $ 23.55.

- ƊÓȠ. (@Don_ChainLink) January 17, 2021
Chainlink has solved the biggest challenge for deploying smart contracts - connecting blockchains with real world data. LINK price is 23.55 USD - 24 hour volume is 2.52 billion USD. LINK increased by 17.20% in 24 hours. The new ATH is 23.55 USD
When looking at the bigger picture, Chainlink has gained 37% in the last seven days and 65% in the last 30 days.
The extremely optimistic community, known as 'Link Marines', even predicted that LINK would reach a top three spot by the end of March.
Rank # 3 incoming

- ChainLinkGod.eth (@ChainLinkGod) January 17, 2021
In order for that to happen, the asset needs to knock out the 5 cryptocurrencies that rank above and increase its market cap to over $ 15 billion. This is a pretty high expectation, but maybe it will not be long, LINK will "overthrow" Litecoin because the capitalization of these two assets is only about 500 thousand USD difference, according to Coingecko.
Chainlink is currently in eighth place with a market cap of $ 9 billion.
Some of the latest updates from the Chainlink project
Chainlink provides pricing calculations for the decentralized financial sector, continuing to expand in feeds and services. The project's latest price data feed is LTC / USD, which pulls aggregated data from several sources to provide a more accurate price for the asset.
More and more DeFi protocols are moving to Chainlink to take data as the standard. Some of the latest feed adoption platforms include NULS, Opyn, Neutrino, Paxos, Warp Finance, Poolz, and SynLev.
Independent researcher 'The Crypto Oracle' cited DeFi's development as one of the catalysts behind Chainlink's success:
As #DeFi projects mature & expand to other blockchains, there will be increasing demand for more market data & off-chain computation from Link #Chainl. It's trully one of the main engines to DeFi's growth, and its network effect & data costs will be shared across projects & chains.

- ⬡ The_Crypto_Oracle ⬡ (@Crypto___Oracle) January 16, 2021
Chainlink has also just launched a Chinese website that may also be driving some momentum in Asia at the moment.
---
Read more: