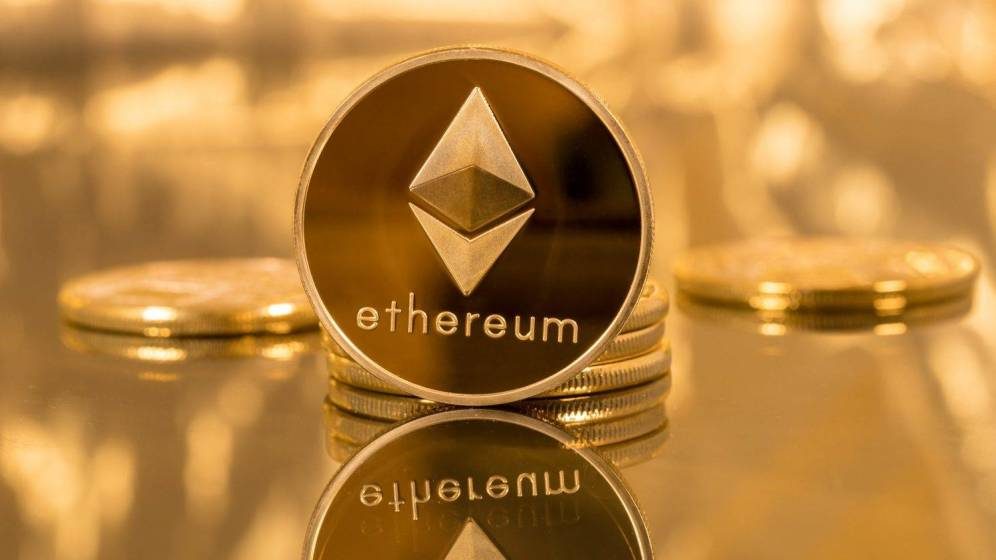 The crypto community and ETH investors are closely watching Ethereum's progression at the moment as it is increasingly breaking higher highs.
As data analytics firm Santiment notes that: "Currently, the amount of Ethereum stored on exchanges is falling further."
"According to the latest data feed, the supply of Ethereum (ETH) at exchanges has hit a 28-month low to below 19% for the first time since December 12"
"Also recently we have seen more and more ETH being moved to Defi, cold wallet and staking into Ethereum 2.0 contract"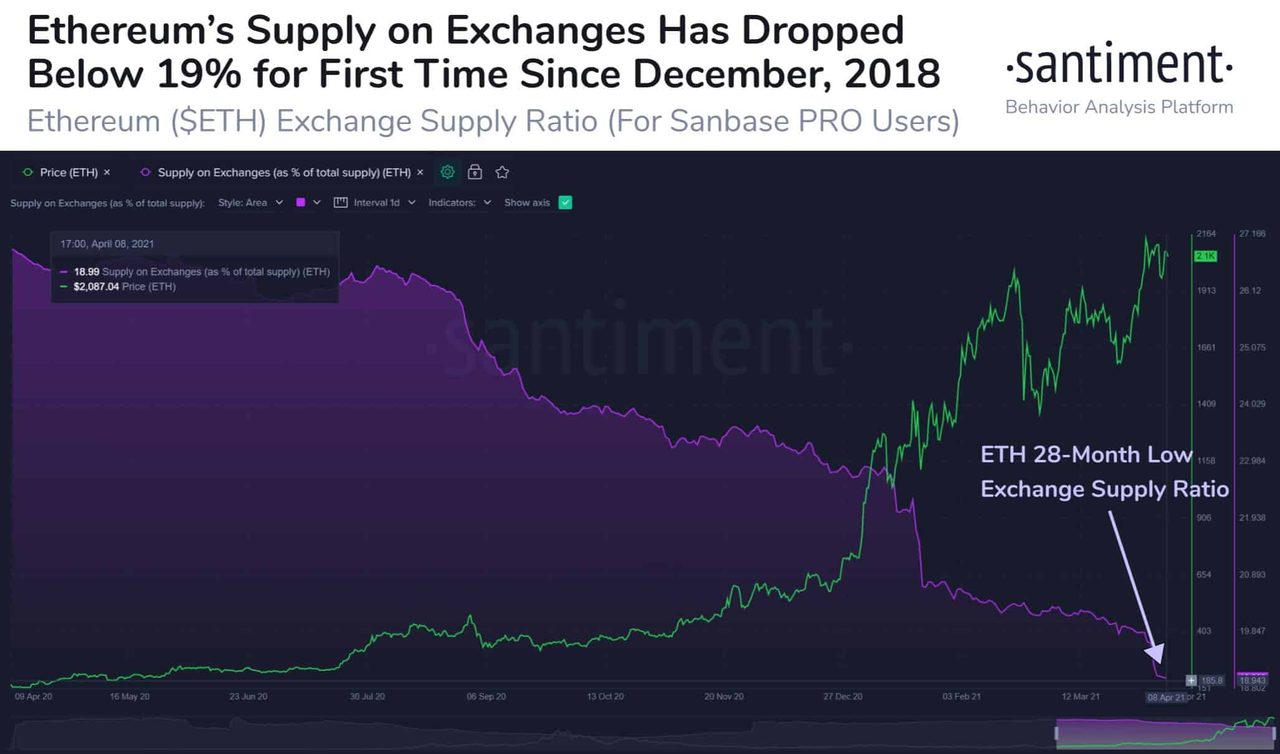 According to analysts Santiment stated:
"This is a positive thing for ETH price".
"Well, the decreasing supply and increasing demand certainly indicate that ETH price will increase even more."
Besides, the growing institutional interest in Ethereum has the potential to help ETH price bounce higher across the $ 2,500 - $ 3,000 region ... that's not to mention the ultimate catalyst that Ethereum 2.0 is preparing. launch "
The volume of CME Ether Futures soared
According to the latest data from Skew Analytics, the volume of CME Ether Futures has skyrocketed over the past week. The report showed that CME ETH Futures registered a record volume of $ 228 million on Wednesday, April 7.
CME Ether futures had a record volume day this week pic.twitter.com/zchWxeA4O5

- skew (@skewdotcom) April 9, 2021
CME launched Ether Futures earlier this year on February 8, 2. And since then, institutional interest in this Ether derivative has increased significantly.
Another CryptoCompare data for March 3, shows that while institutional interest in CME Bitcoin Futures has decreased by 2021%, interest in Ether futures CME has increased sharply by 66%.
Institutional investors on #CME were more cautious in March as open interest for #BTC futures dropped 15% to $ 2.1bn. In contrast, open interest for newly-launched CME #ETH futures grew 66%. See how the #crypto markets fared in our latest Exchange Review: https://t.co/R2MFRSUlQ6 pic.twitter.com/LTur4mEKsc

- CryptoCompare (@CryptoCompare) April 9, 2021
Since the beginning of 2021, Ethereum (ETH) has been performing quite well with over 150% returns so far this year. ETH valuation has risen higher than some US banks on Wall Street.
However, one of the things ETH investors are facing is that the gas fees are currently too high. With a large increase in activity DeFi, gas fees on Ethereum (ETH) have skyrocketed to new highs, but experts expect that with the implementation of Ethereum 2.0 this problem will be resolved.
---
If you do not have a Binance account, register here: https://blogtienao.com/go/binance
See more: