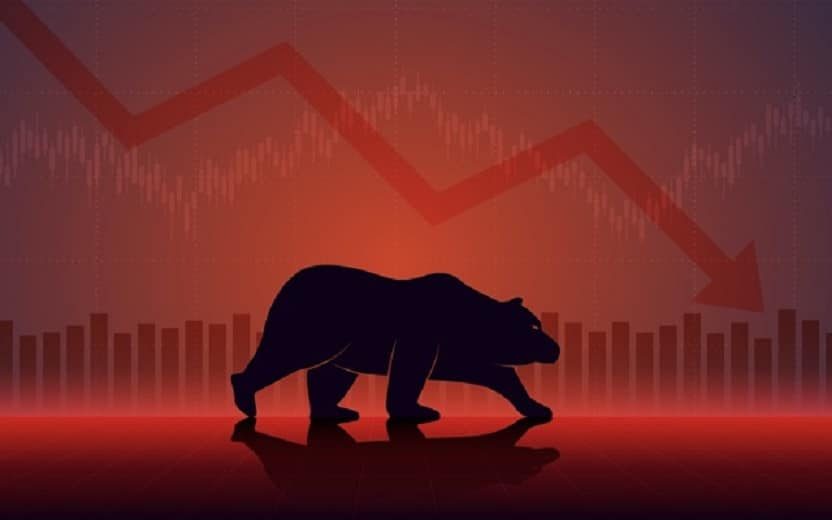 Bitcoin In particular and the altcoin market in general has finally ended the series of bleak days, but by the way few people want to bottom.
The hours passed, when the price Bitcoin Breaking through the $ 10.500 support level and moving in a bearish position, the other currencies are not showing any signs of recovery.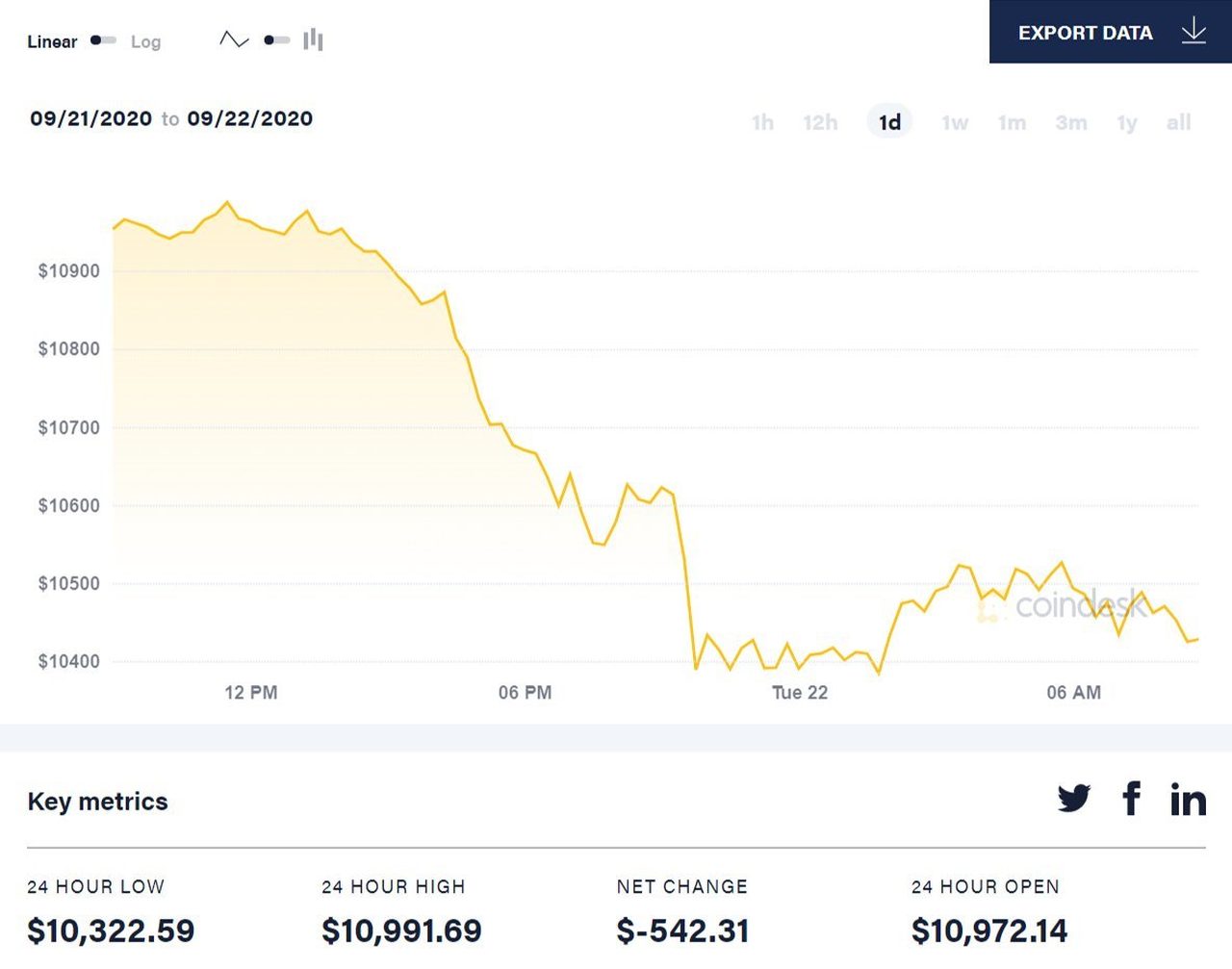 Over the past 24 hours, the highest bitcoin price is $ 10.991 and the lowest is recorded at $ 10.322.
Bitcoin exchange rate Today (22/9) recorded at 9:00 at 10.415 USD, down 4,88% compared to the last 24 hours.

The whole picture of the current cryptocurrency market must make many investors worried when the red color covers the copper. In the top 100 cryptocurrencies by market value, there are 94 downs compared to the last 24 hours.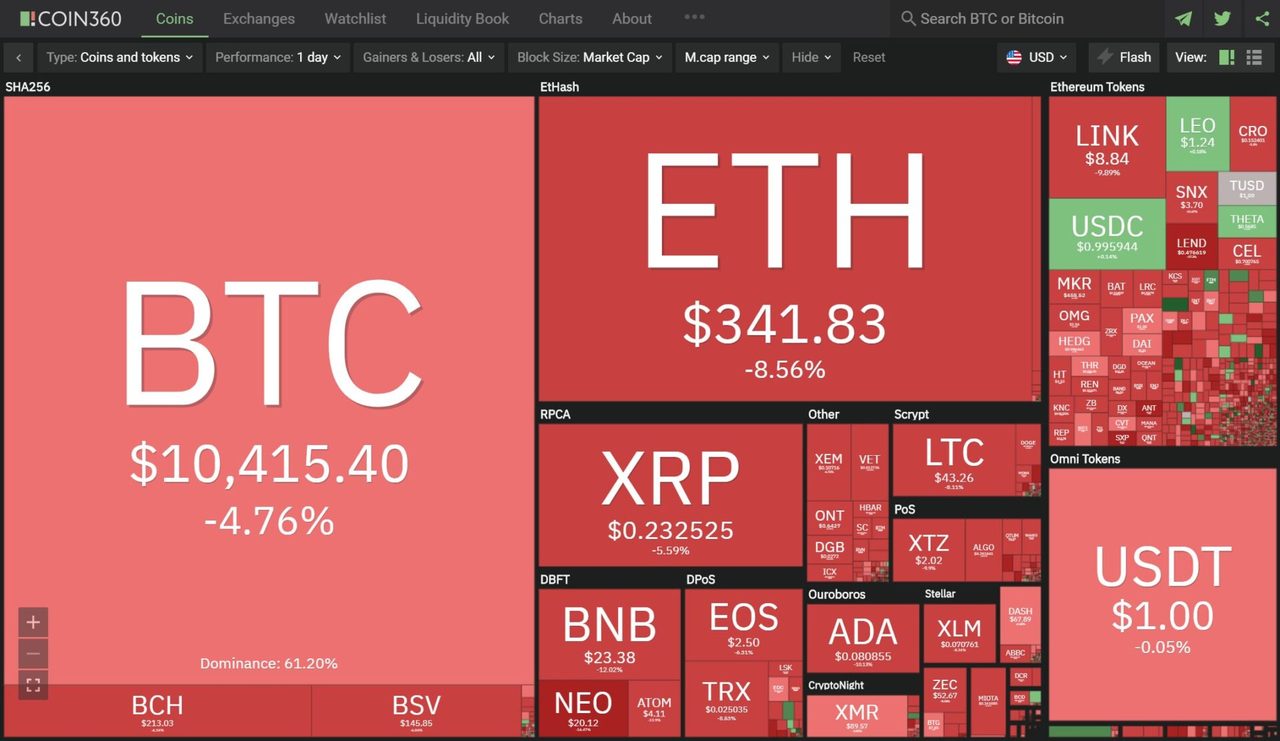 Cryptocurrencies in the top 10 continued to go backwards, many recorded a deep decline compared to the beginning of the week.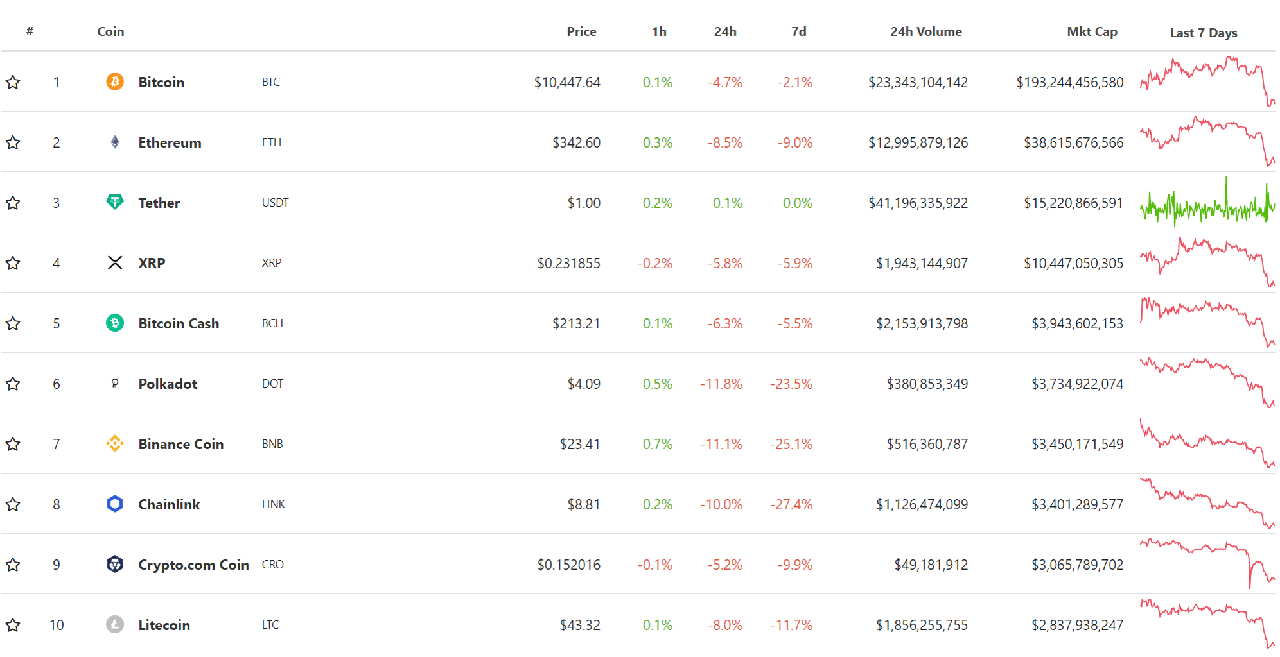 Total market cap today recorded at 9:00 am at $ 328,82 billion, down $ 19 billion from the past 24 hours.

The market's 24-hour trading volume surged to $ 130,94 billion, $ 26 billion higher than on September 21.
The PBOC says China needs to quickly issue its own cryptocurrency
The Bank of China (PBOC) said China needs to have a leading edge in the race to issue digital currencies.
In an article in China Finance, the PBOC said that China needs to quickly break the US dollar's dominance and internationalize the yuan.
"China has many advantages and opportunities in issuing digital currency, so China should speed up to grasp the first stage," the article wrote.
The article added that the issuance of digital currency will become a "new battlefield" of competition between nations.
The PBOC's Crypto-Money Research Institute has filed 130 patent applications related to the digital yuan as of April.
---
Update the fastest cryptocurrency price 24/7 here:
https://blogtienao.com/ty-gia/
If you do not have a Binance account, register here: https://blogtienao.com/go/binance
See more: