VAIOT (VAI) price, marketcap, chart, and fundamentals info
VAIOT, the first licensed cryptocurrency project in the Republic of Malta, was established in 2018 and then launched the Proof of Concept project in partnership with IBM in Q4 2019 - Q1 2020.
By applying AI and Blockchain technology, VAIOT will make it easier, cheaper and faster for businesses and users to perform automated services and transactions.
VAIOT project overview
VAIOT combines two technologies, AI and Blockchain, to develop IVA (Intelligent Virtual Assistants).
The main difference between VAIOT and Siri or Alexa is that VAIOT was created to digitize business processes like buying insurance or creating legal agreements.
Project provides a whole new digital channel for distributing products and services, as well as communicating with users to build contracts and personal AI transaction assistant that will provide legal services. , including blockchain-based digital contracts.
Blockchain plays a very important role in the VAIOT project and the overall ecosystem, as there will be many different use cases such as the recording of contract data and insurance policies on-chain.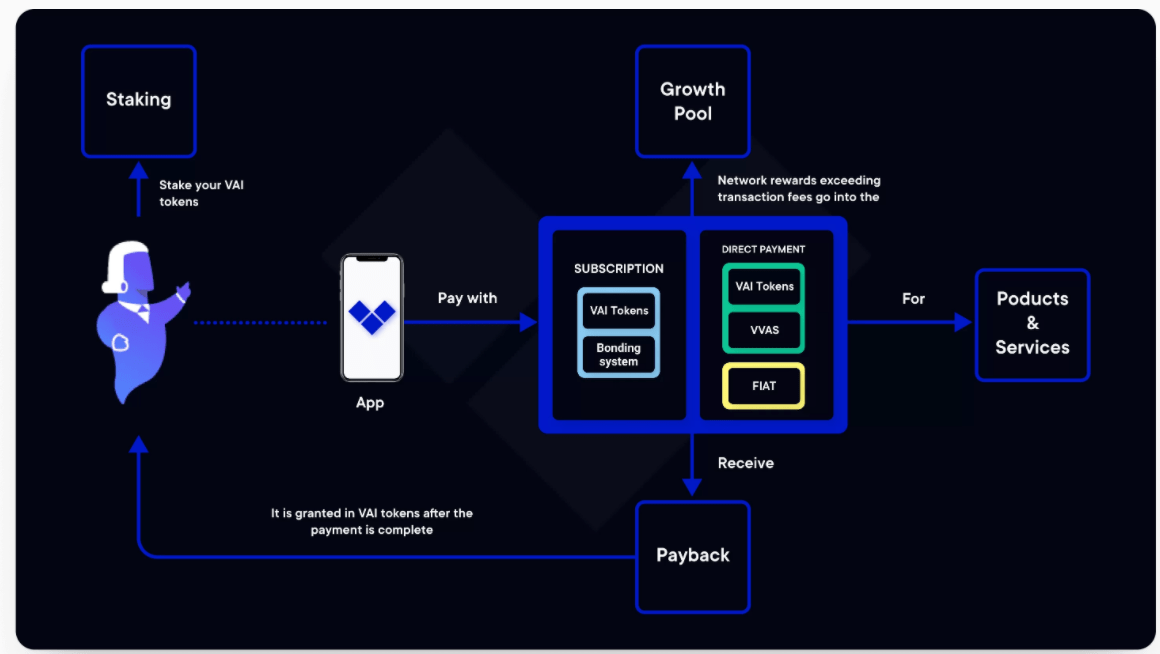 What is VAI Token?
VAI will be used to encourage the use of products in the VAIOT ecosystem.
Some key information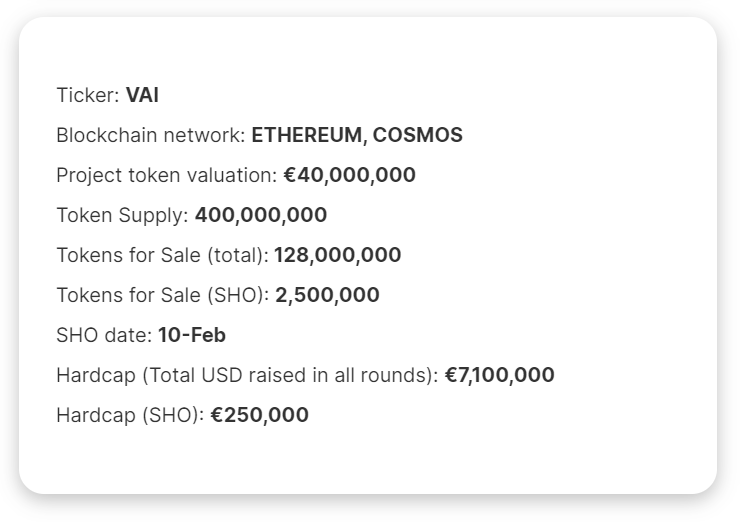 Token utility:
Payments
Payback Bonus
Governance
Bonus for Providing Data
Staking
Token allocation
Private Sale 1: 1,25%
Private Sale 2: 10,75%
Ecosystem: 10%
Partner: 12%
Development team: 15%
Public Sale (SHO 0,63%): 2%
Seed Round: 10%
Advisors: 6%
Staking: 25%
Pre-Seed Round: 8%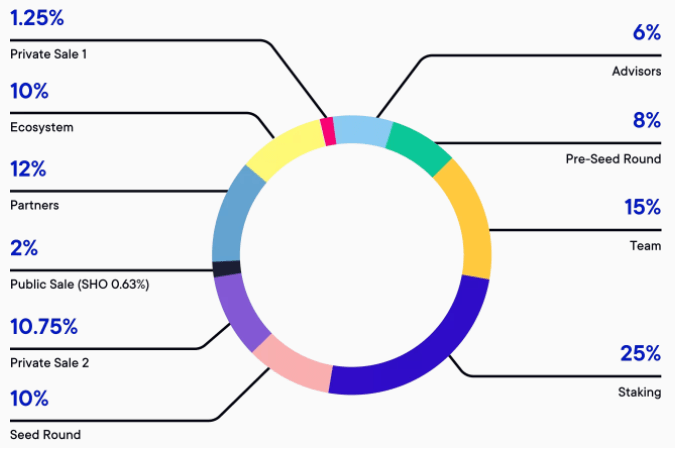 Details
Pre-Seed Round

Seed Round

Private Sale 1

Private Sale 2

SHO

Release schedule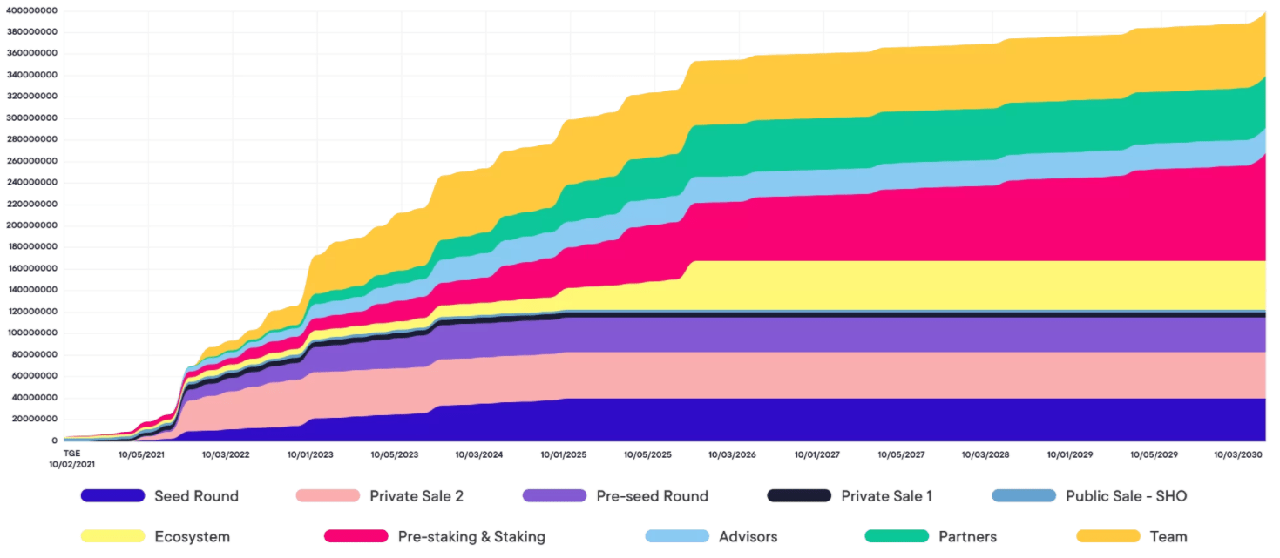 VAIOT's market access strategy
VAIOT will focus and provide business solutions in two areas:
AI-based legal services.
Smart service distribution channel
VAIOT has designed three business lines:
A virtual sales assistant based on AI technology (this will be a new digital smart sales channel)
Virtual AI Aggregator & Broker (an intelligent digital customer care tool)
Virtual AI legal assistant and AI Legal Oracle (this is a digital smart legal assistant with the ability to create contracts and securely sign transactions)
The project aims to improve the quality of a number of industries, including insurance services, financial services, and legal services. It includes computer-assisted legal research services, as well as consumer-to-consumer (C2C) commercial contracts and transactions.
The solutions will be B2B (VAIOT will provide solutions that improve service delivery, sales and customer service processes for companies).
Just like B2C (VAIOT acts as an open application for users to allow wider B2C and C2C transactions).
Product feasibility
VAIOT has developed a beta for insurance companies used to secure transactions.
The beta is being tested by a team of 50, selected from VAIOT's community.
Customers can use VAIOT's technology such as AI assistants to increase sales, revenue and reduce costs.
These are not simple chatbots, VAIOT allows users to use Natural User Interface, which includes voice recognition for voice conversations with an AI assistant, such as suggesting suitable products or services. based on customer request.
The MVP and BETA versions have been released and were built by the VAIOT development team based on a PoC project conducted in partnership with IBM.
The beta version was used to introduce first-time customers in insurance, then to other areas such as HR and Voice Commerce.
BETA products have been available on the VAIOT website since late September to test the closed beta version.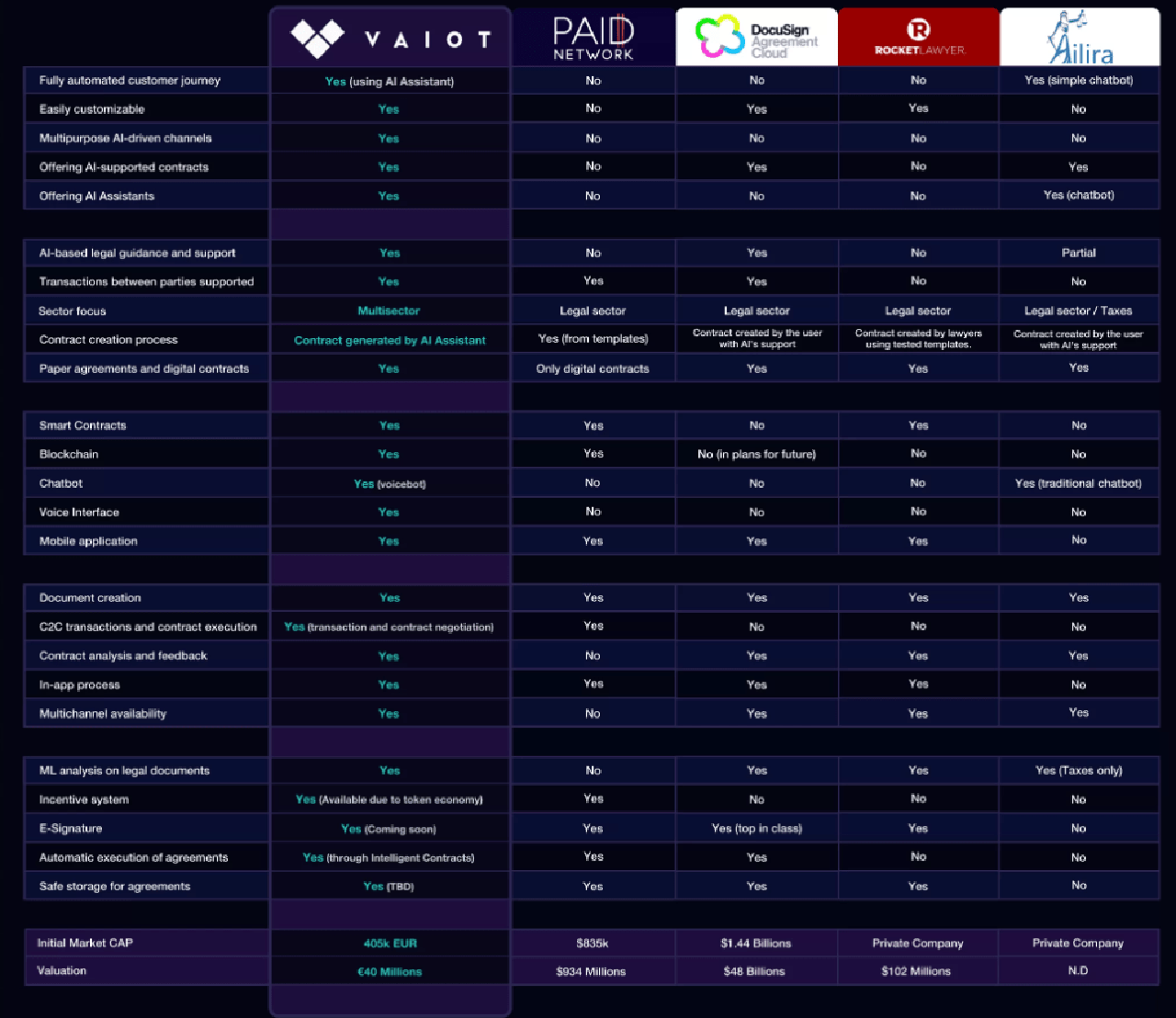 Development roadmap
Q1 2021:
Public sale
Listed on exchanges
Community building
Commercial deployment of smart service distribution channel for insurance companies
Q2 2021:
Final release for Virtual AI Sales Assistant
Q3 2021:
To issue Virtual AI Insurance Aggregator & Broker
Q4 2021:
Audited (audited)
Release of a proprietary blockchain solution based on COSMOS SDK
Q1 2022:
Launch of Virtual AI Legal Assistant to users
Q2 2022:
Development of smart contracts that are interoperable with other smart contracts and can be deployed on many different blockchains
The AI ​​Assistant will act as an interface for many blockchain applications
Revenue stream
The project extracts revenue from products provided to the market by 3 business lines:

lines of business 1 - revenue from commercial b2b contract + performance fee
industry 2 - revenue from each transaction made through an assistant (e.g. insurance contracts sold)
business stream 3 - revenue from each transaction or each smart contract generated for each use of AI Legal Oracle

Transaction fees and contract implementation fees are transferred to the VAIOT ecosystem, where they are distributed to validators.
Payment for a request to AI Legal Oracle will be collected in VAI Tokens.
The transfer of tokens from the Payback Wallet to the VAIOT Wallet creates a fixed percentage fee distributed to the Growth Pool.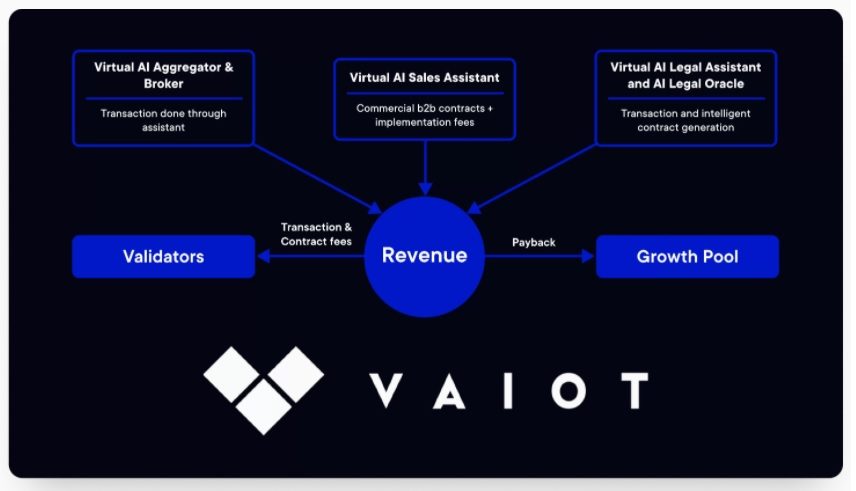 Technology used and created by VAIOT
A set of technologies called Intelligent Contracts are being developed, which include:
VAIBC, the AI ​​virtual assistant
IBM Watson
VAIOT Code Generation Engine
Exclusive Blockchain solution based on Cosmos
Development team
VAIOT's development team brings together some of the most prominent names in the technology industry.
Including 15 members, including "6 people working in the field of software development, 1 person in charge of security, 1 person in charge of R&D; 1 person in charge of crypto, 3 people in operations & project management, 1 chief executive, 2 people in growth marketing.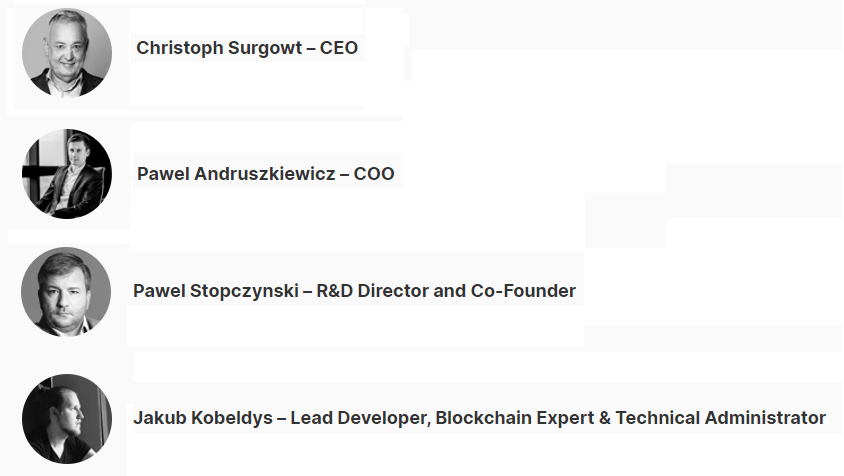 Partners

Channels of information and communication
Twitter: https://twitter.com/VAIOT_LTD
Telegram: https://t.me/VAIOT_Community
Website: https://www.vaiot.ai/
Read the Whitepaper squid fishing tours