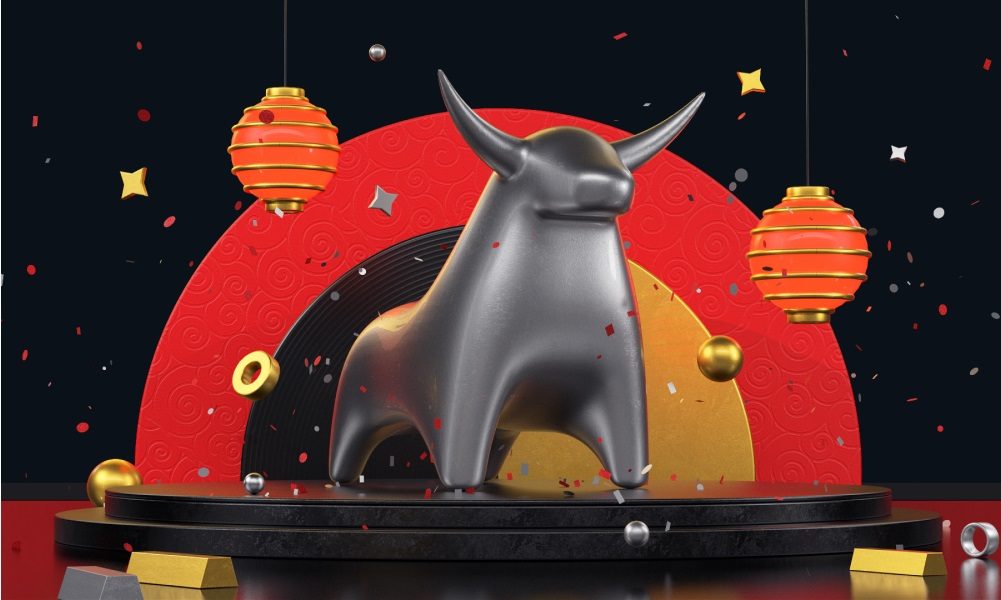 Try to rise to the top and become one of the 50 lucky winners in a new trading contest with an inspirational prize pool of $ 1.000.000.
On February 8, Olymp Trade started the Silver Bull Tournament. This big trading contest is dedicated to the Lunar New Year. Recently, the total prize pool has been increased to 2 million dollars to match the compelling contest slogan "Get high!"
Inspired by the success of the previous two tournaments, Olymp Trade will host one Another great challenge. The Silver Bull Tournament Begins February 8 and will run until February 2. The tournament got its name for a reason: Bull, a symbol of the coming lunar year, traditionally symbolizes power, patience, and perseverance - qualities that a communicator known successful translation. Besides, this mighty animal represents a strong uptrend.
All these meanings combined, there is no better mascot for a tournament promoting Trader's Path. Participating traders will earn highs and receive generous rewards for their achievements. The award-winning list includes cash, Experience Points (XP) and dozens of new generation Apple devices.
Tournament participants have 3 main tournaments to join, depending on their status. That is Tournament 1 (Starter), Tournament 2 (Advanced), or Tournament 3 (Expert). If the subscriber feels they should go to the next level, they can upgrade their status before the competition and enter a higher tournament. The beginning of the year of the Ox is the perfect time to make progress!
For the convenience of users, the Silver Bull Tournament follows the basic structure of previous competitions. But there are also some changes:
The total prize mentioned above reached its largest ever of $ 1 million
The number of lucky ones has more than doubled. This time, there will be 50 participants will be declared the winners. As before, the prize value depends on the owner's league and their position on the list
Famous for its strength and assertiveness, a buffalo is also a good animal that brings luck. To celebrate this aspect of the New Year logo, Olymp Trade offers Lucky Spin - a chance to win additional prizes open to all participants who have deposited into their real accounts. Regardless of their Tournament progress, all "lucky spinners" can win:
Extra Prize (Gold bar worth $ 60.000);
20 Mega prizes (iPad Pro 12.9 ");
40 Super prizes worth $ 400 each (Apple Watch Series 6).
There are no losers here - everyone gets a trophy, big or small. A participant can spin the wheel every 24 hours to try their luck for free.
On a closer look, the Silver Bull Tournament is an enhanced version of last year's events, with a larger prize pool and a longer list of winners. A great opportunity to train the leadership, endurance and other traits of the buffalo hidden within us all!
Therefore, if you want to kick off the New Year with significant achievements and some fun, join the Silver Bull Tournament.
Don't have an Olymp Trade account? Visit website of the platform to perform simple registration steps.