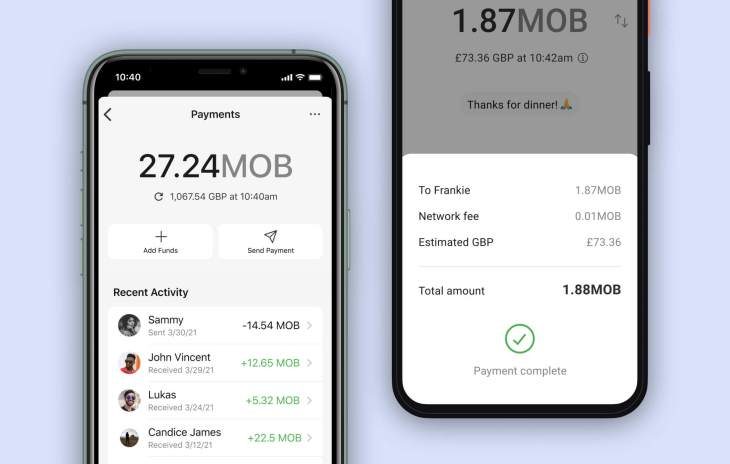 The encrypted messaging app Signal has begun experimenting with a payment feature, allowing users to privately send cryptocurrency to other users.
Signal announced on Tuesday, April 6, that it is integrating MobileCoin support for the new p4p payment system in the beta version of the app.
The new system called Signal Payments has been in beta testing on Android and iOS platforms (only for UK users at the moment). In addition, the app only supports MobileCoin's MOB cryptocurrency, which is designed for use on smart phones.
Reportedly, Signal considered private cryptocurrency payments in January. Signal's head of communications and development, Jun Harada, commented on MobileCoin's security features, stating. :
As always, our goal is to keep your data under your control, not ours; MobileCoin's design in the direction of Signal does not have access to your balance, entire transaction history or money. You can also transfer your money at any time if you want to switch to another application or service
Signal founder Moxie Marlinspike claims that this new payment feature is an attempt to extend privacy protections to payments, with an experience similar to what the app offers. encrypted chats.
This announcement comes just days after it was reported that the personal data of more than 530 million Facebook users was posted on a hacking forum.
The company chose MobileCoin over other privacy-focused cryptocurrencies like Monero or Zcash as it is designed for mobile devices, requires less on-device storage, and offers transactions. high speed.
MobileCoin was launched in 2017 but only started trading in December 12.
MOB is relatively obscure in the crypto world, with no market cap listed on major analytics sites. They can only be traded on the FTX exchange at the time of writing, where the daily volume is around 80 million USD. There is a total supply of 250 million tokens and the value of MOB has increased 14% in the past 24 hours following the announcement, currently trading at $ 66 according to Coingecko.
---
Read more: