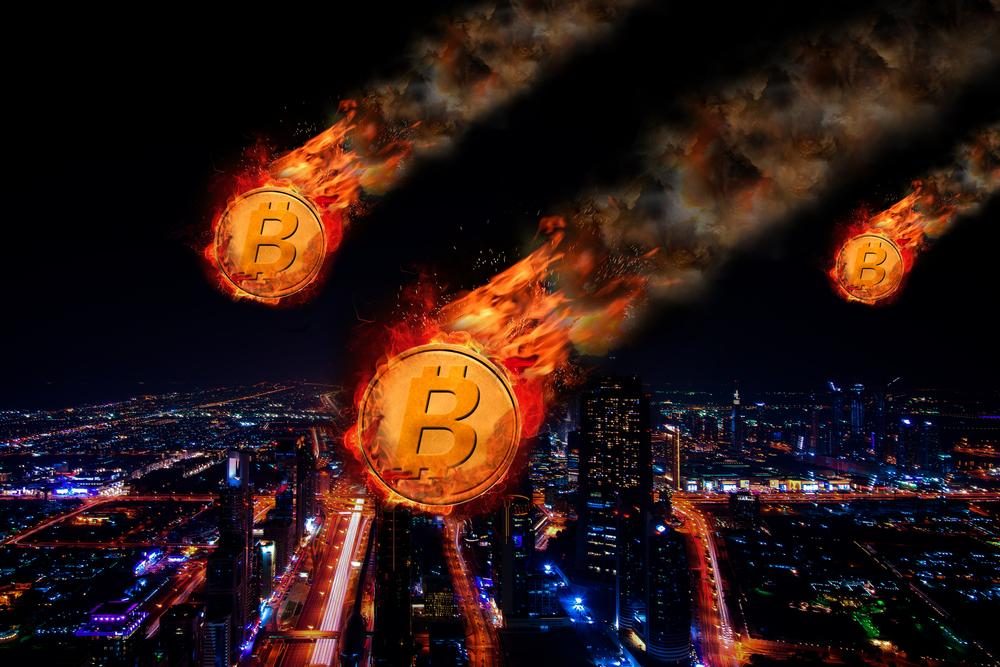 Bitcoin and the crypto market are already halfway through September. Since the fall in the first month so far bitcoin has not been able to regain its momentum, the price over the past few days has largely moved in. the area around 9 USD.
Over the past week, Bitcoin failed to hold support above $ 10.500, the coin continued to decline and fell below $ 10.250.
The current technical indicators are signaling a 'cloudy sky' ahead. According to Cryptovest analysis that bitcoin price could drop another 10% to 15% if it continues to move around current levels (10.212 - 10.331 USD).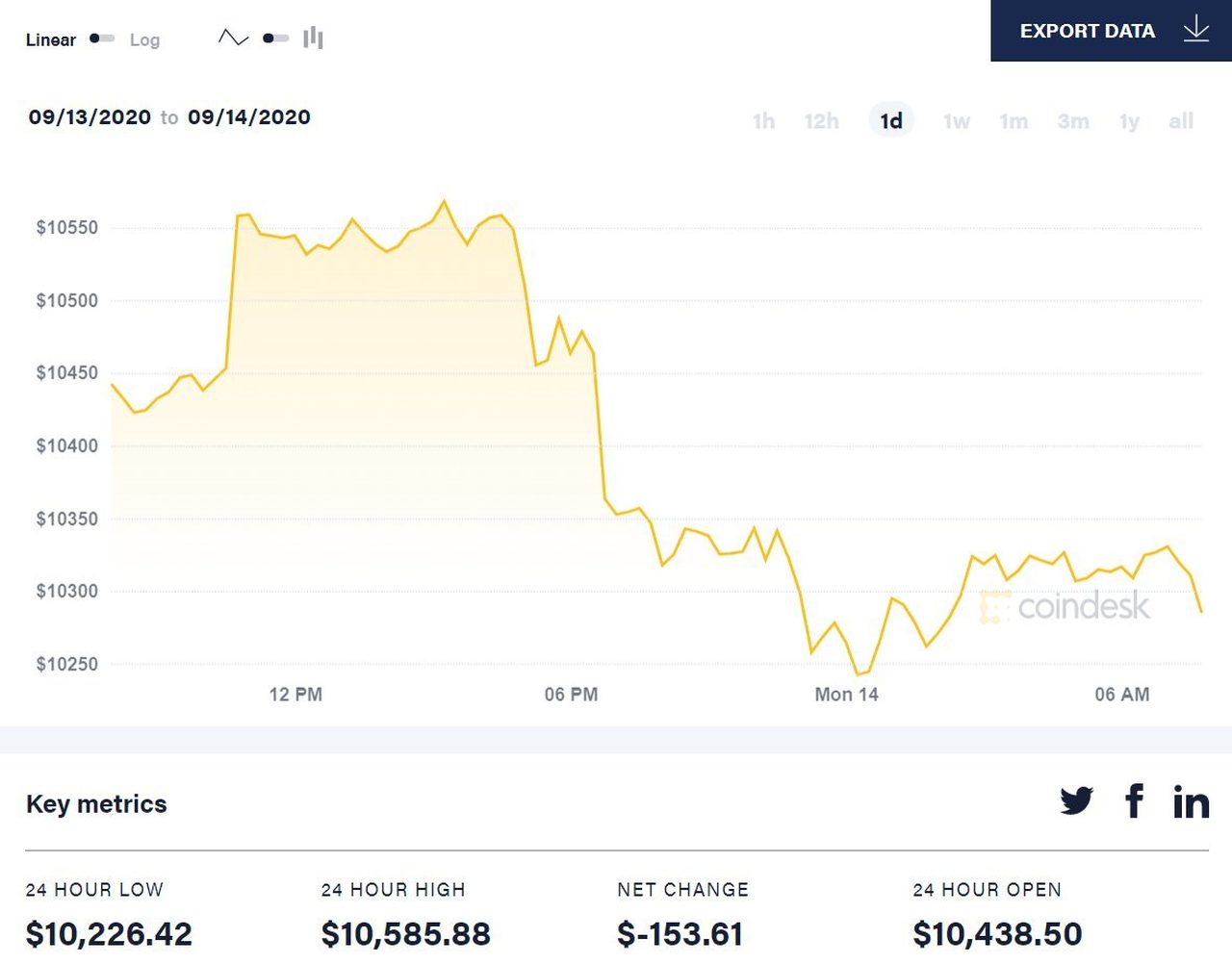 Over the past 24 hours, the highest bitcoin price recorded at $ 10,585 and the lowest of $ 10,226.
Bitcoin exchange rate Today (14/9) recorded at 7:55 at 10,323 USD, down 1,30% compared to the last 24 hours.

Last time, the bears controlled most of the market. In the top 100 recorded, 84/100 cryptocurrencies by market value have decreased compared to the past 24 hours.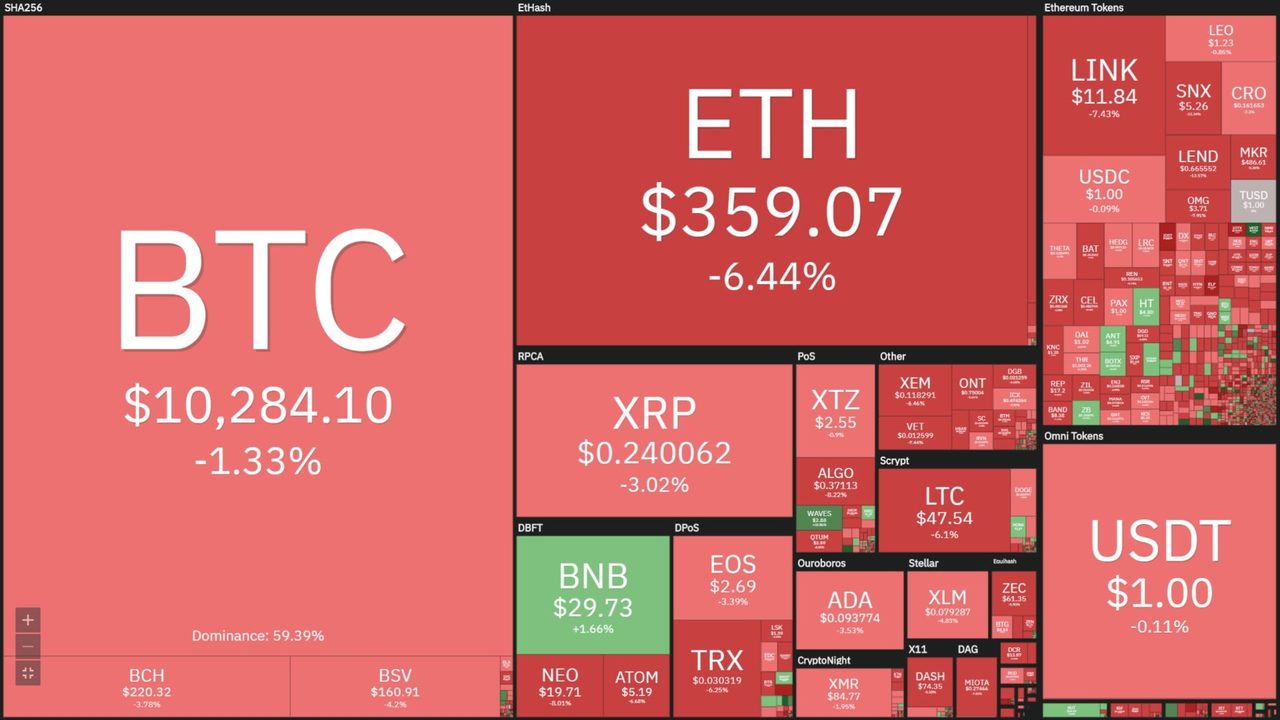 Influenced by the gloomy bitcoin's big brother, most of the altcoins in the top 10 have not recorded any noticeable positive correction, only BNB has seen growth over the past hours. the rest decreased.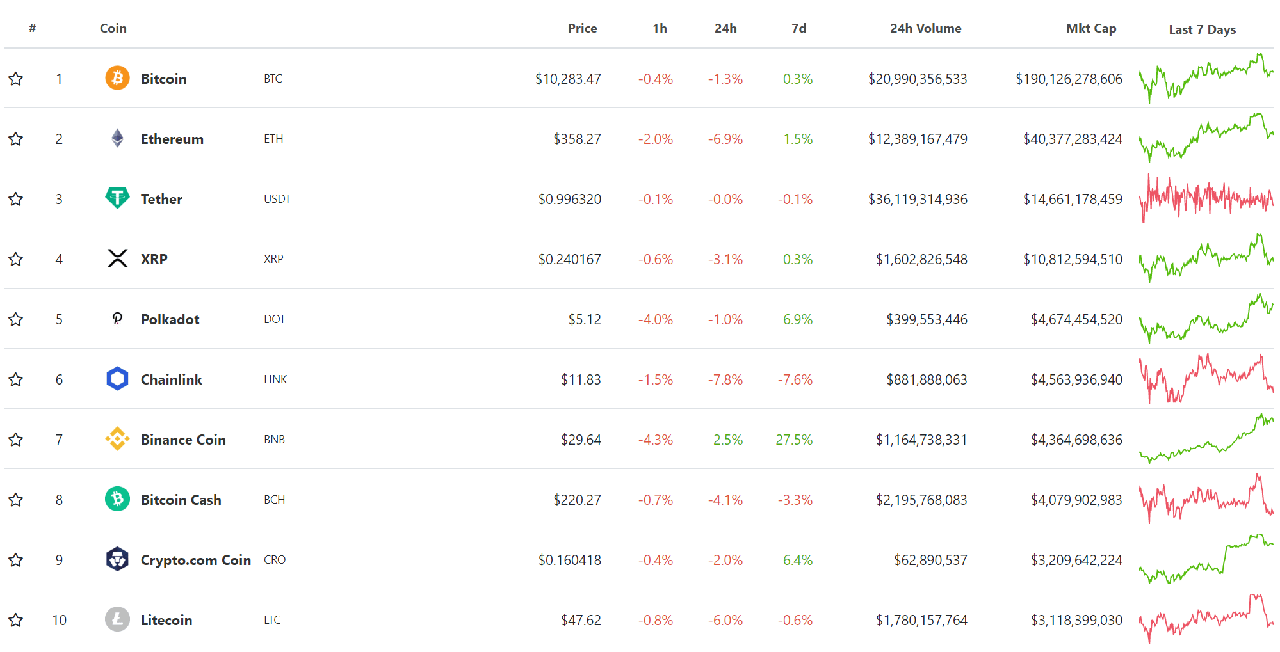 Total market cap today recorded at 7:55 am at $ 335,50 billion, down $ 8 billion from the past 24 hours.

24-hour trading volume of the market reached 188,23 billion USD, up 29 billion USD compared to the last week of September 13.
Cryptocurrency trading volume peaked in August
The volume of crypto transactions in August recorded the highest monthly increase - a rise of about 8%, since February 75.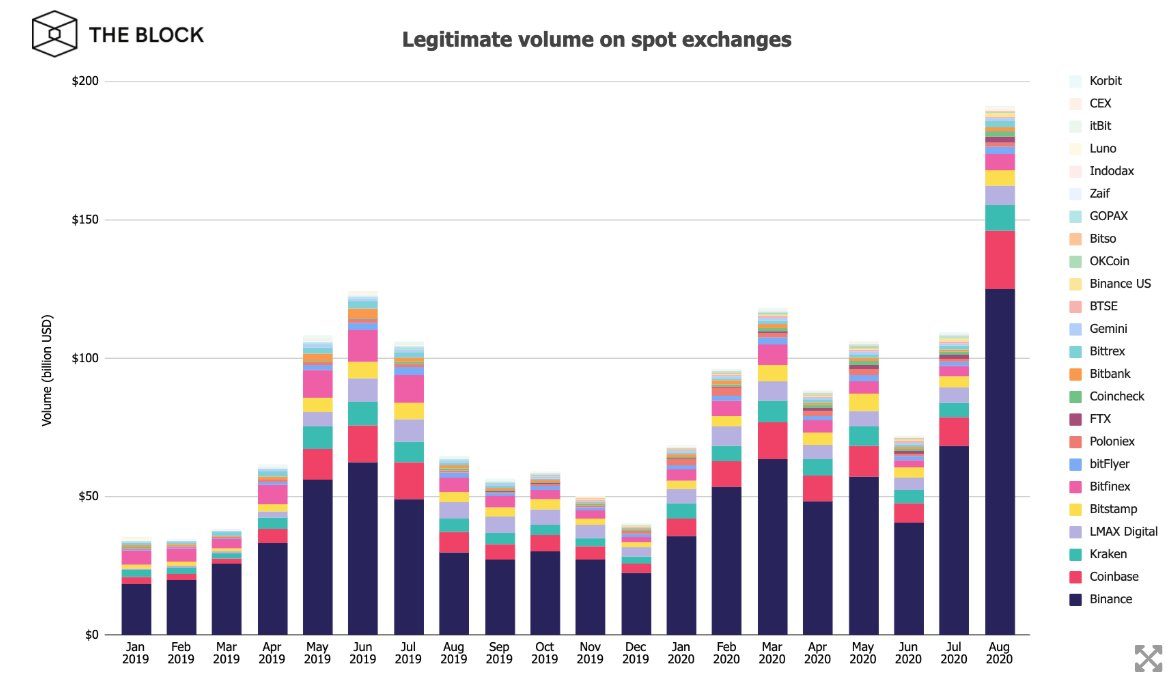 August volume hit $ 8 billion compared with $ 191,2 billion in July, according to an August 109,3 report by The Block Research.
Accordingly, August spot trading volume is the third highest monthly volume since 8 to date.
Binance has the largest market share, accounting for about 65% of total trading volume in August, followed by Coinbase (8%), Kraken (11,2%) and LMAX Digital (4,8%) ...
Cash flow poured into the exchange skyrocketed
Recently, there are many data showing that the cash flow into the trading floor increased strongly.
Although the price of bitcoin has decreased significantly compared to August, the cash flow into the exchanges has increased sharply over the past 8 days.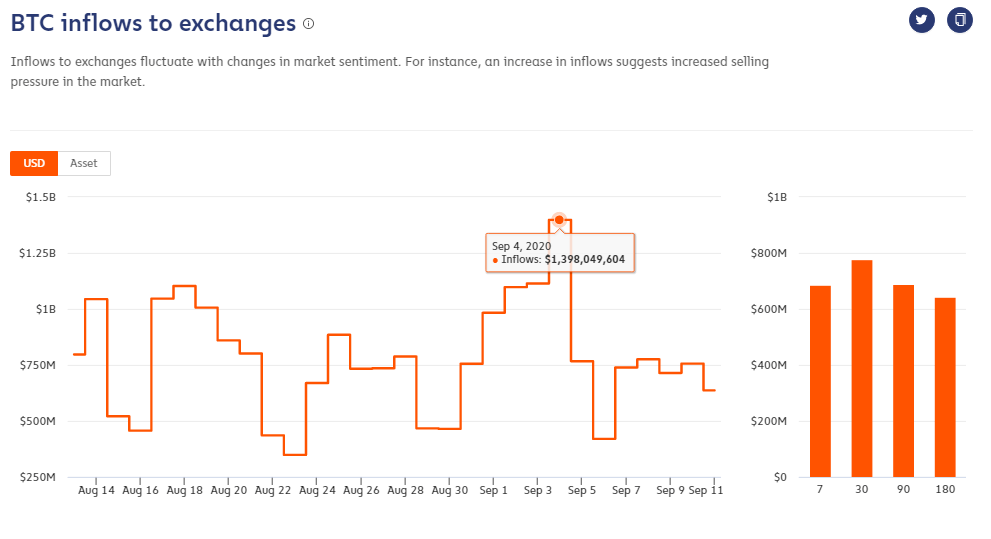 Specifically, the cash flow into the exchanges reached the highest level of 1,4 billion USD on 4/9, and currently at around 600 million USD. Cash inflows averaged around 46.150 bitcoins, well above the 90-day average, according to Chainalysis.
---
Update the fastest cryptocurrency price 24/7 here:
https://blogtienao.com/ty-gia/
If you do not have a Binance account, register here: https://blogtienao.com/go/binance
See more: