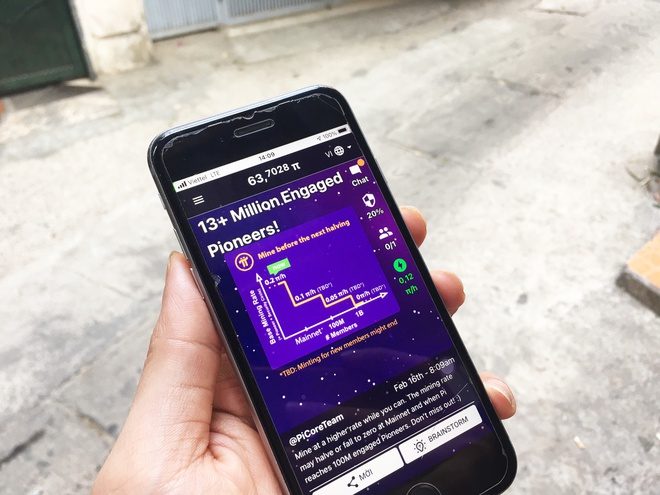 Many technology experts questioning Pi Network anomalies have been personally attacked.
No need to invest capital and mine for free on the phone, the Pi cryptocurrency is becoming the focus of public opinion all the time.
Facing the ambiguous way of working, not announcing the core of the technology and the promise of "when it will happen", many research experts in the blockchain field had to warn of the lack of transparency of the project. This and Blogtienao himself has also posted the warning. You can read the following link:
=> https://blogtienao.com/pi-network-la-gi-dong-bitcoin-tuong-lai-hay-la-tro-lua-dao-da-cap/
However, instead of making critical arguments, Pioneers (the term for Pi players) continuously circulate hand-to-hand articles explaining detours. Even the individuals who speak up and go against Pioneer's point of view are faced with many criticisms, insults as well as personal disdain.
Many people do not fully understand the nature of cryptocurrency
According to Dr. Dang Minh Tuan, Director of Blockchain Technology Research Center and Head of Blockchain Lab at the Academy of Posts and Telecommunications, transparency is one of the immutable principles in blockchain platform.
Meanwhile, despite being born in 2019, the Pi Network project has not yet been open source publicly, not even put into operation on the official network (mainnet).
The mainnet is announced by Pi Network at the end of the new year, but if the project already has a mobile application and a back-end server (the server that performs the actual processing), why not open the source code for the community to consider. ? Why must play - Mr. Tuan asked.
Besides, Dr. Dang Minh Tuan said that Pi Network does not provide a private key (Private key) to participants like conventional electronic money. This is one of the major vulnerabilities of the Pi, without the private key there is no electronic wallet. If there is no electronic wallet, it cannot be called electronic money.
Most Pioneer claims that due to the lack of a mainnet, the Pi's source code is easily stolen if made public. However, with any cryptocurrency, even big ones like BTC, ETH, transparency in the source code supply and decentralization is a basic condition for any project. .
Without providing the source code, it is impossible to know who is in charge of the project. Whether the project owner can reward himself with billions of Pi units or not - Mr. Tuan said.
Responding to questions about the core values ​​of Mr. Tuan's foundation, Pi participants said that this is a future project, so it is unreasonable to ask for the above factors, accompanied by curses. dig.
They don't even understand anything about technology, they just have a strong belief in Pi, so they find ways including ugly ways such as cursing, personal attacks to protect that belief - Mr. Tuan said
Besides, one of the arguments frequently used by the Pi community is the origin of this mysterious cryptocurrency. Many Pi players claim that due to Pi Network's father from Stanford, a famous American university, this project has a near zero risk of fraud.
Much of the argument I get involves mining Pi without losing money or data, which only takes a few seconds of access / day. Some people even assume that the PhD (the creator of Pi Network) is from Stanford, so of course he is better than PhD Vietnam - Mr. Tuan shared.
Get disdain as a rebuttal
Not long after Dr. Dang Minh Tuan shared his opinion on social networks, a series of articles with harsh words continuously appeared inside the Pi mining community, which is active on Facebook groups. .
As noted by ZingThese articles are content to reassure Pi players' psychology, and at the same time call for the elimination of opposing views. Pi Network community also expressed fierce opposition to people "upstream". Many of them made obscene comments, insulting experts and the mass media in Vietnam.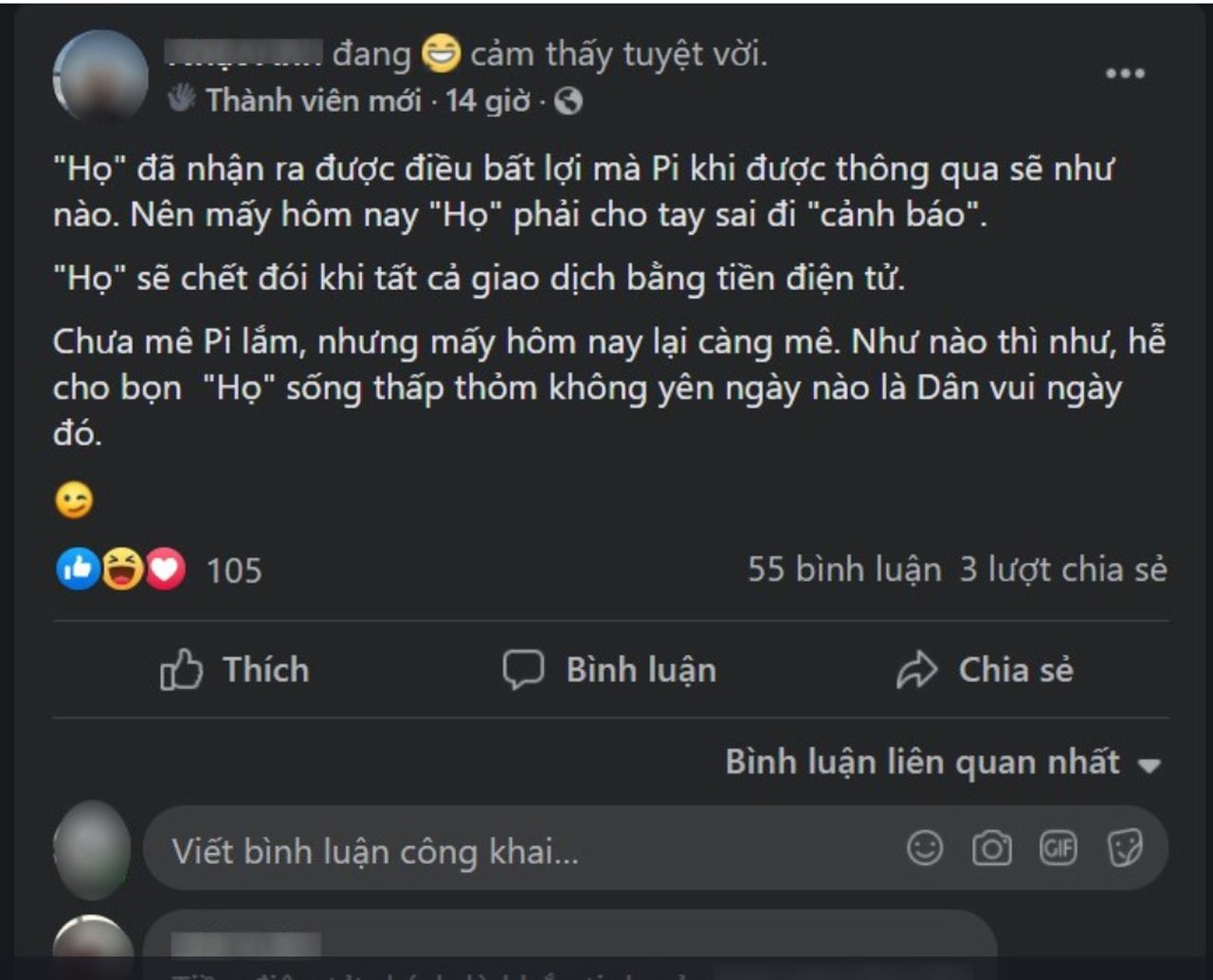 Some individuals active in the community post articles with provoking content, encouraging members to participate in "personal attack" on experts on both the personal page and the message section. Even the personal Facebook photos of people who raise Pi Network warnings are regularly used by members of this community with disdain.
Not only in Vietnam, Cem Dilmegani - an expert and technology engineer in AI, Machine Learning, Deep Learning and Automation - said that his website also became the victim of attack after posting an article about Pi Network on AIMultiple.
"We are a B2B company, with no hostility to anyone before. But after posting about Pi Network, someone faked our domain name and posted misleading content. This is a job showing competence and poor morality, "wrote Cem Dilmegani on the AI ​​Multiple forum.
A fake website with the same domain as AIMultiple was created and confusing to visitors.
T.Đ, an IT specialist living in Hanoi, was one of the first to share the unusual signs of this project such as not disclosing the source code, the multi-level marketing model on groups to discuss about technology.
T.Đ's post has been noticed and generated controversy in the Pi Network community.
However, T.Đ said that his personal account was immediately locked by the use of tricks. To ensure safety for themselves, TD had to use a secondary Facebook account to operate and keep anonymity.
Source: Zingnews
---
Read more: