Litecoin is a fairly popular coin in the top Coinmarketcap and always has a large trading volume. At the moment I am writing this article, Litecoin is capitalizing $ 5,623,035,672 with a 24-hour trading volume of up to $ 3,400,528,834. That's why the demand Peach Litecoin is also not small, so today, let Blogtienao explore how to mine Litecoin from AZ as well as Litecoin miners and its profitability.
In this tutorial, we will talk about the Litecoin L3 + miner with the Scrypt algorithm called Bitmain Antminer L3 Series. Include the following simple steps:
Choose your ASIC.
Configure your ASIC machine.
Select Pool for ASIC device to work
That's okay, currently Asic L3 + excavators sold in Vietnam are super cheap, only about 5-6 million units and sources. Therefore, if anyone wants to soak, it is not too difficult to buy one to play
Bitmain's Antminer L3 series
In this tutorial, I will use Antminer L3 + or L3 ++. this is a ASIC excavators very powerful to mine Litecoin, this L3 + was launched in mid-2017, I still remember it when I ordered 5 directly from Bitmain, then ran and earned an average of about $ 20-25 $ Interest per day within 3 months of purchase. But in the first quarter of 2018, profits gradually decreased, sometimes reaching the threshold of drawback, because the difficulty increased very quickly while Litecoin price the decrease in value leads to Litecoin investors almost turning off their electricity.
As a result, if someone comes in after having to buy a very expensive price but can't dig much, you know what it is called "Swing the top of the excavator". It was painful to order nearly 45 million at that time, after 2-3 months to receive the product, and when it was run it only ran out less than 1 $ / day. So, Virtual Money Blog It is recommended that you check carefully when you should invest in order to avoid stomach aches.
Instructions to Install Litecoin L3 + Excavator
Step 1: Remove the stamp !!! This is a picture of a new machine stamped
All 9 PCI-e connectors (2 on each 4 hash boards and 1 on the controller)
Ethernet cable (from L3 + to your router)
Power cord
When the power cord is turned on, the extraction tool will automatically power on and run automatically if it has been configured.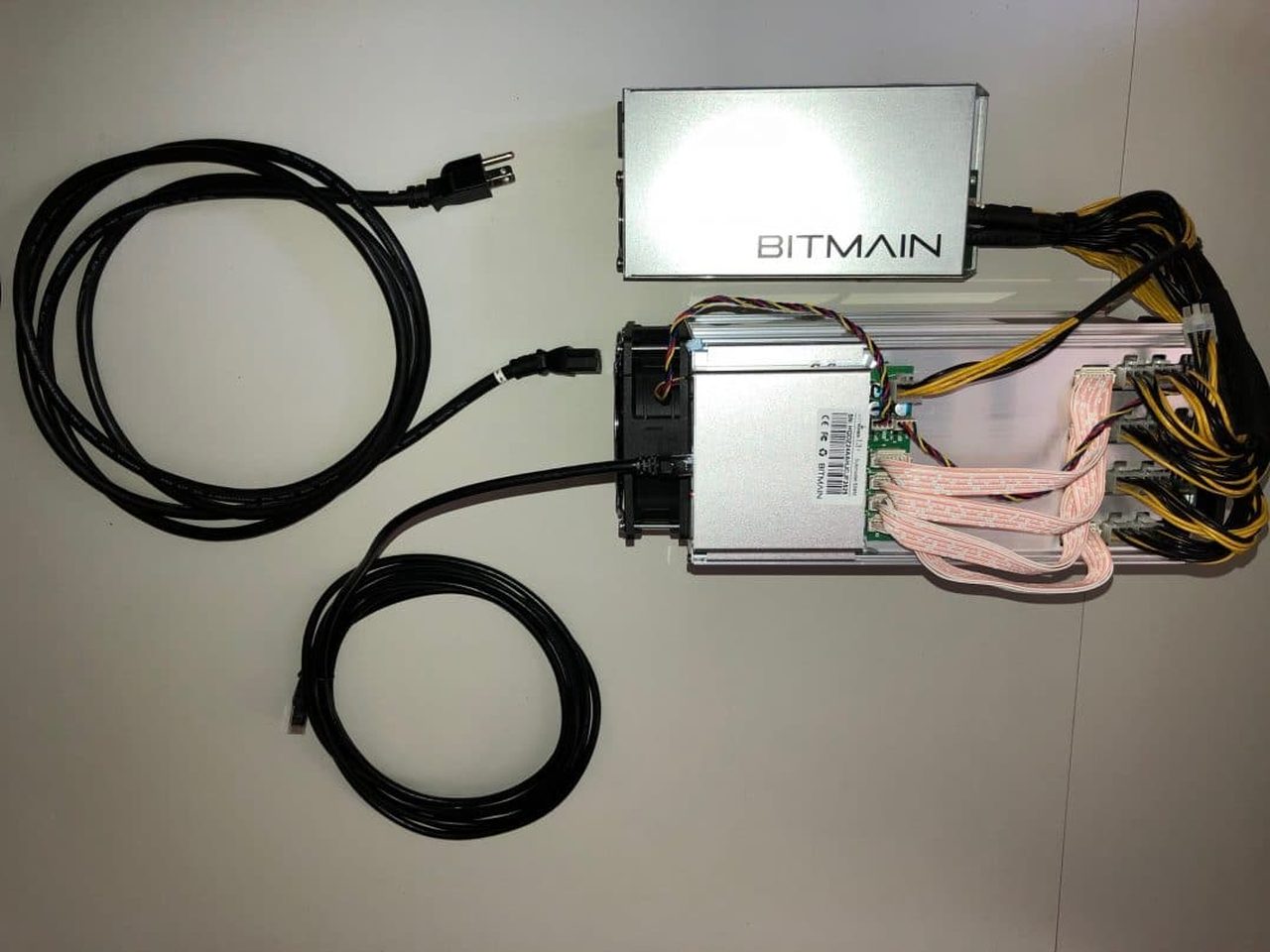 Step 2: Log in to your Mining Tools interface (make sure the mining tools are enabled). Please follow these steps:
Download Ip Advandce Scanner and then install
Click Scan and wait for it to detect ...
Do this until 'Antminer, appears
In some cases, the server name may be missing, meaning you will only see an IP address. In case this happens, you will need to perform the next step on an IP number until you find the Antminer address.
When you find it, right-click on it and select Copy IP. Paste the IP into the URL line of your browser.
Log in as' root, for both username and password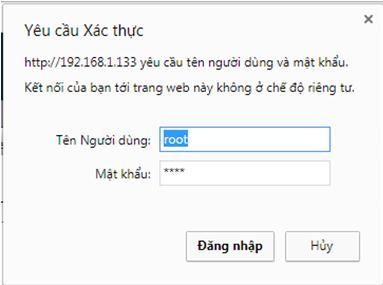 You choose Tab "Miner Configuration" for us to continue to configure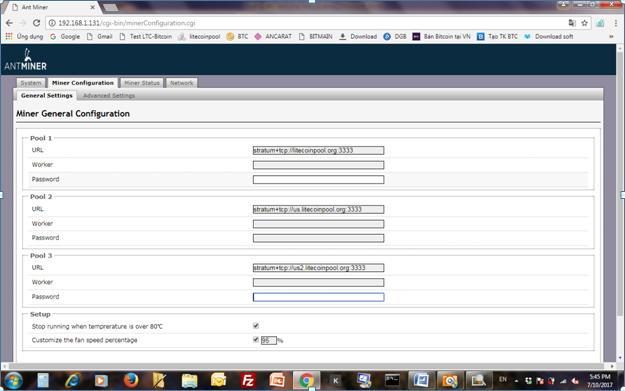 This is where we choose the Pool - Mining, as we see there are 3 pools for us to choose from, but only need to enter 1 to the machine can run. The other two can still be filled in for backup. If the Pool1 server crashes, it automatically switches over to run Pool2
URL: paste this Pool address. You can find this pool address in mines (Antpool.com, Litecoinpool.org, nicehash, ... Lots of other places, your choice). It will look like that. Depending on the area, choose a Server close to it for easy run
stratum + tcp: //litecoinpool.org: 3333(Europe)
stratum + tcp: //us.litecoinpool.org: 3333(US East Coast)
stratum + tcp: //us2.litecoinpool.org: 3333(US West Coast)
stratum + tcp: //ltcpool5brio2gaj.onion: 3333(Tor hidden service)
Worker: Enter the name of the miner. Example: Blogtienao.L1 - implies machine number 1.
Password: password (enter worker password)
After the configuration is complete, you wait about 2-3 minutes, the machine will run and load, you go through the Tab "Miner Status" to check if the machine is running stably?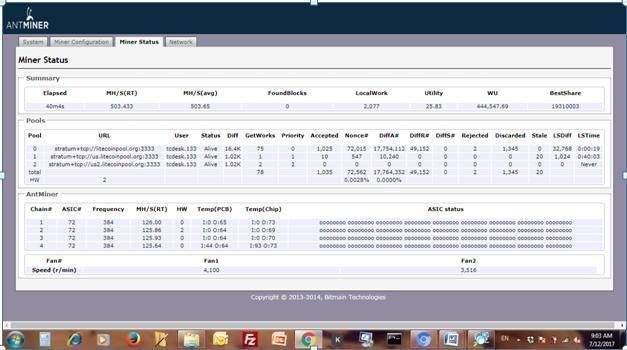 If it looks like the picture, then maybe it's okay already, the running speed is stable from 500-504 MH / S. Now to see how it digs, go to the pool you configured to see the actual speed of the machine on their mines.
In addition, there are other parameters, I will introduce to you, but probably do not need to touch a lot, but if you are a configuration specialist, you will have to know each one to know its meaning.
Network tab: is the place to change the static IP address for the network card of L3 + machine
System tab: information about the system of the machine and to restart the machine when necessary, is the time of malfunction, network failure, ... In and out of reboot for the machine to run again. In the System tab, we continue to select the tab reboot
Calculation of Profit Litecoin Digging Machine
We have an updated table of virtual currency mining machines here, you can take a look at them.
Where to sell Litecoin?
After mining Litecoin, you can easily sell LTC at Vicuta.com - a fairly reputable service in Vietnam. You can see the introduction and trading guide of LTC:
Risks of ASIC Mining
Talking about this issue, there are Vietnamese people are less concerned, but the Westerners are very interested. Unlike the GPU (graphics processing card), Designed for digging or for gaming or graphics processing, ASIC chips (VGA card of L3 +), are designed for the sole purpose of let's dig. While this may seem like a win-win situation for everyone, some Coin developers don't like the idea of ​​ASIC makers having a say in their development. These developers are concerned that strong ASICs could lead to large, centralized mining farms and even the possibility of launching a 51% attack, thereby fully controlling their Coin.
You feel like you're starting the company, and don't want to be dominated by anyone, so you'll find a way to neutralize that domination. An illustrative example of this is Monero (XMR), the Bitmain developers have been mining XMR for a long time, and gradually dominating XMR, after which the developers of XMR created an algorithm to prevent that exploit again results in Bitmain's miner being unable to mine any more.
Conclude
This is a basic tutorial, ASIC miner is very easy to manage and install compared to Ethereum miner, Blogtienao Hopefully this information will be useful in the days when coins are moving up. Especially those who are looking for investment research in this field. I wish you success, you need to ask anything for inboxt Blogtienao.