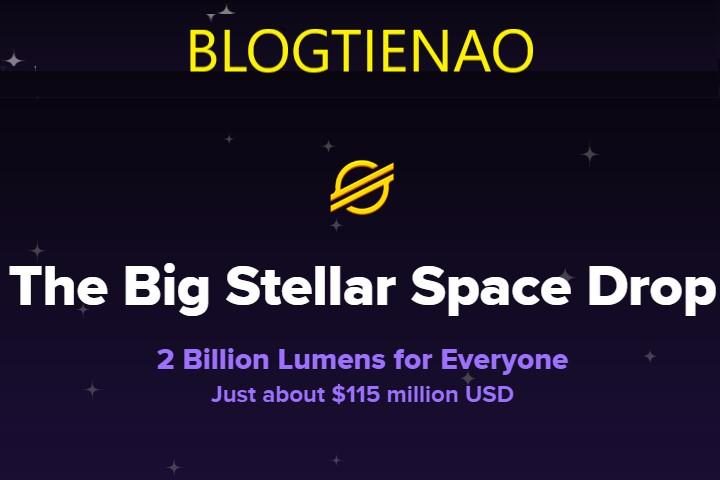 Some brothers have received XLM from Keybase. But do not know how to sell like? Candlestick Blogtienao (BTA) will guide selling XLM to VND to bank account!
Choose buying platforms that support XLM trading
To sell legal money. You can choose a legal money trading platform. Some exchanges support VND and buy and sell XLM like: Vicuta, Coinhako...
In this article I will choose Vicuta floor. Unlike other floors right KYC (identity verification) is very time consuming. This floor you only need to register and verify email to be able to trade with a limit of 1,200,000 VND. Quite enough for us to sell XLM numbers received from airdop (688 XLM).
See more: VICUTA - Introducing a reputable, safe and good price exchange Bitcoin and Altcoin trading platform in Vietnam
Sign up for an Vicuta floor account
You can register under the link: https://blogtienao.com/go/vicuta. In addition, you can see in the article below for the most detailed registration.
See more: Instruction to register an account and Verify identity on the Vicuta trading platform
Sell ​​XLM on Vicuta
Instructions for getting Stellar Lumens (XLM) addresses on Keybase
This address is for getting XLM from others. Here I get the address to serve sell at the bottom.
Step 1: Brothers access section Wallet (Wallet). You can press Ctrl-5 to access quickly. Then you choose Receive.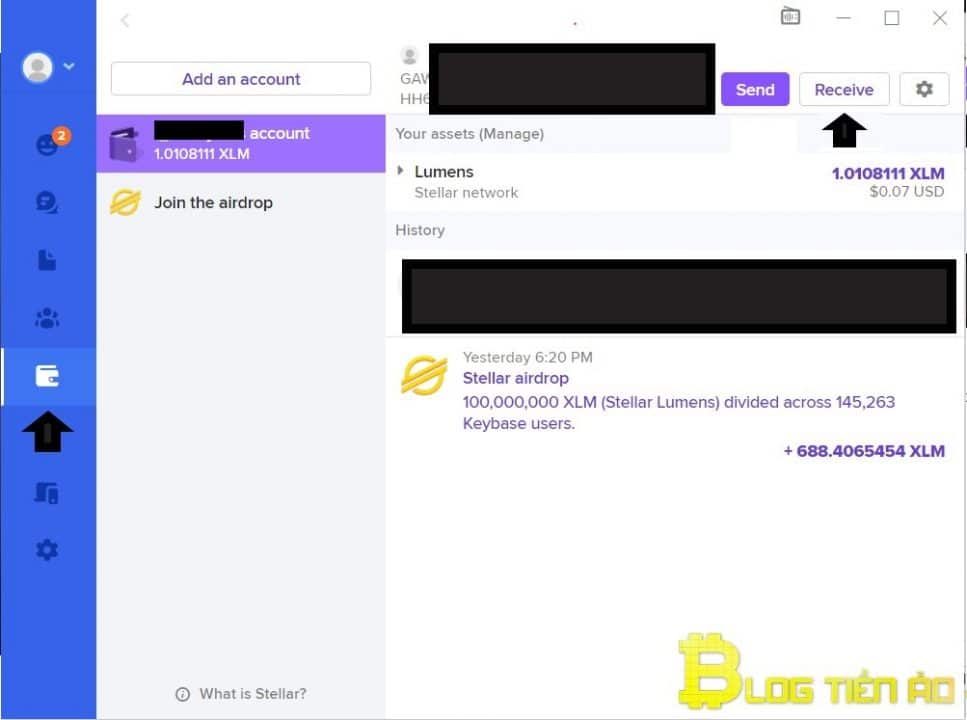 Part Your public Stellar address is your Stellar address.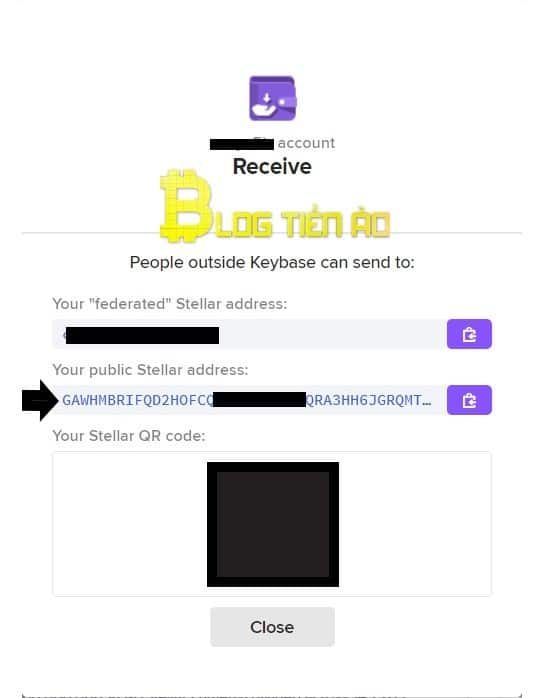 Open the XLM Sell application on Vicuta
After you have an account, you enter the item Purchase. Next, search XLM and choose Sell Stellar Lumens ok
Note: When buying and selling required seller with the same name with account name and RIGHT CONTENT to send money. Other transaction name will be refunded.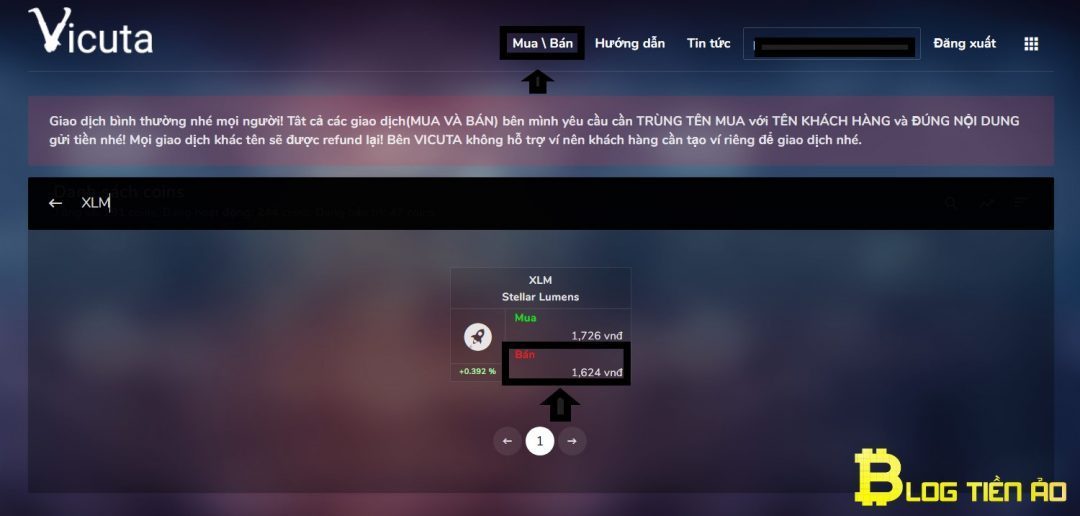 Fill in your details. Section taken Address I have the instructions above. This Address section will fill in so Victa will refund you if something goes wrong. My Stellar address doesn't have a MEMO, so I won't fill it in. If you have MEMO, please fill it out. After completing, press Confirm home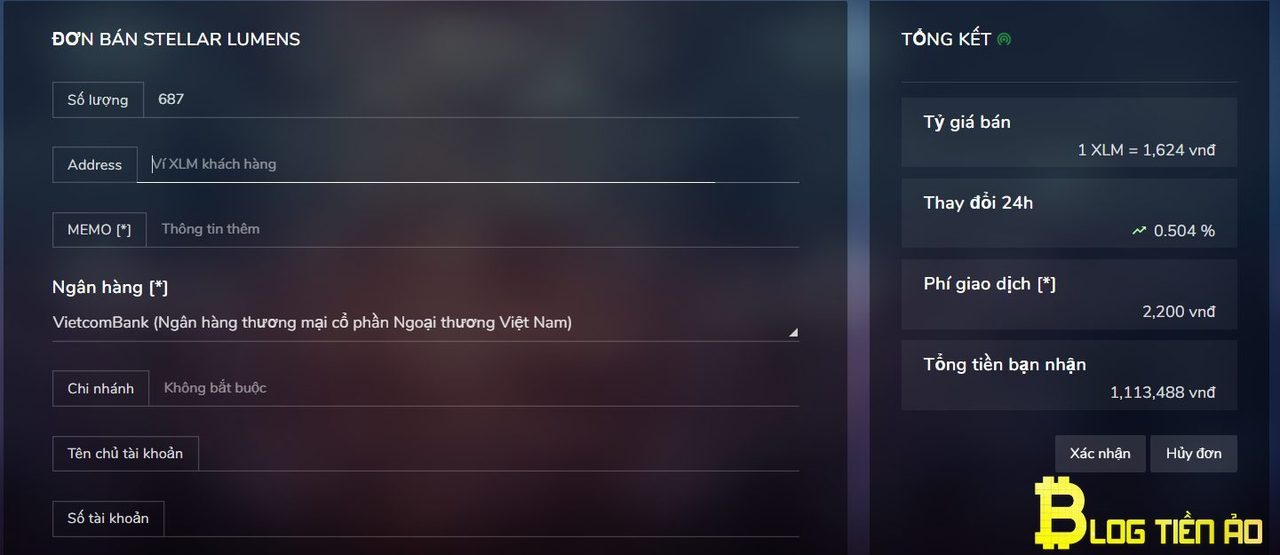 Nhan confirm.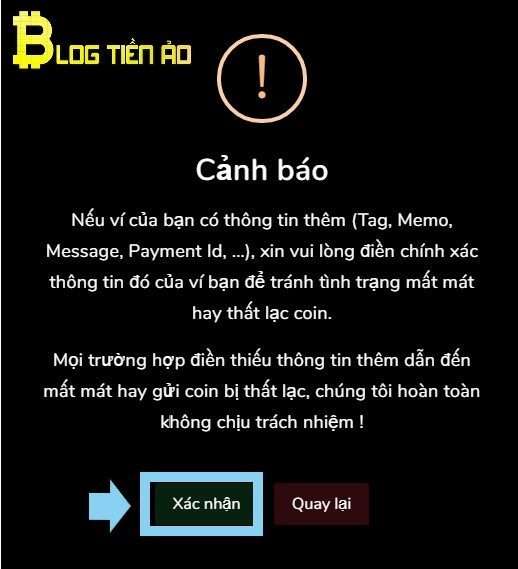 Transfer XLM from Keybase to Vicuta wallet address
Transferring the information of the application sold on Vicuta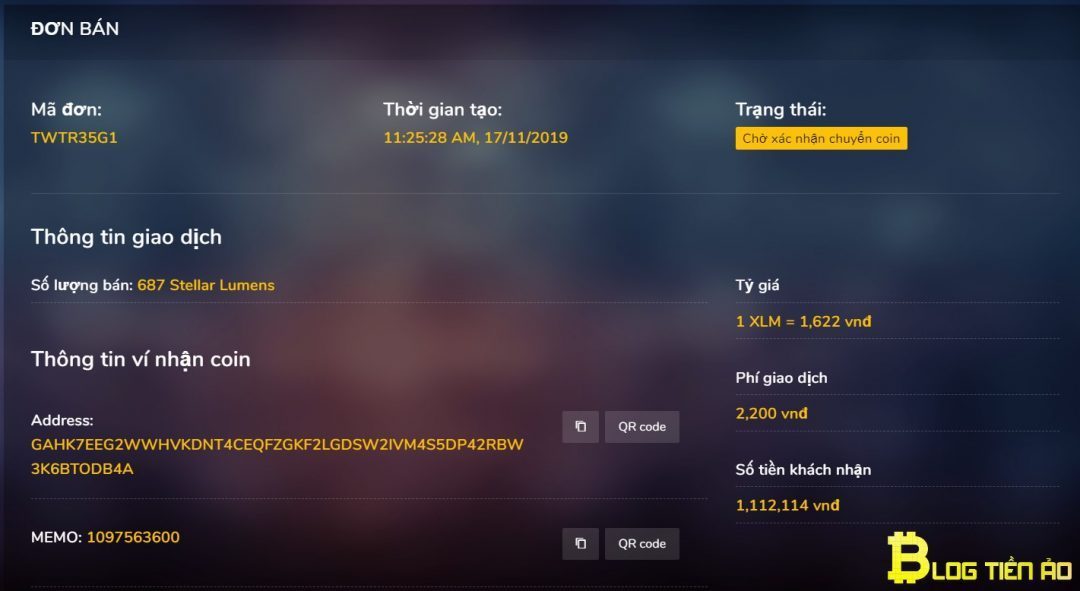 You open Keybase up into the section Wallet. Next, you select the button Send ok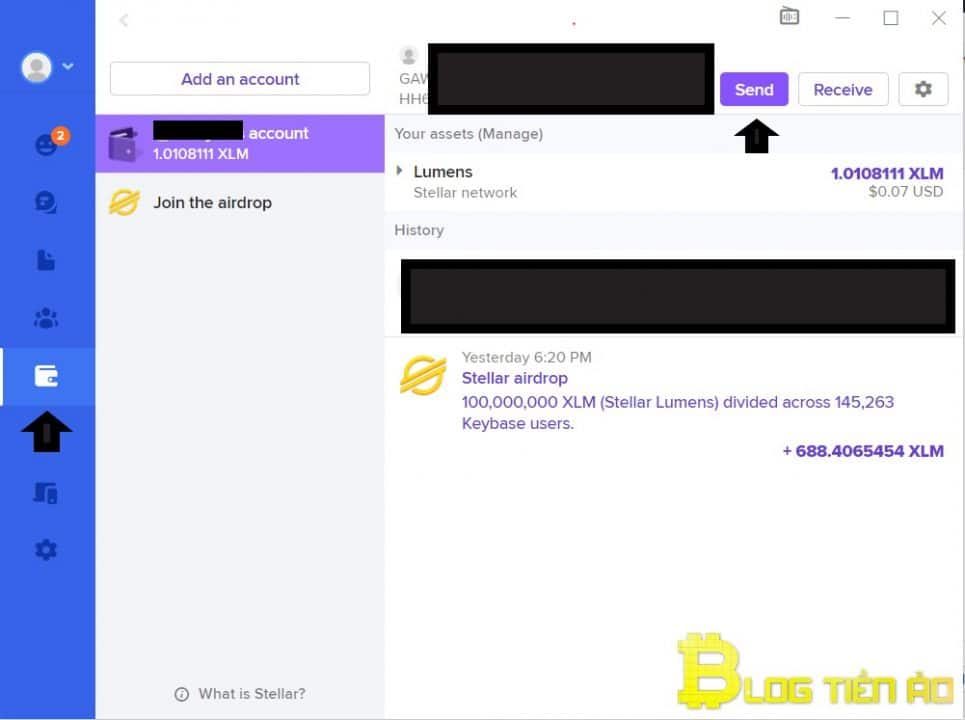 choose To a Stellar address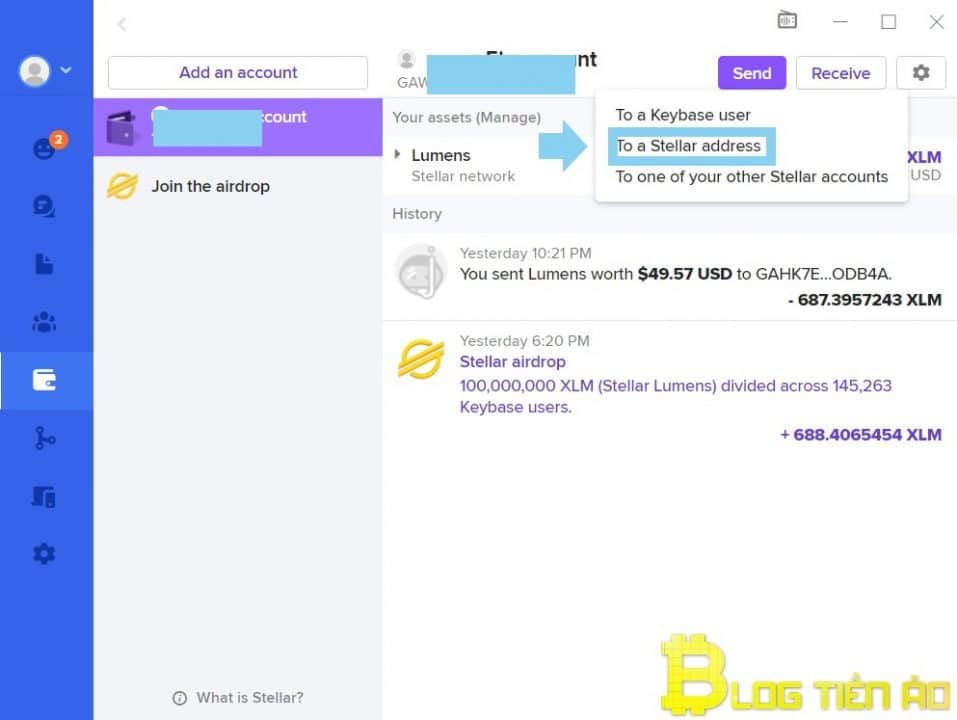 Enter the information Vicuta provided.
to: Enter the Address
USD ($): Enter stars $ so that when converted into XLM exactly the number of XLM for sale on Vicuta. Here, my guide is 687 XLM. Fee is 0.0000100 XLM, that means that you have to transfer 687,00001 XLM.
Add public memo: Filling in MEMO Vicuta provided
Note: Remember to enter MEMO not to be missed. Sending it wrong to the floor isn't responsible somewhere.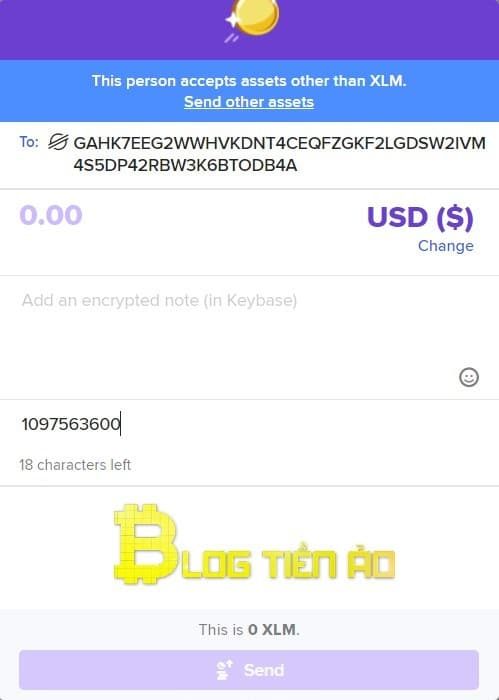 Instructions for obtaining a Transaction ID for filling out the XLM sale application on Vicuta
After you have finished moving to the section History in Saw Please. Click on the history you have sent. If not provided, the Transaction ID transaction will be slower when provided offline.
Copy section Transaction ID To fill in the sale on Vicuta!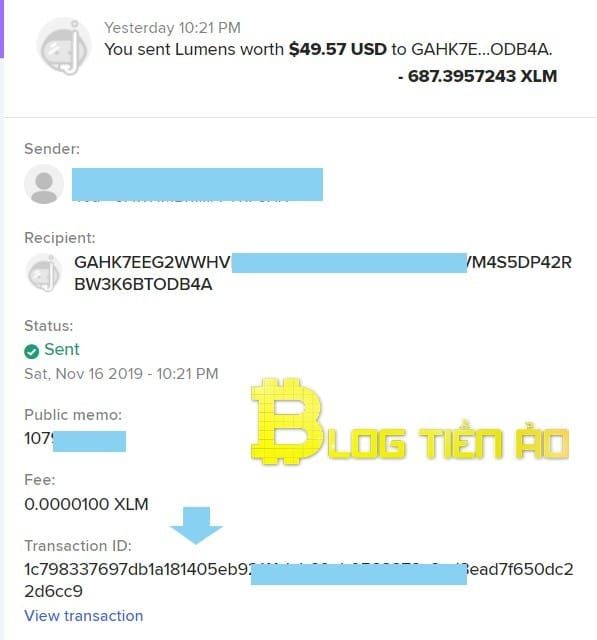 Enter Transaction ID then press your Confirm moved. Now all you need to do is wait for the money to come to your bank account.
Note: The sale order will take some time to process. You just wait and the money will come!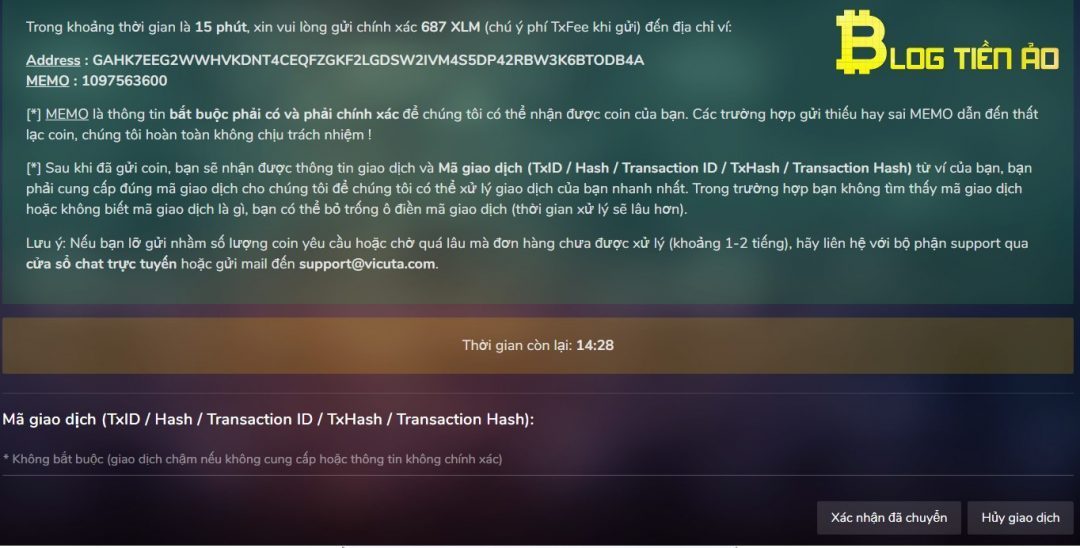 Conclusion
Hope you can sell XLM through this article. If you have any questions, please comment below.
Issues related to Vicuta floor you can contact Support of the floor. Wishing you success!