Hi guys. Last post I introduced to you the major currency exchange platform of China is KuCoin, a platform similar to Binance in terms of extremely fast transaction speeds, low transaction fees and high security. This article I will continue to guide how to register, login, turn on two-layer security (2FA) for your account. KuCoin exchange does not require account verification like Binance, so the process is quicker. (See KuCoin trading guide in the article below :)
Instructions on how to register an account on the KuCoin exchange
Step 1: You visit here https://www.kucoin.com/ucenter/signup Then enter the following information:
Email: Enter the Email you want to register for the account
Password: Your password
Confirmation Password: Retype the password above
Finally click on "Next"To complete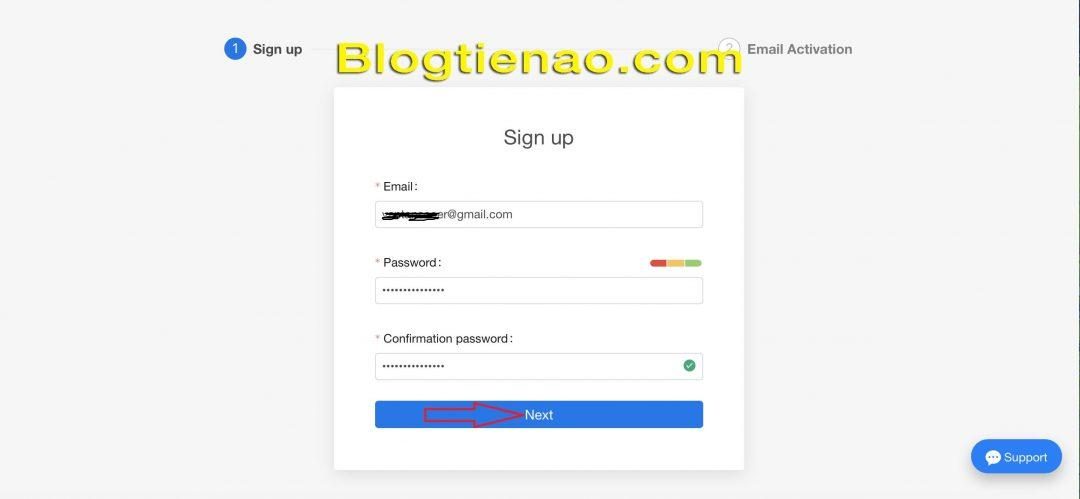 Step 2: After that KuCoin exchange will send you an Email to activate your account, go to Email (see both Spam and ads, like Kucoin send to Spam) and click on the link as shown below: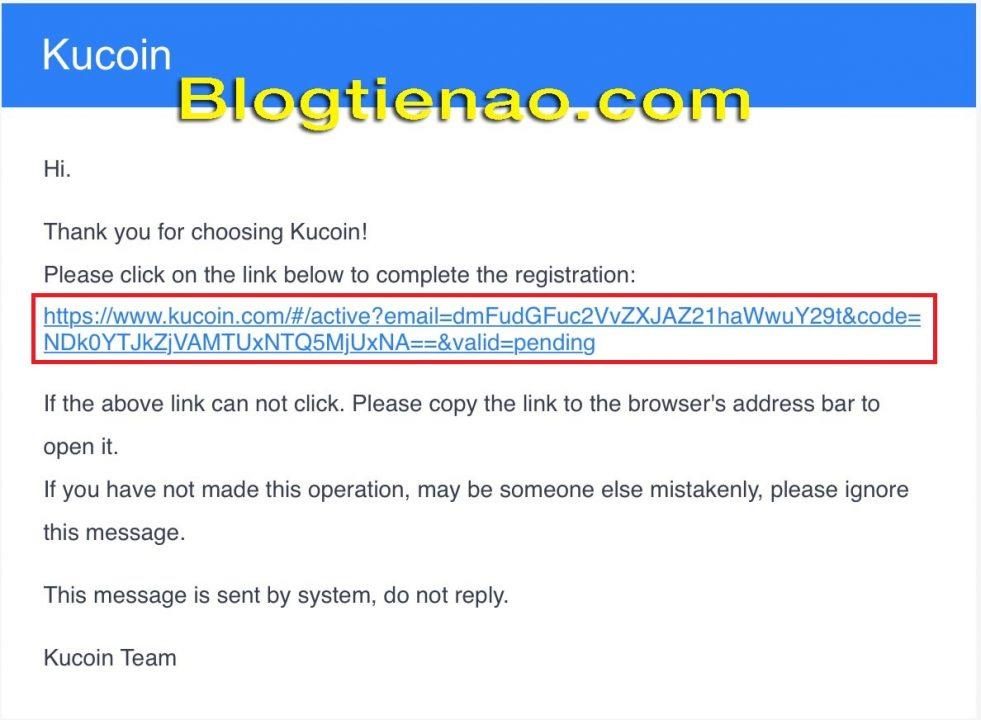 Thus, you have registered a new account on the KuCoin exchange, it is very fast, right, after clicking on the account activation link on Kucoin will automatically login for you always.
Instruction to log into KuCoin.com trading platform
Step 1: Next time you log in, just go to www.kucoin.com and select "Sign In"As shown below: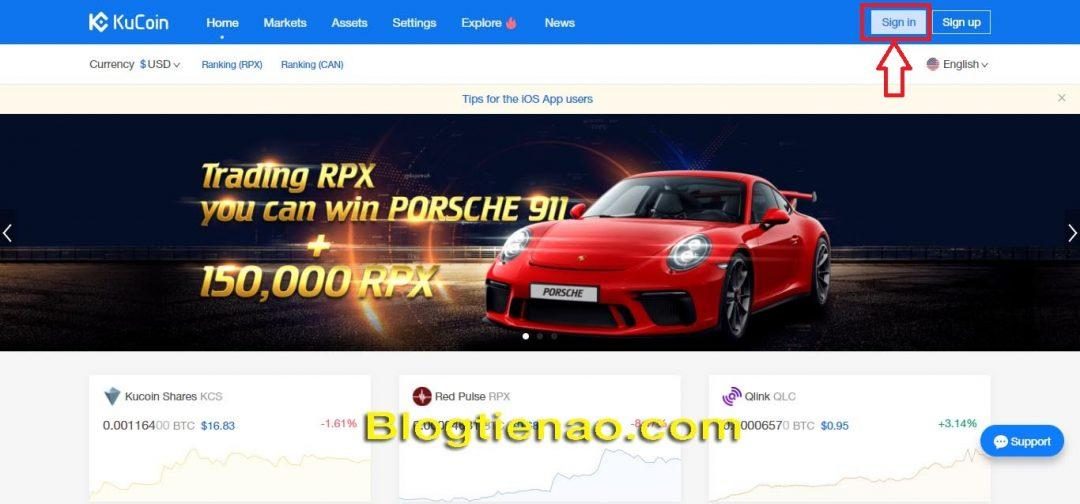 Step 2: Then enter Email+Password then press "Sign In"Is successful login, below I will guide you to turn on 2FA security again, the next time you log in you need to do more steps is to enter the new 2FA code to login.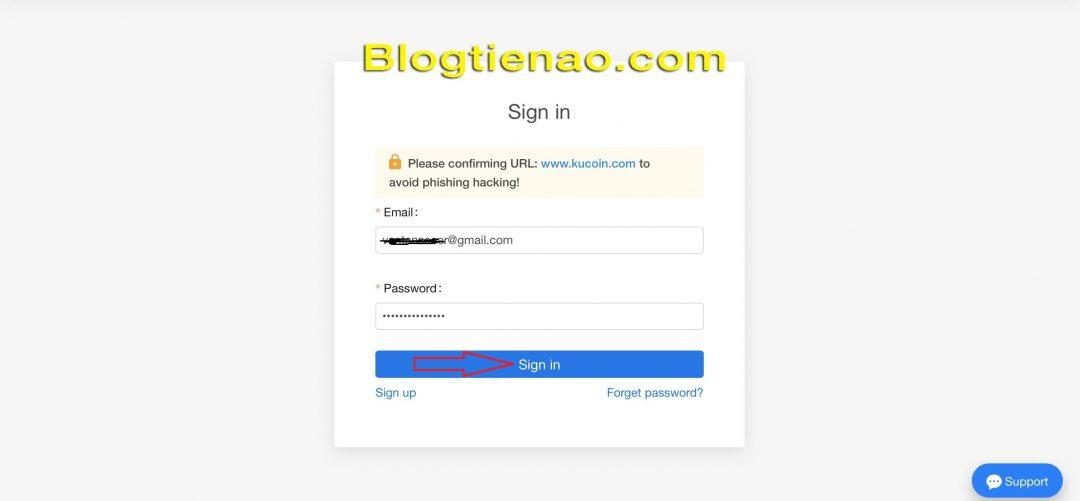 Instructions to enable 2FA security for KuCoin accounts
Account security is an extremely important step when you join any virtual currency exchange, because you can be hacked to lose your account information and all the money in the account if you do not have the knowledge to protect your account. protect my computer, so I recommend you turn on 2FA security to make sure your account is always in a safe state. 2FA of KuCoin exchange will use when you log in, Withdrawal and both deal always. Here are the instruction steps:
To enable 2FA security you first need a Smartphone, then download to your phone the application "Google authenticator"Down link below or go to the Appstore or Google Play to download.
Step 1: After logging in, choose "Settings"=> Menu on the right you choose"Google2-Step". note: You need to save the code that I drilled red below: 2OFATDTQP ... to later lose your phone, use this code to restore 2FA offline.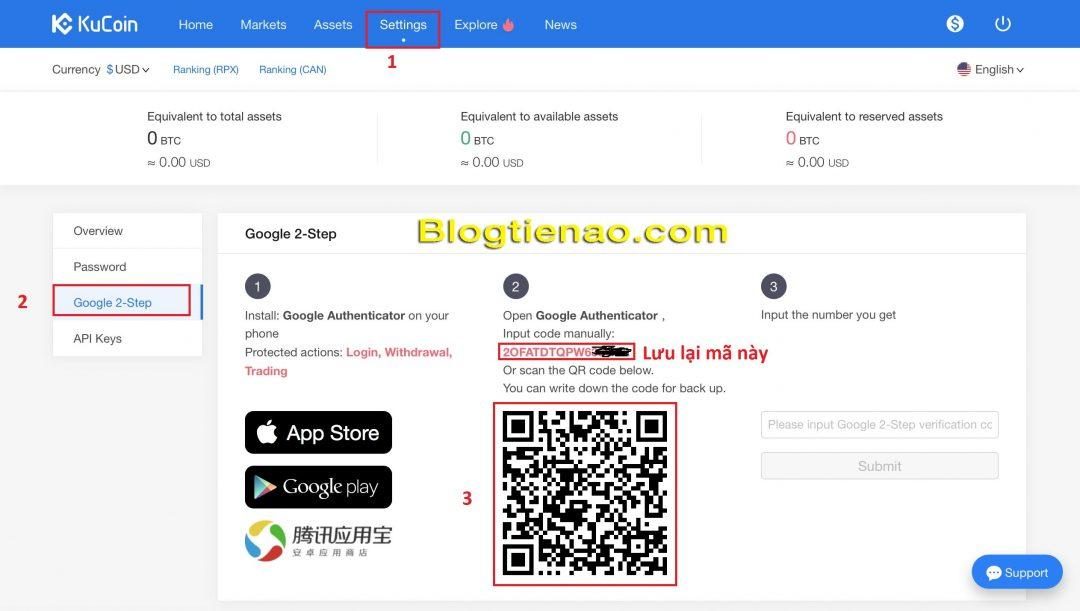 Step 2: Turn on Google authenticator app => click the "+"Then scroll down and select"Barcode Scanner".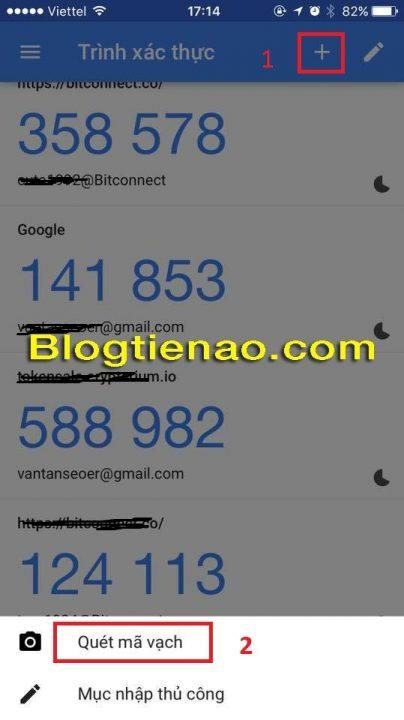 Step 3: At this time the application will be transferred to your Camera, you point the Camera at the black and white box in Step 1 that I recorded number 3 to get the QR Code. After the scan is complete, on the phone screen you will see the 2-digit 6FA code of Kucoin floor As shown below, this code will change every 30 seconds.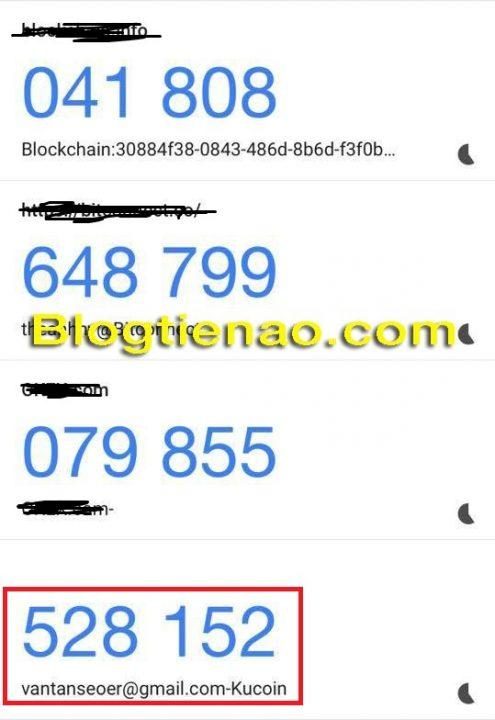 Step 4: You get the 6-digit code above and enter the box in item 3 as shown below and click "Sumit".

Notice of successful 2FA security is shown as below.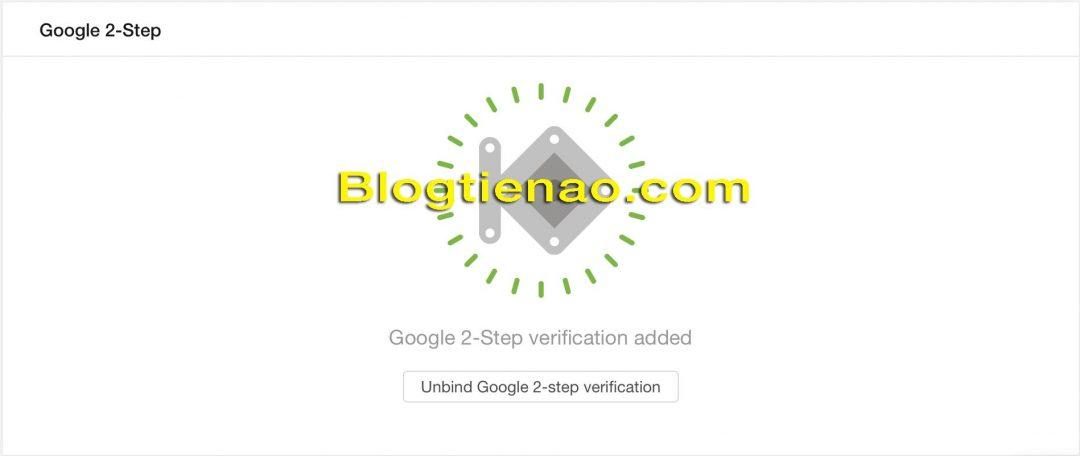 Conclusion
Ok. So I have finished guiding you how to register a new account on the KuCoin exchange as well as enable 2FA security for the account. The following article I will continue to guide you Top up Bitcoin (BTC) on the floor and use BTC to buy and sell other coins. Above is the article "Instructions for registration, login and account security on KuCoinHope to help you create an account quickly and easily on Kucoin.com.
If you encounter any difficulties during the implementation process, please leave below comments Virtual money blog Will reply you as soon as possible. Finally do not forget yourself one Like, Share , and 5 star rating below to support your team. Good luck.