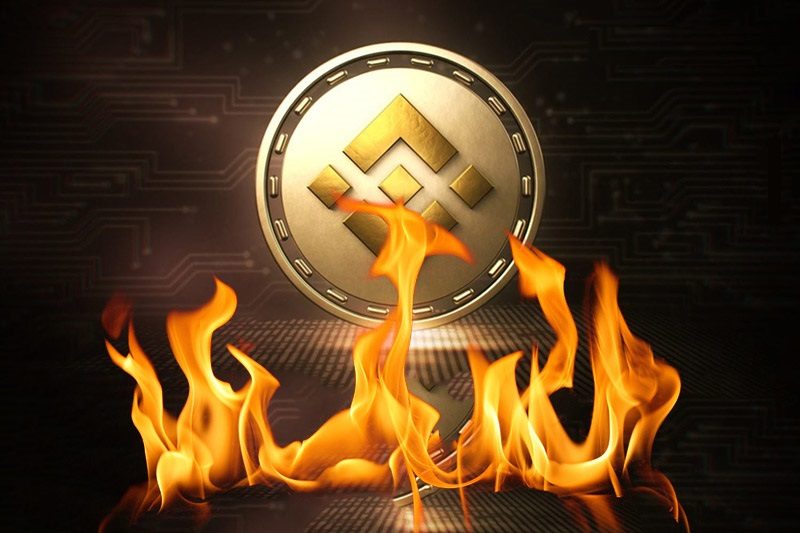 Crypto exchange Binance completed its quarterly burning of BNB, which burned a total of 1,099,888 Binance Coin (BNB), worth $ 595,314,380.
With the recent explosion of BNBThe total supply of this coin has officially decreased from 170,532,825 BNB to 169,432,937 BNB. This 15th quarterly BNB burn has the highest ever-converted value to USD.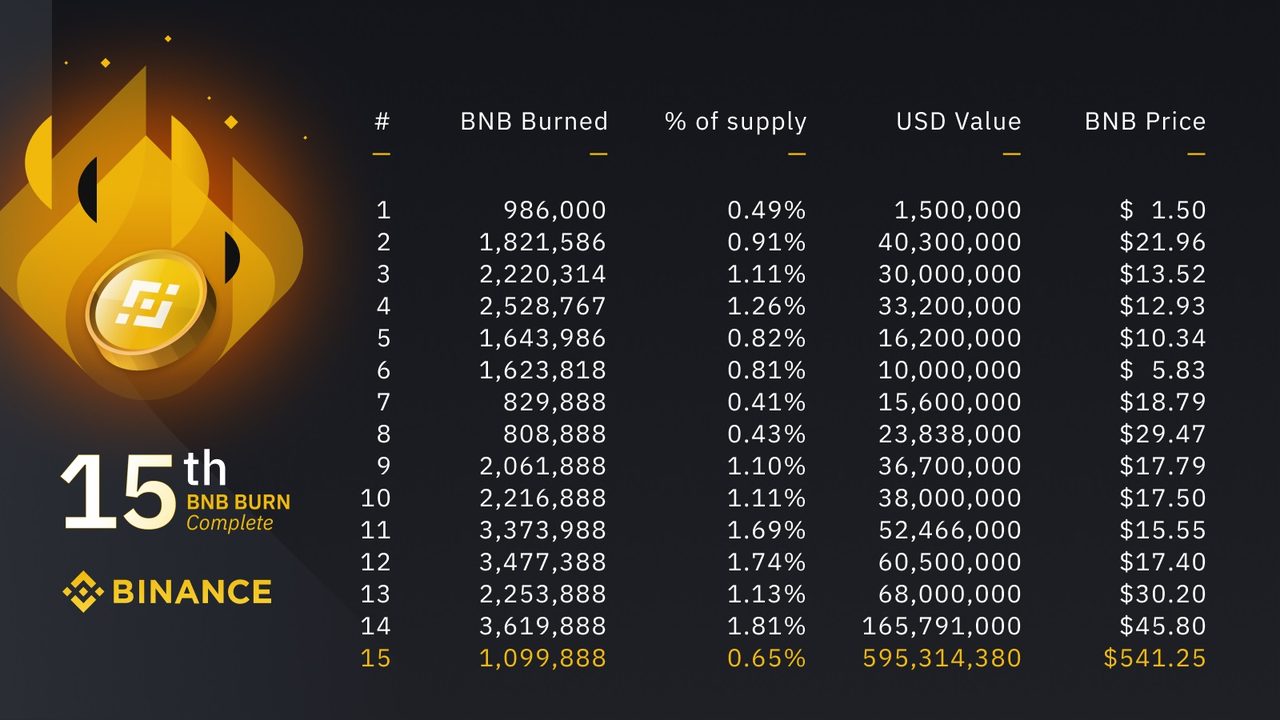 Binance's quarterly burning of BNB is aimed at reducing supply, in the expectation that scarcity will help BNB increase in value in the future. In its official report, Binance said that to burn BNB, they used 20% of their profits to buy back BNB on the open market and burn them up to up to 50% of the supply.
Talking about the coin burn this time, Changpeng Zhao, The CEO of Binance said:
"BNB is the base currency of Binance Chain , and BSC. The BNB use cases have been extended to hundreds of applications across multiple platforms and projects in the cryptocurrency ecosystem. BNB is used to pay transaction fees on Binance.com, Binance DEX, Binance Chain and BSC "
"BNB is also used on many DeFi platforms built on BSC providing financial payment solutions. With the remarkable development of BSC, it will make more and more people to use BNB and as it has more and more utilities and widely used ... its value will increase in the future "
In the first quarter of 1, Binance has recorded 260% and 346% growth in terms of transaction volume and users, respectively, while the total market cap of the cryptocurrency has recently surpassed the $ 2 trillion mark.
This shows that cryptocurrency adoption is on the rise, from individuals to large institutions.
At the time of writing, price BNB are declining, trading around $ 511.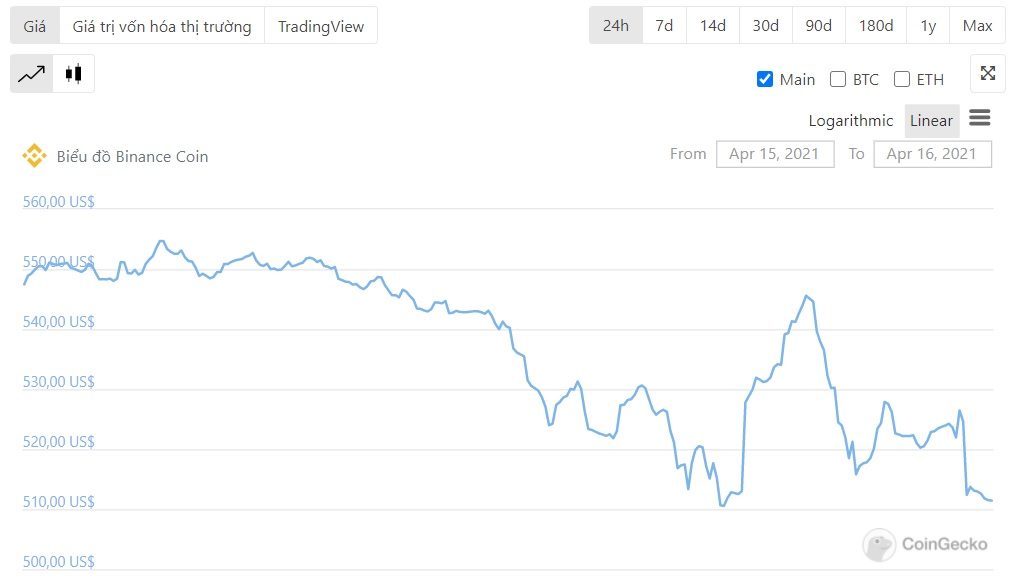 BNB has risen from $ 38 in January to an all-time high of $ 1, representing growth of 638x in just one quarter.
---
If you do not have a Binance account, register here: https://blogtienao.com/go/binance
See more: